Top 10 performances this season by Jacob Pullen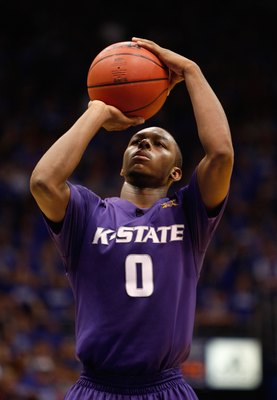 Jacob Pullen is a great performer. He is clutch, fast, strong, and an electric scorer. He destroys offenses and defenses, without breaking a sweat and he has tremendous dedication to the game. It doesn't matter if Kansas State is losing or winning he always performs at a high level. This is my top 10 list.
Number 10: November 4th Kansas State V.S. IUPUI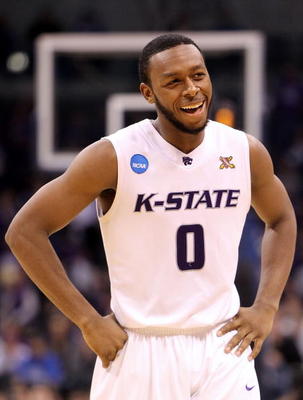 Against IUPUI, Pullen racked up 25 points, 7 assists,6 rebounds and three steals. He lead his team to a win in that game performing terrifically throughout the game. He was giving it his all and it payed off.
Number 9: February 2nd Kansas State V.S. Colorado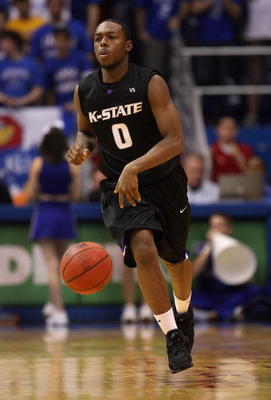 Pullen recorded a double double getting 17 points and 10 assists. he also got 4 rebounds 3 steals and 2 blocks having a all around game leading his team to another conference win.
Number 8: March 12th Kansas State V.S. Baylor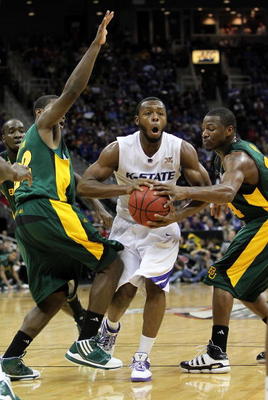 Pullen recorded 26 points and 15 of those were from the three point line. Pullen was 7/11 from the field and 6/6 from the free throw line. They beat a tough Baylor team mostly because f his offensive performance.
Number 7: November 22nd Kansas State V.S. Dayton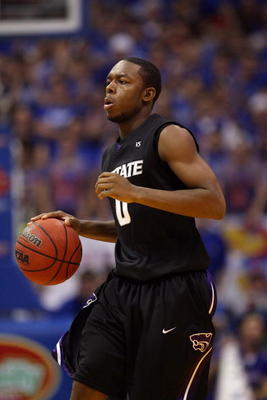 Pullen got another 25+ game with 26 against the flyers who are a defensive paced team, lighting op the scoreboard and he was crashing the boards with 7 rebounds.
Number 6: January 3rd Kansas State V.S. North Dakota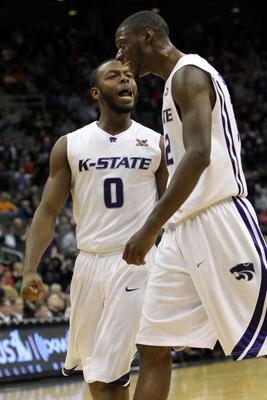 Pullen recorded 23 points against South Dakota who they destroyed . Pullen had a season high 6 blocks in that game and he recorded 4 steals killing them on the defensive side of the ball.
Number 5: November 3rd Kansas State V.S.Loyola Chi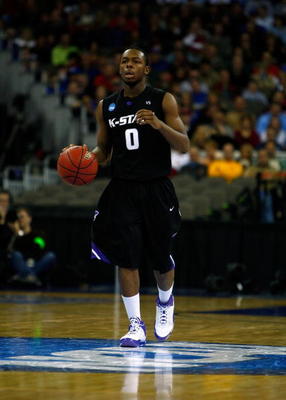 Jacob was a monster in that game with 21 points, 9 assists and 1 rebounds almost recording a triple double. The Wildcats defeated Loyola and a big part of that was Pullen's performance.
Number 4: December 12th Kansas State V.S. UNLV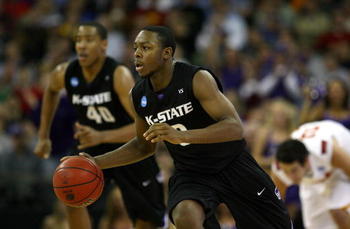 Pullen almost reached 30 points in this game but he did get a double double with 12 assists and they got the all important W. He was making shots from every when on the court destroying and ripping up the defense.
Number 3: February 23rd Kansas State V.S. Texas Tech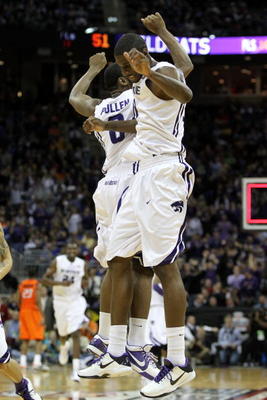 28 points. Jacob Pullen was sensational in the game against Texas Tech. 28 points, 11 rebounds, and 13 assists getting his only triple double of the year. The defense just could not stop him.
Number 2: December 19th Kansas State V.S. Alabama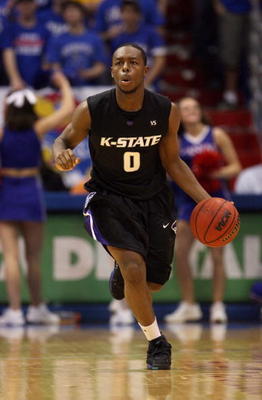 Pullen got 7 three pointers in the game and he missed just one. He also recorded 30 points and 8 rebounds. Pullen was the leading scorer in the game and the defense just couldn't find a way to stop him.
Number 1: March 20th Kansas State V.S. BYU
Pullen had 6 steals, 34, points and 11 rebounds. he led his team to a win over BYU and Jimmer Fredette who he shut down and held to 21 points instead of the usual 21. Pullen was literaly unstoppable. This game was the anonymous choice.
Keep Reading