Northern Iowa Tops Kansas: Ali Farokhmanesh Nails the Gutsiest Shot Ever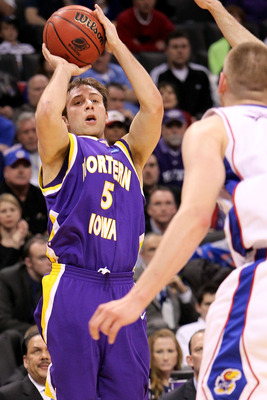 The No. 1 overall seed in the NCAA Tournament has fallen and it took a Northern Iowa guard named Ali Farokhmanesh with ice in his veins to send Kansas packing.
In all my years of watching college hoops, I don't think I've ever seen a player just looking to run the clock out to end the game waiting to be fouled even consider attempting a three-point shot, let alone knock down a dagger three to stun the Jayhawks and derail their NCAA title hoops.
So just exactly who is Ali Farokhmanesh and how did he get to be the hero of the NCAA Tournament.
Where Did He Come From?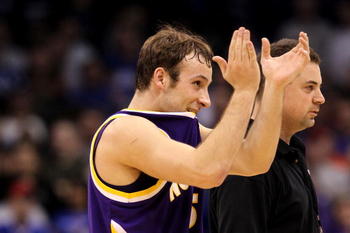 A two-year starter for the Northern Iowa Panthers, Farokhmanesh transferred to the school after a two stops at junior colleges including a stint at Kirkwood where he helped his team finish third at the national tournament after being named a NJCAA Division II All-American. Since joining Northern Iowa, the Iowa City native has started 67 games in two season.
He's a Long-Range Bomber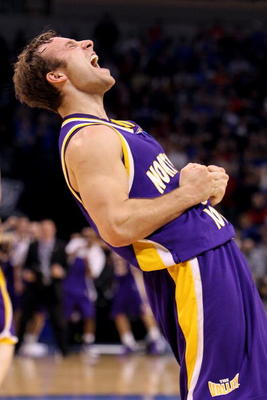 Ali Farokhmanesh has developed a reputation for being a sniper with unlimited range on his jumper. He's launched more than 190 three-pointers both of his seasons with the Panthers, and made at least 70 each season. His team-high 75 three-pointers in 2008-09 ranks second all-time in Panther history behind Erik Smith's total of 79 in 2001-02.
He's Made Big Shots Before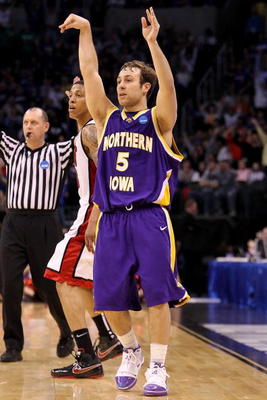 With Northern Iowa locked in a 66-66 tie and time running out against UNLV in the first round of this year's NCAA Tournament, Farokhmanesh drained a 25-foot three-point shot with less than two seconds left to power the Panthers to victory. This guy is money in the clutch. What will he do next week in the Sweet 16?
Keep Reading