2010 NFL Draft: Kansas City Chiefs Five-Round Mock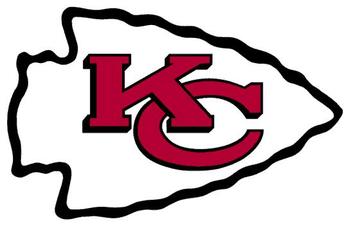 Scott Pioli has eight picks within the first five rounds. That many picks combined with his football acumen and track record of assembling talent means the Chiefs could be one of the surprise teams of 2010.
He's also orchestrated a promising coaching staff with Romeo Crennel and Charlie Weis as defensive and offensive coordinators, respectively.
Key signings this offseason have afforded the Chiefs even greater flexibility on how to utilize their desirable position in the 2010 draft.
First Round: Eric Berry, Tennessee (S / 5'11" / 215 lbs.)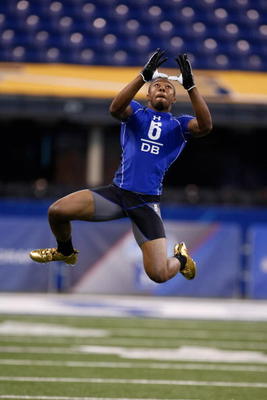 One way to strengthen one of the league's worst defenses is to add a player many compare to Ed Reed. There's not much else to be said that hasn't already been about the 2010 draft's best player.
Second Round: Brandon Spikes, Florida (ILB / 6'3" / 250 lbs.)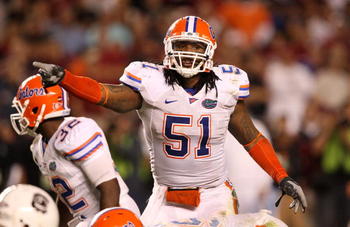 No other player has seen his pre-draft projections vary more wildly than Spikes has.
He projects at the next level more as a 3-4 linebacker, and his size and ferociousness will suit him well in Crennel's defense. Spikes is a smart, aggressive linebacker who might not be around once the Chiefs pick again in the second round.
An offensive lineman is certainly a possibility here, but if they continue revamping their defense with the first two picks I think their next pick will address the offensive trenches.
Second Round: Terrence Cody, Alabama (DT / 6'4" / 349 lbs.)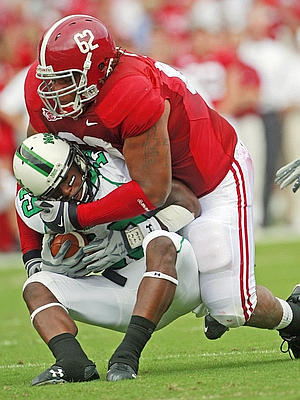 The former Mississippi Gulf Coast Community College transfer anchored Alabama's defensive line and prevented any opposing running back from gaining 100 yards in a game.
Cody's impact rarely shows up in the box score but he allows his teammates considerable room to roam the field and make plays. He's a perfect fit to plug the middle of the line for a 3-4 defense and his size alone is enough to demand at least two blockers on every play.
The biggest concern about him is conditioning, but his losing weight before the combine was an encouraging sign to his suitors.
Third Round: Vladimir Ducasse, Massachusetts (OT / 6'5" / 338 lbs.)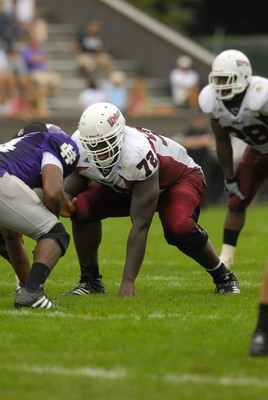 Pioli made a smart signing of Ryan Lilja, the Colts veteran known as one of the smarter lineman in the league. Even though he has almost 60 starts protecting Peyton Manning, Lilja's only 28 and is returning to his hometown.
Matt Cassell is a talented quarterback when he's not picking himself up off the field every other play.
Besides being one of the more intriguing side stories in this crop of prospects, the Haiti native might be one of the most versatile, too.
His father's modest home in Port-au-Prince was destroyed in the recent earthquakes across Haiti. Size and strength of his magnitude are rare and the fact Ducasse didn't begin playing football until his junior year of high school makes him an interesting risk-reward selection in late April.
Ducasse can play multiple positions on the line immediately and he could provide depth at tackle, or start at guard while he gains another year of coaching to create two bookend tackles along with Branden Albert in a year or two.
Fourth Round: Tony Moeaki, Iowa (TE / 6'3" / 247lbs.)
If the Chiefs didn't sign Lilja, I could see another offensive lineman being the pick here. Instead of grabbing a true offensive lineman, they can indirectly bolster that unit by taking a top-rated tight end from the rough-and-tumble Big Ten.
Former third-round pick Brad Cottam (6'7") appears to be a nightmare matchup for opposing defenses but a cracked cervical vertebrae landed him on the injured reserve list late last season.
For a team emulating the heyday of the New England Patriots, a reliable tight end is of the utmost importance. Moeaki made several All-American lists. He has sticky hands and the ability to make unbelievable catches.
What's most impressive about the former Hawkeye are his football intelligence and work ethic, which will endear him to teammates and coaches and provide a nice safety valve for Cassell.
Fifth Round: Blair White, Michigan State (WR / 6'2" / 210 lbs.)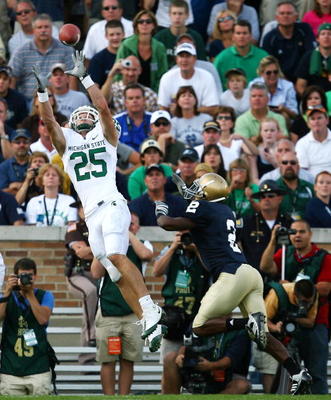 When Dwayne Bowe and Chris Chambers were on the field at the same time, they proved to be a dynamic duo. However, the Chiefs learned the hard way how dangerously thin they are behind those two, and given Chambers' age—despite his resigning—means another receiver should be considered.
One receiver who could earn playing time as a possession receiver early on is the Spartans' former walk-on, Blair White.
He has progressed by leaps and bounds every year in East Lansing and ran in the 4.4 range after putting up the second-highest number of reps in the 225 pound bench press at the Combine.
White has an uncanny ability to get open thanks to his precise route-running.
Fifth Round: Myron Rolle, Florida State (SS / 6'2" / 215 lbs.)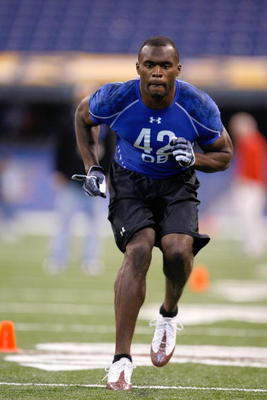 With all due respect to the extraordinary athletic skill of athletes at the Combine, it's worth celebrating when one of them happens to be a Rhodes Scholar, too.
Rolle played three years for the Seminoles before spending 2009 in England studying medicine at the University of Oxford. To satisfy his itch for football during his overseas stay, the well-conditioned prospect played rugby.
Coaches and scouts like his intelligence, versatility, and dependability, making almost every tackle he attempts.
One reason he might be available this late in the draft are concerns that his true passion is academia—not football. However, Rolle has repeatedly answered these questions in a straightforward manner and, in my opinion, this should be a non-issue. In fact, it should be a bonus, as teams want players to quickly grasp their playbook.
With somebody like Rolle as a teammate, I just wonder why the Seminoles involved in the academic scandal a couple of years ago didn't take advantage of asking one of the most renowned students (about 30 are awarded as Rhodes Scholars each year) in all the country to tutor them.
Fifth round: Tony Washington, Abilene Christian (OT / 6'7" / 310 lbs.)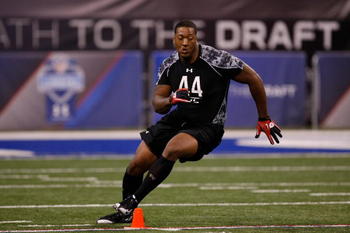 With the addition of Thomas Jones and emergent playmaking of Jamaal Charles, the Chiefs backfield has suddenly become one of the more explosive in the NFL—despite a weak offensive line last year.
Pioli has made significant improvements this offseason along the offensive line. Besides the signing of the aforementioned Lilja, he also added former Chiefs lineman and 2008 Pro Bowl selection, Casey Wiegmann.
He and his reality show contestant wife, Danni Boatwright, winner of Survivor (11th Season—Guatemala) spent the last two seasons in Denver.
However, they need to plan for the future, too, and taking the time to develop a player like Washington could pay huge dividends in the future.
As a 2009 AP Little All-America First-Team selection (D-II, III & NAIA), Washington proved he could dominate small-school competition. He paved the way for his running backs to average 170-plus yards per game.
He's overcome adversity in his life, and has oodles of talent just waiting to be tapped. He added over 10 pounds after the regular season ended and will continue to fill out his ideal frame.
Keep Reading

Kansas City Chiefs: Like this team?