The Top 10 Sleepers for the 2010 NCAA Football Season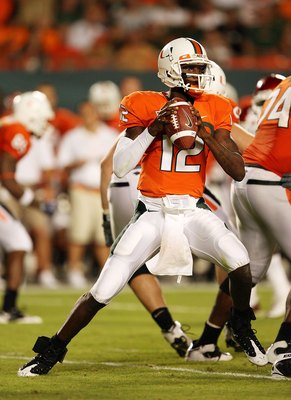 Two years ago, Miami QB Jacory Harris barely had the starting job. Last year he became an elite QB. The Miami hero threw for over 20 TD's and over 3,000 yards. There was even a point were he was a Heisman candidate.
I am going to make sure that you don't miss out on this year's sleepers. I am counting the top ten sleepers for the 2010 season, and we will soon find out who makes No. 1.
10. Da'Rell Scott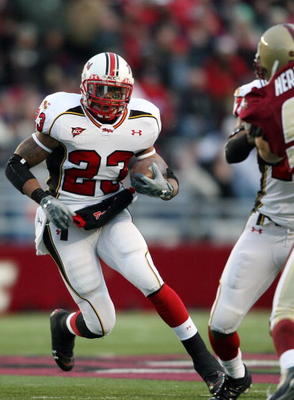 Though people might not remember him, Da'Rel Scott had an excellent season a couple years ago. In 2008 he rushed for 1,133 yards.
The man has exceptional speed and I think he will try one step harder to finish off his season with a bunch of yards.
9. Kirk Cousins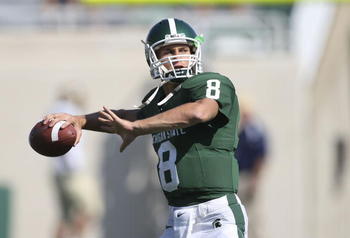 Kirk Cousins has turned MSU form a running team, to a passing team in 2 seasons. Last year, he posted 2,680 passing yards 19 TD's and only 9 INTs.
Look for Cousins to emerge this season. He is going to be a good one.
8. Marcell Dareus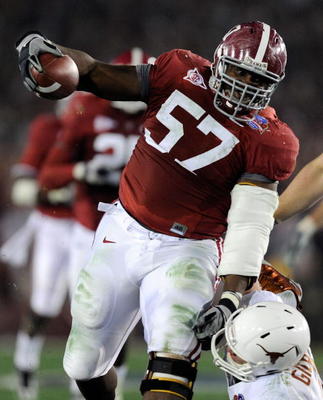 If you don't know about him, I can't blame you. However, he did have a excellent season last year.
He led the SEC in sacks with 6.5 and forced a fumble against Texas in the National Championship that led to a Alabama TD and a pivotal score. (above)
7. John Clay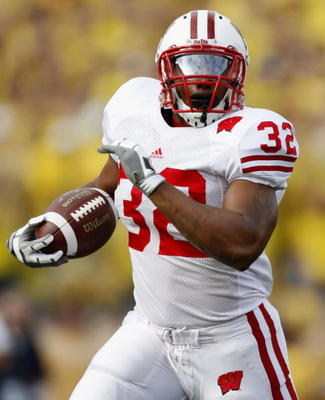 John Clay is one of the most powerful backs in the NCAA. He reminds me of a poor man's Edgerrin James.
He ran for 1,517 yards and led Wisconsin to big victories. He practically gave them the Big Ten title.
6. Evan Royster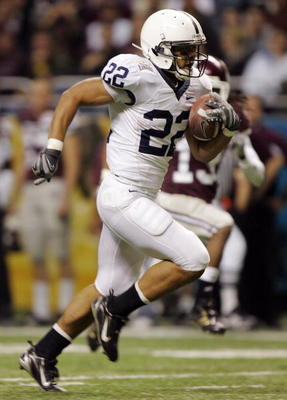 Evan Royster is a beast when he is carrying the ball. He racked up 1,236 yards last year and he also got 12 TDs.
Royster had a great game against LSU in the Capital One Bowl, and he was a big reason they won that game.
5. Quan Sturdivant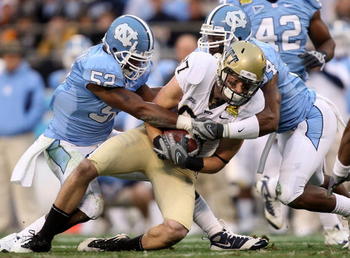 Quan Sturdivant is one of the NCAA's elite linebackers. Two years ago, Sturdivant piled up 85 tackles, 2 sacks and 2 INT's, one for a touchdown.
Sturdivant is an all-around player, who can kill you in a thousand different ways. In 2010, people will realize that.
4. Alex Wujciak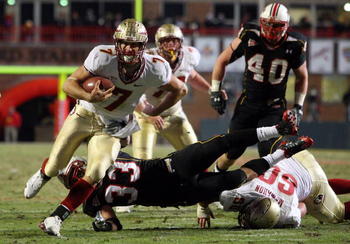 It's kind of hard to believe that a guy who's name you can't even spell was a Bednarik finalist in the start of the season.
Wujciak had a Derrick Brooks-like 122 tackles this season, 2 INTs (one for a touchdown) and 1 sack. A tackling machine, you will know this guy's name by the end of the season.
3. Bruce Carter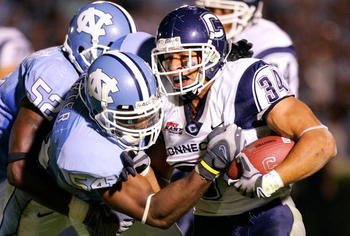 Bruce Carter was a warrior last season. A warrior in every sense of the word. He had 46 tackles, and 1 INT for a touchdown against Miami (all though as a Miami fan, I don't like to talk about it.) and 1 sack.
The year before, he had 5 sacks and 49 tackles. This year, I believe he could be a Bednarik finalist and second behind monster linebacker Greg Jones.
2. Ryan Mallett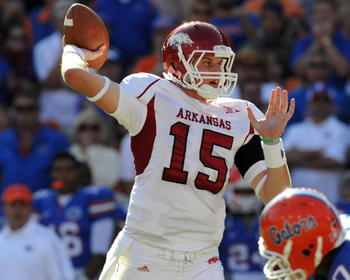 Ryan Mallett has been like the Kirk Cousins of Arkansas. Totally changing the entire system of a team.
Mallett threw for 3,627 yards and 30 TDs. This guy is great.
1. Allen Bailey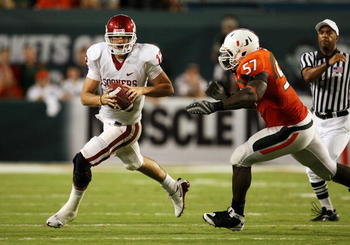 The anonymous choice for me. Bailey ended up with 5.5 sacks last year including a important sack against Clemson, 36 tackles and 2 forced fumbles, one for a touchdown.
He reminded me of Warren Sapp, and I think that he could end up winning the Lombardi Award this season and being a first-rounder in the 2011 NFL Draft.
Keep Reading