Brad Keselowski "Won't Back Down" and Other Telling Tunes From Bristol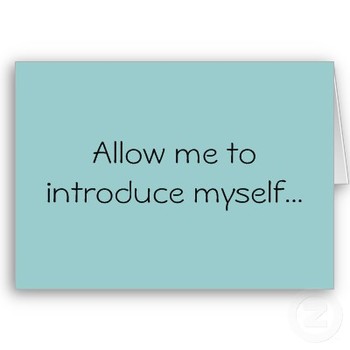 In the song "Sympathy For The Devil," The Rolling Stones sang,
"Please allow me to introduce myself
I'm a man of wealth and taste."
Well, 43 tasty men take the track this weekend, and by now, most fans are probably familiar with the entrance songs that their favorite driver will be introduced to during Sunday's pre-race in Bristol.
The songs, handpicked by the drivers, give us a glimpse into each individual personality and provide a soundtrack for what we can expect on the track.
We recognize the hard driving beats that will no doubt pump up the crowd and the choruses that we can sing along to with ease.
It's the "hook" that sucks us in, the catchy part of the song that more than likely the drivers will use as they make their way across the stage. But look a little deeper into the lyrics and we just may find a hidden meaning.
Listen a little closer and one can't help but to wonder if the real reason for a driver's choosing of a particular song lies not in the title, but in the content.
I've highlighted this week's Top 12 and included a few other notable selections for this weekend's race.
Humor me a little and enjoy!
*Please note, some of the musical content is mature in nature.
Driver Photos Courtesy of Sam Greenwood/Getty Images for NASCAR
Kevin Harvick - "Rollin'" / Limp Bizkit
Those familiar with the song know the chorus quite well...
"Keep rollin' rollin' rollin' rollin'"
Catchy yes, but what is the real reason behind Harvick's choice of song?
Read between the lines and you will find a verse fitting for Harvick's "Them's fighting words" attitude!
"So where the f*ck you at punk?
Shut the f*ck up
And back the f*ck up
Before we f*ck this track up"
Matt Kenseth - "Whiskey Hangover" / Godsmack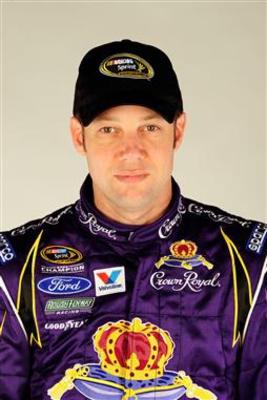 "I'll waste my time whenever I like
I'm feeling ok with my whiskey hangover"
I'm betting the only reason that Kenseth chose this song was thanks in part to his Crown Royal sponsorship. I just can't imagine that Kenseth has ever had a hangover in his life.
On the other hand, these lyrics could be saying something to his fellow competitors:
"So what you cleaned your act up so far
so what if I'm pissing into the wind (again)?
Have you ever thought that I'm not who you are? (baby)
cause even when I lose I know how to win again and again
So sick of you preaching all the time
Just keep your sh*tty advice inside"
Greg Biffle - "Welcome To The Jungle" / Guns N' Roses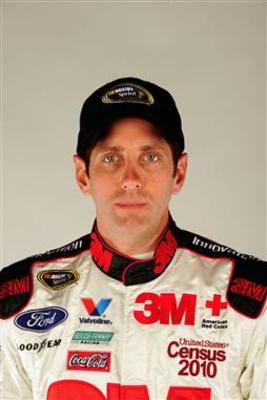 "Welcome to the jungle
Watch it bring you to your shun n,n,n,n,,n,n,,n,n,n,,n,n,,n knees, knees
I wanna watch you bleed"
I don't think that The Biff really wants to see anyone bleed, unless of course you are giving a blood donation to his sponsor, The American Red Cross.
Mild-mannered Biffle knows how to put up a good fight at Bristol—just ask Kevin Harvick, he's an animal!
"Welcome to the jungle
It gets worse here every day
Ya learn ta live like an animal
In the jungle where we play
If you got a hunger for what you see
You'll take it eventually
You can have anything you want
But you better not take it from me"
Jimmie Johnson - "Ramble On" / Led Zeppelin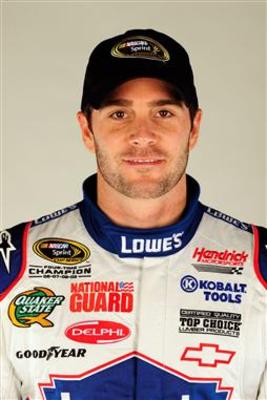 "Ramble On, And now's the time, the time is now, to sing my song.
I'm goin' 'round the world, I got to find my girl, on my way.
I've been this way ten years to the day, Ramble On,
Gotta find the queen of all my dreams"
Great song, cool guitar licks, hard driving chorus—but I am hard pressed to find any meaning to the lyrics.
No real rhyme or reason as to why Johnson chose this, other than the fact that he likes it—unless you twist it around in your mind like I have. It could serve as a precursor that even though Johnson has enjoyed his last four championships, he won't be taking home the trophy again this year.
"Leaves are falling all around, It's time I was on my way.
Thanks to you, I'm much obliged for such a pleasant stay.
But now it's time for me to go. The autumn moon lights my way.
For now I smell the rain, and with it pain, and it's headed my way.
Sometimes I grow so tired, but I know I've got one thing I got to do..."
Clint Bowyer - "Burning Love" / Elvis Presley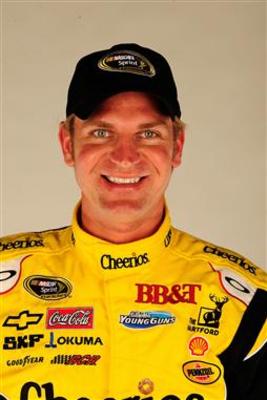 "I'm just a hunk, a hunk of burning love
Just a hunk, a hunk of burning love"
With his choice, perhaps Bowyer is revealing a hint of narcissism. He is all that with a bag of chips, and he is not afraid to admit it.
Temperatures do get hot in those cars on race day, hopefully the smoke that he is referring to has nothing to do with a blown engine!
"Ooh, ooh, ooh,
I feel my temperature rising
Help me, I'm flaming
I must be a hundred and nine
Burning, burning, burning
And nothing can cool me
I just might turn into smoke
But I feel fine"
Jeff Burton - "Welcome To The Jungle" / Guns N' Roses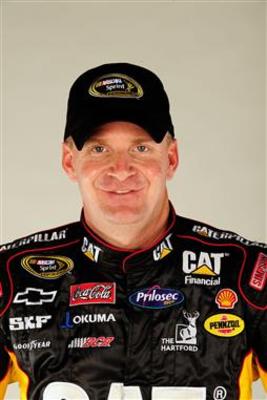 Burton chose the same song as Biffle this year, but who has bragging rights? In the end, do we really care which came first, the chicken or the egg?
Burton went with the same song last August, it worked to his advantage then, so why fix it if it ain't broke.
Last fall he finished 19 points higher than where he started.
Biffle's choice last year? "Boom" by POD.
Mark Martin - To Be Announced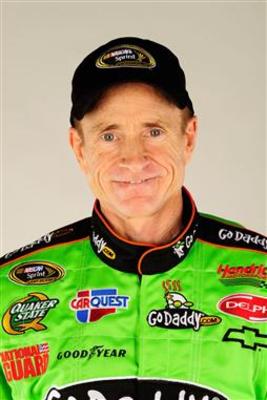 Martin narrowed the field to three songs from his very eclectic collection and let the fans have the final say by voting on their favorite.
-"If You Want Blood" by AC/DC
-"Luv 4 Dem Gangstaz" by Eazy-E
-"Where Are We Running" by Lenny Kravitz
"I was having a hard time deciding between a few songs. I wanted something that the fans would like; that they would have fun hearing. But I wanted it to be 'me,' too, ya know? A song that I like and get pumped up to. I know what the winner is, and I'm happy with it. It could've been any of those three, and I would have been happy. Just hope all the fans in the stands like it, too," said Martin.
What does Martin's crew chief, Alan Gustafson, think of his drivers musical taste?
"Mark continuously cracks me up with his taste in music. Eazy-E? Who would have picked Mark Martin to like Eazy-E? That's some old-school rap right there. When I saw his three choices for his intro song, I just laughed because none of them are anything that a race fan would think Mark would like. But it's just him. I'll be anxious to hear what song the fans picked for him. I probably won't know until intros either, so I'll be just as surprised as everyone else."
Tune in for the pre-race ceremonies to find out which song fans chose to represent Martin.
Tony Stewart - "Bawitdaba" / Kid Rock
"Bawitdaba da bang a dang diggy diggy diggy said the boogy said up jump the boogy."
The chorus is an adaptation from the 80's rap song "Live at the Fever" by Love Bug Starski.
What the heck does it mean though? Who cares, people love it!
Stewart used the same song last year during the night race in Bristol and chose not to go with the obvious. Instead he specifically asked that the song start with the lyric, "Now get in the pit and try to love someone."
Exactly the verse that I would have chosen for Stewart. Maybe I am not so far off of these meanings after all!
Paul Menard - "Paradise City" / Guns N' Roses
"Take me down
To the paradise city
Where the grass is green
And the girls are pretty
Oh, won't you please take me home"
I'm beginning to see a common thread here, NASCAR drivers love Guns N' Roses!
Racing at Bristol is just about as far away from Paradise City as you can get! It's a rough and tumble, hard driving, door-to-door beat down. If you wanna play the game, then you gotta do the time.
"Rags to riches or so they say
You got to—keep pushing for the fortune and fame you know
It's all a gamble when it's just a game
You treat it like a capital crime
Everybody's doing their time"
Kurt Busch - "Dukes of Hazard" theme / Waylon Jennings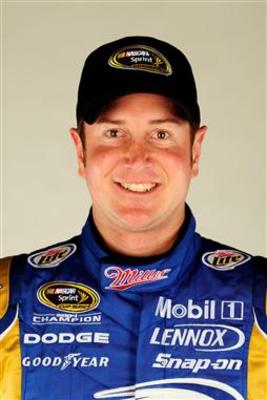 "Just the good ol' boys,
Never meanin' no harm,
Beats all you've ever saw, been in trouble with the law since the day they was born"
This song sums up Kurt and sidekick, brother Kyle pretty well. The "Dukes" always being harassed by that mean ol' Boss Hogg and his cronies.
The law in this tale goes by the name NASCAR and the ones that love to hate anything Busch.
"Makin' their way,
The only way they know how,
That's just a little bit more than the law will allow"
Jeff Gordon - "Boom Boom Pow" / Black Eyed Peas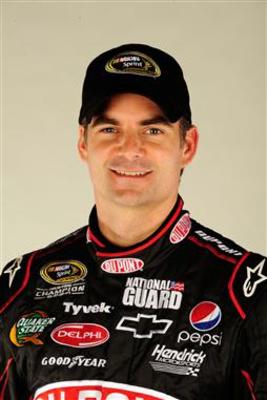 "Boom boom boom, now
Boom boom boom, now
Boom boom pow
Boom boom"
And you thought "Bawitdaba" was bad...
Seems a pretty good choice for Gordon as he is NASCAR's mainstream version of what the Black Eyed Peas are to the music world.
Gordon's got a good beat and I can dance to it!
I think that this was part of the heated exchange that he had with Kenseth on pit road a couple years back after their on track altercation.
"I like that boom boom pow
Them chickens jackin' my style
They try copy my swagger
I'm on that next sh*t now"
Scott Speed - "Love Shack" / The B-52's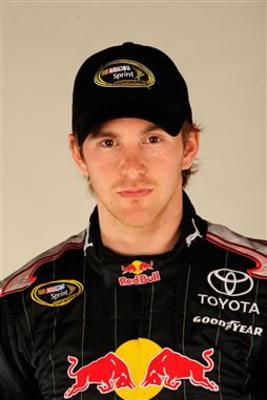 "Love Shack, baby Love Shack!
Love Shack, baby Love Shack!
Love baby, that's where it's at"
Who doesn't love this song? It is perfect for Speed's quirky style.
The mighty Bristol may be small in size, but somehow they manage to squeeze 160,000 people in there shoulder-to-shoulder, making it the ultimate "Love Shack."
"Huggin' and a kissin', dancin' and a lovin',
wearin' next to nothing
Cause it's hot as an oven
The whole shack shimmies!
The whole shack shimmies when everybody's
Movin' around and around and around and around!
Everybody's movin', everybody's groovin' baby!
Folks linin' up outside just to get down
Everybody's movin', everybody's groovin' baby
Funky little shack! Funk-y little shack!"
Brad Keselowski - "Won't Back Down" / Tom Petty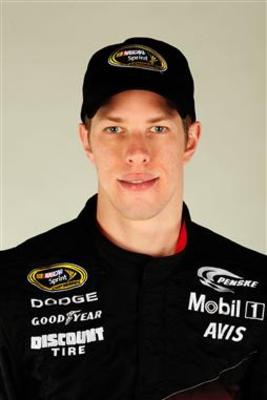 "(I won't back down...)
Hey baby, there ain't no easy way out
(and I won't back down...)
hey I will stand my ground
and I won't back down"
This choice has obviously ruffled a few feathers in the NASCAR world. Keselowski has made it clear, and not just through song, that "he doesn't plan on changing how he races and doesn't feel that he has been overly aggressive in the majority of the on-track incidents he has been blamed for."
That kind of attitude is going to warrant another "Bam-BA-Lam" from Edwards whose choice of tunes was "Black Betty" by Spiderbait.
"Well I know what's right, I got just one life
in a world that keeps on pushin' me around
but I'll stand my ground
...and I won't back down."
Kyle Busch - "Amazing" / Kanye West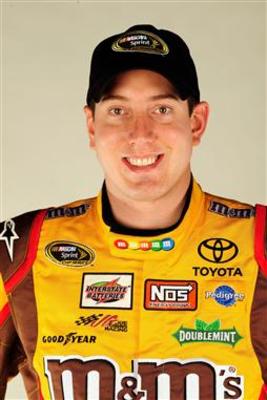 "It's amazin', so amazin', so amazin', so amazin'
It's amazin', so amazin', so amazin', so amazin'
It's amazin'
(Let's go)"
Busch could care less at this point in the season that he is sitting outside the Chase, you wouldn't guess it by his song choice.
Ain't no one ever gonna convince him that he is anything but amazing. He knows it, he shows it, and it is up to the rest of us to decide just want to do with all that ego.
Good or bad, Kyle Busch can fire up a crowd like nobody's business!
"It's amazing, I'm the reason
Everybody fired up this evening
I'm exhausted, barely breathing
Holding on to what I believe in
No matter what, you'll never take that from me
My reign is as far as your eyes can see"
Kevin Conway - "Big Time" / Peter Gabriel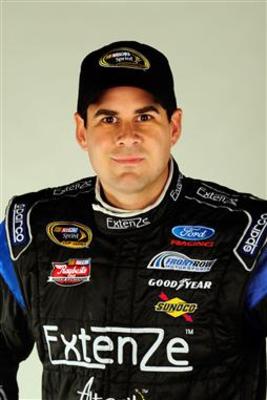 "Big Time, I'm on my way I'm making it, big time, oh yes
Big time, I've got to make it show yeah, big time
Big time, so much larger than life
Big time, I'm gonna watch it growing, big time"
The serious side to me recognizes that as a rookie, Conway is on his way to making the "big time," but the ridiculously childish side giggles when I think of those lyrics in conjuction with his sponsor "ExtenZe."
Check out the last line of the song...I rest my case!
"Big time, my car is getting bigger Big time, my house is getting bigger
Big time, my eyes are getting bigger
And my mouuuth
Big time, my dinner's getting bigger
Big time, and my bank account
Big time, look at my circumstance
Big time, and the bulge in my big big big big big big big big big big big big big big big, hi there"
And The Rest....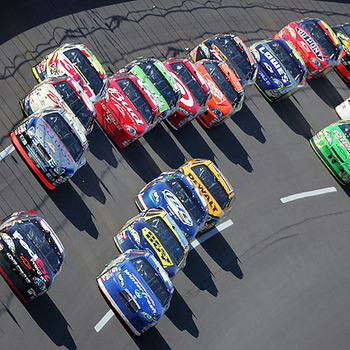 * AJ Allmendinger: "Last Resort" / Papa Roach
* Aric Almirola: "Back In Black" / AC/DC
* Bobby Labonte: "People Are Crazy" / Billy Currington
* Brad Keselowski: "Won't Back Down" / Tom Petty
* Brian Vickers: "Whatever Happened" / OAR
* Carl Edwards: "Black Betty" / Spiderbait
* Casey Mears: "Wild Side" / Motley Crue
* Clint Bowyer: "Burning Love" / Elvis Presley
* Dale Earnhardt Jr: TBA
* Dave Blaney: TBA
* David Gilliland: "I Gotta Feelin" / Black Eyed Peas
* David Ragan: "The Devil Went Down to Georgia" / Charlie Daniels
* David Reutimann: "The Game" / Motorhead
* David Stremme: TBA
* Denny Hamlin: "Gonna Fly Now: Rocky theme
* Elliott Sadler: "2001: A Space Odyssey" theme
* Greg Biffle: "Welcome to the Jungle" / Guns N Roses
* Jamie McMurray: "Let It Rock" / Kevin Rudolph
* Jeff Burton: "Welcome to the Jungle" / Guns N Roses
* Jeff Gordon: "Boom Boom Pow" / Black Eyed Peas
* Jimmie Johnson: "Ramble On" / Led Zeppelin
* Joe Nemechek: "Boot Scootin Boogie" / Brooks and Dunn
* Joey Logano: "Crank Dat" / Soulja Boy
* Juan Pablo Montoya: "Going the Distance" / Cake
* Kasey Kahne: "Bulls On Parade" / Rage Against The Machine
* Kevin Conway: "Big Time" / Peter Gabriel
* Kevin Harvick: "Rollin" / Limp Bizkit
* Kurt Busch: "Dukes of Hazzard" theme
* Kyle Busch: "Amazing" / Kanye West
* Marcos Ambrose: "Thunderstruck" / AC/DC
* Mark Martin: TBA
* Martin Truex Jr.: "Napa Know How" jingle
* Matt Kenseth: "Whisky Hangover" / Godsmack
* Max Papis: "Carmina Burana" / Carl Orff
* Michael Waltrip: "Hillbilly Bone" / Blake Shelton
* Mike Bliss: "Rise Above This" / Seether
* Paul Menard: "Paradise City" / Guns N Roses
* Regan Smith: "Fight For Your Right" / Beastie Boys
* Robby Gordon: "Some Beach" / Blake Shelton
* Ryan Newman: "Hillbilly Rockstar" / Bridgette Tatum
* Sam Hornish Jr.: "Bad Habit" / Offspring
* Scott Speed: "Love Shack" / B-52's
* Terry Cook: TBA
* Tony Stewart: "Bawitdaba" / Kid Rock
* Travis Kvapil: "Kickstart My Heart" / Motley Crue
Keep Reading