WrestleMania XXVI: My Dream Card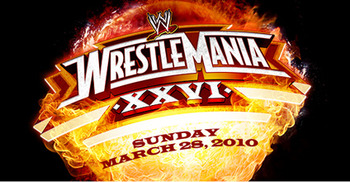 The following are my choices for a Ultimate Dream card at WrestleMania XXVI.
Keep in mind that all these men would be in their prime for every match and none of these matches are title matches, just plain matches.
These matches are just my opinion and I'm sure not everyone will agree but I welcome any suggestions and comments.
The Big Show vs. Andre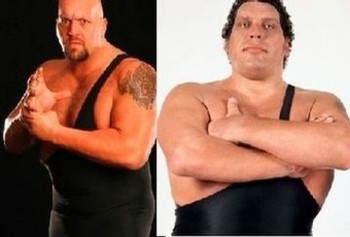 Battle of the two best big men in WWF/E history would be a no-brainer.
Mick Foley vs. Terry Funk
This would be a hardcore match. We have seen this match before but it would have to be included in a dream card at WrestleMania. And no Chainsaw Charlie, either.
Big Van Vader vs. Bam Bam Bigelow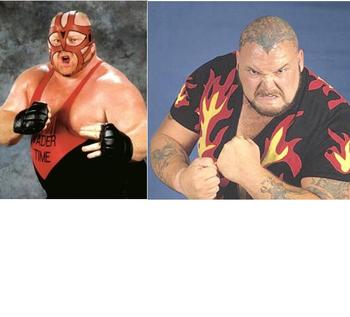 Another big man battle, but this one would offer a lot of high-risk moves and full on brutality.
Ricky Steamboat vs Arn Anderson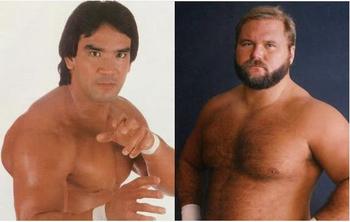 This match would be a classic before the bell even rings, which would rival the match Steamboat had with Randy Savage at WrestleMania III.
A.J. Styles vs. RVD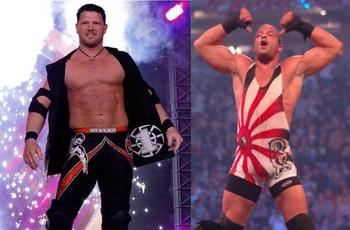 This would be a ladder match, and what a hell of a ladder match it would be. Also, since RVD is now in TNA, it's only a matter of time before we actually see this happen.
The Freebirds vs. John Morrison/ The Miz vs. The New Age Outlaws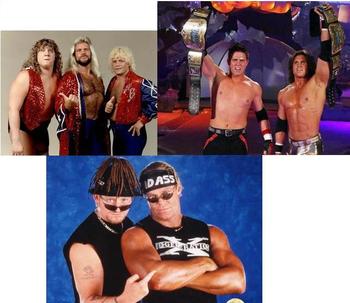 A triple-threat match between some of the greatest tag teams of their time. The action would be fast and over the top entertainment.
Jake Roberts vs Edge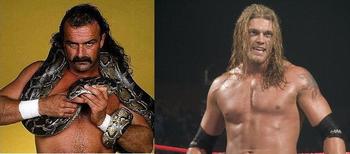 Who wouldn't want to see this match at WrestleMania? These sneaky wrestlers would tear the house down.
Rowdy Roddy Piper vs. Owen Hart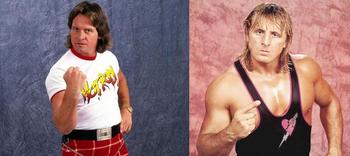 We saw Piper vs. Bret at WrestleMania VIII, and I bet this match would be just as good.
Kurt Angle vs. Bret Hart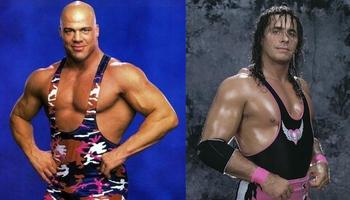 A submission match between these two would pretty much steal the show.
Yokozuna vs. Gorilla Monsoon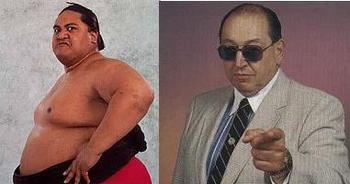 Another big man match. This one isn't going to be a mat classic, but a sight to behold, with these two big men going head to head.
JBL vs. Ted Dibease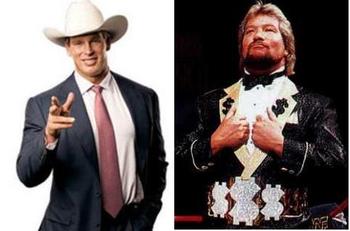 Money vs. Money. Two of the most hated heels in the business.
Ric Flair vs. Dusty Rhodes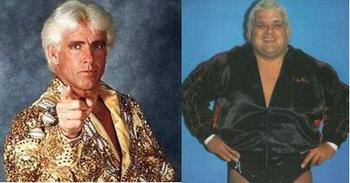 Cage match, no polka dots...enough said!
Scott Steiner vs. The Ultimate Warrior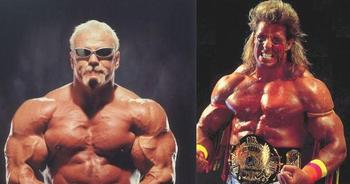 This wouldn't be a match with many WrestleMania moments, if any. But it would be a straight power match.
Batista vs. Goldberg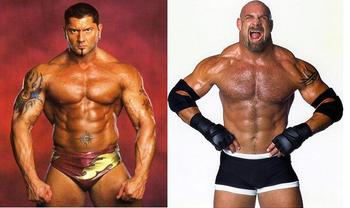 Another muscle match that would probably be better than Brock Lesnar vs. Goldberg.
Brock Lesnar vs. Bobby Lashley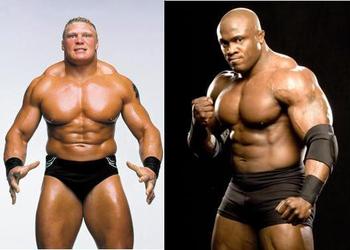 Once again, better than Lesnar vs Goldberg.
DDP vs. Randy Orton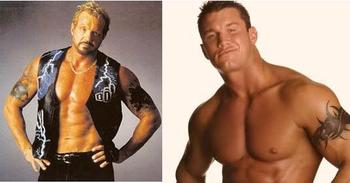 It would be fast paced, and I would bet on an unpredictable finish.
The Twin Towers vs. The Natural Disasters

The ring would have to be reinforced for this match. Quite possibly the biggest match in WrestleMania history...in terms of weight.
Mr. Perfect vs. Chris Jericho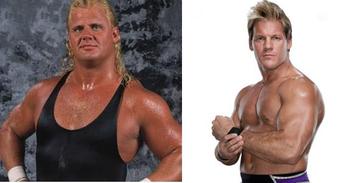 This would be a match of the year candidate, for sure.
Chris Benoit vs. Eddie Guerrero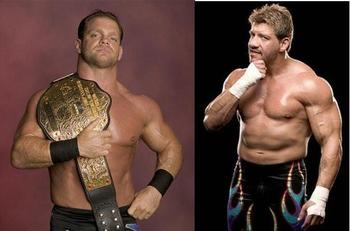 Because it would be a damn good match!
THE Road Warriors vs. Demolition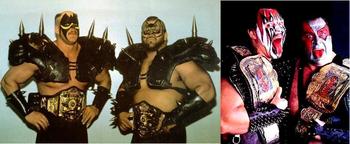 This feud never got a fair shake back in 1990 when the Road Warriors came to the WWF. To see it at Mania would be the proper way to do it.
C.M. Punk vs. Somoa Joe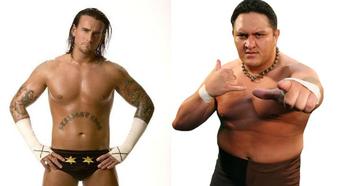 Gotta represent the Ring of Honor with two of its most famous champions going toe to toe.
The Undertaker/Kane vs. Kevin Nash/Sid Vicious

Just four big men going at it. Why not? And not to mention, because Taker has beaten them all at WrestleMania.
Shawn Michaels vs. Sting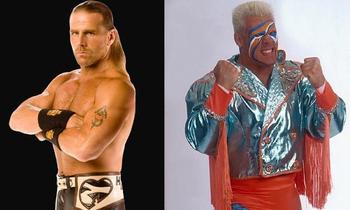 Easily a main event match and one we will probably never see....maybe.
HHH vs. Randy Savage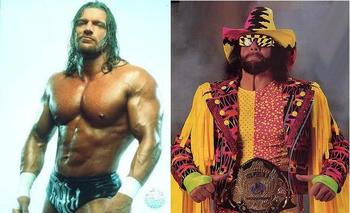 A fight, plain and simple. If you have ever seen any of Randy Savage's videos online then you know what I'm talking about.
The Rock vs. John Cena
WWE has been trying to put this match together for some time now. Come on Rock, just bring it!
Steve Austin vs Hulk Hogan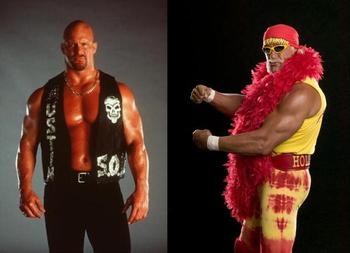 The Ultimate main event. This match almost happened at WrestleMania XVIII, but they couldn't agree on a finish.
Sadly, we will almost certainly never see this match. But if we did, it would have to happen at WrestleMania.
Keep Reading