Ultimate Sweet 16 Matchup: Five Reasons Ohio Will Beat Ohio State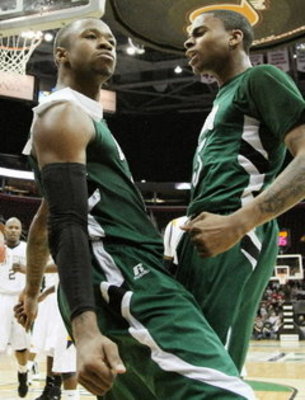 What? Ohio State playing in-state nemesis Ohio in the Sweet-16?
A week ago this would have been the biggest joke around town in Columbus, Ohio. Now, after 14-seed Ohio has just upset three-seed Georgetown in the first round of the NCAA tournament, it is certainly possible.
Not only can these rivals square off in what would be a remarkably huge Sweet 16 game, but Ohio can also come out with the victory.
Here are five reasons why.
Lack of Depth For Ohio State Vs. Ohio's Tiresome Transition Game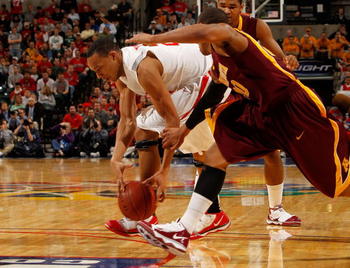 Ohio State plays five, maybe six players all game. Let's face it, they have no depth.
Now I bring this up because as many of you know, Georgetown also didn't have any depth and they're now on their way home after losing to Ohio in the first round.
Ohio plays a tiresome transition game in which they push the ball constantly in order to tire out their opponent.
That's not good news for Ohio State considering they have no bench.
Ohio will tire them out and eventually lead their players to miss their shots and be beaten down the court from fatigue.
Ohio's Weakness Is Their Big Men, But OSU Has None Either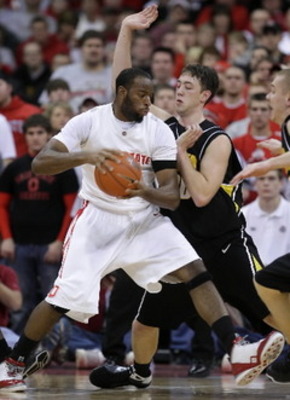 So, if you wanted to know Ohio's weakness, it's their big men. They really have no interior game.
They're center, a senior from the Netherlands, leads them with 6.9 rebounds per game, however he relies on his outside jumper to help the Bobcats out offensively.
Ohio State's center, Dallas Lauderdale, hasn't really contributed all season and isn't really an option on offense. Ohio State could have really utilized their inside scoring in an attempt of knocking off Ohio, but since they lack an inside presence they will not be able to benefit in this game.
They Both Play Up-Tempo, But Ohio Is Much Quicker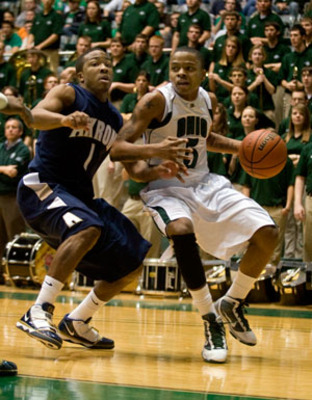 Evan Turner plays the point guard for Ohio State, and he has been a great point guard for them all year.
However, one downside of playing Turner at the point is that his quickness isn't up to other guards' levels.
Ohio has two lightning fast guards, Armon Bassett and MAC freshman of the year D.J Cooper who will light up Turner in transition.
Armon Bassett & D.J Cooper vs. Evan Turner And Who?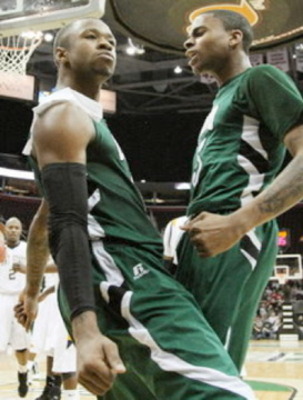 As i mentioned before, Ohio has a great duo of guards. Their back-court could be one of the best Mid-Major back-courts in the nation.
Now outside of Turner for Ohio State, there really isn't anyone else who helps him out. Two is better than one and that is the case for Ohio in this game.
Nine Seed In The MAC, Now 14 Seed In The NCAA Tourney MeansNothing To Lose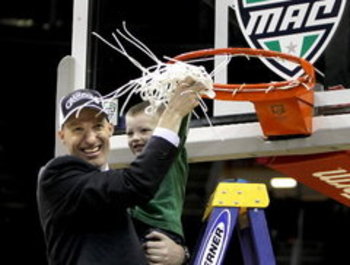 We have learned this year-in and year-out, big expectations means big disappointments.
Ohio State, the two-seed in this year's NCAA tournament and Big Ten Champions have a lot of expectations for this years tournament.
On the other hand, Ohio wasn't even into the tournament until their magical nine-seed MAC championship run. They had nothing to lose and they pulled off the miracle. Then in the first round they had nothing to lose and they did the same, pulled another upset over Georgetown.
Bottom line is that when these two teams faceoff in the Sweet-16, Ohio State will be the team with all the pressure and it may get to them.
Keep Reading