Five Things Tim Tebow Will Do While in the NFL Draft's Green Room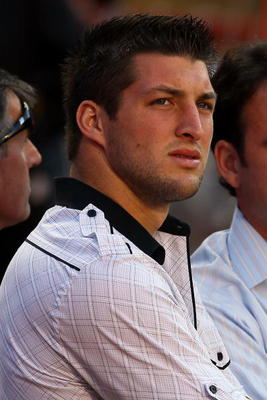 The NFL has bestowed upon Tim Tebow the honor of attending in person the NFL Draft next month in New York City.
Somebody in the NFL must have it out for Timmy.
Seriously, why would Tebow accept this invitation? I know his Wonderlic score was a 22, but he has more sense than that, doesn't he?
Images of Brady Quinn sweating a few years back come to mind when I think of Tebow possibly sitting in the Green Room.
Perhaps Tebow has a plan during his time in the Green Room. He has proven time and time again that he leverages his time well.
That being said, let's take a look at five possible things Tim Tebow may do in the Green Room while waiting for a team to draft him.
1. Help Roger Goodell Become Born Again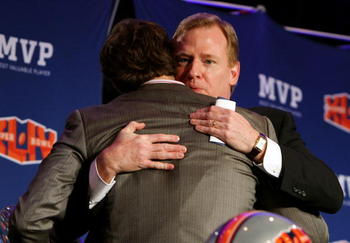 Lately Roger has been making bad choices, just ask the NY Jets. Once he greets Mr. Tebow in the Green Room, he asks if he can speak to him alone.
Ten minutes later.....
2. Raise Money For Charity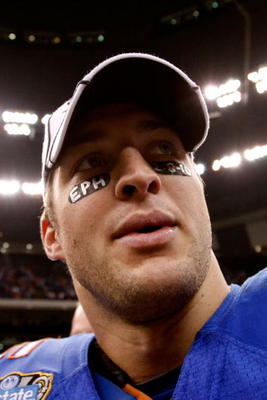 Since Tim may be in the Green Room for a bit of time....
Never to turn down an opportunity to assist others, Tebow has reached out to the same company that created his infamous Super Bowl commercial. An 800 number will run across the bottom of the screen for those who want to contribute to the Tebow Fund. Of course Tim will distribute the funds as he sees fit.
3. Make Friendship Bracelets For Future Teammates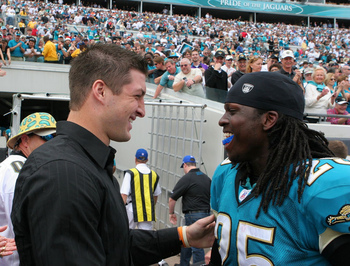 Tim realizes that he may bounce from team to team in a few years, so he wants to reach out now to build relationships. Known for his fine collection of bracelets, Tebow makes it a point to hand out "Tebow Loves You" bracelets to everyone he meets.
Hey, it can't hurt making friends now.....
4. Begin His Political Career With The NFLPA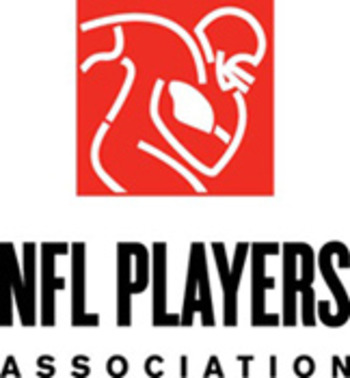 If he can't help on the field, perhaps he can help in an office.
Tebow knows that he can never be President of the United States since he was born in the Philippines, but he can be President of the Players Union.
Tim just can't stop trying to help in any way he can.
5. Show That He Can Handle Humiliation Without Tears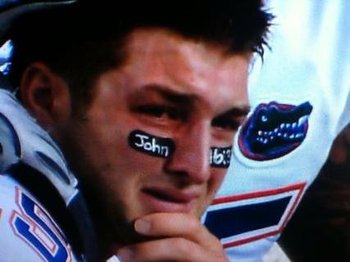 Tebow can show the world that he can control his emotions by spending multiple rounds in the Green Room. By round four, surely a smile and pleasant attitude will do just that.
We shall see if Tim can hold back those tears.....
Keep Reading

Florida Gators Football: Like this team?