Five young players who Chelsea could sign this summer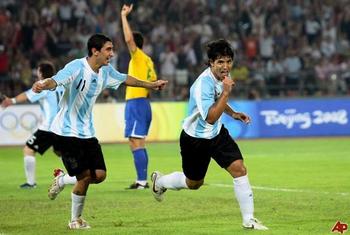 With the early Champions League exit wound fresh in the Blues' mind, it is time to revamp the aging squad and inject young blood into the team before crisis hits.
Some Chelsea players have looked jaded and out of synch all through the season. Manager Carlo Ancelotti has expressed his desire to reshuffle the squad with younger players and is reportedly keeping tabs on a number of youngsters.
With talk making the rounds that Chelsea owner Roman Abramovich has approved an £80 million transfer budget for the summer, the Blues' fans may see some old stars leave and some young prospects arrive. Let's take a look at five potential additions.
Sergio Asenjo: The perfect substitute for Cech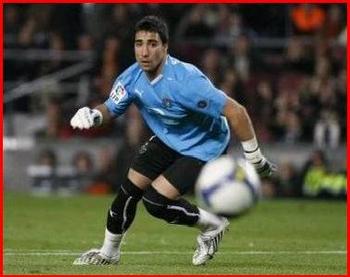 The 20-year-old Spanish shot stopper is one of the prime targets for Chelsea. After the injury to Petr Cech, the Blues' second choice goalkeeper, Henrique Hilario, gave a sub-par performance costing Chelsea precious points in the league, as well as pointing out the need for a new goalie.
Given Hilario's age (34), Chelsea needs to bring in a young replacement. Asenjo could be a pretty good bargain at approximately £4 million or £5 million given his reputation under the bar. He had a decent record in his stay at Valladolid. However, he signed a four-year contract with Atletico Madrid in June 2009.
Asenjo could be an ideal substitute for the Blues' first-choice goalkeeper, Cech. The Spain U-21 keeper has lost his first-team place in Atletico and is interested in moving elsewhere. With Atletico not objecting, Chelsea can easily sign the talented youngster.
Playing alongside some of the greatest players of the game in arguably the toughest league in the world could develop Asenjo into a world-class goalkeeper. By signing him, Chelsea's worry under the post would be comparatively minimized.
Neven Subotic: Can he replace Carvalho?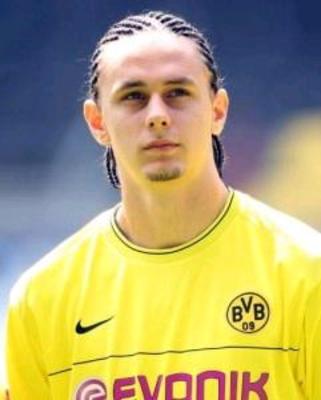 The 21-year-old centre back has blasted his way into the limelight with his skillful defensive plays for Borussia Dortmund in the the German Bundesliga. He is presently one of the most in-demand young players in the world, with the likes of Barcelona, Chelsea, Arsenal, and Manchester City interested in him.
With Ricardo Carvalho giving signs that he wants to leave, Chelsea needs to find a replacement for him. The Serbian Subotic, who is often called the "Next Vidic," could fit very well in Chelsea's style of play.
However, valued at approximately £18 million, this buy could be a tricky one. The aspiring centre back has often been criticised for shaky defensive displays and fairly frequent mistakes. Moreover, Subotic has expressed his desire to play for Dortmund. The Borussia Dortmund officials also have said that signing the young Serb will cost Chelsea a lot.
But playing alongside the likes of John Terry & Co., he can be nurtured into a superb defensive talent. He could very well turn out to be the Blues' next-generation star.

David Luiz: The Blues' next defensive stalwart?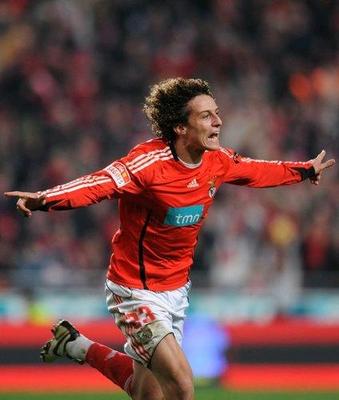 The 22-year-old Brazilian central defender, who currently plays for Portuguese club Benfica, has received considerable interest from Real Madrid, Manchester United, and Chelsea.
With Chelsea manager Carlo Ancelotti a longtime admirer of Luiz, the Blues reportedly have intensified their bid to sign him.The £15 million-rated centreback will fit well into Ancelotti's plans of revamping the aging squad. Although, Luiz has a £45 million buyout clause in his contract, which expires in the summer of 2015, it is rumoured that Benfica is open to offers.
The Blues' defense has not been up to the mark this season and has looked vulnerable at times. With most of Chelsea's defenders above 30 or nearing it, it is time to inject some young blood before crisis hits, as in the case of AC Milan. Luiz can be a good replacement for the aging Julliano Belletti, who looks to be well past his prime.
The Brazilian will be a good bargain given his great physical ability and good tactical skills. With the right amount of experience and proper training he can be the answer to Chelsea's defensive woes.
Angel Di Maria: Big shoes to fill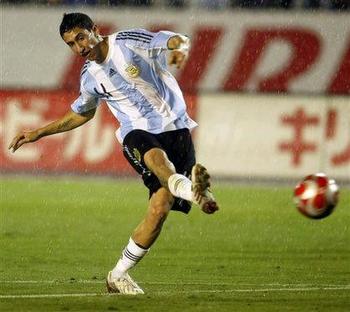 Ángel Fabián Di María has been the most talked about young player this season. The 22-year-old Argentine midfielder has been backed by Diego Maradona to be the country's next superstar. By the looks of it he may make Maradona's wishes come true.
The lanky 5'11" midfielder has garnered much interest among top European clubs with his skillful displays during his three-year stay at Benfica. He is a very talented youngster who will hopefully develop into Argentina's next big man after Lionel Messi.
With Michael Ballack looking jaded in the midfield, it is time to bring a replacement for the 33-year-old German national team captain. Ballack has looked completely out of form this season and his age also is a factor. Frank Lampard is 31, and the in-form Florent Malouda is one year away from 30. Hence, with an eye on the future, it is high time for Chelsea to bring in young legs to shake things up.
Di Maria already has scored 11 goals in 30 appearances for Benfica this season. With the right mix of talented youth and experienced players, Chelsea could make a bid for the elusive European glory that will help establish itself as a powerhouse in club football.
In October 2009, Di Maria signed a new deal with Benfica that ends in June 2015 and includes a €40 million minimum fee release. Chelsea is set to make a move for him this summer. Chelsea's ex-chief executive Peter Kenyon is reported to have left for Benfica to try to persuade the midfielder to move to Stamford Bridge.
Di Maria's arrival in Chelsea would be surely welcomed. Although, it would be left to see if the Argentinian could fulfill the high expectations, unlike predecessors Hernan Crespo and Juan Sebastian Veron, who failed to make their mark in Chelsea.
Sergio Aguero: Chelsea's next "Goal Scoring Machine"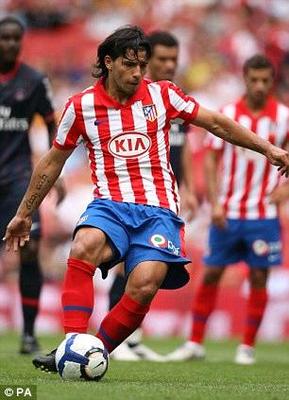 Sergio Leonel 'Kun' Agüero del Castillo (or Kun Aguero in short) is a 21-year-old Argentine striker playing with Atletico Madrid, and a subject of much interest for Chelsea.
The son-in-law of former Argentine legend Diego Maradona, Aguero is a talented striker who has scored 15 goals for his club this season. He has been one of the most sought-after youngsters, with likes of Manchester City and Chelsea interested in him.
Chelsea is clearly the favourite to sign the 5'7" hitman this summer. The team's earlier bid reportedly failed, as Aguero expressed his desire to end the season with the Los Colchoneros.
It is widely speculated that Madrid will offer Aguero to Chelsea this summer for £30 million. With Chelsea frontmen Didier Drogba and Nicolas Anelka both above 30, the signing of Aguero would be a step towards the future. With the temperamental Ivorian for company, Aguero may well turn out to be Chelsea's "Next Drogba."
Keep Reading

Chelsea: Like this team?