The All-Motorsport Power Rankings: No. 54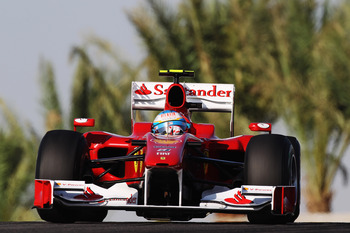 As NASCAR and its arguments faded into the background with their first break from competition since Daytona, it was time for the other major series of the world to take to the stage.
F1 started off in Bahrain, and after a winter full of hype (seemingly mostly involving some guy named Schumacher), it delivered one of the most underwhelming races in recent memory. The lack of passing would have been sleep inducing enough, but even that was compounded by the fact it was all done in slow motion—the 2010 cars-come-supertankers barely mustering the strength to lap in under two minutes.
And if F1's opener was a tragedy, then Indycar in Sao Paulo was nearly a comedy.
All weekend, the cars struggled down the concrete straight of the Sambodrome, snaking and wobbling like a trial even for the winter Olympics. The series' officials thought they had solved the problem, grinding the surface through the night to produce more grip. However, they only managed to create a very effective smoke screen for the first corner —with very predictable results.
Then came the rain and the red flag. Any other week it all would have been enough for Indycar to drown under a wave of criticism.
But the F1 race was really, really bad.
The Power Rankings are an occasional feature on Midweek Motorsport on Radio Le Mans. Every Wednesday at 8pm UK time, and this week 4pm Eastern, 1pm Pacific, and on iTunes forever if time differences aren't your thing.
15. Karun Chandhok (F1)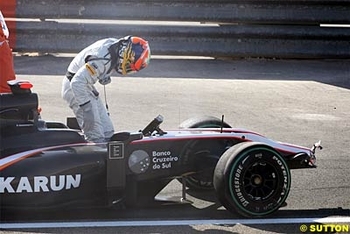 First HRT and now a nose job.
Tsk, it's just a sign of our high pressure media swamped times....
14. Danica Patrick (Indycar)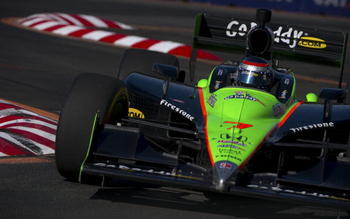 I think we can safely disprove Darrell Waltrip's theory that three weeks in NASCAR would make Danica a better driver now.
13. Lucas di Grassi (F1)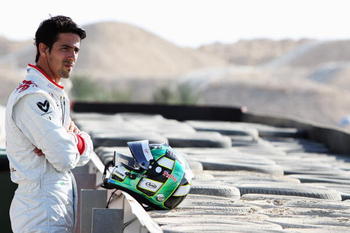 Virgin pulls out early, Virgin lacks Stamina.
The childish fun will end. Soon.
12. Takuma Sato (Indycar)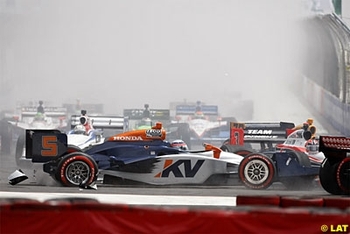 Some things never change!
11. Adrian Sutil (F1)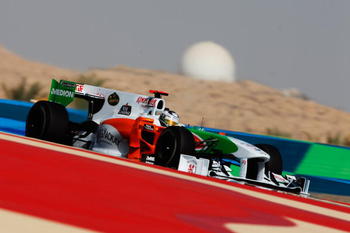 That first lap spin was just in case you thought you were going to have a trouble free year now Kimi's gone.
10. NASCAR (erm, NASCAR)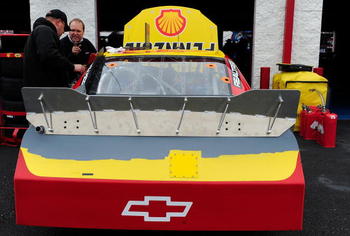 9. Jon Field (ALMS)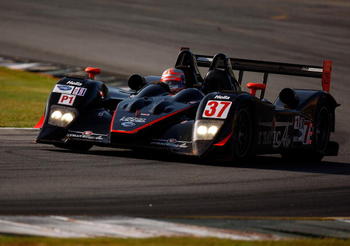 Jon climbed out of the car after this flipping, rolling accident.
No, NASCAR we don't need to put a spoiler on everything....
8. Bernie Ecclestone (F1, unfortunately)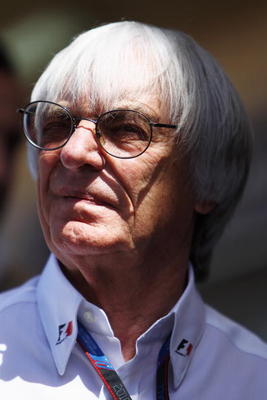 Bernie thinks the problems of the new teams show the shortcomings of the budget cap idea.
No Bernie, what is shows the shortcomings of is the FIA having no spine and buckling under the pressure of FOTA and general other "dicking" with the rules.
7. Marco Andretti (Indycar)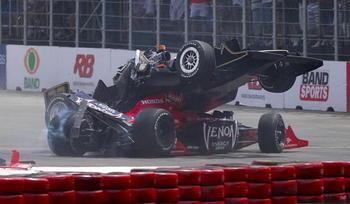 C'mon Marco that's twice Moraes has taken you out now. You need some revenge.
Think about it—Versus is back on DirecTV. You can just dump him into the bay at St. Pete.
Ratings would go through the roof.
6. Heikki Kovalainen (F1)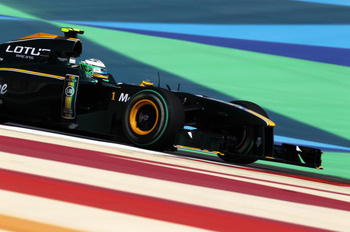 He finished.
He even beat Sebastien Buemi.
Buemi gave up three laps from the end, but he still beat him.
5. Sebastian Vettel (F1)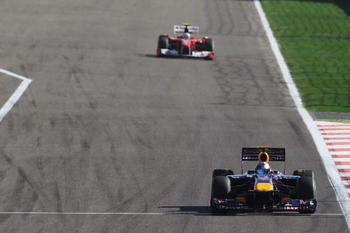 4. Mark Webber (F1)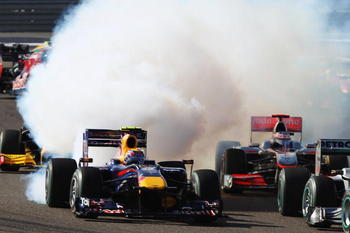 You can say many things about the race in Bahrain, but you should never be "shocked" at the lack of passing in F1.
3. Garth Tander (V8 Supercars)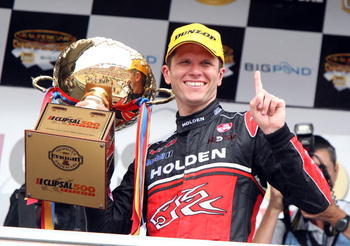 What? You're not Jamie Whincup?!
2. Will Power (Indycar)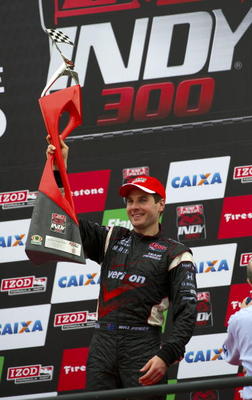 He had the will power to recover from his Sonoma injury and take the first Indycar win of 2010.
Just as pun friendly as Virgin, though less juvenile.
P.S. That's one serious trophy!
1. Fernando Alonso (F1)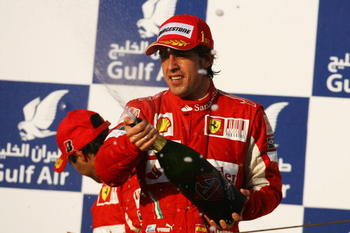 Notched up the first win of the season, but the new points system appears to have confused him.
Keep Reading