March Madness Bracket: Things to Remember From Previous Years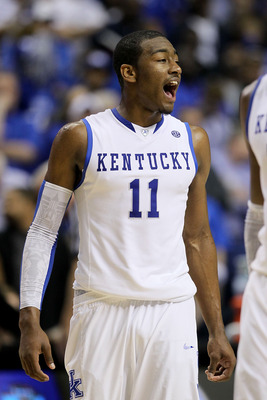 Yes. It is that time again. March Madness.
Can life get better?
Let me answer for you: probably not.
There is a reason that it's referred to as "madness." There are some pretty crazy things that happen this time of year.
Buzzer beaters. Upsets. Teams that go farther than they should. Women winning bracket competitions because "their mascot is cuter."
Okay, so maybe not everything is perfect.
But, even among the madness, there are patterns: things you can almost count on. And when filling out your bracket, you'd better remember them.
Not Every No. 1 Seed Will Advance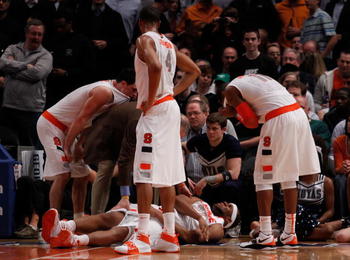 2008 was a fluke in terms of No. 1 seeds. It's rare you see all four top-seeded squads advance. In fact, that's the only time that's happened this decade.
However, at least one No. 1 seed has advanced every year, so it's safe to say that one of them this year will go. My bet is on Kansas actually.
And if you want my opinion on a No. 1 to bet against going to the Final Four, it's actually Syracuse, as they aren't deep, and have injury issues. But then again, check out the next slide.
Duke Always Goes One Less Round Than You Think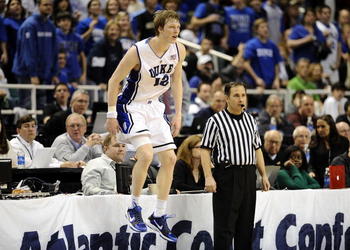 Or maybe two. Hey don't hate on me Duke fans–I am one. This is the toughest slide for me, but facts are facts.
I don't really care that they have the best scoring trio in the country. I'll put my trust in Jon Scheyer and Nolan Smith all day. Kyle Singler is a whole other matter.
All it takes is for Duke to have one bad shooting game. And then they're done.
A lot of you have them in your Final Four. You may want to think again about that.
However, you may want to think about...
Michigan St. Always Goes One More Round Than You Think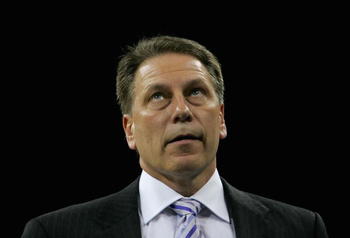 Not many had them in the championship last year. Many didn't even have them in the Final Four. I admit–I didn't. But I put them one further place than I thought they would go–the Elite 8.
And if you're playing in a tournament challenge where you get points per pick, that's a lot of points.
This year, it's really easy to think that the Spartans will lose because they're in that dreaded No. 5 v. No. 12 game.
Trust me. Put them in at least the round of 32. Tom Izzo wants you to.
Speaking of No. 12 seeds...
Pick One No. 12 Seed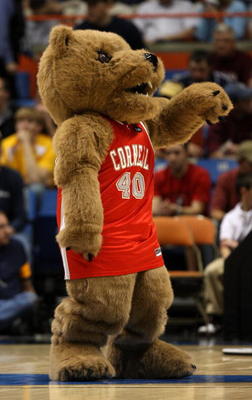 You've heard this a million times right? Well, whoever says this is factually correct.
Three No. 12 seeds won last year, which is an anomaly. The year before, two won, which figures to be about the norm.
I don't understand it either, but these games always seem to be ripe for upsets. Every year, I expect the five seeds to step up and take out those pesky 12 seeds, and it doesn't happen.
This year, all the No. 12-No. 5 games are enticing. I just mentioned Michigan St., and while I wouldn't pick against them, I can certainly see the other three happening.
Your best bet may in fact be Cornell. The Big Red has the best three point shooting percentage in the country in case you didn't know.
And their mascot appears "cute." Sorry, couldn't resist.
One Mid Major Will Be In The Sweet Sixteen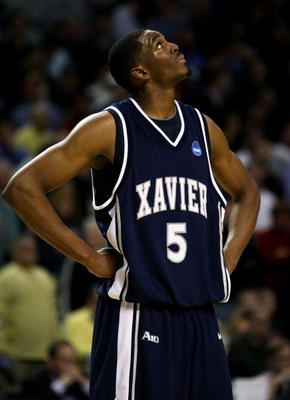 Guessing which one is the hard part.
Four years ago it was George Mason, Bradley and Wichita St.
Three years ago it was Southern Illinois and Butler.
Two years ago it was Davidson, Western Kentucky and Xavier.
Last year it was only Xavier.
See a pattern here? It could be three mid-majors in the sweet sixteen, or maybe only one. But chances are, there will be one there.
Some good teams to bank on this year may be Gonzaga, Cornell, and, you guessed it, Xavier, among others.
Go with your heart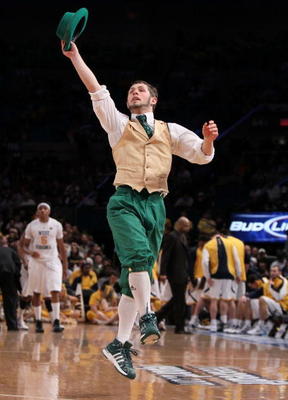 Perfect example of this came last year for me. I originally had Arizona in the sweet 16. Just a gut feeling. Of course, it helps that I root for them. (So shoot me, I root for Duke and Arizona).
But, as you have already inferred, I changed my bracket at the last second. And it happened exactly as I predicted (with the exception of Cleveland St. being their second opponent).
So this year, I'm picking Notre Dame to go to the Final Four. Impossible?
Well, maybe not. But I feel good about it.
My point is, just have fun. Don't think too hard. The odds against you putting together a perfect bracket are rather large.
Go with your heart. You'll be glad you did.
Good luck on your brackets everyone!
Keep Reading