Where the Top 15 Uncommitted Five-Star Recruits Might Be Headed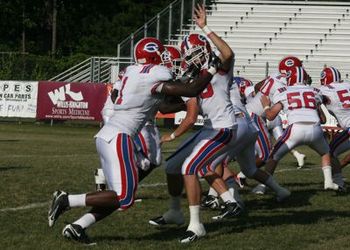 The race for 2011's top recruiting talent is in full swing.
In fact, some of the top prospects are already off the board, and others have narrowed their lists down to ten, five or even fewer schools.
Let's check in with what the top 15 uncommitted five-star prospects are saying on the recruiting trail. I'll provide a quick summary of the recruit, his likely suitors and when he might make his announcement official.
Take a look.
Braxton Miller, QB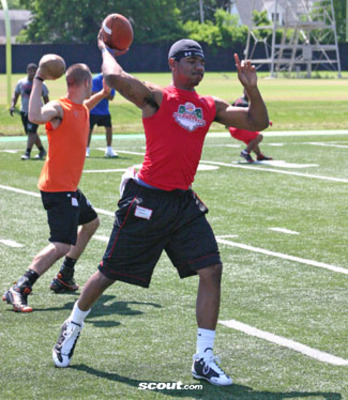 No change on Braxton Miller's top five of Florida, Alabama, Georgia, Notre Dame, and Ohio State, with the Buckeyes holding a slight lead over the other four.
Miller is a must-get for the Buckeyes, who face a potential void in their depth chart should Terrelle Pryor skip out on his senior season.
Miller's recruitment will at least last until next fall before it firms up. He plans on taking all five officials and will look to catch one or two live games.
Tim Jernigan, DT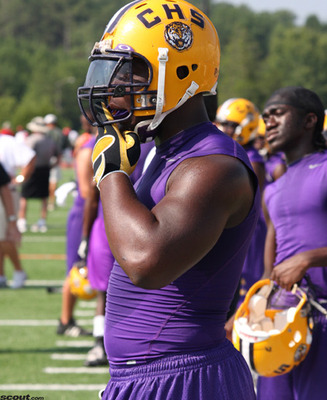 The Gators are reportedly way ahead with DT Tim Jernigan, probably the top defensive line prospect of the 2011 class
The Seminoles are in a distant second, and just picked up a great defensive tackle in Derrick Mitchell.
Jernigan holds over 25 offers, but he isn't likely to leave the state. This one could drop on an unofficial over the summer, particularly if FSU cools on him.
James Wilder, RB/LB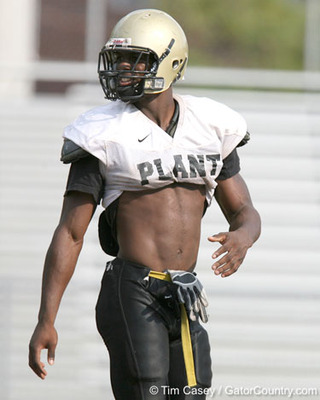 Wilder has decided to make his recruitment interesting by declaring that he would prefer to play running back over linebacker, though he's currently Scout's no. 1 overall OLB.
As of February 23, he says he'd prefer to stay closer to home. That has to be welcome news to the Florida Gators, who already led other in-state programs by a wide margin.
It looks like Wilder will wait at least until fall before making a decision. He's as curious as we are to see how Florida's offense looks post-Tebow.
Unless a program can convince him to flip him back to linebacker, I would say Florida State, Miami, and Alabama will be on the losing end.
Kasen Williams, WR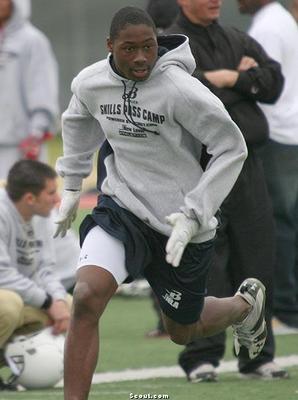 Finally, a truly wide-open recruitment.
2011's top wide receiver , Kasen Williams plans to narrow his list down to 10 schools following his junior year. For now, the Crabtree-esque specimen is just accepting applications.
USC recently offered Williams, and will probably crack the list of final schools. Other suitors for the top spots are Alabama, Florida, Washington (his home state), Stanford, UCLA, BYU, Oregon, Cal, Boise State, and Notre Dame.
His looks like the kind of recruitment that will stretch until signing day, so buckle in. I predict the Irish, Cardinal, Huskies, Tide, and Trojans will be the last five standing.
Jay Rome, TE
Jay Rome is a gifted tight end prospect who, at 6'5", 240 pounds, should be a formidable pass catcher and blocker.
As of March 2, his early top six were Alabama, Florida, Clemson, Georgia, Tennessee, and Auburn, in no order.
A Valdosta, Georgia native, Rome said he felt that the Bulldogs and Clemson Tigers were recruiting him hardest. He also said he's still open.
SEC conference action will likely swing Rome's decision one way or the other unless Clemson pulls off an upset (Rome's father is a Clemson alumnus).
If Georgia can get back to its winning ways next year, I'd say they're the favorite.
Malcolm Brown, RB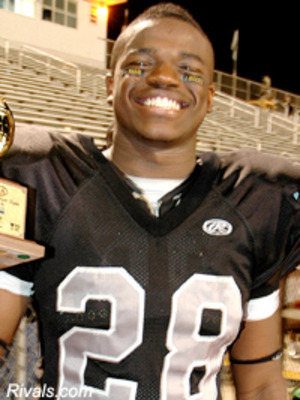 Brown, my favorite running back from the class, hasn't actively narrowed his options down, but it's becoming evident this is a tussle between Texas and Oklahoma, with Alabama as the third wheel.
Oklahoma looked to have an edge on the Cibolo, Texas prospect, but I don't know if that changed since the Sooners landed RB Danzel Williams earlier this month. Brown has dropped in on a few Texas Junior days as well.
I get the sense he won't be one to draw out his recruitment past the first few weeks of fall. Whoever can get him on campus first could have the edge.
Christian Westerman, OT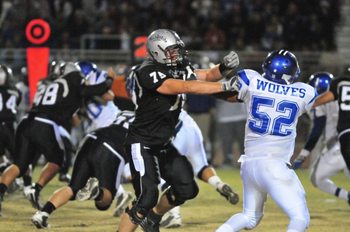 Westerman, an Arizona native, holds upwards of 25 offers from the top schools around the country.
USC, Michigan, Texas, Oklahoma and Arizona got an early jump on the 6'5", 285-lb offensive tackle, who will battle with Cyrus Kouandjio for top OT in the country.
Westerman was "impressed with Texas" and is being pursued hard by USC, but his wait-and-see approach seems to indicate that nothing will drop soon.
I expect a top-10 list that includes the above five plus a few SEC and Pac-10 schools to come out by his senior year, followed by all five officials.
Jermauria Rasco, DE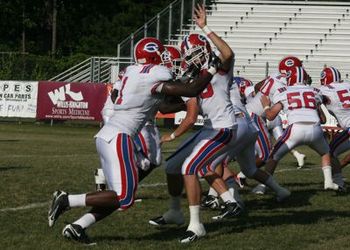 I thought LSU would have closed the deal on stud defensive end Jermauria Rasco by now, but it appears Alabama and Texas are going to make things interesting for the projected No. 2 overall DE and native of Shreveport.
Rasco maintains that he holds no favorites and, though he's interested, doesn't hold LSU's close proximity in high regard.
He's visited Texas and Alabama and also expressed interest in Tennessee and Oklahoma.
The Tigers have cleaned up on Louisiana kids since hiring Frank Wilson, a former RB coach at Tennessee and a native of New Orleans who also served with Ed Orgeron at Ole Miss.
One of Orgeron's recruiting axioms was that when a prospect visits with his mom, he's serious about committing, which makes this headline a good sign for LSU in the long run.
Rasco will likely be the highest rated player in LA (even if I'm really high on Trevon Randle), so this one won't go down without a fight.
His commitment could wait all the way until Signing Day, unless the UT/Bama interest is a bluff.
Christian Lemay, QB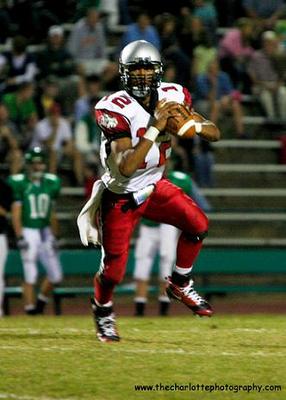 Christian Lemay impresses me both in how prepared he is as a quarterback and in how professionally he's conducting his recruitment.
He'll be the best or next-to-best quarterback in a relatively weak class (at least from a pure mechanical perspective), but instead of playing up his prestige, he's already narrowed down his choices and announced he will enroll early.
Florida, Alabama, Clemson, Georgia, Oklahoma, Miami-FL, Mississippi State, Florida State, Virginia Tech, and North Carolina are in his final top 10.
There are good reasons for him to go to each, and I'm without any leads on the matter. Ask a Bama fan and he's going to Bama. Ditto for Florida and FSU. And, of course, Notre Dame thinks he'll change his mind and add them.
He just accepted an invite to the Under Armour All-American game, which many recruits use as an opportunity to announce their selection. Pencil that in as your tentative announcement date.
As for a prediction, it's stock answer time: he's going to Florida. Book it!
Stephone Anthony, OLB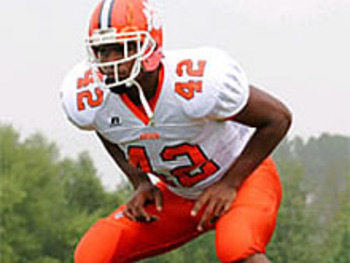 Anthony, a top outside linebacker from Wadesboro, North Carolina, is taking his time with his recruitment. The UNC Tar Heels and SoCar Gamecocks are making a push to keep him uncommitted at least until fall, when getting him on campus makes a miracle possible.
But from what I've seen, a miracle is what it will take. He already has the Tigers' uniform, and came away impressed with Clemson after a Junior Day visit.
Dabo Swinney is too good of a recruiter to let him slip away.
Cyrus Kouandjio, OT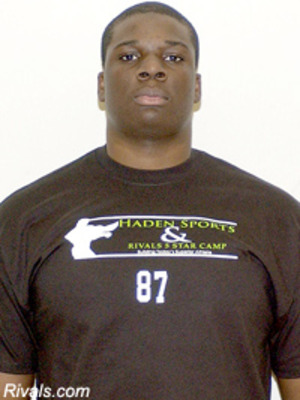 Alabama fans are certain either Cyrus Kouandjio or Christian Westerman will be in the fold, but I'm not so sure that's a safe egg to count yet.
Despite the fact that Kouandjio's brother Arie committed to Alabama last year, it seems like the Maryland OT is taking a long, hard look at programs in the Big East and ACC.
Kouandjio's teammate, S Lorenzo Waters, committed to Rutgers last year, and a report floated that Kouandjio was looking for an offer from the Scarlet Knights.
He made a surprise visit to a Junior Day held at the University of Virginia at the beginning of this month. He also visited Pitt with another Dematha teammate, Joe Collura, who committed during the visit.
Maybe he's just checking his options before deciding for the inevitable, but I predict the Kouandjios' brotherly connection won't be the deciding factor.
As probably the most physically impressive offensive tackle, he'll have his pick before signing day. We'll see if it takes that long.
Jadeveon Clowney, DE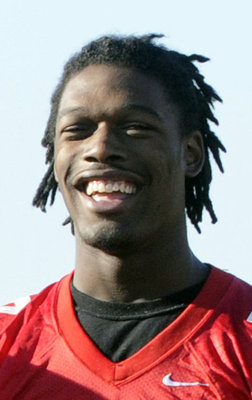 This early in the game, it sounds like DE Jadeveon Clowney will decide between Clemson and South Carolina.
Scout's top defensive end said the Tigers and the Gamecocks lead for his services from a pool of five that also included Florida, Alabama, and LSU.
He plans on announcing at the Under Armour Game or on National Signing Day, so those other three schools have a lot of time to make up for lost ground.
That's a pretty reasonable top five, though. I don't see it changing until there's some movement with Rasco or any other defensive end prospects on the board.
Viliama Moala, DT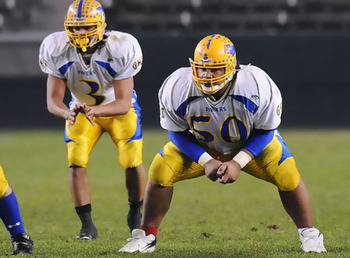 Viliama "The Koala" Moala will battle Tim Jernigan for the top defensive tackle spot. That experience should help when he's forced to wrestle a bare-chested Ed Orgeron on the first day of freshman year.
I kid (slightly). But the Trojans do appear to lead for the Sacramento kid, though they have yet to offer.
He's expressed an interest in staying close to home, so Washington, Washington State, California, Arizona, Arizona State, Oregon, and Oregon State will compete with USC for him.
I'm a little surprised at not seeing Stanford on that list considering they're one of the schools closest to Sacramento. He's interested in a good education—maybe there's some hang-up with his grades.
In any event, Alabama and Florida's long-distance interest isn't going to be reciprocated. If USC offers, they'll be tough to beat.
Ben Koyack, TE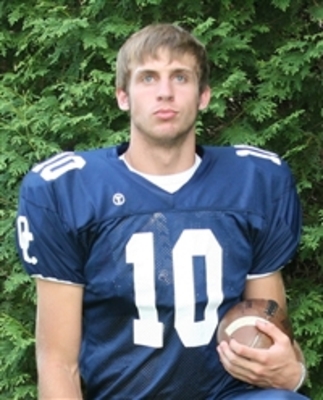 Ben Koyack is an outstanding pass-catching TE who is targeting programs where ends are a major player in the offense.
In late February, Koyack revealed a top-three list that included Notre Dame, Ohio State, and Penn State, with Pitt just outside the top three.
Among those three, Brian Kelly's offense is the most accomplished at keeping its tight end involved in a variety of drag and corner routes.
Penn State has had certain years when their tight ends have impressed, and others where TEs have been little more than an extra blocker. During their Capital One Bowl victory over LSU, Andrew Quarless was probably the most important player in the passing game.
Ohio State is recruiting Koyack like mad, but I'm not sure the tight ends have been as involved as the other options. It's clear Koyack is more interested in catching red zone touchdowns than executing blocks, and more physically suited for it to boot. Hard to say whether the Buckeyes recruiting him hard will make up for it.
I see him headed to the Irish after a visit in September or October. He'll be the first big get Kelly lands at ND.
Deanthony Thomas, RB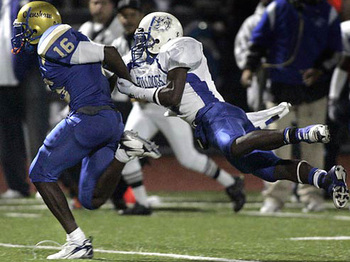 Deanthony Thomas is looking more and more like the Lache Seastrunk of this recruiting class.
He's hearing plenty from the local schools (in this case, USC and UCLA) but is curious about offenses all the way across the country, at LSU, Alabama, and Florida.
Most recently, he's expressed an interest in attending school with two other southern California players, WR Victor Blackwell and QB Max Wittek. Besides the Trojans and Bruins, Blackwell holds offers from Tennessee and South Carolina, and Wittek offers from Florida and Florida State.
His recruitment will get bigger before it gets pared down. I like the SEC's chances at luring him away, so whichever team steps up next year could have the edge.
Keep Reading