National Invitational Tournament (NIT): The Preview
The NIT is an achievement to others, while it is a major let down for many teams as well. I have heard it referred to as the, "Not Invited Tournament". I think this is a bad name for the NIT. There are several good things about the NIT.
First, it is something for players to put their minds on if they missed out on the NCAA Tournament. I would feel much worse if I missed the NCAA Tournament, and then my season was completely over. With the NIT, they have something to look forward to, and prepare for.
Second, it gives young players some post-season experience. The NIT is a great opportunity to give players the chance to play against teams in post-season action, so hopefully it gets them more prepared if you make it to the NCAA Tournament the next year.
As you can see, I am a big fan of the NIT and the opportunities it provides. I will give you a brief preview of the NIT this year and some main points within it. Sit back, relax, and enjoy!
Team to Beat-Mississippi State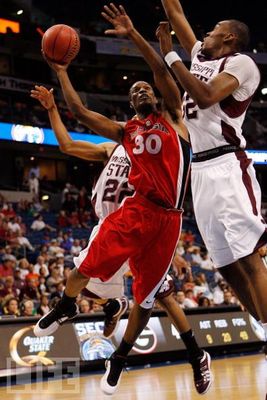 There are three teams that can make a legitimate argument that they are the team to beat throughout the National Invitational Tournament, or NIT. The three teams that can make this argument are Illinois, Virginia Tech, and Mississippi State, but I think Mississippi State is the team to beat.
They may not have the best resume for those people who only look at that. But, they have been playing very well lately, and specifically in the SEC Tournament. I was able to watch Mississippi State vs. Kentucky, and I was completely stunned with Mississippi's performance. They played lock-down defense until the end, where John Wall suddenly transformed into his old, unstoppable self.
They have a very impressive frontcourt, and Vernardo adds a whole new aspect to his team down low. He is an asset on offense, and a monster on defense, especially with his shot blocking ability.
Sleepers/Bracket Buster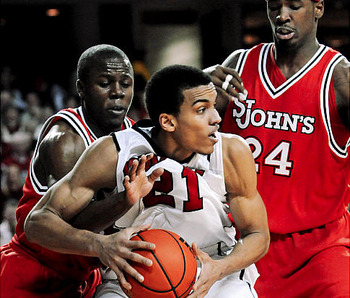 Sleeper-St. John's: 7-15 (6-12)

In my opinion, St. John's is the biggest sleeper in the NIT. Many would look at their performance throughout the year, and count them out right away. But, I think they have the potential to hang with many of the teams in the NIT.

I didn't really start thinking about this team until I saw their outstanding performance in the Big East Tournament. So, I decided to take a quick look at their resume, and I noticed this team has some very quality wins against teams that are in the NCAA Tournament.
Some of these wins include Siena, Temple, Louisville, and Notre Dame. After I look at these impressive wins and their recent performance is the Big East Tournament, it made me believe they are a team to look out for.
Sleeper-North Carolina: 16-16 (5-11)
North Carolina has come off one of the worst seasons in North Carolina history. They finished 10th in the ACC, and got knocked out in the first round of the ACC Tournament. This was definitely not the season the Tar Heel faithful were anticipating.

This horrible season came after them being ranked #4 in the preseason Top 25. This is why I think North Carolina can make a run. They were obviously overrated, but they still have the elite talent to make a run in the NIT.
They need to three things to happen for them to have chance at all. First, they need to start working better as a team. Second, they need to limit their turnovers. Turnovers were their main problem this year, so if they can learn to handle the ball, they will succeed. Third, they need their key players like Marcus Ginyard, Dean Thompson, and Tyler Zeller to step up. If they can keep these three keys in check, they have a legitimate shot to make it to the NIT finals.
Sleepers/Bracket Buster (Continued)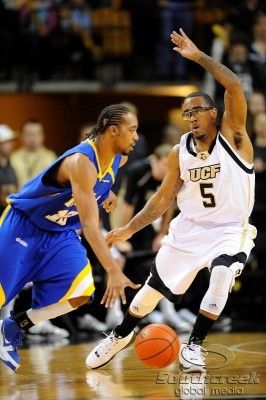 Sleeper-Northwestern: 20-13 (7-11)
Northwestern also had a major let down year. There was talk at the beginning of the year that this could be the first time Northwestern would ever make the NCAA Tournament. But, not only did they miss that, they almost missed the NIT. I still think they have the potential to be a sleeper team though.

They started off the year well, winning all of their non-conference games except Butler. But, once the Big Ten season begun, things went downhill from there. They lost to some of the worst teams in the Big Ten such as Iowa, Indiana, and Penn State. I think Kevin Coble missing the whole season was the main reason that Northwestern did not live up to the high expectations.

Since I am an Illinois fan and follow the Big Ten more than any other conference, I have the luxury of getting to see Northwestern play more often. I have seen them play at their best, and also at their worst. You can tell that they are good when they play their best though, and wins over Notre Dame, Purdue, and Minnesota prove that.
Bracket Buster-Tulsa: 23-11 (10-6)

Tulsa played in a very strong and competitive Conference USA this year. With a good conference and overall record, they managed to sneak their way into the NIT. One of their most impressive wins was against NCAA Tournament bound Oklahoma State. They proved that they can hang with several of the teams in this NIT Tournament.
The only way Tulsa can compile several wins in the NIT is if they have contribution from their three main players; Ben Uzoh, Jerome Jordan, and Justin Hurtt. Ben Uzoh and Justin Hurtt are two talented and speedy point guards that can influence the tempo of the game at the pace they want, which is essential in being able to compete against the top teams. Jerome Jordan is a solid big man who adds 15.2 points per game and 9 rebounds per game. Tulsa has a solid frontcourt and a big man who can do some damage, so if teams forget about Tulsa, they are in for some trouble.
Players to Watch/Make Name for Themselves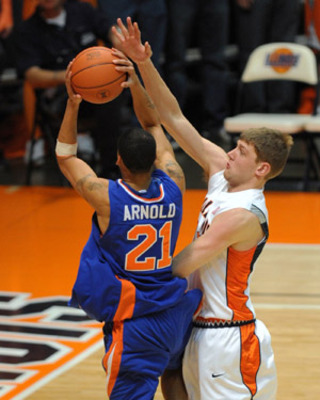 Tyler Griffey (Illinois)-Tyler Griffey is a player that no one really knows about. I think it has to do with the fact that he does not start for the Fighting Illini. Also, his numbers are not that great, so people don't really think of his as a threat.

But, during the Big Ten Tournament, Ohio State found out that he is may be one of the most underrated players in the Big Ten. The only reason he got to play was because Mike Tisdale got it foul trouble. He made the most of it though. He came in and added 13 points on 5-7 shooting from the field. That may not seem like a huge amount of points, but he hit the big shots when he needed.
Malcolm Delaney (Virginia Tech)-Malcolm Delaney has carried Virginia Tech throughout the season. In my opinion, he is the main reason VT had been a bubble team for the NCAA Tournament. During the season he has averaged 20.4 points per game, 4.3 assists per game, and 3.6 rebounds per game.

Delaney has been playing very good lately, but the 7-point performance against Miami in the ACC Tournament was not quite as impressive. But, I think that he is such a premiere competitor that he will respond with a huge performance in VT's first round game against Quinnipiac.
Luke Babbit (Nevada)-This is a player you may want to watch very intently. He is only a sophomore and is already throwing up big time numbers. He's a 6-9 forward who can do pretty much everything you need a forward to do. During the 2009-2010 season he has averaged 22.1 points per game and 9.2 rebounds per game.

He has proved an unimaginable spark to this offense, especially in his last couple games. In his last performance in the WAC Tournament, he contributed 33 points and 8 rebounds in a losing effort against the NCAA Tournament bound New Mexico State Aggies.

If he continues this dominance throughout the NIT, he could single-handedly carry Nevada deep in the tournament.
Games to Watch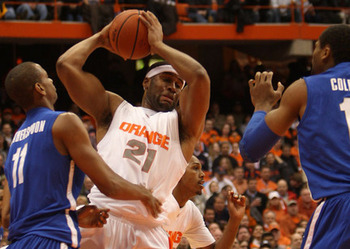 Memphis vs. St. John's-In my opinion, this is a very intriguing first round match. First, we have the Memphis Tigers who have dominated over the past couple years with John Calipari as their head coach. Now they have a new coach, Josh Pastner, and I want to see how he responds in big time moments like the NIT.

Second, I think St. John's is a major sleeper in this tournament. If they can beat Memphis, it shows me that they have come ready to play, and can possibly make a run in the tournament.
Northwestern vs. Rhode Island-We have another great match-up here. These are two teams that at one point or another in the season were NCAA Tournament hopefuls.
Northwestern will be out to prove that they can still be competitive, while Rhode Island is out to get some revenge for not being successful in making the NCAA Tournament. Either way, one of these teams will come out of this game with their heads held high knowing they just made their statement clear, "We are here to win, and win only!"
Potential Game to Watch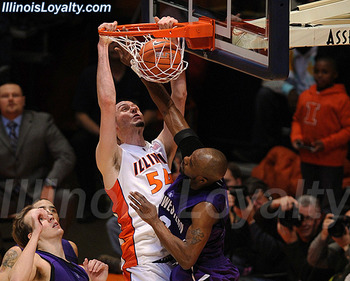 Illinois vs. Mississippi State in NIT Championship-To me, this would be the best possible match-up for the championship game. Both teams are out to make a statement that they deserved a bid in the NCAA Tournament.

Both teams had played extremely well in their conference tournaments, but did not do well enough for the committee to place them in the tournament. They were both devastated when they had not heard their name called, so they could in some manner, out to embarrass the NCAA Selection Committee.
Keep Reading