The Sweetest 16: The Hottest Fans Of March Madness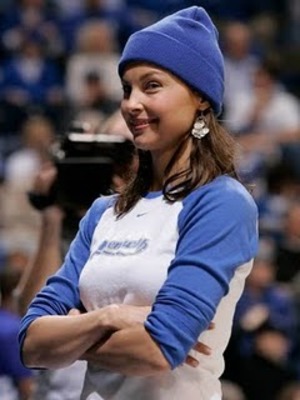 Kansas is gearing towards another title, Xavier is hoping for some retribution aganst Pitt, and all over the world some of the hottest college basketball fans are less than 24 hours away from the tourney.
Let's take a look at some of the prettiest fans college sports has to offer. I tried to stay away from the famous gals (with the exception of Ashley Judd, your wlecome Kentucky) and cheerleaders and focus on the homegrown girls all over the country.
Let's take a look.
No.16 Washington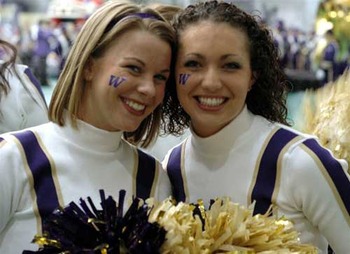 What better way to kick off this Sweet 16 than with the sweet girls of Washington. Cheerleaders yes, but they are still pretty sweet, and home grown.
No.15 Maryland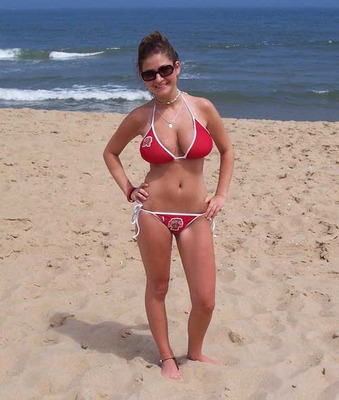 It seems that nearly every year Maryland is in the tourney and it also seems that Maryland has some wonderful fans as well.
This is a beach I can get used to.
No.14 Vanderbilt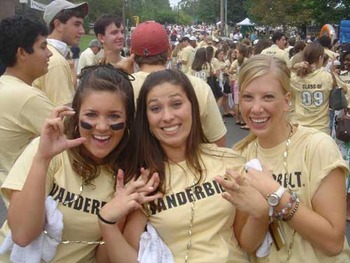 Private schools, and rich snobby gals is exactly what you'll get with Vanderbilt, and while I don't want to outcast myself with the previous statement, you have to admit this is your destination if your into those types of girls.
No.13 Clemson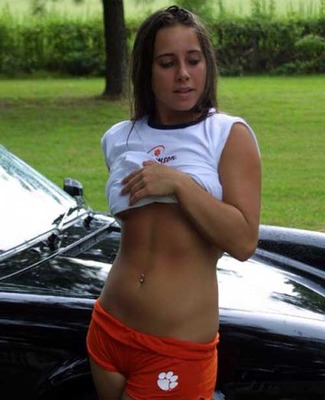 Ah, now here's an example of how NCAA fans can become distracted from the action, particularly Clemson fans.
I wonder if this is a car wash, mine's looking a bit dirty.
No.12 Syracuse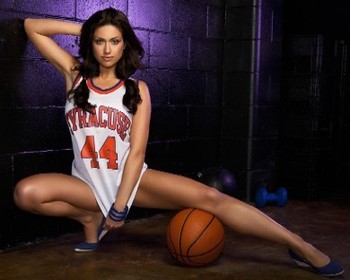 This blocking move was banned from college basketball due to its high level of interference, but there's something to be said about a girl in Orange isn't there?
No.11 San Diego State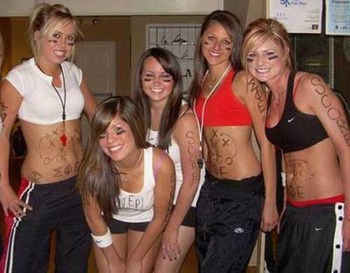 I would've loved to be that guy (assuming it was one) that had the pleasure of drawing all of those plays out so these girls would gain a better...understanding of the game.
No.10 Wisconsin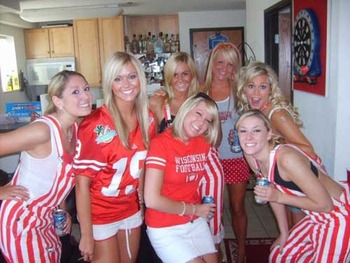 7 blondes, a dart board, and a case of Busch Light. Now that's what I call a good game day plan.
No.9 Tennessee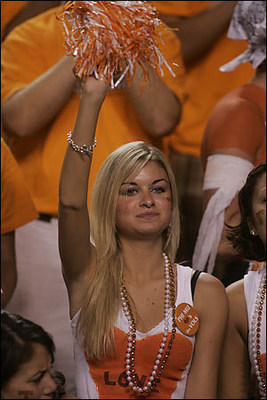 I can't tell if she's waiving at someone or cheering, but does that really matter right now?
No.8 Villanova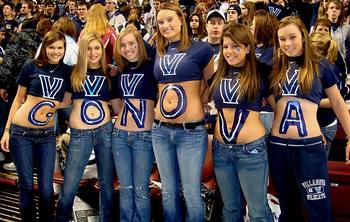 The art work is wonderful isn't it? I wonder if they painted themselves, or if there was some luck Wildcat who had the pleasure.
No.7 MSU
Just a real good old fashion hometown gril in the center, and considering just how big MSU is one has to imagine how many girls like her are roaming the campus.
No.6 Ohio State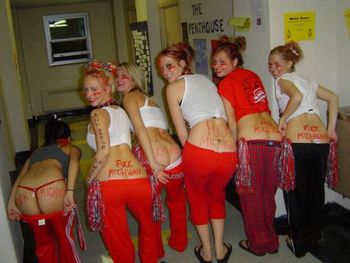 A pitcure really does say a thousand words.
No.5 Kentucky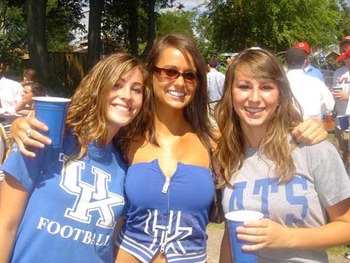 WOW! Oh yeah, and Kentucky is poised to win it all in Indy in case you were wondering.
No.4 FSU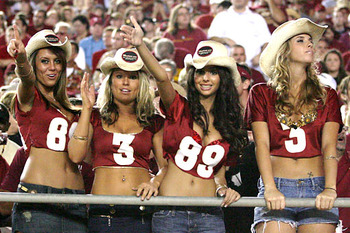 Florida State is blessed in so many ways. Beautiful beaches, wonderfull homes, and some of the hottest fans in college sports around.
No.3 UC Santa Barbara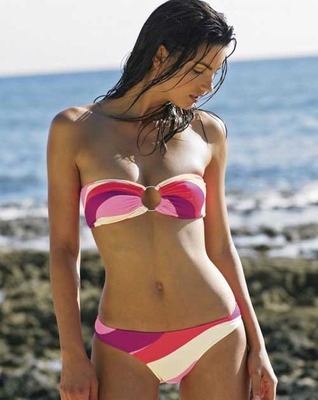 Yup, I cheated and put a professional pic up. I don't think you're gonna argue the fact.
No.2 Missouri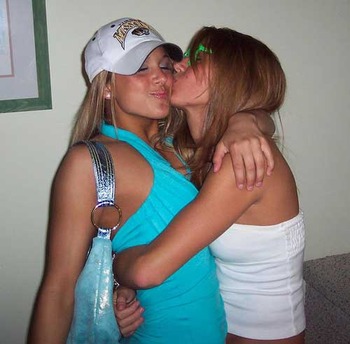 This must have been a really good win for Missouri fans!
No.1 Texas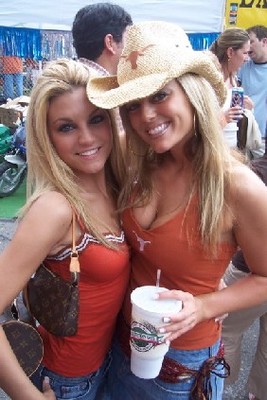 It was really difficult choosing between Missouri and Texas, but as the saying goes: strength in numbers.
Easy on the eyes,beautiful, ya gotta love March Madness, right?
Keep Reading