AC Milan's David Beckham: Leg Injury In Pictures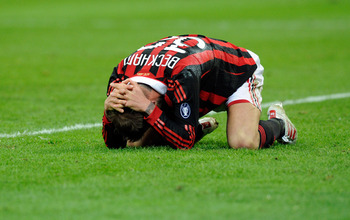 David Beckham is looking in serious doubt to appear at this year's FIFA World Cup.
In the recent Serie A game against Chievo, he pulled up with an injury with no opposing player near him. He injured himself with 30 seconds of the game remaining.
It is now known that it's an achillies injury which is currently plauging David Beckham, and he has flown to Finland to have an operation on it. His surgeon said the operation was "fine."
Ping!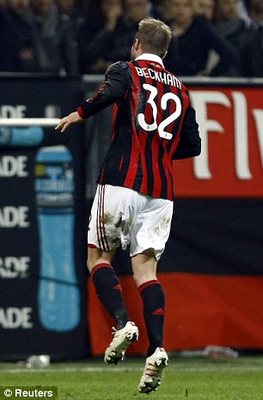 Just as DB is about to pass the ball, his achilles "snaps" and causes him a lot of pain.
Falls over in agony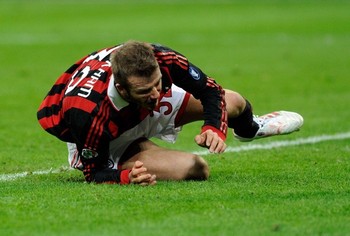 The pain in his leg is too much, so he falls to the ground in pain.
Needing help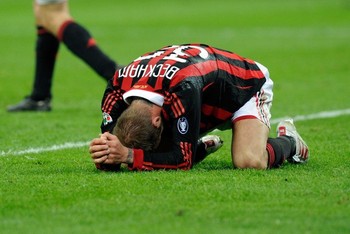 He stays on the floor in pain needing medical assistance.
Hop-a-long Becks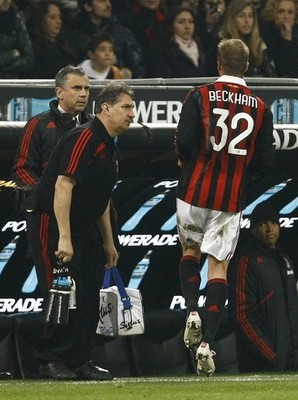 He manages to get to his feet and hop over to the AC Milan bench to end his game.
Whats wrong David?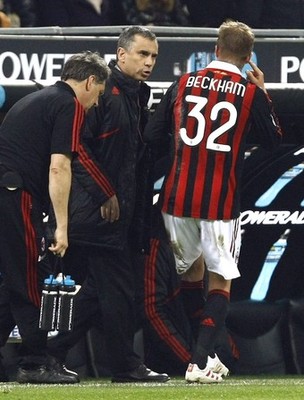 He tells the bench what happened on the pitch and asks for help.
Still in pain
Still in pain, he lies back down again on the edge of the pitch waiting for help.
Ouch!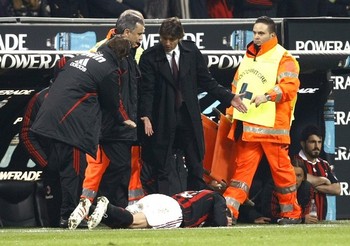 AC Milan medics tend to Beckham's ankle.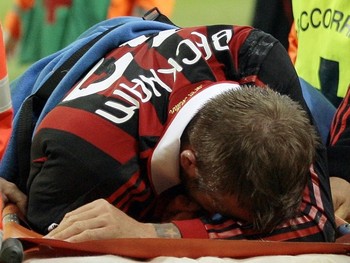 Boo hoo!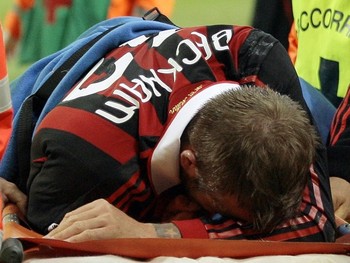 Beckham lies on a stretcher, crying in pain as he realises his chances of appearing in the 2010 FIFA World Cup in South Africa are fading fast.
Comforting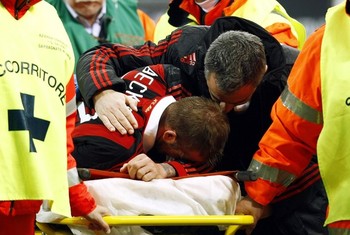 David is assisted by a team staff member as he leaves the pitch still in tears.
Operation goes fine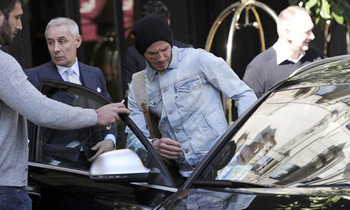 He arrives in Finland to undergo an operation on the injured achillies.
The surgeon said there were no problems with the operation and it was all "fine."
Keep Reading

AC Milan: Like this team?