2010 NCAA Tournament Bracket: Four Dark Horse Picks for the Final Four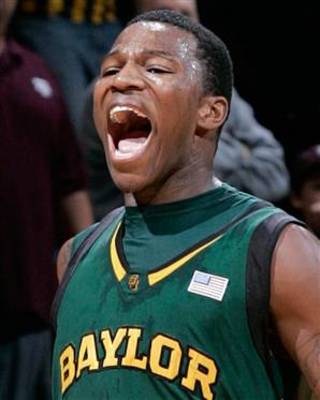 As we all scramble to fill in our brackets, there is one big question that pops into all of our heads.
Who are this year's dark horse candidates to make a run to the Final Four?
It's easy to pick a Final Four full of one and two seeds, but the reality is that it rarely happens, and picking the improbable Final Four participant is often the difference between taking home the prize and ripping your bracket to pieces.
Here is a look at four, one from each region, dark horse candidates for a run to the Final Four.
Maryland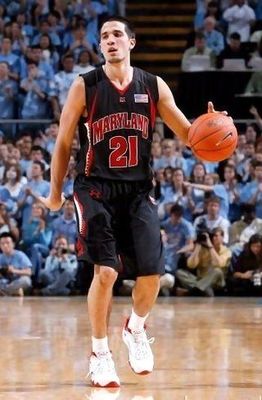 The Terps boast the senior leadership of Greivis Vasquez, Landon Milbourne, and Eric Hayes, their three leading scorers, and have proven that they can play with the best by defeating Duke in their last game before the ACC Tournament. Furthermore, Vasquez is the type of player who can take over not just a single game, but an entire tournament.
The Terps road to the Final Four could be a lot worse. They should easily dispose of Houston and a crumbling Michigan St. squad. That would likely set-up a shown down with top-seeded Kansas. The Terps will enter the game as a huge underdog, but if Vasquez has one of his great games, the Terps could come out on top. If they can get by the Jayhawks, I like their match-up against Ohio St. or Georgetown in the Elite 8.
Pittsburgh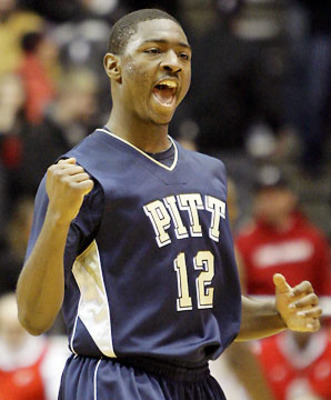 The Panthers have had a much better season than most expected. Led by Ashton Gibbs, the Panthers have overcome the losses of DaJuan Blair and Sam Young to maintain their status as Big East and National contender.
Pitt has to be happy with their draw. Oakland shouldn't put up much resistance in the first round, and they should be able to overcome a strong Xavier team. Then, they likely match-up with Kansas St., surely not one of the tournament's stronger two seeds. A potential clash with mighty Syracuse would likely await in the Great 8. It certainly would be a great game, but Pitt defeated the Orange when they clashed in January.
Baylor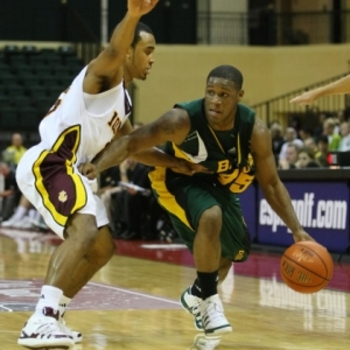 The Baylor Bears men's basketball program has had a shady past, and has long been nothing more than a speed bump to the Big 12 elites. However, in large part due to coach Scott Drew, the Bears have put the past behind them, and have a real shot at reaching Indianapolis. The Bears count on a trio of experienced upperclassmen, LaceDarius Dunn, Tweety Carter, and Ekpe Udoh to lead one of the nation's most underappreciated squads.
The Bears could not have been given a straighter path to the Final Four. Duke is the tournament's weakest one seed, Villanova is lucky to have held onto a two seed after losing five of their last seven, and without Robbie Hummel, Purdue is not an impressive four seed. It all adds up to a run to the Final Four for Coach Drew and the Bears.
Temple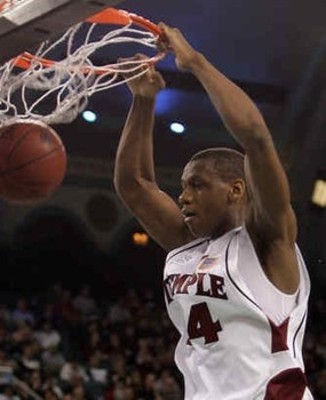 The Owls were grossly under-seeded, with some analysts speculating that they deserved a three seed. Don't think that the mistreatment from the committee won't weigh on the Owls minds as they make their run through the tournament. The Atlantic 10 champs are lead by Lavoy Allen, Ryan Brooks, and Juan Fernandez, three players who would be much more acclaimed if they played in a major conference, but that can play with anyone.
A potential Sweet 16 showdown with Kentucky looms large, and defeating the Wildcats will certainly be a tall task, but the leadership of Brooks and the tenacious play of Allen could be too much for the young Wildcats squad. If the Owls get by Kentucky, a great match-up with West Virginia awaits. If it happens, expect it to be very physical, and don't be surprised if the Owls end up coming out on top.
Keep Reading

Baylor Basketball: Like this team?