NCAA Tournament: Which 1 Seeded Team Could Lose Their First Round Game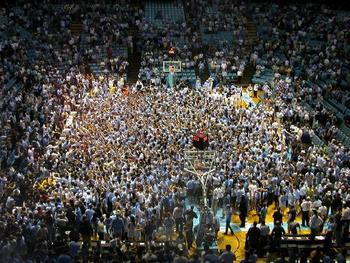 The brackets are set. The four No. 1 seeds have been announced and it looks like once again they will all have great chances of meeting each other in the final four. Right? Not exactly.
People are forgetting that every team this year has a flaw, even the one seeds. Just because these teams were given one seeds it doesn't mean they're guaranteed a spot in any round past the first.
As I look at each bracket, every one seed this year looks safe....except for one.
Click begin to find out the 1 seed that may be the first victim to lose to a 16 seed.
1 Seed Duke vs. 16 seed Winthrop/ Arkansas-Pine Bluff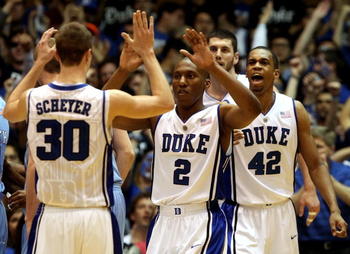 Considering we don't even know who Duke is playing yet, it seems that their chances are pretty slim of being upset.
Not to mention that Duke has the experience necessary to dispose of whoever they play in this first round pretty easily.
So it's not going to be Duke..
1 Seed Kansas vs. 16 Seed Lehigh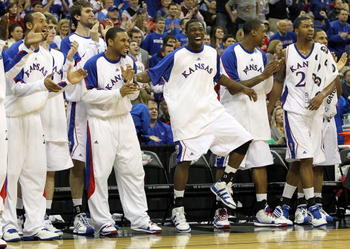 In what will almost be like a home game to these Jayhawks, I don't think Lehigh will have enough talent or fan support to contend with Kansas for even five minutes..
Kansas runs through this game with no problem..
1 Seed Syracuse vs. 16 Seed Vermont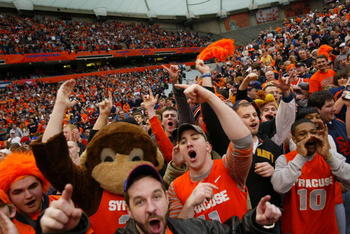 Hmmm... Let's see what favors Syracuse in this one.
They are playing an hour and a half from their campus, they are far superior to Vermont, and they have the fan support to keep them going.
Vermont has no chance.
1 Seed Kentucky vs. 16 Seed ETSU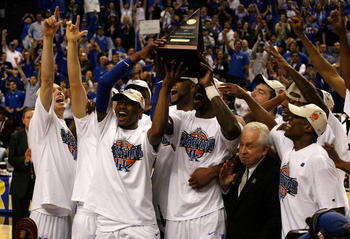 Here we go...
Let's break it down. ETSU has been in this situation last year. They were beating 1 seed Pittsburgh last year with two minutes remaining. They have an entire returning cast. Kentucky is young. Three of their starters have never played an NCAA tournament game in their lives.
This one could be interesting..
Keep Reading

Syracuse Basketball: Like this team?