2010 NCAA Bracket Breakdown: No. 5 vs. No.12 Previews and Predictions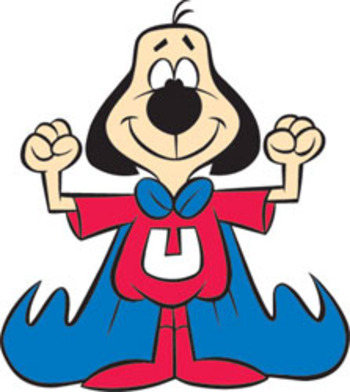 The history of the No. 5 and No. 12 first-round pairings of the NCAA tournament is one of the more interesting phenomenons of March Madness.
Even the lady in your office who never watched a college basketball game knows the odds are good of at least one upset in this seeding occurring as she begins filling out her first-ever bracket.
The 2010 NCAA tournament is no different and I've previewed and predicted the winner of each region in the notorious 5-12, or 12-5, matchup. Let's get to the picks...
(East Region) No. 5 Temple vs No. 12 Cornell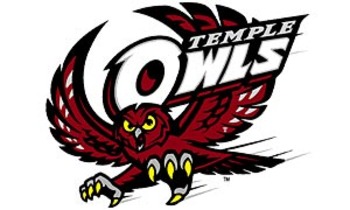 Temple
Winners of 10 in a row heading into the tourney, the Owls might be peaking at the right time. Coach Fran Dunphy is a terrific coach despite his record in the NCAA tournament, mostly as an Ivy league coach.
Temple put the country on notice early in the season after nearly upsetting Georgetown before losing by just one point. In a sneaky-good Atlantic 10 conference, they more than held their own including a victory over 24th ranked Xavier. Even more impressive, Temple upset third-ranked Villanova halfway through the season, led by seven threes, and 33 points by sophomore guard Juan Fernandez.
Led by a lock down defense and sharpshooting guards from Fernandez and Ryan Brooks, Temple is among the toughest defensive teams in the nation.
Luis Guzman provides senior leadership but heading into their conference tournament Ramone Moore has come on of late off the bench.
Lavoy Allen (F – 6'9") is their best defender down low and if foul trouble or injury were to sideline him, the Owls chances for a major run would go too. He averages almost 11 rebounds and 1.5 blocks per game and with his inside presence drives his team's defense.

Cornell
Coach Steve Donahue leads his team into the tournament after winning the Ivy League title.
One thing the Big Red won't be lacking as they look to make a run is experience. Four of their starting five and their first options off the bench are seniors. Steve Donahue's go-to player is forward Ryan Wittman (17.5 ppg) and his strategy usually revolves around responsible guard play, nice three-point shooting, and outstanding free throw percentages. Louis Dale is the floor general and starting center Jeff Foote (7'0", 270 lbs.) gives them a size advantage down low.
They proved their moxie and ability to hang with anybody in the country when firing on all cylinders. Just ask the No. 1 seed in the entire pool, as they only lost by two possessions to the Kansas Jayhawks earlier in the year.
The winner is…..
If Wittman and Co. catch fire from beyond the arc, the Owls could be in for an unpleasant Friday afternoon. However, Temple's perimeter defense can neutralize their outside threat. What could overcome smothering defense is if the refs are calling a tight game and Allen or the Owls guards are in foul trouble early.
Despite one ESPN media pundit, Jay Bilas, predicting an elite eight for Cornell, Temple's athleticism and quickness will be too much for Cornell.
(Midwest Region) No. 5 Michigan State vs. No.12 New Mexico State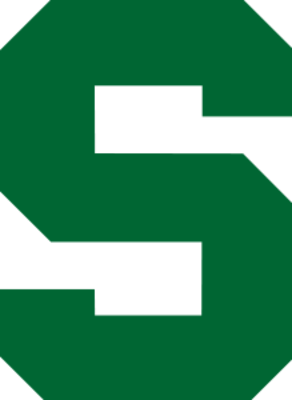 Michigan State
The Spartans were a top three team by every major publication heading into the season. Injuries to Kalin Lucas and Delvon Roe dampened fans' expectations, but one person who can never be counted out in March is Tom Izzo.
Michigan State's best player is 6'7" sophomore forward, Draymond Green. He's also one of their emotional leaders on a team that's mystified Izzo and his staff all year for a lack of leadership. Even though MSU has better talent or athletes than even the No. 1 seeds, their chemistry is lackluster.
While Izzo is lying awake at night trying to figure out how to motivate guys like Durrell Summers and Chris Allen to play to their capability, the lack of a dominating presence in the paint may allow the Spartans to make some noise (perhaps to the Sweet 16) but it won't let them go further.
Good news for fans is the signing of five-star big man Adrien Payne from Ohio should help solidify the frontcourt.
New Mexico State
Marvin Menzies did an admirable job this year leading the Aggies this season.
As the WAC conference tourney winner, coach Menzie will be making his first NCAA tournament coaching appearance and he will be going up against one of the best in Izzo.
Their fortunes in this game and the entire tournament rest with 6'5" guard Jahmar Young. He's capable of putting up some gaudy numbers. In fact, New Mexico State can light up the scoreboard at times, but they're about to hit a brick wall playing against a traditionally tough, physical Big Ten team, the likes of which they haven't faced during the season.
While Michigan State is technically a running team because of the quickness and athleticism of their guards and forwards, the Aggies preference to play that type of up-tempo game could indicate Michigan State dictating the flow with a physical, attack-the-glass, grind it out game.
The Winner is…..
History says we can count on at least one 12 seed pulling off the upset, but it won't be in this game. Izzo will have his team focused and hungry once again for a tourney run. Too much experience and physicality sets up the Spartans for a showdown against Maryland for a Sweet 16 appearance.
(South Region) No.5 Texas A&M vs. No.12 Utah State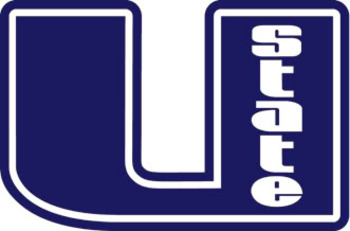 Texas A&M
The Aggies are capable of ruining the dreams of about 60 other teams throughout the four regions even without Derrick Roland. With their second leading scorer done for the year following a terrible leg injury, David Sloan has carried this team to the tournament.
Sloan is the best player for Coach Mark Turgeon, and his guards are the strength of the team. B.J. Holmes is the first option off the bench and makes his living on the perimeter knocking down threes from anywhere on the court.
Bryan Davis gives them some muscle in the paint and is their best defender grabbing about eight rebounds and blocking almost two shots per game.
Working in the Aggies favor is the preparation they'll have thanks to the extremely difficult schedule, including 10 games against top 25 teams during the regular season, and once again against Kansas in the Big 12 tournament.
If the game becomes a free throw shooting contest, Texas A&M would be at a disadvantage.
Utah State
This Aggies team is a big time sleeper in the tourney because of their ability to drain threes and display responsible guard play.
Even though the battle-tested Texas A&M team is tough, I don't think they've faced a team that will launch three-pointers without hesitation and can close a team out with fantastic free throw shooting, like Utah State.
What I like most about coach Stew Morril's team is the balance of scoring he gets from his top seven.
The Winner is……
The Aggies. It's my free "triple-double, winner-winner chicken-dinner, slam-dunk, bet the farm" L-O-C-K. Better yet, I guarantee it 100 percent!
Wow, what are the chances of almost 50 percent of the teams in the 5-12 matchups with the same team name?
Not only that, but the South region will feature the Aggies versus Aggies.
Actually, I think it will be the Utah State Aggies pulling off the upset and continuing the trend and mystique of the 12-5 matchup. Both of their marksmen from three-point range, Brian Green and Jared Quayle, and even Pooh Williams, catch fire and shock their opponent early Friday evening.
(West Region) No.5 Butler vs. No.12 UTEP
Butler
The Bulldogs played a tough schedule during the first two months of the season against non-conference opponents. Four of those games were against top 25 teams, and despite going 1-3 in those games, they lost by an average of about five points per game.
Butler, winners of 20 straight games, is well-coached and scrappy enough to keep their composure in the final minutes of a tight game. The Horizon League tournament champions are led by the spectacular play of sophomore sensation, Gordon Hayward. He can hurt teams in so many different ways it's hard to game plan solely on locking him down.
Despite their young age, many of their underclassmen including both a starting backcourt of two sophomores, have quite a bit of experience already.
Last year's Horizon Player of the Year, Matt Howard, has struggled this year but has showed signs of emerging from his funk just in time.
Despite the size disadvantage they will have against UTEP, Howard and his teammates need to aggressively rebound to negate it.
UTEP
The Miners have a pair of terrific backcourt-frontcourt juniors in Randy Culpepper and Derrick Caracter.
There isn't any particular aspect of Tony Barbee's team that really stands out. If Butler struggles from the perimeter, I have no doubt UTEP pulls off the upset.
With a 26-6 record and an at-large Conference USA selection, the Miners have lots of size at their disposal, including a starting frontcourt of the 6'9" Caracter, 6'11" Arnett Moultrie, and 6'8" forward Jeremy Williams. One of their first options off the bench is another 6'11" option in Claude Britten.
Their best bet is to slow the game down, crash the boards, and avoid any temptations to get into a track meet with Butler. Culpepper is the engine that drives this team and if Butler shuts him down, the Miners don't stand much of a chance.
The Winner is…..
A red-hot Butler team proves to be too much for UTEP still stunned from their loss to Houston in the Conference USA tourney.
Keep Reading