Final Forty: The 40 Hottest Alumni of Schools in the NCAA Tournament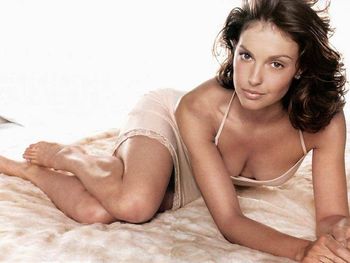 It's the most wonderful time of the year. March Madness is upon us and we finally have the field of 65 set. Fans across the country will be cheering on their teams, many of them actual alumni from the schools.
With super fan Ashley Judd showing up all over the place to watch the Wildcats, I wanted to know what other sexy fans out there were rooting on their schools.
So here are my Final Forty: The 40 Hottest Alumni Of March Madness.
No. 40: Charissa Thompson (UC Santa Barbara)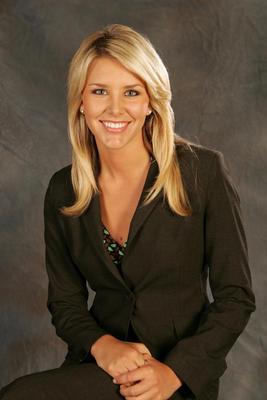 This isn't the first time Charissa has showed up in one of my slideshows. She's also one of the finest baseball reporters out there. Maybe she'll make the turn to basketball some day.
No. 39: Deborah Shelton (Old Dominion)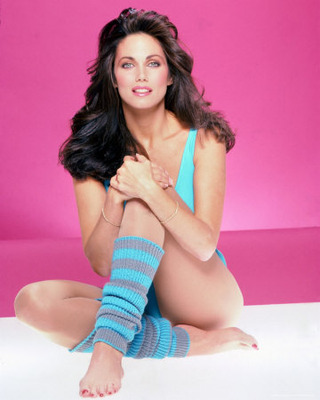 A former Miss USA and Dallas actress, Deborah Shelton at one time made leg warmers look sexy, which is pretty tough to pull off. She may be a little old, but then again, so is Dominion.
No. 38: Sheryl Crow (Missouri)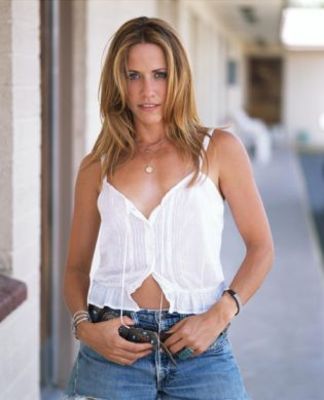 Missouri may have their 40 minutes of hell, but really all Sheryl Crow wants to do is Have A Little Fun.
No. 37: Deana Carter (Tennessee)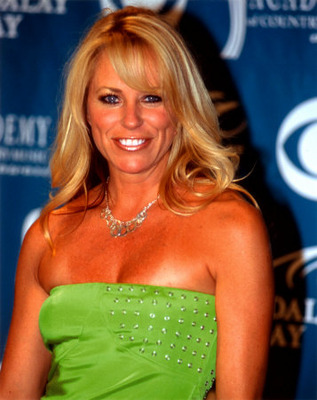 It's fitting that the hottest alum from Tennessee is a country singer, but then again, it's also fitting that she looks pretty orange.
No. 36: Cheryl Hines (West Virginia)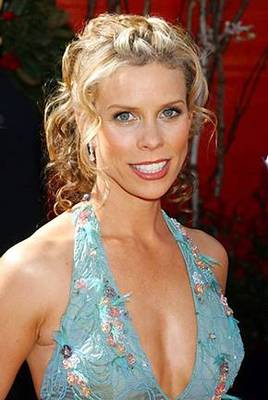 I'd say she looks pretty, pretty, pretty, pretty good.
No. 35: Hannah Storm (Notre Dame)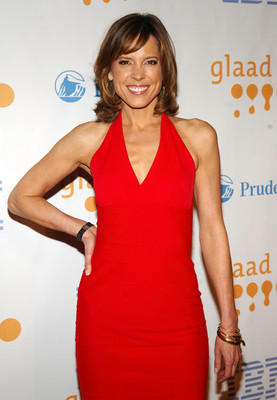 Yeah, she's hot, but honestly I think she dresses just a little bit too sexy.
Oh, who am I kidding, sex it up, Hannah.
No. 34: Melina Kanakaredes (Ohio State)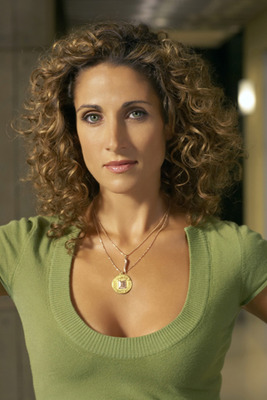 After this season, Ohio State may try to get this CSI: New York actress to find Evan Turner when he goes missing next season. Spoiler Alert: he's in the NBA. Hope they can take advantage of him and win a title this year.
No. 33: Elizabeth Reaser (Oakland)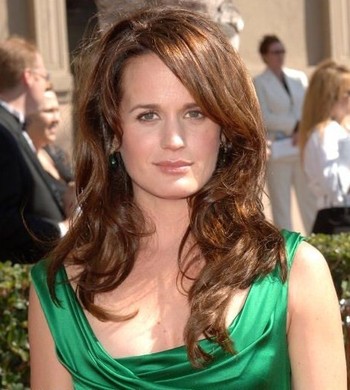 Reaser has appeared in Grey's Anatomy, Twilight, and a bunch of other stuff that perfectly explains why I've never seen her before. But I'm assuming around Oakland University, she's pretty much a legend.
No. 32: Nancy O'Dell (Clemson)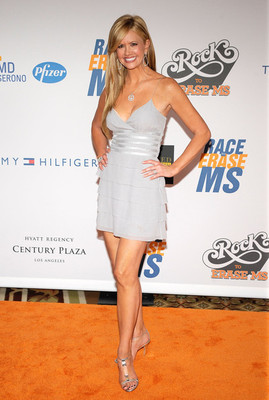 Nancy may be 44, but most of the parts on her body are even younger than the players on Clemson's basketball team.
No. 31: Andie McDowell (Winthrop)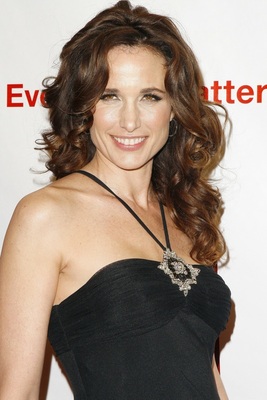 You may know Andie McDowell from her hit basketball movie sex, lies, and gametape.
No. 30: Norah Jones (North Texas)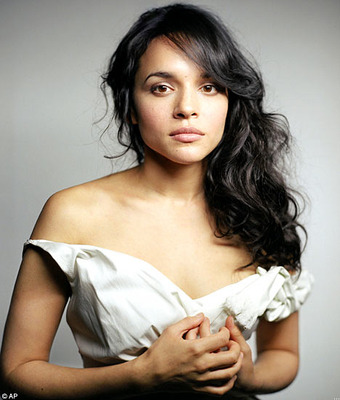 As a 15 seed, North Texas probably "Don't Know Why" they got such terrible luck, but I'm sure they'll give it their best shot against Kansas State.
No. 29: Suzanne Sena (Michigan State)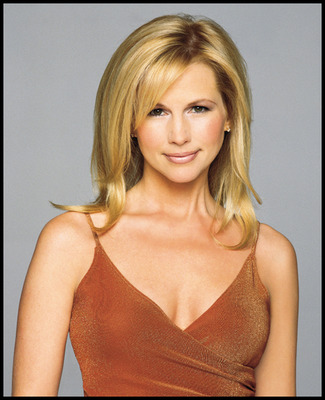 Now this is a woman. This is a Michigan State grad. THIS IS A SPARTAN!
No. 28: Lindsay Hartley (UNLV)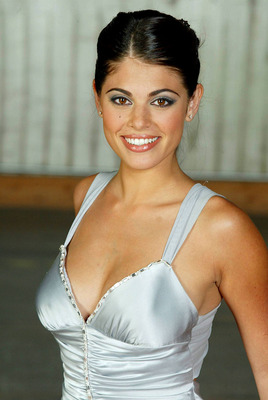 A singer and an actress on the show Passions, Hartley is one Runnin' Rebel that I might actually try running after.
No. 27: Piper Perabo (Ohio)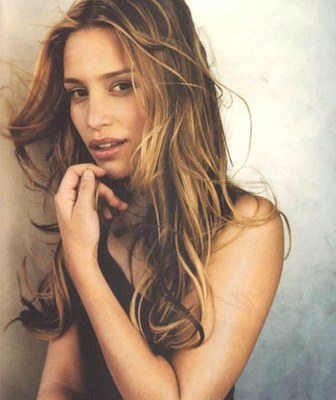 Ohio would probably have a much better shot at beating Georgetown if Piper Perabo got up and danced on the scorers table like she did in Coyote Ugly.
I'm not sure why they'd have a better shot at winning, but they would definitely have a better shot of me watching the game at least.
No. 26: Tamara Braun (Wisconsin)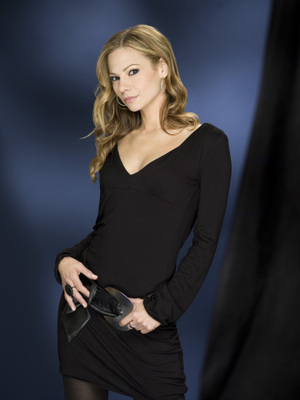 A soap actress, Tamara doesn't really like it when guys bother her at bars, but as a Wisconsin grad, she's okay with being Badgered.
No. 25: Amerie (Georgetown)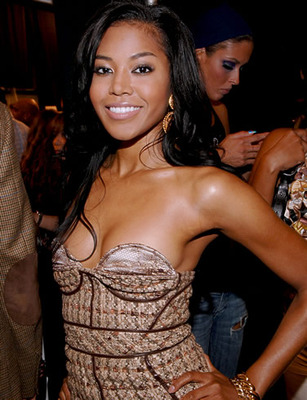 Unlike Amerie, most of the stars of March Madness (John Wall, Evan Turner, or even Georgetown's Greg Monroe) haven't yet earned one-word names. Give them time.
No. 24: Elizabeth Hendrickson (Syracuse)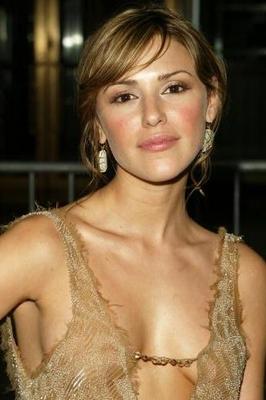 Hendrickson got her big break on All My Children, but became a soap icon when she started playing her evil twin as well. Real groundbreaking stuff, kind of like Syracuse's zone.
No. 23: Ellary Porterfield (Duke)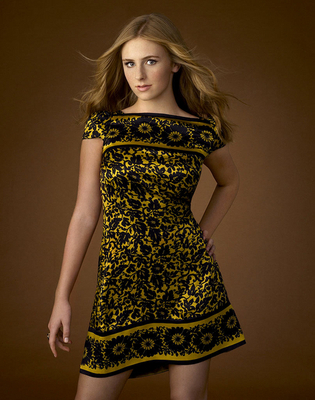 Most famous for appearing in Hidden Palms on CW, Ellary is not technically an alumni because she's still taking classes at Duke.
Give me a break, it's kind of tough to find a hot girl at Duke.
No. 22: Amy Colley (East Tennessee State)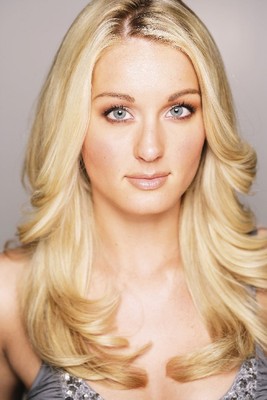 A former Miss USA contestant, Amy had 50-1 odds to win. ETSU would probably kill to have those kind of odds to even win one game.
No. 21: Chrishell Stause (Murray State)
Chrishell is actually the second hottest alumni from Murray State, but the first declined to have her picture included. Lucky for me, Stause is a soap opera actress, so she's up for any publicity at all.
No. 20: Rachel Kimsey (BYU)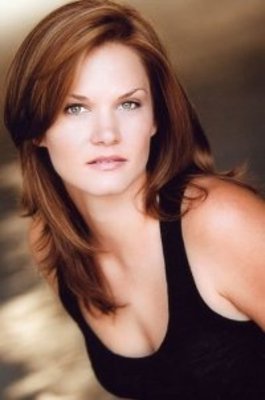 Kimsey has had a bunch of bit parts on TV shows and movies, but nothing big yet. You could kind of say the same thing about BYU in the tournament. Maybe 2010 will be the year for both of them.
No. 19: Brooke Daniels (Sam Houston State)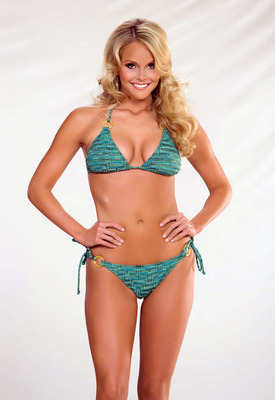 Miss Texas 2009, Brooke Daniels placed sixth in the Miss USA pageant. She also majored in communication at Sam Houston, which probably gives her a lot in common with many of the players.
No. 18: Jennifer Vasquez (Baylor)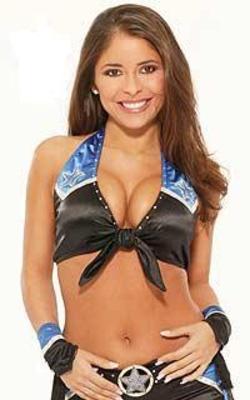 Jennifer was a cheerleader and a Big Brother contestant, but as far as we know, she's never sucker-punched another woman in the face. Not that I wouldn't like to see that...
No. 17: Keylee Sanders (Kansas State)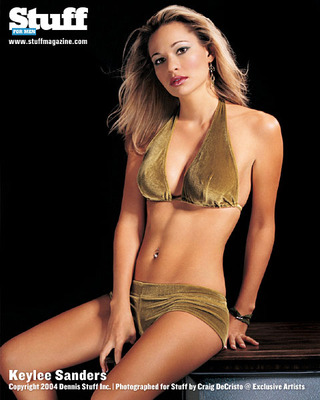 A former Miss USA title holder, I'd like to get her alone for a few rounds in the Octagon of Doom.
No. 16: Victoria Zdrok (Villanova)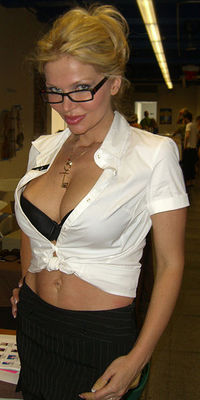 Apparently Victoria is a model. Judging by the picture I just assumed she was a professional sexy librarian.
No. 15: Summer Rayne Oakes (Cornell)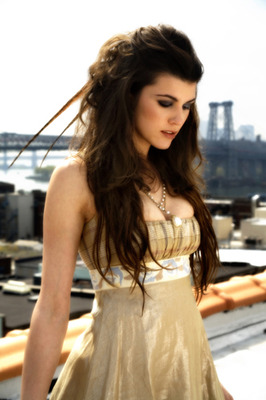 Because of her close ties to the environment, Summer is often referred to as the "eco-model." Just her name is enough to let me know she's a hippie. Seriously, though, Summer Rayne Oakes? That's Corny, even from a Cornell grad.
No. 14: Mary Beth Decker (Texas A&M)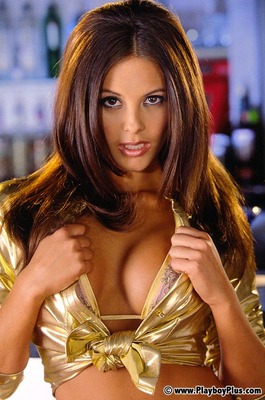 I don't exactly know what an Aggie is, but I would venture a guess that she's the hottest Aggie I've ever seen.
No. 13: Svetlana Shusterman (Temple)
She may have gone to Temple, but as a Real World cast member, I kind of doubt that Svetlana here treated her body like one.
No. 12: Tiffany Taylor (Maryland)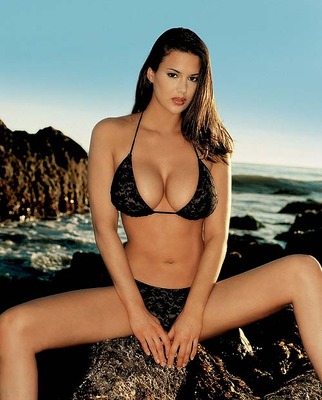 This titillating Terrapin is a professional nude model, so I guess she's really going out of her comfort zone wearing a bikini here. She's as hot as Greivis Vasquez is greasy.
No. 11: Ana Faris (Washington)
Ana Faris got her big break with the Scary Movie franchise, but let me tell you, there was nothing scarier than actually watching Pac-10 basketball this year.
No. 10: Jessica Trisko (Texas)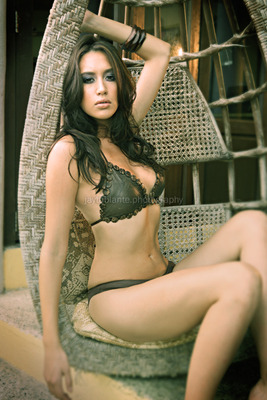 Miss Earth 2007, Trisko narrowly missed out on a Miss Universe title to Miss Moon. To be fair, Miss Moon was pretty freaking hot.
No. 9: K.D. Aubert (San Diego State)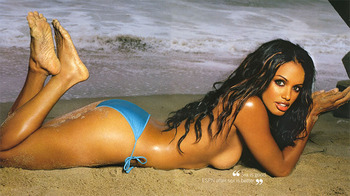 An actress and a model, nothing quite impressed me as much as the fact that Aubert was one of the Fantanas! Now that's a job.
Bonus points for the quote under her body.
No. 8: Sanaa Lathan (Cal)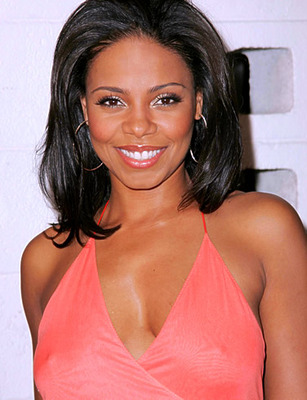 Lathan is no stranger to basketball, after all, she starred in Love & Basketball. It's probably a good thing that it was love and basketball instead of or basketball. I'm not sure I could have chosen love.
No. 7: Beth Stern (Pittsburgh)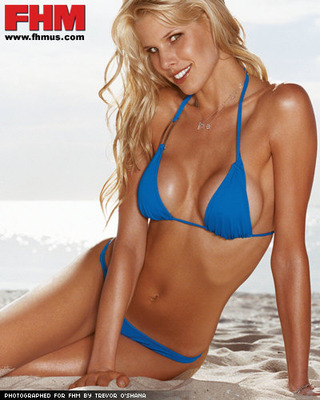 Mrs. Howard Stern is a Panther at heart, but at 37, she's probably closer to a cougar.
No. 6: Samantha Ryan (Kansas)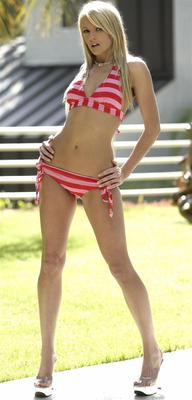 Kansas had pretty good luck when they invited Ryan to a game, so I'm thinking maybe they should do that for the rest of the NCAA Tournament. Maybe courtside. And I bet they'd have really good luck if she wore this same bikini.
No. 5: Jenn Sterger (Florida State)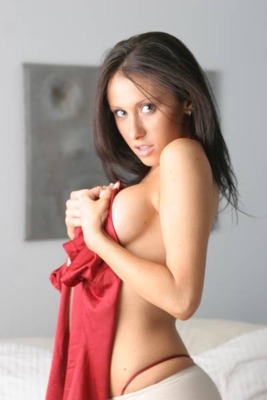 It's tough to find the hottest woman from Florida State, because there's been so many incredible women who attended there, but you have to go with Sterger. Her and that cowboy hat put Florida State on my radar for good.
No. 4: Molly Sims (Vanderbilt)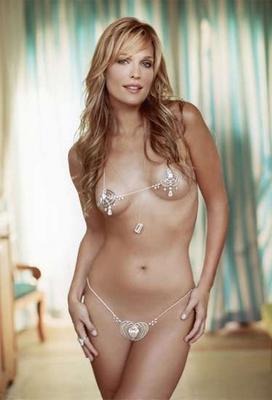 If Vandy was half as good as Molly Sims is hot, they would be the favorites to win it all. Unfortunately, they're probably only 1/15th as good as she is hot.
No. 3: Erin Andrews (Florida)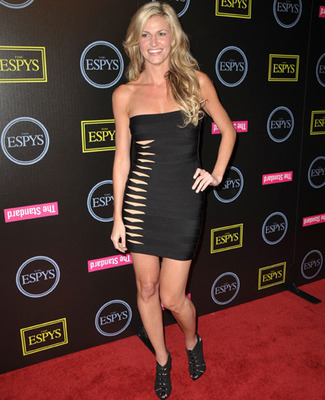 In two fairly unlikely events, the Gators and Erin Andrews will both be dancing this month. I'd much rather watch Erin.
No. 2: The Dahm Triplets (Minnesota)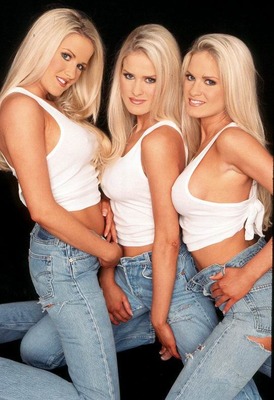 Minnesota may have been a bubble team, but the Dahm Triplets were about as close to a lock for this list as humanly possible.
No. 1: Ashley Judd (Kentucky)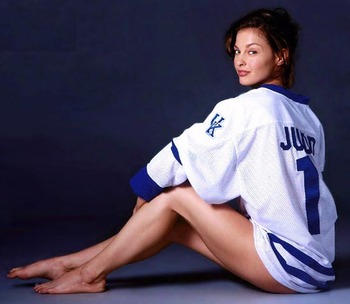 It's fitting that the greatest college basketball fan comes from the greatest fan base in college basketball. You may have seen her at all three games of the SEC tournament, doing the John Wall dance or giving DeMarcus Cousins a great big hug after a game.
Sure, there might be hotter women here, but you will not find a hotter fan out there, which is why even at the age of 41, Ashley is still the hottest alumni to me.
Keep Reading