Five Underdogs Who Could Make the Elite Eight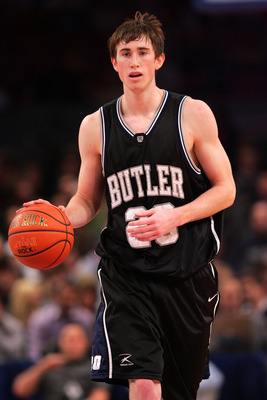 Every year, a mid-major team like Davidson or George Mason sneaks up on everyone and makes a run in the Tournament behind some good outside shooters or an experienced crew of seniors. Other teams in this list are major conference teams that have begun to play well behind some established performers.
5. Northern Iowa Panthers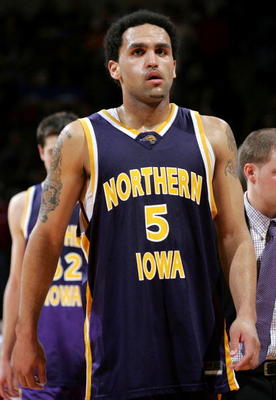 Northern Iowa has dominated the Missouri Valley Conference this year going 15-3 in a decent mid-major league and has beaten Tourney-bound Old Dominion and Siena. Beefy post players Jordan Egelseder and Adam Koch are ready to take a beating from Kansas, and their ability to command attention in the paint could be a hiccup in the Jayhawks' road to glory.
4. Temple Owls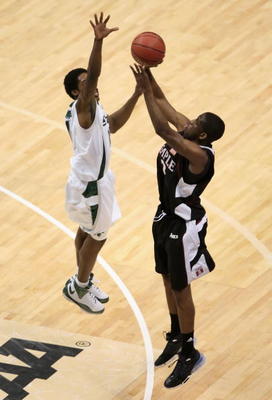 Led by holdovers from last year's NCAA tournament team, the Owls won a very tough Atlantic 10. They boast wins against powers such as Siena, Villanova, Xavier, and Richmond and a near-miss against Georgetown where Greg Monroe hit a buzzer-beater in a tough defensive battle.
They play Washington, champion of the weak Pac 10, and an experienced but fading Wisconsin squad (lost in Big 10 tournament to Illinois). Kentucky, talent wise, will be a challenge, but the Owls have more tournament experience led by double double machine Lavoy Allen and sharpshooters Ryan Brooks and Juan Fernandez
3. Tennessee Volunteers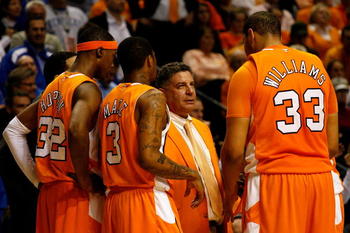 The Vols are coming off a disappointing blowout loss to a very talented Kentucky team, but they have shone flashes of greatness this year and could surprise a fatigued Georgetown team. In wins against No. 1 seeds Kentucky and Kansas, Tennessee has used outside shooting and the inside presence of Wayne Chism to spring both upsets. Led by seasoned tournament veteran, the experienced but inconsistent Vols could make a nice March run.
2. Notre Dame Fighting Irish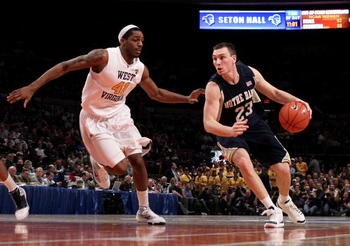 Earlier this season, Notre Dame played at a frenetic pace but lost to lightweights like Northwestern and Loyola. However, after Luke Harangody's injury, Notre Dame rallied around its upperclassmen Tory Jackson and Ben Hansbrough to win six out of seven games, losing to eventual Big East champ W. Virginia in the semis on a questionable call. Their precise but slow offense will frustrate teams like ODU and Baylor early, but I think the less than athletic Irish will have problems with experienced back courts at Duke and Villanova.
1. Butler Bulldogs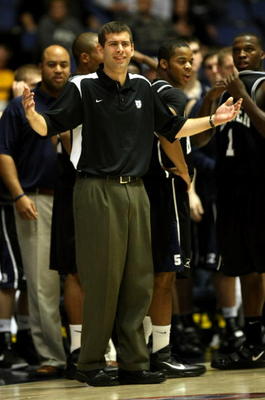 Going into the NCAAs, the Butler Bulldogs having the longest winning streak in the nation (20) and blitzed through the Horizon league. They didn't just feast on cupcakes, boasting wins against Siena, Xavier, and No. 2 seed Ohio State. Butler's biggest strength is balanced scoring; they have four double digit scorers. Playing in a weak draw against a fading Syracuse sqad (two game losing streak), Butler is my dark horse pick to make the Elite Eight and maybe even the Final Four.
Keep Reading