2010 Boston Breakers Team is Beginning to Take Shape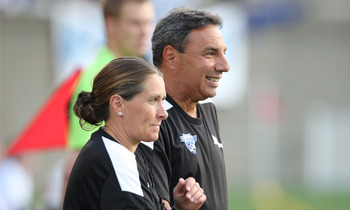 The Boston Breakers finished their maiden season in Women's Professional Soccer with a less than expected record of seven wins, nine losses and four ties.
Coach Tony DiCicco's team found themselves in the thick of the playoff hunt after seventeen games with a record of 7-6-4 before dropping their final three matches of the season.
Their less than stellar play during the home stretch of the campaign left them on the outside looking in, with their noses pressed against the playoff window as they watched their counterparts from New Jersey, Los Angeles, Washington and St Louis to battle for the first WPS crown.
As coach DiCicco, builds his roster for the 2010 WPS Season he has kept several key pieces from last years' team, while adding as many as a dozen new faces via trade, free agency and the college and dispersal draft, with hopes to put his team from Beantown to the top of the WPS standings.
Here's how the Breakers look today with just over four weeks remaining until their opening match versus the Washington Freedom on Saturday night April 10th.
Familiar Faces from the 2009 Season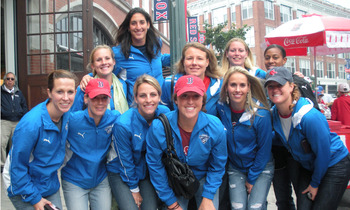 There are only eight players from last year's squad vying for one of the spots on the 2010 roster. Whether via trade, free agency or the need to make changes to their roster, the 2010 squad will mix some returning veterans sprinkled with many new faces.
There are numerous departures from last years' team including Heather Mitts and Amy Rodriguez, Kelly Schmedes, Angela Hucles, Candace Chapman and Stacy Bishop, but a handful of veterans remain and will play key roles in the 2010 club.
DiCicco's final roster will be comprised of 18 players, with another four players on the developmental squad.
Kelly Smith-Forward/Midfield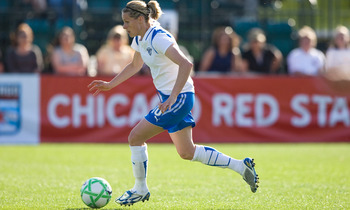 Kelly Smith returns as a big key to the Breakers offense and is hoping to pick up where she left off last season but with some new offensive weapons around her.
Smith led the team in scoring with six goals and two assists, despite only appearing in 15 of the teams 20 games.
She was tied for fifth in the league in goals scored and recorded one game winner.
Smith suffered a knee injury on May 29th and battled the injury through the rest of the season. She was named to the league all-star team but did not play as she was committed to European Cup play for her native country of England.
Smith was a nominee for 2009 FIFA Women's Player of the Year.
Kristine Lilly-Forward/Midfielder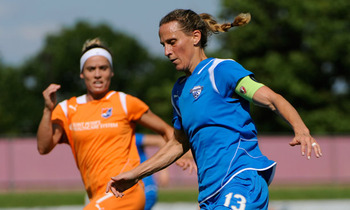 At age 38 as the season begins, Kristine Lilly enters her seventeenth season as a professional. She combined with Kelly Smith to score nine of the team's eighteen goals.
With the additions of Lauren Cheney, Laura Del Rio, Sarah Walsh, Leslie Osborne and Tiffany Weimer the Breakers should have a much improved and potent offensive attack.
Lilly, the most capped player in the world, was the only player to appear in all twenty of the Breakers games last season and led the team in minutes played with 1800. Lilly scored three goals and assisted on three others.
She was tied for fourteenth in the league in goals and earned a spot on the 2009 WPS All-star team.
Fabiana-Forward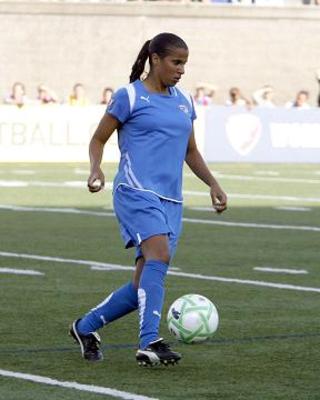 After spending the early part of last season rehabbing from an ACL injury, Fabiana only appeared in seven games for the Breakers.
She averaged nearly 77 minutes per game over that stretch and will be relied on this season to add some spark up front for the team.
The 20-year-old forward from Brazil scored six goals for the Corinthian FC in 2008 prior to her injury and won a silver medal with Brazil in the 2008 Olympics in Beijing.
Maggie Tomecka-Midfielder
After starting the 2009 season on the team's developmental squad, Maggie Tomecka graduated to the big team and appeared in eleven games.
The locally grown Tomecka, grew up in Shrewsbury, MA but was actually born in Gliwice Poland. Tomecka was team captain of the 2003 UNC Tar Heels team that had the best record in collegiate history at 27-0-0.
Tomecka started six of the 11 games she appeared in last season.
Amy LePeilbet-Defense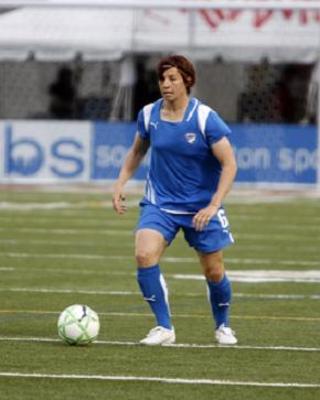 As mentioned, the MedImmune Defender of the Year and 2009 WPS All-star anchored a defense that gave up only 1.0 goals per game and a league low 4.45 shots per game.
LePeilbet was the fourth pick in the WPS General Draft and was the key piece that showed Coach DiCicco's commitment to a strong defense.
With the addition of the previously mentioned defenders, as well as, first round selection in the 2010 college draft, goalkeeper Alyssa Naeher, the Breakers promise to be just as tough at the defensive end of the pitch.
Alex Scott-Defense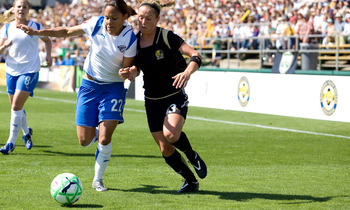 Alex Scott has become one of the Breakers fan favorites combining her gritty play with her open and enjoyable sense of humor.
Scott appeared in seventeen of the teams twenty matches while recording one goal and one assist.
She was named to the WPS All-star team but was unable to play due to commitments in the 2009 European Championships. Playing along side MedImmune defensive player of the year, Amy Lepeilbet, Scott anchored one of the leagues stingiest defenses.
The defense has been bolstered by the additions of Stephanie Cox via the Los Angeles Sol dispersal draft and Jordan Angeli via the college draft and promises to be as tight as it was in 2009.
Kasey Moore-Defense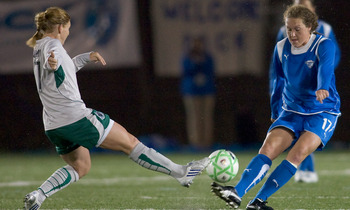 Kasey Moore was the fifteenth pick in the 2009 draft out of the University of Texas. She appeared in thirteen games last season, starting in seven.
Moore played for the U23 National team in 2008 and 2009 and is expected to see time on defense with the Breakers again this season.

Allison Lipsher-Goalkeeper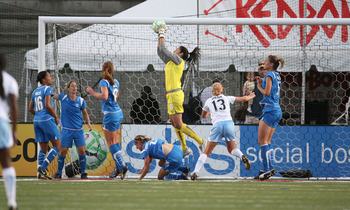 The pride of Honolulu, Allison Lipsher split the net-minding duties last season with Kristin Luckenbill and played on 11 of the team's 20 matches.
She surrendered only six goals in her 11 contests good for a .58 GAA. Her five shutouts was good enough for fourth in the league.
New Faces Hoping to Make the 2010 Squad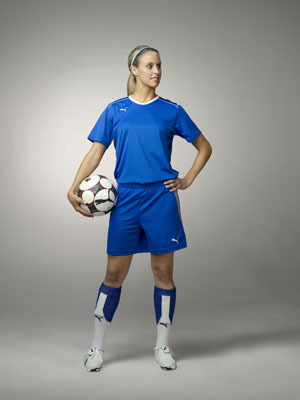 The Breakers have added free agents Leslie Osborne and Tiffany Weimer, Sarah Walsh and International signing Laura Del Rio to the mix. Each are sure to give the 2010 Breakers a more aggressive look on both ends of the field.
Also rookies trying to make the squad include first round picks Lauren Cheney and Alyssa Naeher and later round picks including Jordan Angeli, Gina DiMartino and Katherine Reynolds.
From top to bottom there are talented players fighting for Opening Day roster spots.
Tiffany Weimer-Forward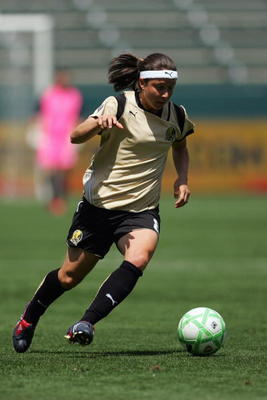 Weimer has long been a DicCicco favorite and after signing a free agent contract in October will get a chance to suit up for Coach Tony in the WPS.
Weimer appeared in 15 games for the FC Gold Pride last season, starting ten. She scored one goal and added three assists for an offensively challenged Gold Pride team.
Weimer should add some punch up front to go along with Lilly, Smith and Cheney.
Lauren Cheney-Forward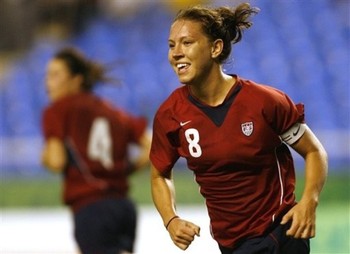 The number two pick in the collegiate draft has star written all over her. If her performance in the recent Algarve Cup tournament is indicative of what she will bring to the Breakers, then she will play a key role in DiCicco's offense.
Cheney scored four of the Cup teams' nine goals enroute to a 4-0 record and their seventh straight Algarve Cup.
Following the event Cheney said, "This tournament really helped my confidence. We got to play three great matches even before the final and then we got to play Germany in the championship, so what more could you ask for? Abby (Wambach) and I played well together and it was just a good tournament overall."
Laura del Rio-Forward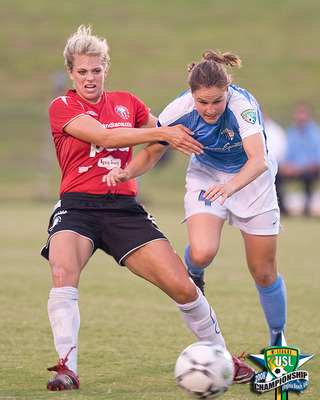 The 28-year-old forward from Madrid Spain was signed as an International player after her negotiating rights were acquired from the Los Angeles Sol for a third round draft pick in the 2010 WPS Draft.
Del Rio has 39 caps with the Spanish's Women's National Team, while recording 40 goals. She recorded 25 caps and 45 goals with Spain's U-19 Women's National Team and will certainly be a strong offensive contributor in her first WPS season.
Sarah Walsh-Forward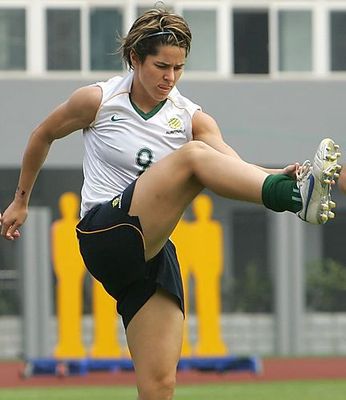 Sarah Walsh is an International player from Australia who signed as a free agent after playing last season for the Sky Blue FC and the Saint Louis Athletica. She was drafted with the seventh pick in the 2009 International draft and appeared in five games scoring a goal and an assist.
She was traded to the Athletica on June 16th and played in eleven games with one goal and two assists for Saint Louis.
Cynthia Morote-Ariza-Forward
Morote-Ariza was a fifth round pick in the collegiate draft out of Loyola and is considered by many as a "Diamond in the Rough".
The native of Chicago holds dual citizenship in Peru and Columbia as her father is from Peru and her mother from Columbia.
A member of the Peruvian national team, Morote-Ariza holds six school records at Loyola-Chicago including career goals (45), career assists (37), career points (127), single-season goals (18), single-season assists (19), and single-season points (55).
Gina DiMartino-Forward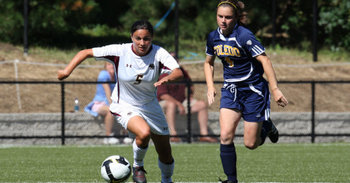 DiMartino is a local favorite having played four years across town at Boston College. Her older sister, Tina, played last season for FC Gold and is vying for a spot with Saint Louis.
The younger Dimartino was a MAC Hermann Trophy Finalist in 2009 and a member of the US Women's U-23 team. DiMartino played in 84 games during her career at BC and is currently the seventh all-time leading scorer in school history.
Taryn Hemmings-Forward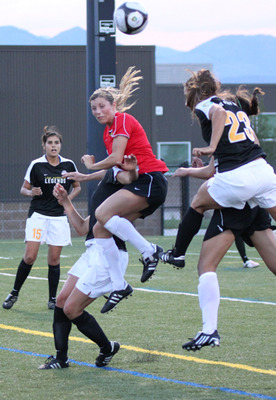 Hemmings was selected with the final pick (Number 65 overall) in the seventh round of the WPS College Draft after starring in her college career at the University of Denver.
She was named the Sunbelt Player of the Year in 2008 and the Conference Comeback player of the Year in 2006 and 2008. Hemmings ended her career as Denver's second all-time career scoring leader with 112 points on 42 goals and 28 assists and was tied for first in career goals.
Claire Zimmeck-Forward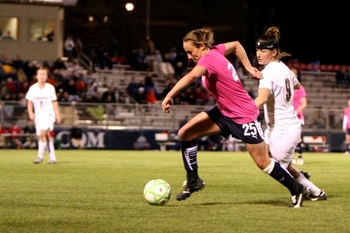 Zimmeck was a William and Mary grad who was drafted in the 2009 WPS College Draft by the Washington Freedom.
Three-time All-American signed with the Freedom last season and was part of the team's pre-season roster.
She finished her career at William and Mary as the program's third-most prolific goal scorer with 57 tallies and a school-record 25 game-winning goals.
Leslie Osborne-Midfielder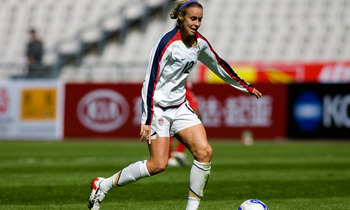 Osborne was signed as a free agent from the FC Gold Pride after appearing in 19 of the teams' 20 games and amassing a team leading 1622 minutes.
She missed the Olympic Games in Beijing in 2008 after she tore her ACL and took nearly a year to rehab the knee injury, causing her to miss several national team games and lose her regular starting position on the national team.
She is also one of several graduates of the Santa Clara Broncos vying for spots on the Breakers team. Other Broncos include rookie candidates Jordan Angeli and Katherine Reynolds.
Liz Bogus-Midfielder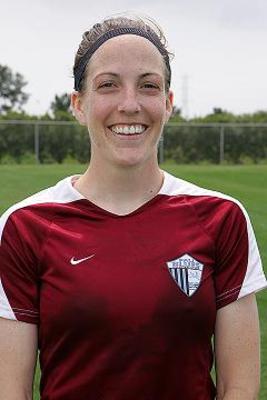 Bogus is vying for a spot on the Breakers squad after appearing in seven games last season for the now-disbanded Los Angeles Sol.
Bogus scored 31 goals and added 18 assists in her college career at Arizona State University.
Stephanie Cox-Defense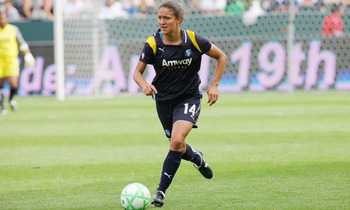 Cox is expected to add depth to the Breakers defense after being selected with the fifth overall pick in the Los Angeles Sol dispersal draft. Cox started all 20 games she played in for the Sol last year amassing 1807 for the WPS Regular season champs.
The Sol led the league in Goals Against Average last season averaging only .5 goals per game against. Playing along side Amy LePeilbet, this season will make the Breakers defense very tough to score against.
Jordan Angeli-Defense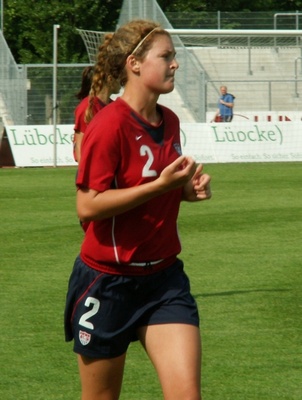 One of three grads from Santa Clara, Angeli was selected in the second round with the sixteenth overall pick in the 2010 College draft.
She's a member of the U.S. U-23 National Team and was a member of the 2006 U-20 U.S. National Team. Angeli started every game for the Broncos of Santa Clara last season, led the team in goals and was named the Conference Defensive Player of the Year.
Katherine Reynolds-Defense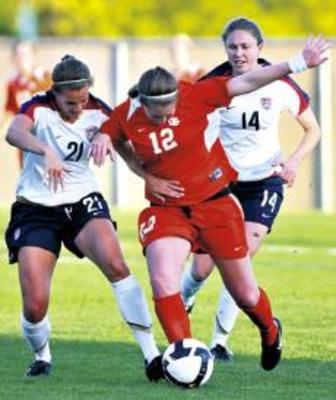 Reynolds is one of three Santa Clara grads in the Breaker camp and was a fourth round selection, number 34 overall, by the Breakers in the 2010 College Draft.
She has been a member of the US Women's U23 National team since 2007 and started 20 games as a junior for Santa Clara.
Alyssa Naeher-Goalkeeper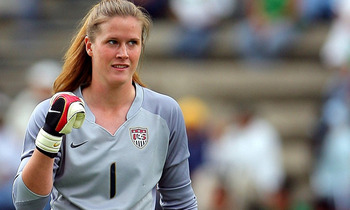 Naeher was one of the two first round picks for the Breakers in the College draft and was the top goalie selected.
The Penn State star was called into the Jan. 2010 USWNT Training Camp and earned the Golden Glove at the U-20 World Cup. She was a three time first team All-American at Penn State.
Ashley Phillips-Goalkeeper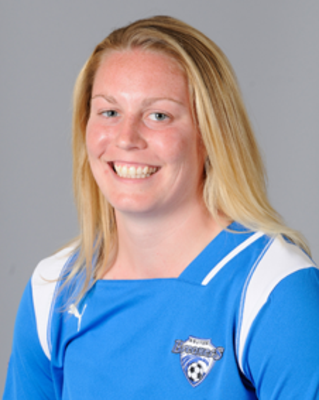 Phillips is in camp after spending last season on the Breakers roster as a developmental player.
A graduate of Clemson and a local native of Peabody MA, Phillips is Clemson's all-time career saves leader with 326 saves and broke the team's single season saves mark with 119 recorded in 2006.
Keep Reading