2010 Fantasy Baseball: 10 Shocking Players That Could Hurt Your Team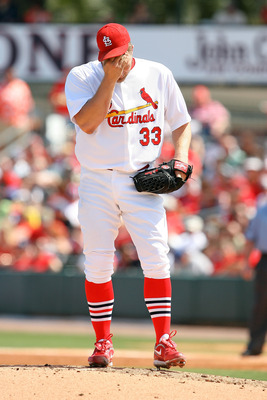 As the 2010 Fantasy Baseball season nears, many of you will be shifting your focus towards sniffing out those sleepers.
But can a sleeper be bad for your team?
Well, in essence, yes.
This is a list of players that could have more of a negative impact on your team than a positive one, and considering there is no set rule in fantasy regarding player performance, we should then remember that anything is possible.
I'm looking your way Mr. Penny!
Jason Marquis—SP—Nationals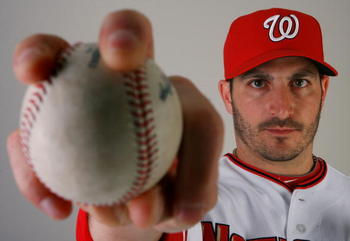 Marquis is a guy who curiously draws some attention from owners late in drafts, but in reality he shouldn't.
Marquis is one of the more streaky pitchers out there. When he slumps he slumps. He's very hittable, is not known to produce strikes, and will be nothing more than dead weight on your roster should you entertain the notion of picking him up.
Notably ugly stats:
Lifetime: 4.48 ERA, 9.3 H/9, 1.1 HR/9, 3.5 BB/9, 5.3 SO/9.
Ryan Theriot—SS/2B—Cubs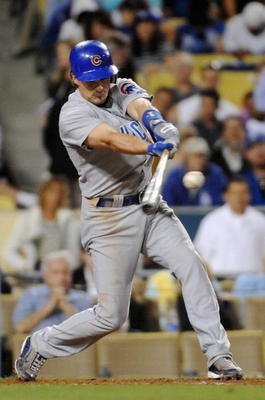 Last year was a banner year for Theriot. He hit .284, stole 21 bases, and knocked in 81 runs and 54 RBI, but I just can't see him eclipsing those numbers at age 30.
Theriot lost his arbitration, saw his strike count spike to 93 in 2009 (odd for a guy who averaged around 50 or so in any given season, and is relatively more of a risk than anything else.
Remember, Starlin Castro is also breathing down Theriot's neck and even if the two play at the same time you have to think that when Castro really starts producing, Theriot's days could be numbered; possibly the reason why he lost his arbitration.
Rich Harden—SP—Rangers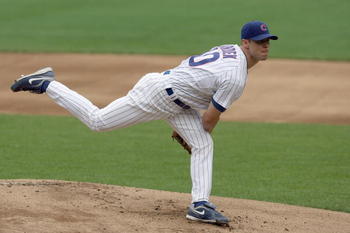 I hate to put this kid on here since I was so high on him last year, and he really did have a nice season. The trouble is that he is very injury prone and he now plays in Texas, which is a very friendly place for power hitters.
Why is that important?
Harden is known to be a heavy fastball pitcher, but he was also known in Chicago to give up the long ball. Now, in Texas, he'll undoubtedly have more trouble keeping the ball in the park; something that could be detrimental to your team.
Casey Kotchman—1B—Mariners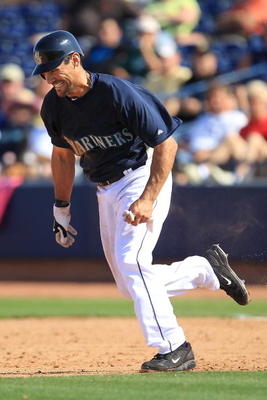 Kotchman has never really been a fantasy option anyway, but he should simply be avoided altogether. There is virtually nothing to get excited about with him.
He has never been a great hitter, he can't drive in runs, he has virtually no power, and now that he is in Seattle things are inevitably going to get worse.
Ironically, you should also stay away from Ryan Garko, the guy he could be platooning with in 2010.
Cameron Maybin—OF—Marlins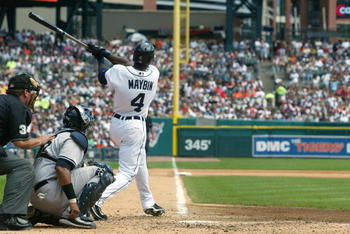 The 22-year-old speedster was only featured in 54 games last year. In that time, he hit four HRs, 12 doubles, and he knocked in 30 runs, so most are thinking this is the year he breaks out.
Well hold on there, Captain.
Maybin doesn't have anything to really speak of outside of his accolades in the minors. He's devoid of any power, he's too much of a free swinger, which yields a ton of Ks, and I don't see Maybin doing anything for anyone other than dragging their team down.
Torii Hunter—OF—Angels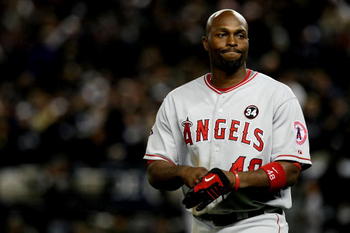 The past two years Hunter has been on the decline, battling injury after injury. While he did hit .299 with 22 HRs and 18 SB in 2009, it is clear that his glory days are behind him.
The sports hernia that he had surgery on last year is giving him slight problems, and at 34 all we as fantasy owners can do is remember how valuable he was when he played for the Twins; something that will never happen again.
I don't see him staying healthy. I only see him causing problems to those who draft him.
Brian Roberts—2B—Orioles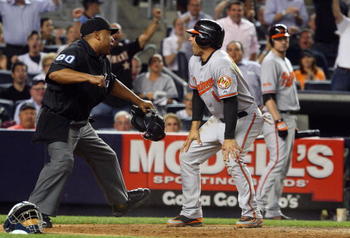 It's almost taboo to put a guy who has been so highly ranked on a list of potential players who could harm your team. But Roberts is getting old, has little hitting support around him, and is still dealing with that herniated disk in his back.
This type of injury could be a constant problem all year long. It won't affect him to the point where it will shut him down, but definitely to the point where it will severely cut into the kind of production you're expecting out of him.
Wasting a high draft pick on Roberts could really have a negative effect on your team, not to mention your draft.
Carlos Marmol—CL—Cubs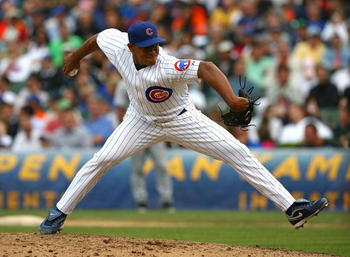 Marmol is a strike producing machine with a lifetime 10.6 SO/9 rate, but strikeouts alone isn't all you need out of a quality reliever.
Wins, a save percentage over 80 percent, consistency, and control are the other qualities that separate the average from the elite—Marmol has none of these qualities.
His career SV percentage is 77 percent, he has a lifetime record of 14-16, and he is well known for his issues with command and stamina.
I wouldn't buy into all the hype of Chicago making him the closer; he'll be replaced by July for sure.
Johnny Damon—OF—Tigers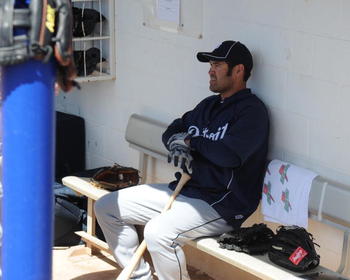 He's 36, he plays in Detroit, and his days of hitting for power, runs, and average are over.
If you are still one of those guys who thinks he'll have another solid fantasy year, you may want to re-evaluate how you scout players.
Seriously, Damon had a good run in N.Y., but that park is much more favorable than Detroit.
His age is also showing signs of catching up with him and I can't even see him lasting the entire year as a starter
Pedro Martinez—SP—Phillies
Pedro the Magician will more than likely make a return in Philly, provided they can come to an agreement over the money situation, but for fantasy owners you may want to finally put him on a shelf.
The problem here is Martinez is 38 years old. He doesn't log a lot of innings anymore, he can't last as long as he did, and he pitches in Citizen's Bank Park; a place that is very friendly to power hitters.
2006 is really where his decline began, and it hasn't really repaired itself since.
Also, remember one thing about CBP: In the early months of summer the ball carries very well regardless of which side you hit to.
So, thinking that Pedro will come in for a full season and give your team a boost, would be futile at best.
Got any ideas? Beefs? How about a player you think fits? Leave a comment below and let's see how many of these guys we can sniff out.
And for more fantasy coverage please check us out at:
www.fantasyknuckleheads.com
Keep Reading