The Best Guards in the NFL, 2000-2009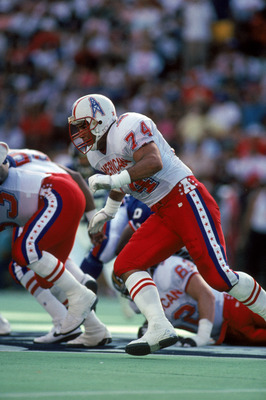 Continuing my positional rankings for the decade that was, today we finish up the offensive line and rank the best guards over the last decade.
It should be noted that three of the best retired after the 2001 season and while they didn't make the list because they each only played two seasons in this decade, I would be remiss to not mention Bruce Matthews, Randall McDaniel and Steve Wisniewski names when speaking of the best guards in recent memory. So let's get started.
No. 9 Adam Timmerman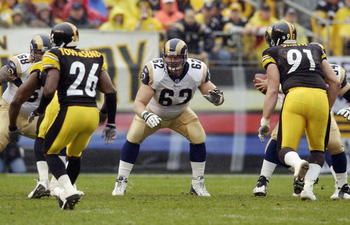 Timmerman started 108 games at guard for the St. Louis Rams and the "Greatest Show on Turf" from 2000-2006. He played an important part in the success of that offense and helped them win a Super Bowl and get to another during the decade. He went to the Pro Bowl following the 2001 season.
No. 8 Ron Stone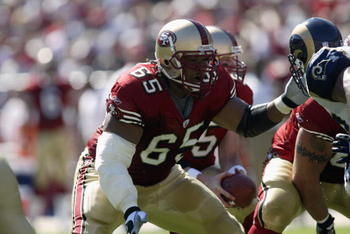 Stone started 79 games at right guard for the Giants, 49ers and Raiders during the decade going to three straight Pro Bowls from 2000-2002 and helped the Giants reach the Super Bowl after the 2000 season.
No. 7 Marco Rivera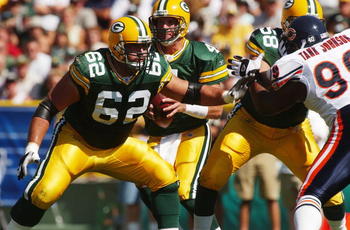 Rivera was a rock for the first five years of the decade starting every game for the Packers and going to three straight Pro Bowls from 2002-2004. He spent his final two seasons with the Cowboys and had some ups and downs, but he still started all but two games for them in those two seasons.
No. 6 Ruben Brown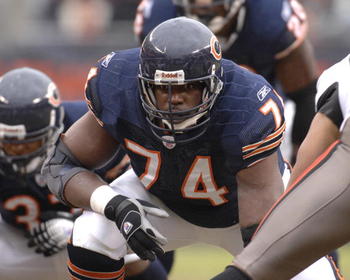 Brown was as good a run blocker as any guard that played this decade. He started 108 games for the Bills and Bears over the decade, played in five Pro Bowls and helped the Bears reach the Super Bowl for the second time ever.
No. 5 Brian Waters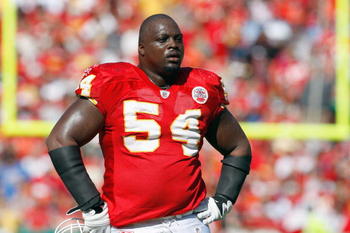 Waters started the decade right, being one piece of a great offense with one of the best lines in the league. Unfortunately though Waters saw it crumble around him and has often been the lone bright spot on a team that has sputtered the last five years or so.
But in the end he has been a five time Pro Bowler, two time All-Pro and was a big help in the careers of Priest Holmes and Larry Johnson.
No. 4 Larry Allen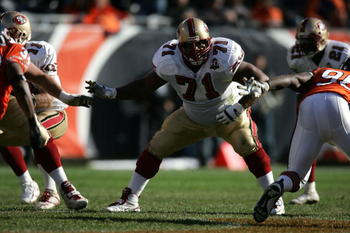 Allen is one of the most feared and respected linemen of our generation and is a sure fire Hall of Famer for his contributions over the last two decades. He started 112 games at guard this decade for the 49ers and Cowboys, went to six Pro Bowls and was a two time All-Pro.
His versatility is sometimes forgotten but Allen started at least half a season at four different spots on the line and went to Pro Bowls at three of them.
No. 3 Will Shields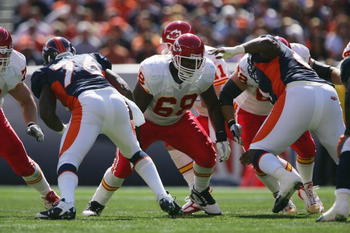 You could make a good argument that Shields should be number one on this list, in the end though he fell to No. 3 only because he missed the last three years of the decade.
He however did a lot with his seven seasons, going to seven Pro Bowls and twice being picked first team All-Pro. Shields was the embodiment of consistency never missing a start in his 14 year career.
No. 2 Steve Hutchinson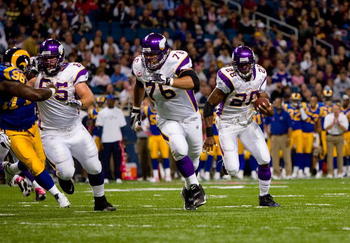 Hutchinson has started 132 games this past decade and was voted to seven Pro Bowls and an amazing five All-Pro teams. Coincidence or not Hutch has helped his teams finish in the Top 10 in rushing almost every year he played.
No. 1 Alan Faneca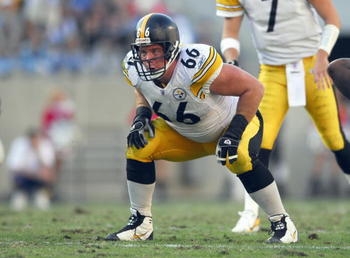 To me there is no question who the best guard the last decade was, it was Alan Faneca. He has started 159 games over the decade missing only one start and that was back in 2001.
His teams this decade have played in four AFC championship games and won a Super Bowl, been in the Top 10 in rushing nine out of 10 seasons and were Top Five six times. Faneca has been to nine consecutive Pro Bowls and was named first team All-Pro six times.
Keep Reading

Pittsburgh Steelers: Like this team?