Top 5 Underrated Athletic Athletes in The NBA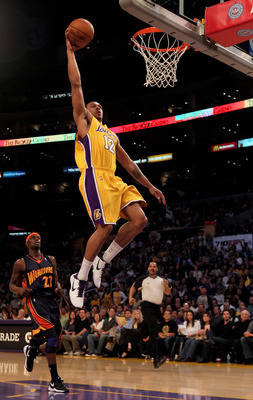 The most underrated athletes in the NBA. Low scoring or not, their athleticism needs to be appreciated. I'm not talking about the athletic monsters like Dwight, Vince, Jordan, Kobe, LeBron, Iggy, Nance, Nate, or Spudd. I'm talking about little known ballers who are the real deal. I'm talking about those monsters who dunk with limitless power, smoothness, or explosiveness. Those who dunk like acrobats. Those who deny shots with emphatic swats. Those who run as fast as mustangs. Those who leap as high as Jordan and Vince. The most athletic unknown stars of the NBA.
Number 5: Trevor Ariza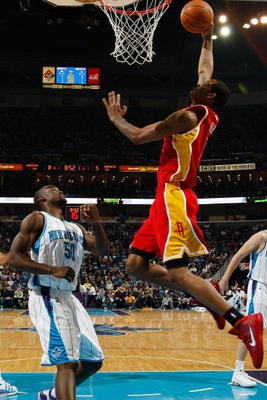 Since he helped the Los Angeles Lakers travel to the NBA Finals twice, he has became more famous, but before that, Trevor was almost unknown. At 6'8, this guy can dunk. He is fast, and a creative dunker. Ariza lives up to his nickname, the "Poster-Maker". Ariza has great, quick hands and is regarded as one of the best thieves in the NBA.
My Favorite Ariza Dunk:

Number 4: Jamario Moon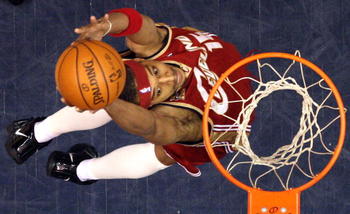 Jamario Moon is 6'8, long, and athletic like Trevor. Jamario has also been traded alot like Trevor. This guys given us a fair share of posters and thrilling dunks and is now reaching 30. He still dunks, trust me. This athletic freak is a great shot-blocker as well as scorer.
My Favorite Moon Dunk:

Number 3: Gerald Greene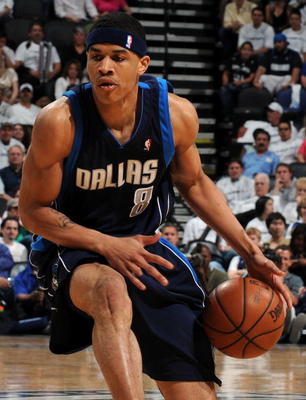 Gerald Green, the 2007 NBA Dunk Contest Champion, is simply amazing. Even though his index finger was amputated, he can still throw it down like no other. His battles with Nate Robinson during the numerous dunk contests he has participated in were classic. Gerald Green has won the 2007 NBA Dunk Contest, 2005 McDonalds All-American Dunk Contest, and lost to Dwight in 2008.
My Favorite Gerald Green Dunk:

Number 2: Shannon Brown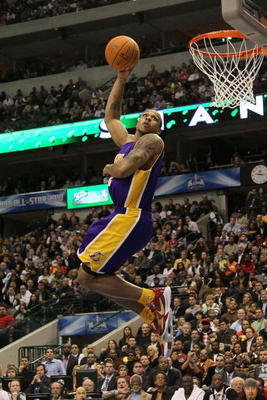 Shannon Brown is the best in-game dunker in my opinion. The 6'4 Guard has one of the highest vertical leaps of NBA History with 45 Inches. His high flying dunks and hang time are astonishing. You can't blame him for doing ugly dunks during the contest, with only 2 tries. "The Human Plane" provides the Lakers with an unbelievably explosive monster off the bench.
My Favorite Shannon Dunk:

Now That's Hangtime.
Number 1: JaVale McGee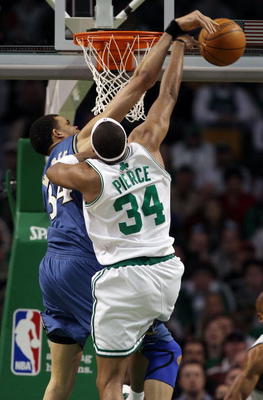 The great shot-blocker, JaVale Mcgee is number 1. This guys a legit 7 Footer and his parents are ball-players. He has a 7'6 Wingspan, a 7 Foot Height, and hops for boost. JaVale is hands down the most athletic 7-Footer we've ever witnessed. He has provided us some memorable dunks through his young career.
Barely Missed The List:
Dominic McGuire
Chase Budinger
Feel free to comment any others who should be in this list.
Best McGee Dunks:

Wow.

With Ease.
Keep Reading