2010 NFL Free Agency: 30-Plus Club "Running Back" In Time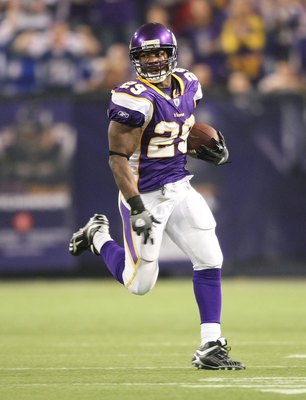 Dead at 30.
That's what the careers of many great, elite, even historic running backs have become at that age.
It's almost as if doomsday arrives the minute the clock tolls midnight of the 30th birthday.
Despite how relaxing and enjoyable it may seem to retire at 30 years old, no position has had to face the cold, hard truth of the end of their career earlier than the running backs.
Thus, we see many NFL players torn between hanging up the cleats and making a heroic comeback. Ignorant to the blog buzz as well as the word of their doctors, peers, fans, and enemies, these NFL backs hardly look ready to call it a career, and even to defibrillate their careers, if not to perhaps breathe enough life for one last gasp of oxygen.
But plenty of backs have been productive after the age of 30. Just ask the likes of Walter Payton, Emmitt Smith, and Jerome Bettis, who were all productive at or beyond the age of 30.
Many teams should be willing to take a chance on any of these backs if it means more consistency in the running game, or even if only for that all-important veteran leadership.
Enough pretense. Here are my top running backs in a new place, or looking for one, with a chance to spike the heart monitor.
Larry Johnson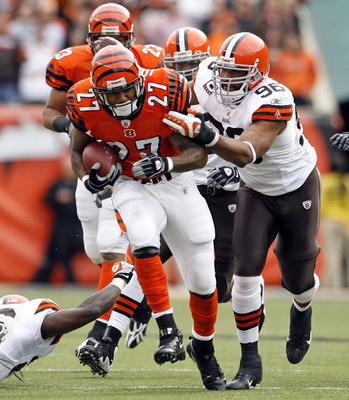 The Redskins are rebuilding. Larry Johnson hopes to, as well.
Both were once on top of the game, but now find themselves run into the ground by a series of bad decisions made year after year.
He showed enough in limited time in Cincinnati to prove that he still has some gas left in the tank.
He'll be part of Mike Shanahan's run-first offense, and will have a chance to work behind Redskins resident workhorse Clinton Portis. But this goes deeper than that; if Johnson and the Redskins can get back to running the football with authority, Jason Campbell could finally develop into a franchise quarterback.
Thomas Jones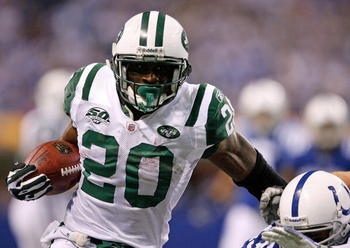 Although I spoke of chance earlier, Thomas Jones' arrival in Kansas City can't be called much of a chance at anything.
In fact, he really only has a chance to end his career on a sour note.
Jones has played behind many unproven quarterbacks in his time. From Kyle Orton and Rex Grossman in Chicago, to Kellen Clemens and Mark Sanchez in New York, Thomas Jones has put up respectable numbers the whole way.
Cassel proved enough in one season as New England's starting quarterback to earn a long-term contract, but proved that he needs weapons to perform at a high level in in his first year in Kansas City.
Jones can help, but he can't do the whole thing by himself. Surprisingly, he hasn't missed the 1,000-yard plateau since 2004, in which he recorded 948 yards in 14 games. Still, he's had much more formidable offensive lines than the one whose holes he'll be desperately trying to find in Kansas City.
Willie Parker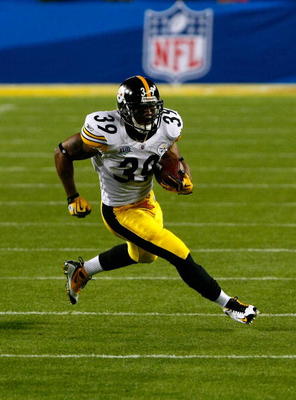 If 30 is doomsday, then Willie Parker's clock reads 11:55 PM the night before.
Parker, whose 30th birthday is November 11th, will have a chance to rejuvenate a career that was highlighted in three consecutive 1,000-yard rushing seasons.
He'll have to overcome the overwhelming perception that the days of "Fast Willie" have sprinted off before our very eyes. Where ever he goes, he'll carry the same chip on his shoulder that helped him reach 1,200 yards in three consecutive seasons.
His game experience will help any team, but his big game experience (namely, the big game) could help a contender reach the promised land.
LaDainian Tomlinson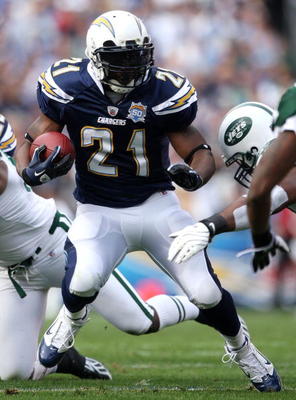 For a future Hall of Famer, it sure took an awful long time before anyone even gave LT a chance.
Despite his historic stats of past years, there's no denying that Tomlinson has taken a drastic step down from his productive ways of old. His yearly average yards per carry has plummeted since 2006, dropping from 5.2 all the way to 3.3 YPC.
Still, his capabilities as a utility back can't be understated. He's largely regarded as one of the best pass-blocking backs in the game, and is also one hell of a back in the screen game.
He'd be better suited in a complementary role as a change-of-pace back, but the veteran leadership LT can provide for a young team is immeasurable. Perhaps that's why the Jets have taken such an interest in him.
Chester Taylor
Taylor will be playing behind a young running back whose rookie season made him the face of a rebuilding franchise.
Just over a week ago, I could have been talking about Adrian Peterson and the Minnesota Vikings. Instead, I'm talking about Matt Forte and the Chicago Bears.
Chester Taylor will be spelling Forte, who had a rocky sophomore season. The Bears are hoping that Taylor can return to the form of his lone 1,000-yard season in 2006, and that he can spell Forte in the way that he took pressure off of Adrian Peterson in 'Sota.
Incinuations that Taylor was simply the beneficiary of a stellar offensive line will become fact or fiction after this season. One underrated facet of Taylor's game is his abilities as a pass-catcher. He reeled in over 200 passes in the past five seasons, and can give Jay Cutler just the outlet he needs when he's on the run.
There's no better way for him to rejuvenate his career than to make his quarterback look better, which is exactly what he aims to do.
Brian Westbrook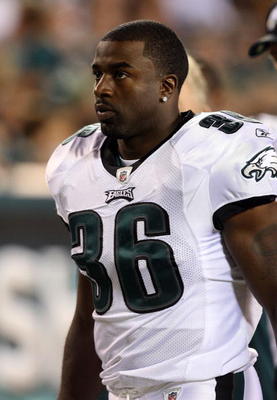 Much like LT, Brian Westbrook is an accomplished back whose versatility is nearly unmatched. He's proven that much by taking 426 receptions for 29 touchdowns over his eight-year career.
Yet a full week has passed since the beginning of the free agency period, and no one has come knocking.
Many fans, analysts, and fanalysts predicted that this could be Westbrook's last season after multiple concussions sidelined him for much of the 2009 season. Westbrook, however, sees things differently. He can't wait to get back on the field, and wants to do a team proud.
That is, if he gets a chance to.
His history of injury may have many teams mildly interested, but any potential suitors will yield extreme caution in signing him. If the deal is right, though, no team should shy away from rolling the dice on a running back as talented as Westbrook.
Conclusion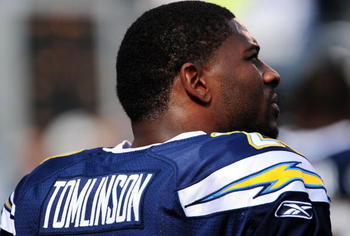 Dead at 30, or just evolving?
30 has been a stigmatic age for running backs, but I can't remember the last time there was a crop of this many free agent running backs over the age of 30 with this much talent.
These running backs are talented, versatile athletes who provide veteran leadership and core values to the team. No team should shy away from taking a chance on squeezing one last year out of them.
Keep Reading