2010 San Francisco 49ers Mock Draft: Best Case Scenario Picks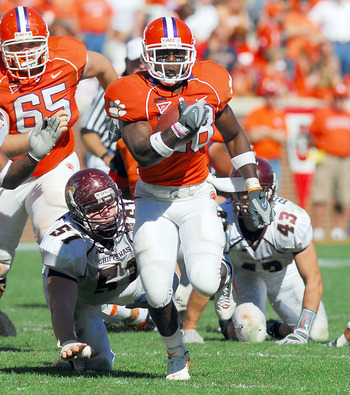 Here's my best case scenario mock draft for the San Francisco Forty Niners. All these players add playmaking ability, depth, and fill needs. Plus all the players are at least 5'11" and will play above or near 200 lbs.
The 49ers need to add depth and/ or starters on the offensive line and secondary. They also need to add a kick/punt returner in this draft.
Round One: No. 13 - OT Trent Williams, Oklahoma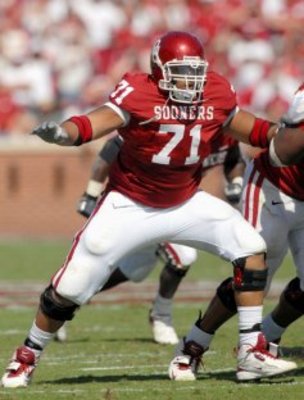 This has to be the best case scenario for the 49ers. I doubt Williams will fall out of the top 10 with the combine he had, but if he does this is the pick. Williams would start right away at right tackle and maybe compete for the left tackle position pushing Joe Staley to the right side.
If Williams, Davis, Okung, or Bulaga are gone with this pick the 49ers should draft a tackle later on. At this spot a tackle should at least have the potential to start at left tackle.
If one of the top four tackles isn't available with this pick the 49ers should try and trade back in the first round and obtain an additional pick. Cornerback is another option, if Haden is around, but I think Joe Haden is overhyped.
This draft has depth at cornerback, which the 49ers must add quality younger players.
Round One: No 17 - RB CJ Spiller, Clemson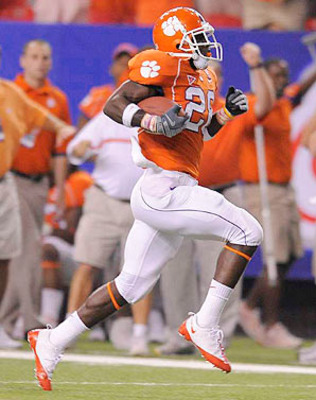 If somehow Spiller lasts until the 17th pick the 49ers should go ahead and pick him up. With his playmaking ability he would make the offensive line better. The 49ers could play him in the slot when Gore is on the field and be a change of pace back for Frank Gore.
Spiller would also return punts and kicks which is a major need for the 49ers. At this spot it makes sense money wise. The 49ers could see if Best falls in the second, but that would be risky.
Round Two: No. 49 - CB Brandon Ghee, Wake Forest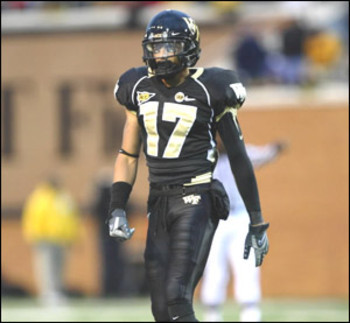 Ghee would come in and compete with Nate Clements for a starting job. If a player such as Rodger Saffold is available at this pick he would be another option.
Round Three: No. 79 - G John Jerry, Old Miss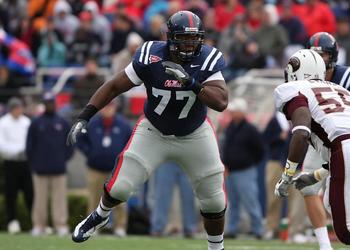 Jerry is a big player. He would fit the mold of a huge road grader to help establish the power running game the 49ers wanted to implement last year.
Round Four: No. 114 - SS Myron Rolle, Florida State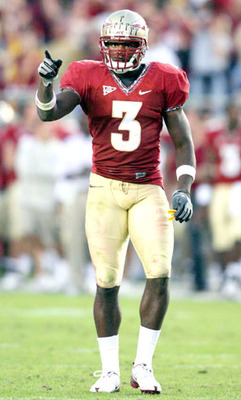 It's hard to see Rolle lasting this long, but he didn't run too well at the combine. This would be a great pickup for the 49ers if Rolle is still on the board in the fourth. The 49ers already have two young safties in Reggie Smith and Curtis Taylor who have shown promise that's why a safety later in the draft makes more sense.
Round Five: No. 147 - CB Walter Thurmond, Oregon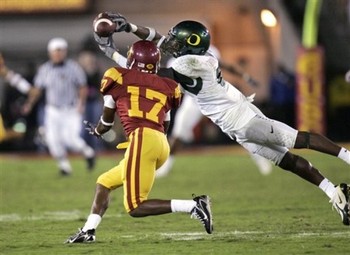 Thurmond's durability is a concern, which is why he would fall into round five. He is a playmaker and has return abilities. Additional depth in the secondary would be appreciated. Myron Lewis is another cornerback that might be available here.
Round Six: No. 185 - NT Kade Weston, Georgia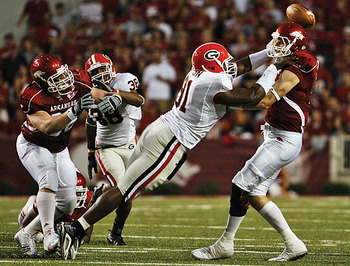 The 49ers pick up a huge nose tackle (6'5", 320 lbs) to try and develop into the successor for Aubrayo Franklin. Another nose tackle to look at in this position would be Al Woods out of LSU. Weston would be the better choice.
Round Seven: No. 228 - OLB O'Brien Schofield, Wisconsin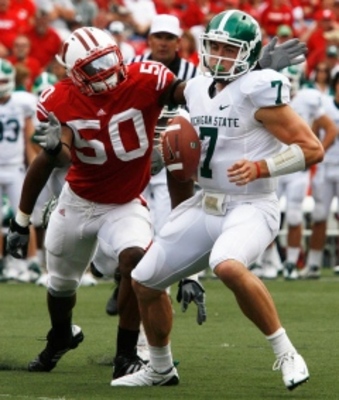 Schofield tore his ACL in the Senior Bowl so he might not play this year. Schofield is an excellent pass rusher and this pick would help the 49ers in the future.
Schofield would be an excellent pickup at this spot if he were to fall this far. Schofield probably would have been a second or third rounder if he was healthy.
Keep Reading

San Francisco 49ers: Like this team?