The New York Yankees' Top Five Heirs to Jorge Posada's Catching Throne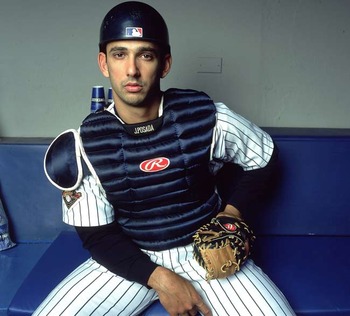 Many baseball lifers point to center field as the immortalized position in Yankee history—and potentially in all of Major League Baseball. Any list headed by Joe DiMaggio and Mickey Mantle deserves such acclaim, but some may forget what is slipping in under the radar in a close second place.
The Yankees have celebrated a long lineage of world class backstops in their illustrious history. Thurman Munson, Yogi Berra, Elston Howard, Bill Dickey, and Jorge Posada have all squatted behind the plate donned in pinstripes, and each was one of the best handful of catchers in their respective generations.
If the strength of a team is truly built up the middle of the baseball diamond, New York has done this as well as anyone over the course of time.
Posada, however, is entering his 14th full season at the position, and has logged over 1500 games behind the plate. At 38 years old, he is one misstep or one compromised ligament away from forever relinquishing his role as Yankee catcher.
The search for "heir to the chest protector" has been ongoing, and until recent years, there was no competent candidate on the horizon. That all changed following a rejuvenation of the team's commitment to the MLB draft and international signings market.
Let's touch on the five youngsters who have the chance to become the next man behind the mask:
5. JR Murphy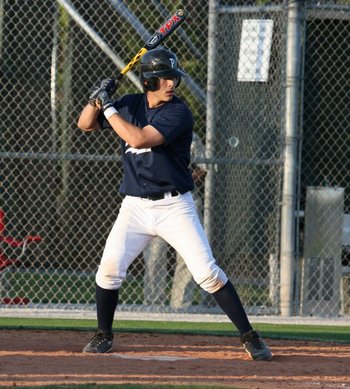 Another of the many Floridian baseball superstars, Murphy hit a robust .627 with 11 HR and 66 RBI in his senior season. This immediately followed his arrival in the national spotlight after outperforming three other first round selections as they played together in a summer league.
Murphy is raw at the position, as he is a recent convert to catcher. He has a strong arm, a quick and deceptively powerful bat, and all the tools to eventually be a Major League player.
At 6'0", 190 pounds and fresh out of high school, however, he has a long way to go. That being said, he already sits at No. 8 in the "Top 10 Yankees Prospects" list according to Baseball America.
4. Gary Sanchez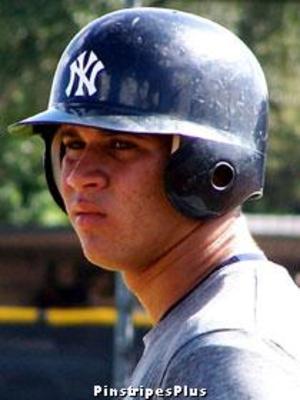 Similar to well-known stud prospect Jesus Montero, Sanchez was signed at a very young age in 2009 during the international signing period. He was just 16 at the time out of the Dominican Republic.
At 6'2" and 210 pounds, Sanchez is described by Latin scouts as "a big kid with a big arm and a good bat," but "his power doesn't always transfer from the cage to the batter's box."
Sanchez is a high risk high reward type of talent, but scouts across ML circles could agree on one thing—they all loved him. Many feel the Yankees overpaid for his services, but that is about as shocking as a Paula Abdul concert not being sold out.
3. Francisco Cervelli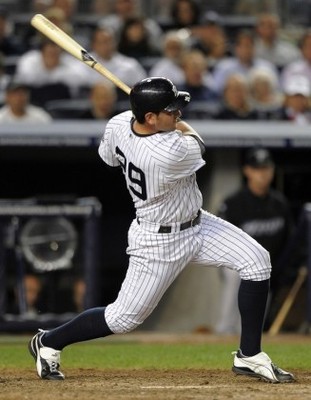 This 24-year-old Venezuelan is the epitome of a "fan favorite," as it is nearly impossible not to find his tireless work ethic and carefree attitude endearing.
Some may be surprised to see him so far down the list, as he is clearly the most prepared to take over today in the event of a crippling injury to Posada. He also performed admirably in that role in 2009 while batting .298 and displaying impressive defensive skills.
Cervelli is the perfect candidate to hold down the fort for a year or two until the other prospects are ready to make the big jump to the Bronx, but his ceiling falls a few stories short of the other candidates on this list.
Consider 'Cisco' a younger, more talented version of Jose Molina. He is excellent behind the plate, calls a good game, energizes a pitching staff, and will hit a little. An All-Star team, however, will never be in his future.
2. Jesus Montero
"So you're telling me that Jesus Montero, the best Yankees hitting prospect since Derek Jeter, is NOT No. 1 on this list?!?!"
I know what many of you are thinking, and I fully understand why you would feel that way. It is hard to ignore a combined .337 AVG, 17 HR, and 70 RBI in just 92 games at Single-A/Double-A.
Montero, the clear cut No. 1 prospect in the Yankees system, is an offensive machine at every level of his development so far. His batting stance resembles that of Albert Pujols, and his overall approach is identical to Miguel Cabrera.
Unfortunately, his defense is far behind his bat to this point. Much like Posada at an early age, Montero needs to improve his throwing accuracy and overall footwork to deserve a spot behind home plate.
Posada was never Pudge Rodriguez, but he did enough to avoid being a liability, which is all the team would ask of a catcher with Montero's hitting prowess.
1. Austin Romine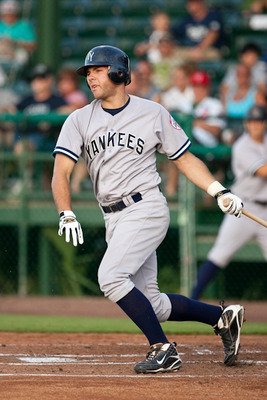 The Yankees second round selection in the 2007 amateur draft is just 21 years of age, but he is already considered by many scouts as the best overall catching prospect in the system.
Romine has impressed scouts, team personnel, and virtually anyone else watching in spring training—even though he has yet to play above Single-A. That will all change in a few weeks when he laces up his cleats for the Double-A Trenton Thunder in NJ.
The son of former major leaguer Kevin Romine, Austin appears poised to follow in his father's footsteps by 2012. He batted .276 with 13 HR and 72 RBI in just 442 AB in 2009, and will hope to improve on those totals this season.
Even Posada himself, the man they are all scratching and clawing to replace, cannot help but be impressed with the motivated "Top Three" on this list:
"Cervelli is awesome. I love Romine. I love Montero," Posada said. "For me, it's easy because these kids want to be taught. They listen. They follow you. [They ask], 'What are we going to do today?' "
It remains to be seen who is able to blend offensive production with defensive tools at the Major League level first, but don't count out anyone on this list from one day being the next Yankees (or future trade partner's) catching star.
Keep Reading

New York Yankees: Like this team?