Homme Sweet Homme: Top 10 Teams Who Should Consider Jake Delhomme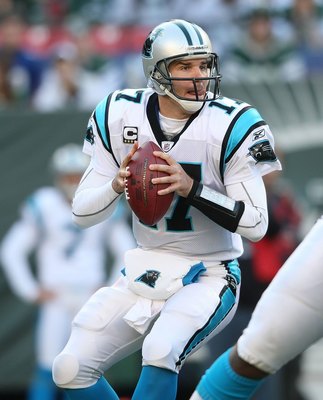 "It was the best of times, it was the worst of times." - Charles Dickens
The quote above has been used in many articles over the past years, but I honestly couldn't think of a more fitting way to describe Jake Dehomme's situation.
Freshly thrown into the free agency pool and starving to find a new home that is suited to his needs, Jake Delhomme has funnily enough been one of the most underrated free agents of the 2010 era.
Maybe that's due to his poor 2009 season, where he threw 18 interceptions, or maybe it's just that no team is willing to take a gamble on the former Carolina Panther. Whichever one it is, teams are gravely mistaken if they are thinking of passing No. 17 up.
With a few teams already in the mention and speculation growing weary, here is a look at the top 10 teams that would be suited to take a chance on Jake, paying just that little extra sum of money to roll the dice and see how far Jake can really take them.
10. Washington Redskins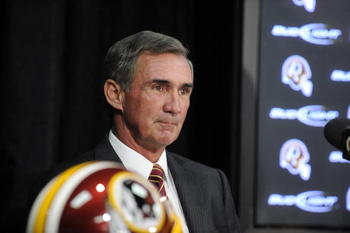 Mike Shanahan has been quiet since newly being appointed the head coaching position at Washington, but people still have high hopes for the more than experienced frontman.
Washington has had its fair share of controversy at the quarterback position. With Jason Campbell still unreliable, and no real backup to take his place should the inevitable happen, Jake Delhomme may be a safe and sound signing for the Redskins.
To top it all off, Jake is more than experienced with rookie running backs given his time with DeAngelo Williams over the years. Therefore, third-year pro Quinton Ganther would feel right at home with Jake's presence under center.
9. Buffalo Bills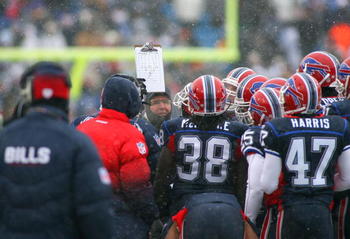 With Terrell Owens out of the picture and the mindset shifting toward the future, Buffalo is the type of team that defines the term "rebuilding."
Former Green Bay Packer, Brian Brohm is the newly appointed starting quarterback, but given his lack of playing time with the Packers, loyal Bills fans have an uneasy feeling heading toward September.
So what if things do fail? We all know they have in the past for Buffalo, so maybe a Jake Delhomme signing makes sense in the long run. Even if he sits on the bench for the majority of the season, it will still support the quarterback position just enough if things do get tough come the 2010 midseason.
8. Kansas City Chiefs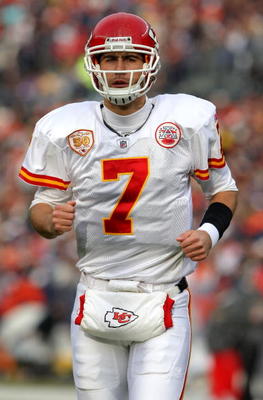 There's no doubt in anyone's mind that Matt Cassel is firmly the starter for Kansas City. Still, 2009 wasn't the kindest to the former gun-slinging New England Patriot, and with the Chiefs' backups ranging from bad to ugly, Jake Delhomme suddenly looks promising for them.
The question is though: Is Kansas City willing to spend the money on another quarterback?
Realistically, they aren't. With a defensive issue still looming and fans growing more than weary of below average seasons year after year, Jake probably doesn't appear to be their biggest priority. Still, he is a guy for the Chiefs to at least consider.
7. New York Jets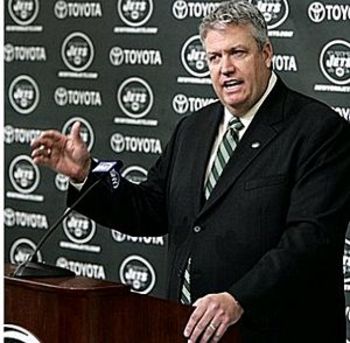 The Jets don't really need another quarterback, seeing as Mark Sanchez is firmly in control of the team. Knowing Rex Ryan though, he is looking to improve more and more as his time with the Jets grows.
Jake isn't likely to get much playing time out of signing with New York, but he would have a team that could secure his contract. More than likely to take the second-string spot away from Kellen Clemens, Jake may see the odd snap or two during the regular season.
One thing is for sure though, his short bullet passes would work wonders with Braylon Edwards, who has had trouble reeling in Mark Sanchez's deep ball. I don't blame you if you aren't sold on this idea, but it is one to consider.
6. Tampa Bay Buccaneers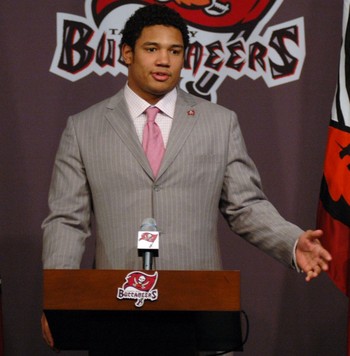 The Bucs have made such a change at the quarterback position, it is almost uncanny. From Jeff Garcia to Josh Freeman, Tampa Bay has set itself up for the future.
Still, they are in a rather tough conference, and with an inexperienced quarterback at the helm, things may get a little ugly if things get tough in 2010. That is where Jake steps in. To cool things down and keep it calm, Jake would be a perfect fir in Tampa Bay.
Passing wise, he may have to change his game plan a little, but in the long run, I see this signing working out on both ends.
5. Pittsburgh Steelers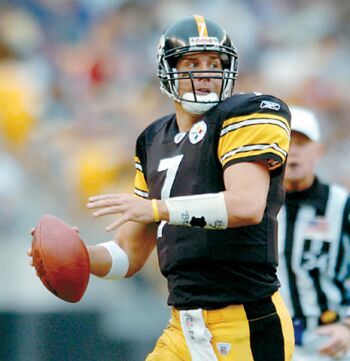 With Big Ben's future still in limbo, and backup Dennis Dixon not looking reliable, safety comes first for the Pittsburgh Steelers.
At the moment, things are "terrible" in Steel City, and although the talent is still there, they aren't the same 2008 Super Bowl team we once saw. With off-field dramas plaguing the team at the moment, Jake Delhomme would be a signing that would more than likely appear meaningless at first glance.
However, if Ben does take a leave of absence either due to legal issues, or the odd concussion that he seems to endure every season, Jake would have more than the odd opportunity to fill in.
With Hines Ward and Santonio Holmes still on the team, Jake wouldn't be short of options to consider. For the Steelers, Jake is a guy that wouldn't hurt to take a look at.
4. New York Giants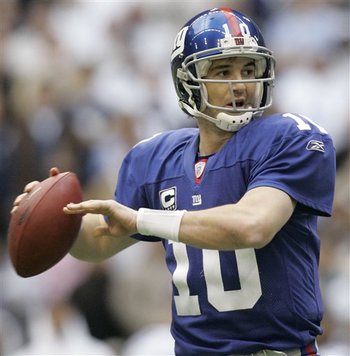 There's something about Jake in Big Blue that just seems to fit. With Eli Manning leading the way for what looks like another good few years to come, Jake would not even come close to starting in New York.
Tom Coughlin is beginning to make his way to the hot seat after an under performing 2009 season. Manning, who suffered a toe injury at the midway point of last year, was notably missed when the Giants needed him the most.
This leaves the question: Where is a decent backup when you need one? Sure, David Carr did a standout job, but I'm positive Jake could do it better. With only two quarterbacks on the roster, Delhomme could be going to New York.
3. Green Bay Packers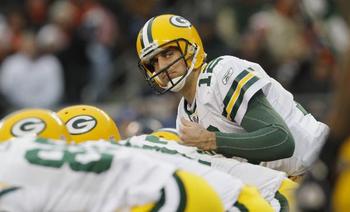 The Packers quarterback play was nothing short of superb in 2009. You only have to look at the fact that Aaron Rodgers made the Pro Bowl to know that.
With only Matt Flynn in the back up category, Jake could have a much deserved, fill-in spot in Green Bay. History says that the Packers normally stick to one man for extended periods of time, however, with a new look offense and young and talented receivers, Jake may have a chance to play around a little before he gets settled as the second-string man.
Ted Thompson isn't one who is big for signings, so this move is likely to be an estimate, rather than a probability. Although, don't be surprised to see a little Green Bay 'G' appear during the Jake Delhomme speculation. It may be a move that the Packers could do with.
2. New Orleans Saints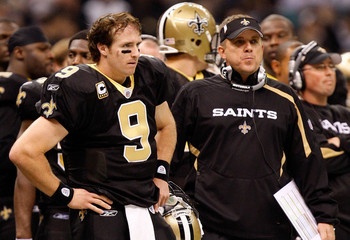 We've already seen Jake in a Saints uniform before, but that was over 10 years ago. This is the present times Drew Brees isn't growing any younger. Still with another good five or so years on his career, Jake would be lucky to see the turf at this rate.
Questionably though, the Saints are leading the speculation race at the moment, and Sean Payton has showed interest in signing his former division rival's quarterback.
Game wise, Jake could have a small impact for New Orleans. He is great with experienced wide receivers, and his long balls would favor the Saints style of offense. This move is one I am expecting to see happen.
1. Cleveland Browns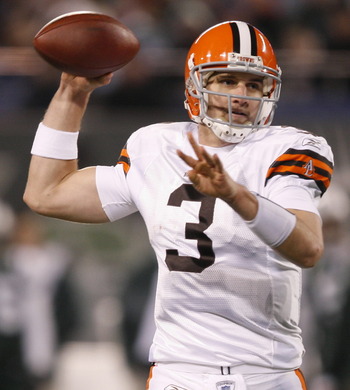 Derek Anderson has been criticized as of late, but with the Browns now releasing the once promising quarterback, Cleveland is in an era of doubt as to who will lead their offense.
Jake Delhomme isn't used to playing the role of savior, but he may do just that if he signs with Cleveland. Not used to playing with heavily under performing teams, Jake may feel a little out of place as he sets to turn things around in the land of the Browns. Fortunately, Cleveland's running game has stepped up and Jerome Harrison is set to make an impact in 2010.
Forking out the money hasn't been an issue for Cleveland in the past, but let's just hope and pray that if this signing goes down, it finally works out for the Browns. Personally, it's a move I'd like to see made, but one that could make or break Delhomme's career. A gamble yes, but one that will pay off the Browns.
Keep Reading

Cleveland Browns: Like this team?