Quadriplegics In High School and College Football!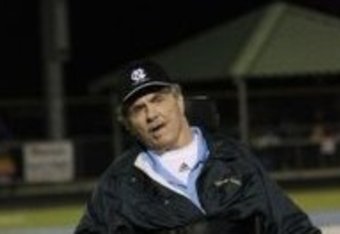 Hello from Coach Richard Anway, from Spring Hill Fl.I'm a 58 year old quadriplegic football coach, I started my career in Springfield Ohio, some twenty-six years ago, coaching Pop-Warner, like most football coaches do, working their way up the ladder hoping to step into the football world one rung at a time, Well, I had a over- whelming challenge most coaches don't endure, this coach is a a quadriplegic in a wheelchair O.M.G. not this, where and why could we use and
place this man on the field and justify hiring this individual, the coaches and orginization must be thinking..

Well this coach was different I am sure they were wondereing what I could possibly offer the program. So I knew this question would arrise. Knowing this I was ready to show them what I had to offer. I told them that they would not have to pay me or hire me if they did not like what they saw after seeing me in action. So after uddering these words I said give me a week and if I dont fit in your program you can let me go with no questions or hard feelings. After coaching my initial week my career speaks for itself. I moved to florida in the mid 80's and I have been coaching on and off since.
Now I would like to move on from high school to college if someone would offer me that challenge again. After so many years of coaching I always use this saying as my model It is not what happens to you in life it is what you do with it that matters. Coaching is my passion and if ever given the oppurtunity I would give it my all like everything that matters to me in life.
Thank you for your time Coach Anway (aka coach hotwheels)

This article is
What is the duplicate article?
Why is this article offensive?
Where is this article plagiarized from?
Why is this article poorly edited?