Top Five Arizona Cardinals Drafts from 1988-2009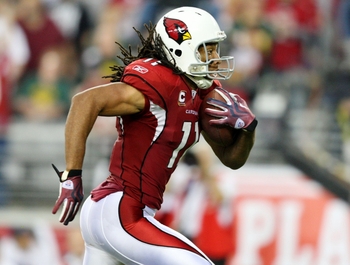 The Cardinals haven't always had decent drafts. Trust me on that one.

In fact, since the move to the desert, they've had some really bad drafts. But the Birds have found a few draft gems, like Pat Tillman for example, in the seventh round with the 226th selection in 1998.

So what are arguably the top five drafts for the Cards since being in the desert?
I'll tell you one that isn't.
2002 when they selected...oh never mind.
Let's get to the good stuff.
No. 5: 2001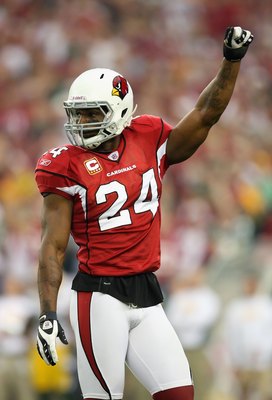 To be fair, the only reason this isn't higher is because there's some no-names that the Cardinals drafted in this year. Like Marcus Bell. Or Bobby Newcome.
Or Tevita Ofahengaue.
Trying saying that 10 times fast.
But the Cardinals get kudos for drafting Leonard Davis in the first round, followed by Kyle Vanden Bosch.
Oh, and they got a real "steal" in round five with Bill Gramatica. I'm sure he injured himself that night at the party.

Oh, and they drafted some guy from North Carolina State in the third round by the name of Adrian Wilson.
No. 4: 1990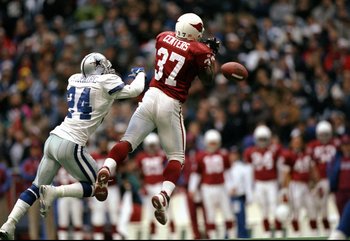 I had to put at least one draft of the Phoenix Cardinals here. And let me again share with you that at that time, the organization simply did not know how to draft.
But then again who knew that Larry Centers, from little Stephen F. Austin St. in the fifth round would have such a prolific career?
If you did, contact me immediately. You're in the wrong job field.
Other notables from this draft include Ricky Proehl and Johnny Johnson, both of whom were main pieces of the offense for the next few years.
No. 3: 2008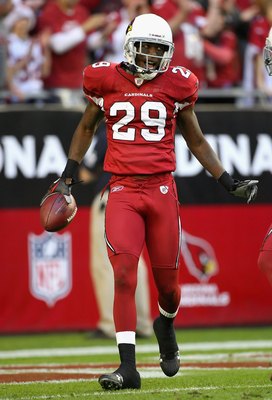 A little early to judge this draft class? Maybe.
Maybe not.
You've already got one Pro-Bowler (Rodgers-Cromartie) from this class. And nearly everyone else in this class has made some sort of impact, including Tim Hightower, Calais Campbell, Kenny Iwebema, and Early Doucet.
So, that's what makes this class so special.
The scary thing is, this class could be even better by the end of next year.
#2: 2003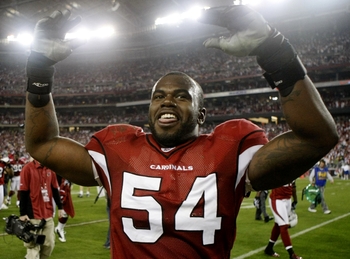 Really, some of the best drafts in the history of the Arizona Cardinals were done before Whiz even knew we existed.
The best two drafts are fairly interchangeable. I just placed this one second because, well, the main draft piece just got traded.
But we can't fault Anquan Boldin too much for that. Come to think of it, we might call this the best draft we had for everyone else, as it includes Calvin Pace and Bryant Johnson.
Well, at least we got Reggie Wells (sixth rounder by the way) and Gerald Hayes out of it.
No. 1: 2004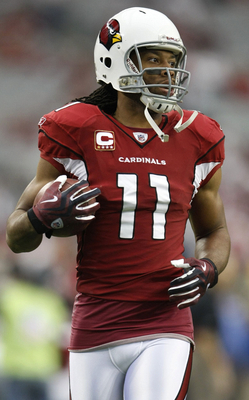 One guess why this was number one on the list. Go ahead. Guess.
Nope, I'm sorry. It wasn't because of John Navarre.
C'mon, man! Larry Fitzgerald! Hello?
Good ol' Larry has been one of the best receivers in the history of the Cardinals franchise, let alone since the team moved. Words cannot describe his importance.
But forgive me for drooling, as he isn't the only reason this is the number one draft since moving to the desert for the Cardinals.
Karlos Dansby and Darnell Dockett came in rounds two and three respectively after they selected Larry first.
Now if we could only pull something like that off this year...
Keep Reading

Arizona Cardinals: Like this team?