Buried Treasures: Possible Redskins Late Round Draft Picks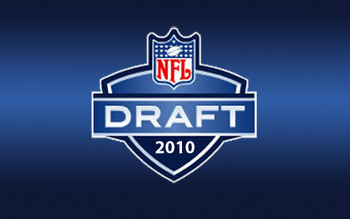 I'll forgo my sentiments on whom the Redskins should draft in the first round (Okung, please!) or what position should be addressed in the second round (our offensive line play last season was depressing).
Enough articles have delved into these topics and thoroughly explored the various scenarios that might play out in rounds one and two.
I'm going to concentrate my efforts on the meat of the NFL draft: the middle to late rounds that can produce great talent at a sliver of the price. The middle to late rounds are where lame duck GMs can become football Einsteins.
There have been considerable success stories to emerge from these later rounds. There are second day heroes turned teammates Tom Brady (sixth round) and Matt Cassel (seventh round).
Pro Bowl wide receiver T.J. Houshmandzadeh was a seventh rounder. Running backs Marion Barber and Brandon Jacobs were back-to-back draftees in the fourth round of the 2005 draft.
After the first and second rounds, the Redskins have a pick in the fourth, fifth and seventh round. With a new regime in town, maybe the 'Skins will value these picks and draft accordingly unlike years past.
Fourth Rd: Jason Fox, OT, Miami (Fla.)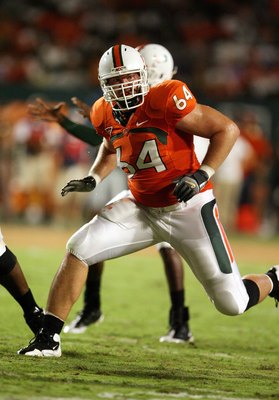 The four-year starter from "The U" would've been off the boards by this time if it wasn't for a knee injury that cost him the final two games of his senior season.
Fox has great offensive tackle size (6'7", 303), can both play both tackle positions, and has plenty of experience in a strong football conference (ACC).
As the Redskins retool their offensive line for the future, Fox would be a player that would provide depth and possibly become their blind side replacement for the next decade or so.
With Chris Samuels assisting the offensive line coaching staff, he'd get the opportunity to learn from one of the best tackles the Redskins ever employed.
Fifth Rd: Myron Rolle, SS, Florida State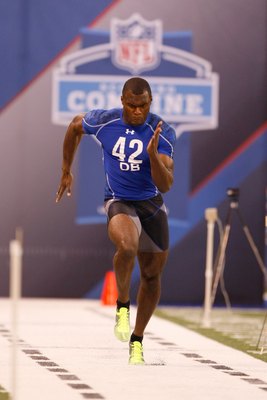 Rhodes Scholar Myron Rolle is undoubtedly the smartest player in the draft (he skipped his senior season at FSU to study at Oxford) and would be a steal this late in the draft.
Once a first or second round guarantee, it seems that he will be available this late in the draft after poor workous. His decision to bypass football for books was met with chastisement (I personally applaud his fervor for scholastic achievement.)
The truth is that if Rolle had played his senior season, he'd be a first day lock.
Rolle is a physically gifted player with good speed and athleticism who can deliver a wallop. The strong safety position was marred by inconsistent play from both Chris Horton and Reed Doughty.
Landry and Rolle could make quite the tandem. The Redskins would benefit themselves by adding a player whose physical attributes are accompanied by great character and intelligence.
Seventh Rd: Joe Hawley, G, UNLV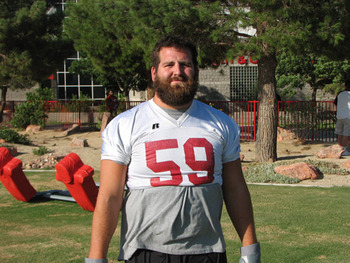 Zack Galifianakis look-a-like Joe Hawley is a rather unknown player from the over looked Mountain West Conference.
He made himself a bit more known by belting out 35 reps at the recent NFL Combine. Besides his Herculean strength, Hawley is athletic and versatile. The four year starter spent the first two seasons at UNLV as center and the final two at guard.
He allowed zero sacks in his senior campaign. The Redskins must address their offensive line woes and adding youthful depth is a start in the right direction.
Keep Reading

Washington Redskins: Like this team?