Root, Root, Root for the Home Team: Ranking All 30 MLB Fanbases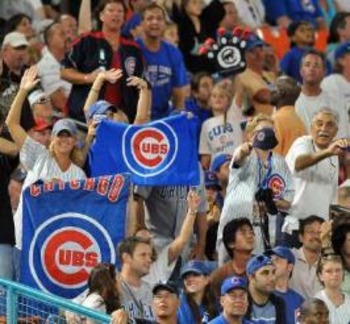 The long-running debate among baseball fans is just who has the best, most committed, smartest (add superlative here) fan base. The fans of all 30 teams vary in commitment, knowledge, participation, and attendance, but only one fan base can sit atop the list. Behind that fan base are 29 other groups who all jockey to separate themselves from the pack.
So let the debate, the hate, and the trash talking commence with the power ranking of all 30 MLB fan bases.
30. Oakland Athletics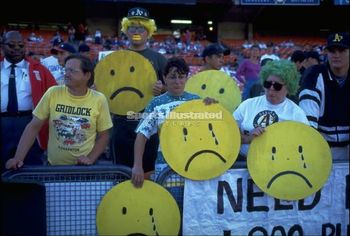 Sorry Athletics fans, you rank at the bottom of the list. A's fans have ranked in the bottom five of attendance in each of the last three years, capping off with last year's last place finish at roughly 17,000 fans per game.
That number looks even smaller in the cavernous McAfee Stadium, which Athletics fans have not filled in a long time. A poor stadium, mediocre play on the field, and the jettison of the franchise top talent give A's fans a reason to be bitter and stay away.
Additionally, the A's look across the bay and see the Giants with a beautiful new ballpark with a gorgeous setting and superstars worth watching. It's no easy job being an A's fan.
29. Florida Marlins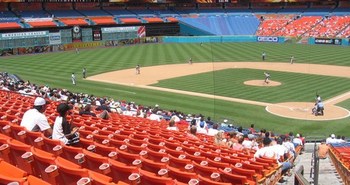 The Marlins have won two titles in 17 seasons of existence, which is not a bad ratio. However, for years now, the Marlins have played in front of thinning fans who appear to want nothing to do with the club. It doesn't help that a large percentage of south Florida's population is Northeast transplants with differing allegiances—and the Fish play in a enormous football stadium.
But those are not enough excuses and certainly not an excuse for the 375 people the Marlins drew to a game against the Nationals in 2007. The history of sending away top talent, an out of the place stadium, and other attractive options of south Florida make dedicated Marlins fans few and far between.
28. Washington Nationals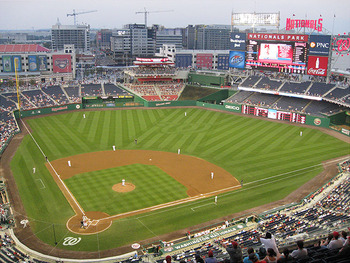 The Nationals finally got their own ballpark, but the club has faced trouble filling the place since its opening in 2008. The Nationals not only have posted the worst winning percentage in baseball over the last two seasons, but since the club moved from Montreal, there has been little reason for fans to believe.
The Washington area went without a big league club since 1971 before the Nationals showed up in 2005, so the club was forced to create a fan base from the ground up. So far, the mission's grade is "incomplete."
27. Toronto Blue Jays
Once upon a time, the Blue Jays packed the building formerly known as Skydome with thousands of dedicated fans to watch one of the best teams in the American League. Since then, Jays fans have diminished in huge numbers and don't appear ready to come back.
Toronto is a hockey town and the unsightly deterioration of the Rogers Centre exemplifies a fan base that is gone and may never come back.
26. Texas Rangers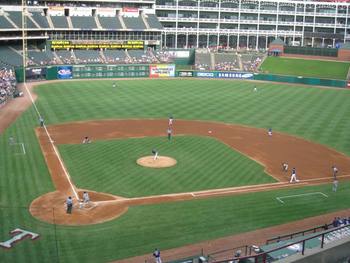 The Texas Rangers once drew big crowds to the Ballpark at Arlington (now Ameriquest Field) thanks to a power lineup and home runs by the dozen. Now, however, the Rangers have lost a significant chunk of its following.
It's not easy being a Rangers fan with football dominating sports minds 24/7/365. Also, the idea of sitting outside in 95-degree heat, at night, isn't the most inviting scenario. Rangers fans have found a way to be lukewarm in the scorching Texas sun.
25. Atlanta Braves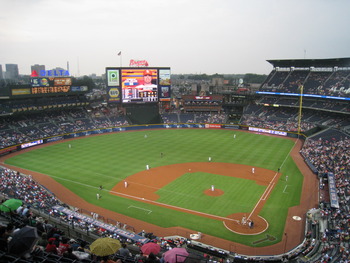 The Braves were once one of the most rabid fan bases in sports—The Chop!! But that is now ancient history in Atlanta as Braves fans have evaporated like the drought water in Georgia. It's not just the Braves.
Atlanta teams have long struggled to sell out their venues. However, it's a real low when the Braves could barely fill home games during the club's last postseason appearance.
24. San Diego Padres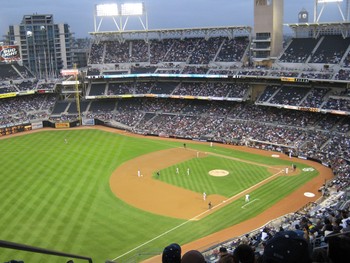 The Padres are a team that seems permanently in flux with its identity. The Padres have reached the World Series twice in the last 25 years, and with the trade of Jake Peavy, are down to few brand name players to appeal to fans.
San Diego fans also have a host of other options to entertain them other than the club. The weather, the beaches, the alternative entertainment in the city all combine to draw the attention away from the ballclub.
23. Tampa Bay Rays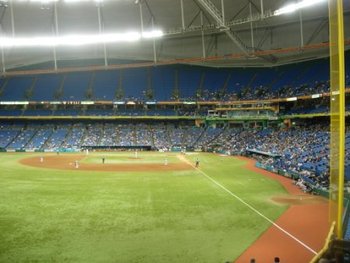 Rays fans came out of the woodwork during the club's march to the 2008 World Series. But the fans went back into hiding during much of 2009, and I don't blame them. Who wants to go from great Florida weather into an oversized warehouse?
The Rays and their fans endured nine years of the worst losing in MLB history before the name change and the turnaround took hold in 2008. However, do Rays fans have the confidence to keep coming out and supporting their club?
The answer is...not yet. It appears Rays fans want to see more from a team that showed them nothing for the previous decade. Quite a conundrum.
22. Arizona Diamondbacks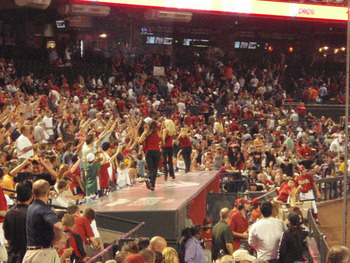 The Diamondbacks have gone through different uniforms like the laundry in attempt to increase revenue dollars anyway possible from a fan base that has not yet committed itself for the long haul. D'Backs fans are hanging around, but not enough to push them further up the list.
21. Houston Astros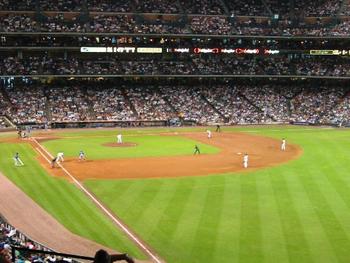 Astros fans swing like a pendulum. When the Astros are hot, the fans are there. When the Astros slip, the fans can't get out of the Big Juice Box quick enough. They've got a very unique ballpark and a recent history of winning, but fans just don't seem committed enough.
20. Chicago White Sox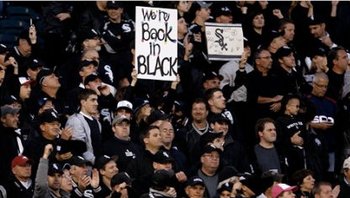 White Sox fans have to deal with living within their own bubble of Chicago away from Cubs fans. White Sox fans have their own solidarity in what is a Cubs town.
White Sox fans show their pride by showing up for their team. In fact, they could have moved a few spots up the list but who can forget a Sox fan and his son rushing the field to beat up on a Royals first base coach? That's an immediate deduction.
19. Pittsburgh Pirates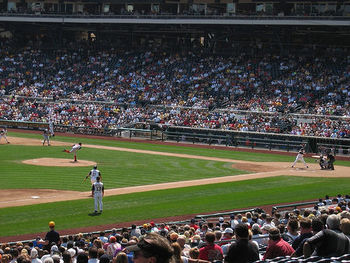 Pirates fans continue to show their loyalty despite watching a team that has not eclipsed the .500 mark since 1992. The Pirates still manage to draw over 22,000 fans a game. The Pirates are one of the classic teams in baseball, and Pirates fans want their team to improve. The onus is now on the Pirates' brass to deliver.
18. Kansas City Royals
Royals fans have put with a lot. Royals fans have put up with owning the punch line of numerous baseball jokes. However, Royals fans are not as bad as perceived.
Many may forget that the Royals were actually a preeminent American League franchise in the 1970s and 1980s. They have the desire to reclaim that energy, but Royals ownership must give the fan base something to root for.
17. Colorado Rockies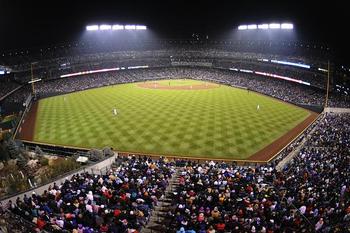 The Rockies packed Coors Field when the team came into existence in 1993 and they really haven't left. Rockies fans have stuck with the club through good times and bad, but may never have the desire to pack the home park like they did during the days of Larry Walker, Andres Galarraga, and Dante Bichette.
16. Seattle Mariners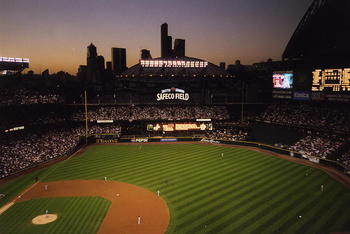 Seattle Mariners attendance has been the middle of the pack for the last three seasons. At least M's fans are consistent with the team's average play since a record-setting 116 wins in 2001.
15. Cleveland Indians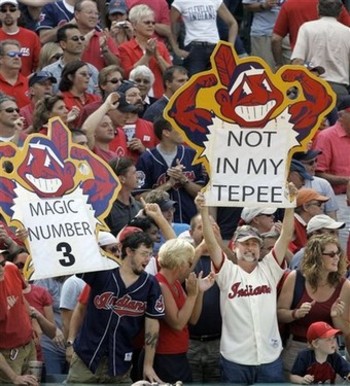 Like the film Major League, Indians fans have watched their stars disappear on an annual basis only to be replaced with a bunch of no-names. Nevertheless, Indians fans have stuck with their team for better or worse.
There is not much to root for in Cleveland sports, but the feathered faithful accept the misery, grit their teeth, and still cheer for their Tribe.
14. Los Angeles Angels of Anaheim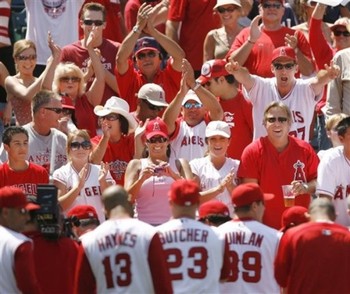 Ten years ago, Angels fans would not have landed this high up the list, but then a funny thing happened. The Angels became perennial contenders. Angels fans have since carved out a committed niche for their team away from the Dodgers and built their own identity and loyalty. Now, just get rid of the bloody thundersticks...PLEASE!
13. Minnesota Twins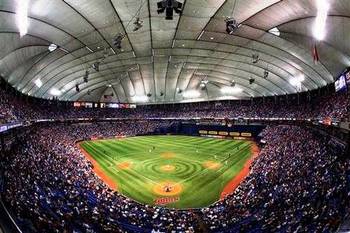 Twins fans famously made the Metrodome rock during pennant races and postseasons series. Homer-hanky waving Twins fans packed their park during the most crucial times of the season. However, the fans tend to stay away early in the season, only to come out when something is on the line. That knocks them back down the list.
12. Detroit Tigers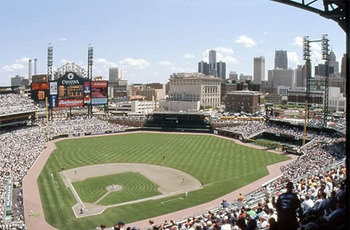 Tigers fans don't have it easy. The city around them is in shambles. The economy is making it tough for them to attend sporting events, but they still show up. Despite local hardships, Tigers fans helped the club finish in the top 10 in attendance last season. That is a real sign of dedication.
11. Baltimore Orioles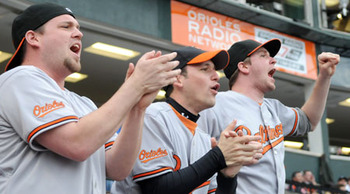 Like Pirates fans, Orioles fans have watched their team regress into an also-ran of Major League Baseball, despite a gorgeous ballpark. However, the Orioles are a classic MLB franchise and Orioles fans haven't given up that easy even with dwindling attendance number.
Angry fans have communicated their anger to an ownership they accuse of tanking the franchise.
I don't see Royals fans, or A's fans or Nationals fans paying to enter games only to deliberately stage a walk out in protest. That is the mark of real commitment to a team, collectively voicing disgust with how the team is run. Keep on fightin' the good fight O's fans.
10. Cincinnati Reds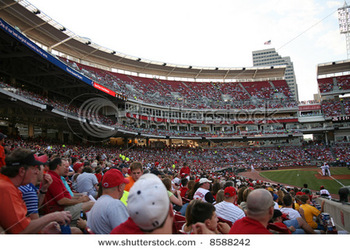 No, you will not find the Reds high up on the average attendance charts, but that does not mean Reds fans don't care. In fact, fans of baseball's oldest team care a great deal for their club. There is tradition to Cincinnati Reds baseball and fans have not forgotten it.
The last few seasons have brought renewed promise each spring, but the club has failed to deliver. These are no fair-weather fans. They just need a spark.
9. Los Angeles Dodgers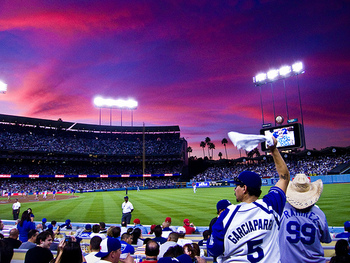 Dodgers fans catch a lot of grief for showing in the third inning, but if you had to be out of the office at 5-530 and had to fight Los Angeles traffic, you wouldn't make it anywhere by 7 PM either.
Dodgers fans are as serious about their baseball as their former Northeast brethren. The days of the Brooklyn Bums are long gone, but the commitment remains the same.
8. Milwaukee Brewers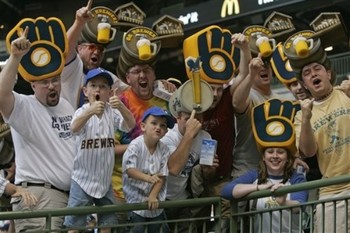 Once football season is over in Wisconsin what other sports do Cheeseheads have to turn to? The Bucks? No thanks. What may surprise many is that the Milwaukee is home to one of the most committed and active fan bases in baseball.
Milwaukee is one of baseball's smallest markets but Miller Park is filled 85 percent to capacity on an annual basis. This Miller is for you Brew Crew lovers.
7. Boston Red Sox
There are many things I could say about Red Sox fans, but I'm going to grit my teeth and recognize that Red Sox fans are one of the biggest and most committed fan bases in baseball. Now, the advent of the Pink Hatters helped boost Red Sox numbers and morale in recent years, but Sox fans give plenty of fan bases a run for their money.
6. New York Mets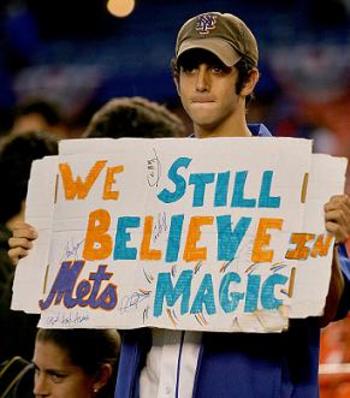 Other teams may lose more, but no fans have been through the sheer horror of watching their team virtually disintegrate before their very eyes. Two monumental collapses and the biggest rash of injuries to affect a team in recent MLB history left Mets fans in a whirlwind. Yet there they still are, ready to once again believe.
5. Chicago Cubs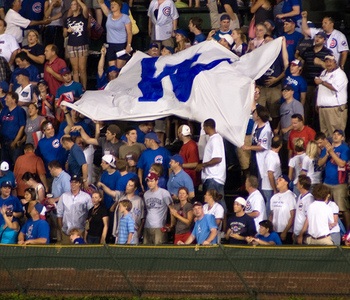 Cubs fans have stuck with their team through 100-plus years of losing, need I say more? Cubs fans will come to Wrigley Field even if the team decided to put chimps in uniforms. That being said, the only thing Cubs I see missing from Cubs fans is a little more accountability from ownership.
We all know how great of a time seeing a game in Wrigley is, but at what point when does the demand for a World Series title outweigh the desire to just kick back and drink some Old Style?
4. Philadelphia Phillies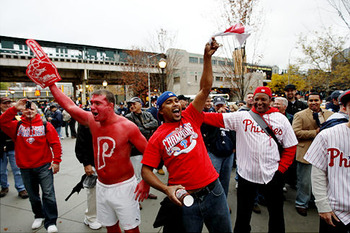 Cubs fans could learn a little something from Phillies fans. Yes, the Phillies won a ring in a 2008. But before that World Series victory, the Phillies possessed over 10,000 franchise losses in 125 years of baseball, with only one ring to show for it and STILL showed up. Philadephia fans got tired of Flyer futility, 76er failure, and Eagle collapses. Phillies fans demanded the best and got the best.
3. New York Yankees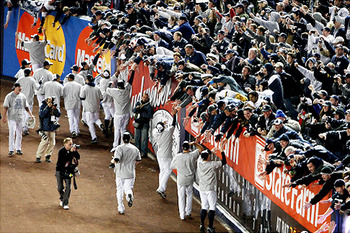 Other fans can bash Yankees fans for being full of themselves, rude, nasty, fair-weathered, or any other derogatory comment one can think of-but don't accuse them of a) not caring about their team or b) not understanding the game.
Yankees fans know what it takes to win and what to expect out their team. If the team lets them down, they will not shy from letting the players and the organization know. Knock down their Stadium? Charge $2,500 a ticket? It doesn't matter, because Yankees fans won't stay away.
2. San Francisco Giants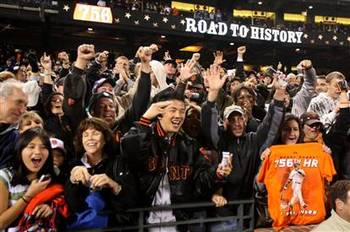 The Giants and the San Francisco Bay Area are a great match. No, the Giants have not won a World Series since they were in New York, but Giants fans still come out in droves and help the club rank among league leaders in attendance every year.
Like the Yankees, this is a very intelligent fan base that knows the game and is not willing to settle for poor baseball.
1. St. Louis Cardinals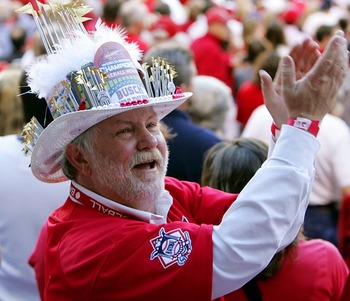 St. Louis labeled itself the "Best Baseball Town in America" and that is a label I'm willing to stand behind. Cardinals fans have been the most loyal fans throughout baseball history, standing behind the National League's most storied franchise.
The club and the fans re-invest in each other, creating a sense of baseball community that is unparalleled across baseball.
Keep Reading