Kansas City Chiefs Sign Chris Chambers, but Are More Moves on the Way?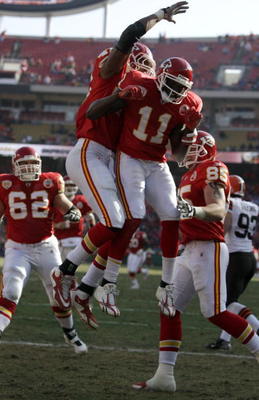 After watching big names like Julius Peppers, Karlos Dansby, and Chester Taylor sign free-agent contracts over the weekend, many Chiefs fans had to be wondering if general manager Scott Pioli was off on vacation and oblivious to the fact that free agency had begun.
On Monday, Pioli showed Chiefs fans that his priorities are in order.
Fans who followed the Chiefs closely last season should be ecstatic about Pioli re-signing WR Chris Chambers to a three-year deal worth up to $15 million.
After being released by the San Diego Chargers last season, Chambers signed with the team and led the Chiefs in receiving yards (608) and yards per catch (16.9) in only nine games. Most importantly for the Chiefs, Chambers has some of the most reliable hands in the NFL, and when paired with former first-round pick Dwayne Bowe last year, the offense was markedly better.
Now the question for Chiefs fans is whether Pioli can build on the momentum of signing Chambers and bring in some more talent to help the 2010 Chiefs.
Here is a list of players that Pioli should certainly entertain signing in the next few days and weeks leading up to the NFL Draft.
RB Thomas Jones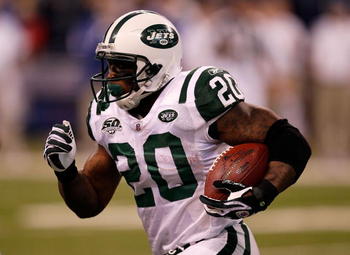 The emergence of Jamaal Charles in 2009 quickly made Chiefs fans forget about the release of malcontent Larry Johnson midway through last season.
However, when the Chiefs dumped Johnson, they also seriously downgraded the running back position should Charles get injured or otherwise not be able to bear the load of a long 16-game season.
Enter Thomas Jones.
The 31-year-old Jones, released by the New York Jets after turning in his best season with 1,402 rushing yards and 14 TDs last season, could provide the Chiefs with an excellent complement to Charles next season.
If not Jones, other RBs the Chiefs should look at:
LaDainian Tomlinson, Kevin Faulk, and Ladell Betts
RBs the Chiefs should stay away from:
Brian Westbrook, Justin Fargas, and Willie Parker
S Darren Sharper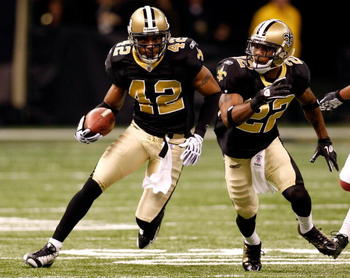 Last season, the Chiefs attempted to shore up the safety position by signing former Chicago Bear Mike Brown.
An 11-year veteran, Brown struggled in coverage, took bad angles when attempting to corral players in the open field, and showed Chiefs fans that he had clearly lost a step or three.
By contrast, 14-year veteran Darren Sharper, had arguably his best season as a pro for the Super Bowl Champion Saints last season.
With nine interceptions last season, including three that he returned for touchdowns, Sharper firmly staked his claim as the best available safety in this year's free agent class.
A leader on the defensive side of the ball, signing a player the caliber of Sharper would instantly make the Chiefs pass defense better. In addition to making tons of plays himself, his experience and presence in the Chiefs secondary should also make youngsters Brandon Flowers and Brandon Carr better.
If not Sharper, other safeties the Chiefs should look at:
Ryan Clark or someone in the draft
Safeties the Chiefs should stay away from:
Everyone else, including Mike Brown
OL Chester Pitts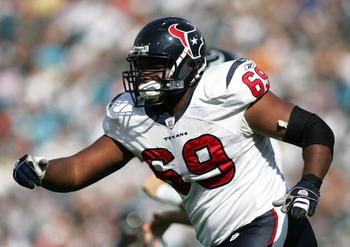 Since the retirements of guard Will Shields and tackle Willie Roaf, the Chiefs front office has struggled to find replacements for both of them.
With most draft experts expecting the Chiefs to address needs at tackle and guard in this April's draft, signing a veteran like Chester Pitts would give them a solid player and some versatility.
Pitts, a nine-year veteran who's played his entire career for the Houston Texans, offers the Chiefs that type of versatility. He has played both tackle and guard in his career, and despite coming off a knee surgery he suffered in 2009, he should be ready to go by the time the 2010 season gets underway.
If not Pitts, other offensive linemen the Chiefs should look at:
G Bobbie Williams, G Marshal Yanda, and T Mark Tauscher
Offensive linemen the Chiefs should stay away from:
T Damion McIntosh, T Cornell Green, and T Jon Runyan
Keep Reading

Kansas City Chiefs: Like this team?