2010 College Basketball Player Awards: Ugliest Hairdo, POY, and 20 Others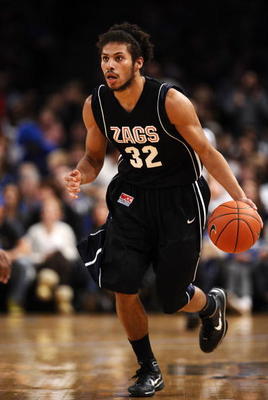 The 2010 regular season is finally behind us.
With so many players playing phenomenal basketball, it is time for them to receive their individual awards.
Who will win player of the year?
Who will win most improved?
Who starts the most fights?
Every award you can think of will be given out in this slideshow presentation—some more prestigious than others, and some a little more embarrassing than others.
Let's get right to the awards! Click continue to see if your favorite player gets the credit he deserves for his hard work performance-wise, appearance-wise, and personality-wise.
Player You'd Least Likely Want to Cut in Line: Arinze Onuaku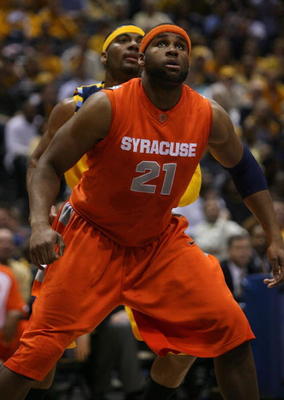 He's big, he's tall, and he's intimidating.
The 6'10", 275-lb. center for Syracuse has one of the biggest bodies in college basketball, maybe outside of Dexter Pittman.
I wouldn't want to cut him in line. I don't know about you.
Maybe if the line were for shooting free throws, he'd let you slip though.
Player with the Ugliest Hairdo: Steven Gray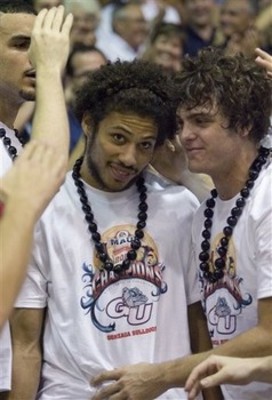 Best Three-Point Shooter: Blake Hoffarber, G, Minnesota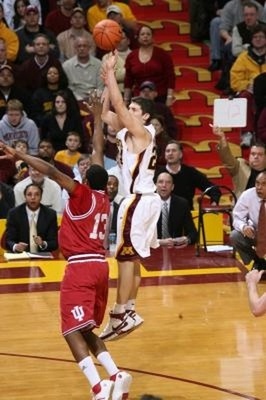 Hoffarber shot 48.1 percent from beyond the arc and averaged close to three three-pointers made per game.
Honorable Mention
Tommy Freeman, Ohio
Jared Stohl, Portland
Best Rebounder: Artsiom Parakhouski, Radford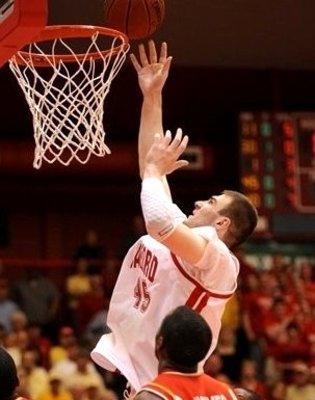 13.4 rebounds per game to lead the nation in that category.
Honorable Mention
Kenneth Faried, Morehead State
Best-Looking Player: Jordan Theodore, G, Seton Hall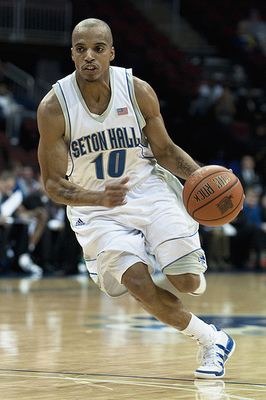 Best Dunker: Travis Leslie, G, Georgia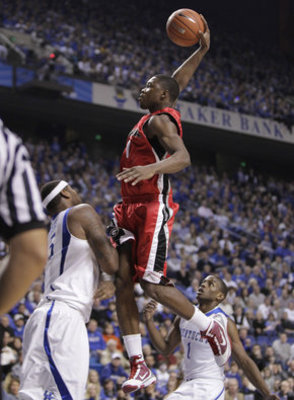 He has already been picked to win the dunk of the year by many fans for his powerful posterizing dunk over Kentucky's DeMarcus Cousin, as shown above.
Type in his name on YouTube and you will be amazed.
Biggest Temper: Yancy Gates, F, Cincinnati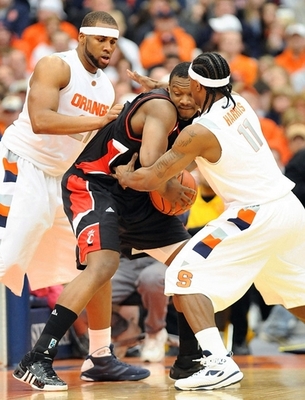 Yancy Gates is quick to be in your face. A countless number of times this season he has been involved in confrontations for accidental elbows, loose balls, and anything else that would piss off a player.
Best Free Throw Shooter: Donald Sims, G, Appalachian State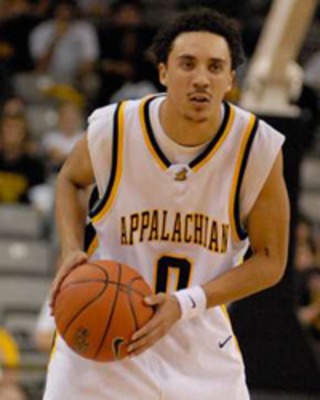 Sims shot an outstanding 95 percent from the charity stripe to lead the nation and made 4.8 free throws per game.
Best Shot Blocker: Hassan Whiteside, C, Marshall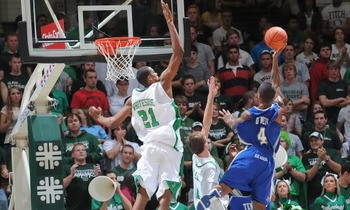 What else can I say to compliment this freshman big man other than he averages just under six blocks per game, nine blocks per 40 minutes, and has a season high of 13 blocks in one game?
Most Improved Player: Ashton Gibbs, G, Pittsburgh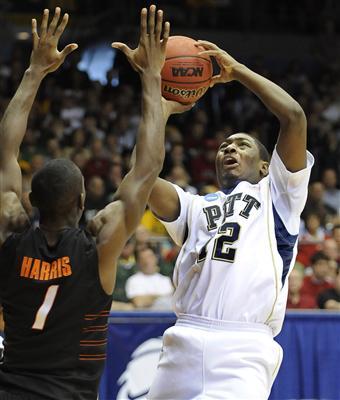 Last season Gibbs averaged 4.3 points per game. This season he averages 16.2 points per game.
Gibbs is one of those players whose play controls the entire team's.
In the second to last game of the season, Pittsburgh was looking at a 68-67 upset bid by Providence at home, but Gibbs hit a three-pointer at the buzzer to propel the Panthers to the dramatic victory.
Best Leader: Kalin Lucas, G, Michigan State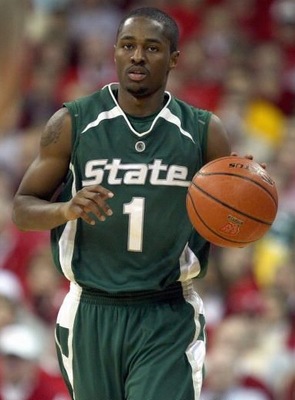 When Lucas went down with an ankle sprain, everyone knew that Michigan State was a whole different team without him. This was evident in their upset loss to Illinois.
When Lucas returned, he once again took the Spartans on his back, and the result is a share of the regular season Big Ten title.
The Spartans are only as good as Lucas plays, and what's more appropriate than their leader playing the point for them?
Rookie of the Year: DeMarcus Cousins, F-C, Kentucky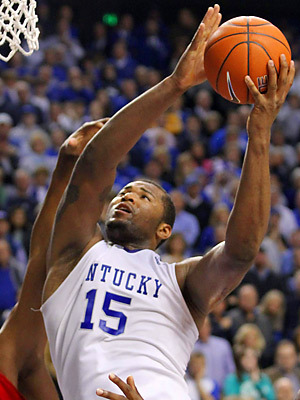 Cousins' main competition for this award was his own teammate, John Wall. However, the numbers are way better for Cousins, especially considering his lower expectations.
Some could argue that Wall should win this award, but I feel Kentucky wins more games this year without Wall than without Cousins.
Player I'd Most Like to Have As My Wingman: Sherron Collins, G, Kansas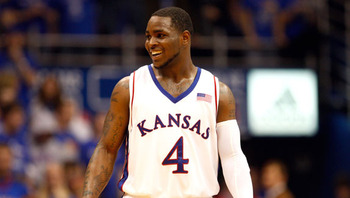 "Hello, this is my best friend Sherron Collins—the star point guard senior who plays for the Kansas Jayhawks."
What line would be better at luring in girls at a party?
Collins has the star status, the talent, the looks, and most importantly, the respect on campus. He'd be a terrific wingman.
Best Beard: Jacob Pullen, G, Kansas State
"Fear the Beard"—the catchphrase for the Kansas State student section.
Separated at Birth: Kevin Jones (WVU) and Gary Johnson (Texas), Part One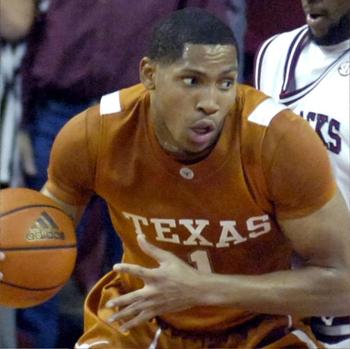 Gary Johnson. Now click continue to see his twin-looking brother Kevin Jones of West Virginia.
Separated at Birth: Part Two (photo of Kevin jones)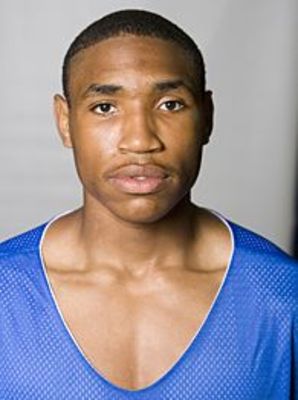 I was surprised that they weren't at least cousins...
Best Passer: John Wall, G, Kentucky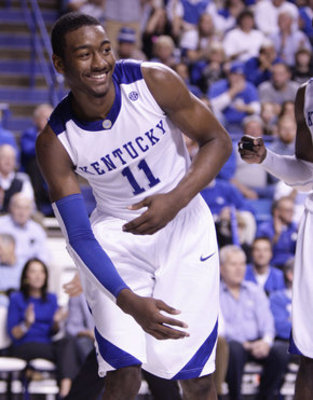 Whether his passes are in transition, for an alley-oop, flashy, or even to the wing, John Wall knows how to get the ball to his teammates.
He averages 6.2 assists per game.
Truck Award (Best Big Man): Cole Aldrich, C, Kansas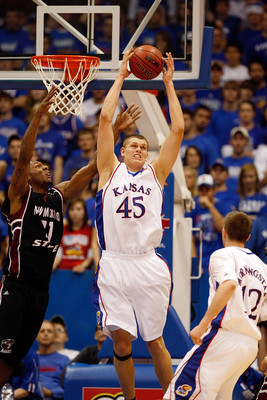 Averaging a double-double in addition to about four blocks per game, Cole Aldrich is clearly the best big man in the nation. He's performed like it and has been a factor down low on both sides of the ball all season.
The "He's Cash" Award (Most Clutch): Da'Sean Butler, G, WVU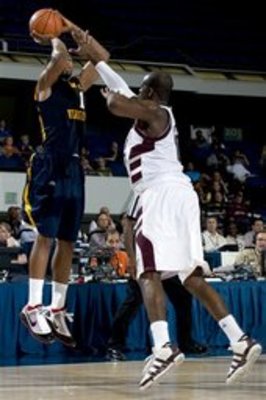 Da'Sean Butler is the reason why West Virginia is a top 10 team this season. When they've been down big, he's risen late in the game to lead his team to big comebacks.
When he shoots well, the Mountaineers win, and they've won many more times than lost so you know he's been shooting all year.
Most Disappointing Player: Willie Warren, G, Oklahoma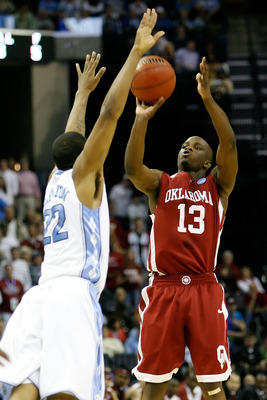 Warren forewent the NBA draft to return for his sophomore season. Expectations were very high, especially after the success he had as a freshman.
Warren's numbers stayed pretty much the same this year from last, but he also killed his team's chances by getting injured.
Player of the Year: Evan Turner, Point Forward, Ohio State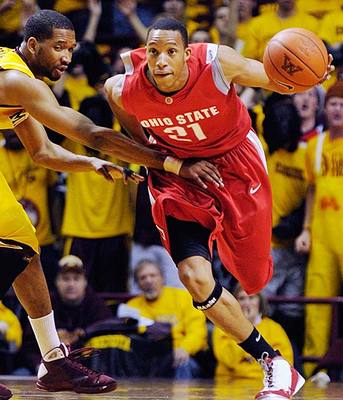 Call him Mr. Triple-Double.
Ohio State was a middle of the pack Big Ten team without Turner (went 3-3). When he returned, he led them to a 14-3 finish to claim a share of the Big Ten title.
Ohio State didn't have a point guard. No problem—Turner took that position.
Ohio State didn't have a leader. Turner assumed that position as well.
Lastly, Turner has been everywhere on the court. He passes, rebounds, scores, and plays defense. More so, he makes his teammates better by freeing them up and easing the pressure off them to play freely.
Keep Reading