The 20 Biggest Athlete Sex Scandals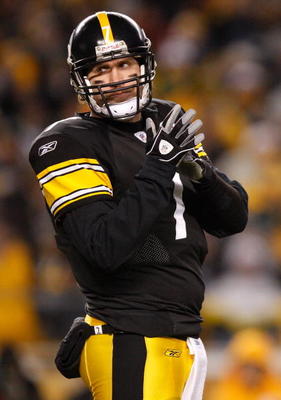 The news that Steelers quarterback Ben Roethlisberger is once again in trouble for his actions off the field got us thinking about what some of the most outlandish and popular sexcapades by athletes have been through the years.
Athletes have too found often been caught with their hands in the cookie jar, but only these 20 came out on top as having the most unbelievable, confusing, and sometimes wrong and illegal acts.
20. Shawn Kemp Opens His Own Nursery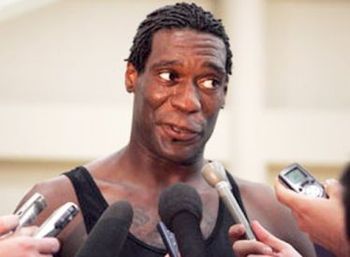 By 1998, Shawn Kemp's days as one of the most electrifying dunkers in the NBA were near over. He would spend the next five seasons hanging on to different rosters and trying to earn paychecks.
It turns out there was good reason. The "Reign Man" was the father of seven illegitimate children with six different women. Holy alimony!
19. Denny Neagle Gets Busted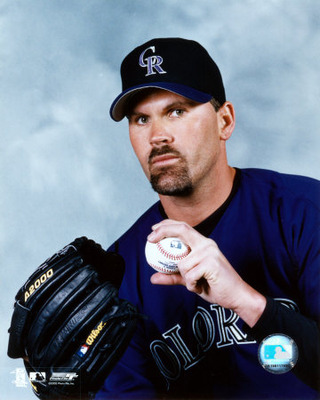 In 2001, Denny Neagle signed a five-year, $51 million contract with the Colorado Rockies.
Neagle never lived up to the expectations of the contract and one night was pulled over by police during an exercise in stress management.
Neagle—who was married at the time—was found with a prostitute in the passenger seat who was in the middle of providing, uh, services.
18. Jackie Gallagher-Smith Uses Her Caddie for Other Reasons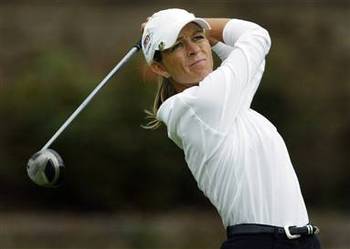 Like the saying goes, bad publicity is better than no publicity. That is true for the LPGA Tour, which struggles to survive as a professional tour.
Well, the LPGA made headlines in 2005 when golfer Jackie Gallagher-Smith was accused by Gary Robinson, her former caddie, of being seduced simply for the purposes of impregnating Gallagher-Smith.
Since Gallagher-Smith was married at the time, Florida law decreed that Robinson—who initiated a lawsuit against his former employer—could not demand a DNA test.
17. Love Affair LSU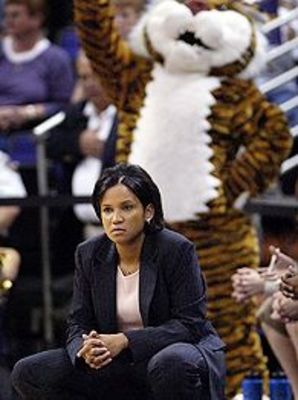 Dana "Pokey" Chatman was the successful head coach of the LSU women's basketball team. Chatman led her club to four consecutive Final Four appearances.
That all came to a crashing halt in 2007 when Chatman's assistant coach outed Chatman for having an affair with a player. Chatman quit and has not returned to NCAA coaching since.
16. Dennis Rodman the Bride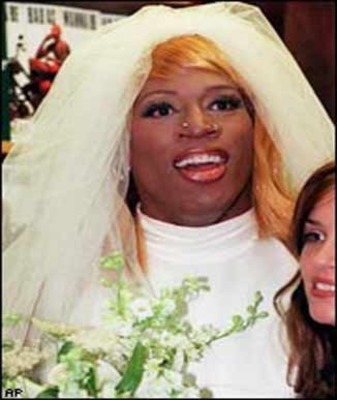 Dennis Rodman was knocked for being the NBA's most unique character in the 1990s. Rodman's bizarre actions reached a climax in 1997, when he showed up to a book signing for his autobiography Bad As I Wanna Be in a full-blown wedding dress.
Rodman was known for his big mouth, rainbow hairstyles, and rebounding prowess, but we added cross-dresser to the list after that appearance.
15. Boris Becker Lands an Ace in the Hole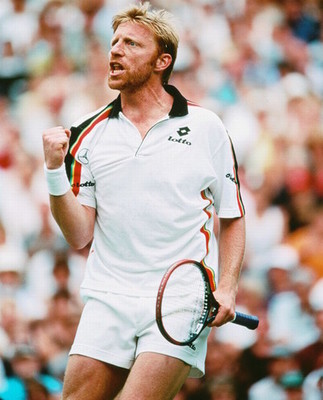 Boris Becker was bounced in an early round matchup at Wimbledon in 1999. How did he handle it?
By having an affair with a women in a broom closet of a sushi restaurant at a London hotel. The result was a baby born nine months later.
Initially Becker denied the story, but he eventually claimed ownership of the child.
14. Seigler's Side Business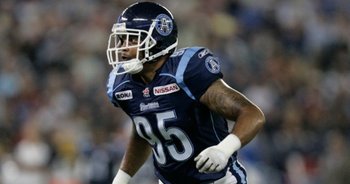 Richard Seigler wasn't a common name on the Pittsburgh Steelers' Super Bowl XL-winning team.
However, Seigler could not escape the limelight when a former girlfriend accused Seigler of running a prostitution ring out of Las Vegas and living off the earnings.
The chargers were dropped in March of 2008, but the damage was already done. The Steelers released Seigler shortly after the accusations, and he has since been relegated to the CFL.
13. Oden Bares All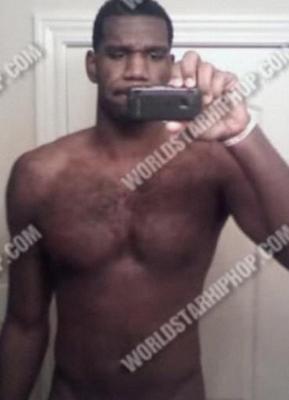 Greg Oden has been much maligned for his rash of injuries that have kept him sidelined for the majority of his young career.
So how did the former first overall pick keep himself busy? By snapping nude photos of himself and sending them to a girlfriend—only to have the pictures end up all over the Internet. Whoops.
12. Good Guy Goes Wrong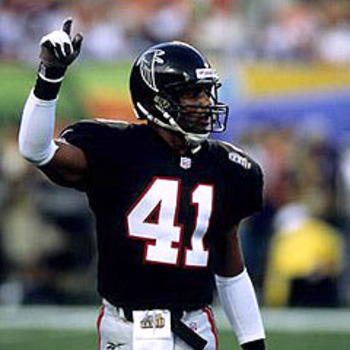 Talk about the all-time example of irony. In 1998, Eugene Robinson was awarded the Bart Starr Award for "high moral character." That distinction lastly mere hours.
The night before Super Bowl XXXIII, the former Falcons safety was busted for soliciting oral sex from an undercover police officer.
11. Chipper Knocks One Out Of The Park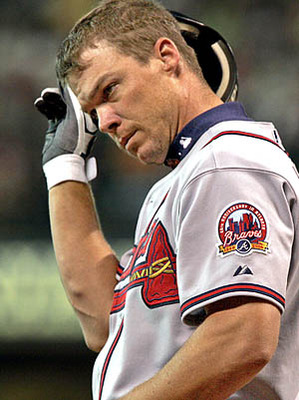 Chipper Jones has long been known as the face of the Atlanta Braves. However, Chipper ended up with egg on his face back in 1999 when he admitted to fathering the child of a Hooters waitress local to the Braves' spring training home.
The admission came nearly seven years after Jones married his wife.
10. Big Ben Can't Stay Out of Trouble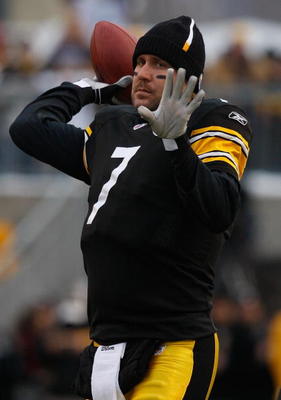 Other stories on this list are bizarre and not all illegal, but what Ben Roethlisberger is currently experiencing is very serious.
For the second time in less than eight months, the Steelers quarterback was accused of sexual assault while the initial charge stemming from the summer of 2008 (initially made public in July 2009) was not yet resolved.
Roethlisberger is not only the face of the Steelers franchise, but one of the more recognizable players in the league as well. It's a very, very dicey situation for Big Ben.
9. A-Rod's Toronto Tail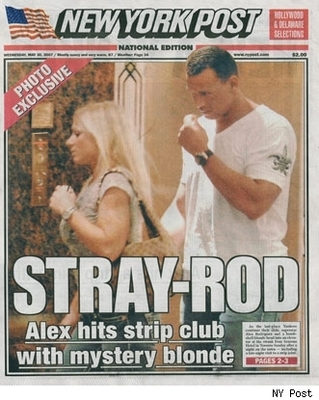 It was the headline that served as the catalyst for Alex Rodriguez's troubles over the next two years.
During a road trip in Toronto, A-Rod was busted leaving his hotel with a stripper with whom we later found out he had an ongoing affair with the previous married A-Rod.
From there came the tabloid headlines about A-Rod's divorce and subsequent relationship with Madonna.
8. Ron Mexico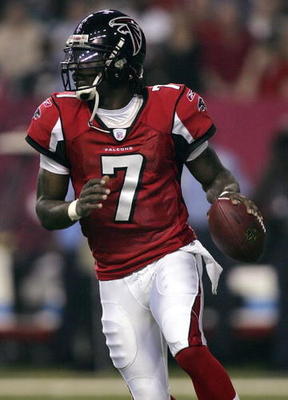 Before he went down as a dog fighting kingpin, Michael Vick was tagged with a personally embarrassing escapade.
In early 2005, a former girlfriend of Vick accused the former Falcons quarterback of knowingly transmitting genital herpes. Vick was treated for the disease at clinics under the alias "Ron Mexico."
Vick settled the following lawsuit out of court, but for a short period of time "Mexico No. 7" jerseys became a hot merchandise item.
7. Vikings Love Boat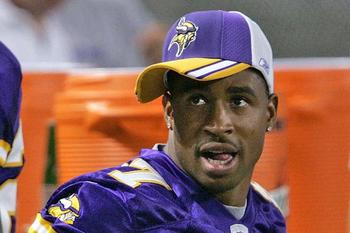 The Vikings sure knew how to keep busy during their bye week of the 2005 season.
Seventeen members of the club, led by ringmaster Fred Smoot, rented two boats and hired a large number of out of town prostitutes for what turned into a night of sexual behavior that included just about everything a guy's mind could dig up.
On top of that, it may not have been the only time such a night took place.
Photos, lewd acts, and the remnants of the night left all over the boats left plenty of evidence for the authorities.
6. Wife Swap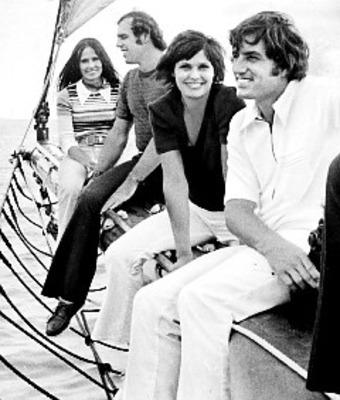 Guys will sometimes joke about switching wives with their buddies, but in 1973 Yankees pitchers Fritz Peterson and Mike Kekich took the idea and ran with it.
The pair literally traded wives and children prior to the 1973 season.
The two had been friends for years but took the steps of actually trading families. Peterson and Kekich's wife remained married for years afterward and actually had four additional children.
5. Take the Sitter Home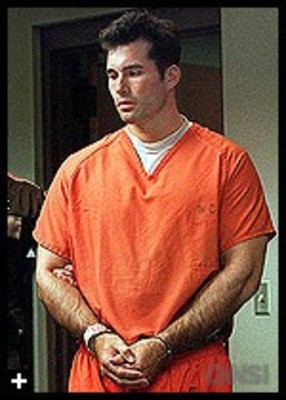 Mark Chmura was an All-Pro tight end during the Packers' successful run of the mid to late '90s.
However, Chmura's career came to abrupt end with one creepy night during the offseason following the 1999 season.
Chmura was accused of having sex with his family's 17-year-old babysitter at a post-prom party of the local high school. Chmura was eventually acquitted of two charges but later admitted he engaged in improper behavior.
4. Marv Albert Gets the Hoop and the Harm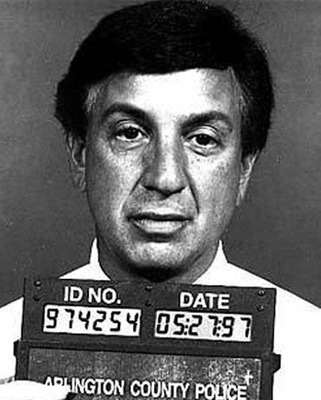 Marv Albert was the voice of NBA coverage on NBC. Until then, the worst kept secret we knew about Marv was his toupee.
That was until news broke that Albert was charged with felony accounts of sodomy and sexual assault after biting his longtime girlfriend 15 times during the incident.
Albert eventually pleaded down to assault and battery charges but was unceremoniously fired from NBC.
3. Kobe Accused of Rape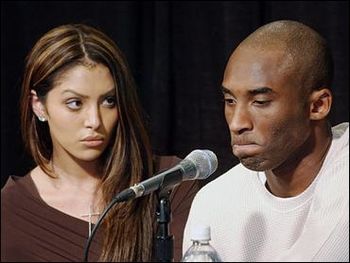 Kobe Bryant was becoming the leading star of the NBA in the summer of 2003, but then the hammer dropped. Bryant was accused of rape by an 19-year-old hotel employee.
The sordid details of what happened that night were splashed all over the Internet and ESPN while Bryant admitted to adultery with his wife by his side, fresh with a $4 million ring.
The charges were eventually settled in civil court, and it took years for Bryant to regain his image and endorsements.
2. The Women of Tiger Woods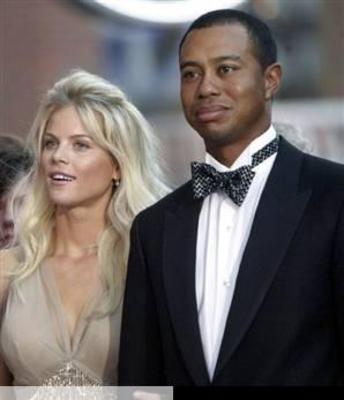 The story is fresh in our minds, so there is no need to go into too much depth.
Tiger Woods. Nine confirmed women and who knows how many more. Sexual rehabilitation and the following press conference. The loss of millions of dollars in endorsements and a new prenuptial agreement for his wife.
Yes, it was a quick fall from grace for Tiger.
1. Mike Tyson Goes to Prison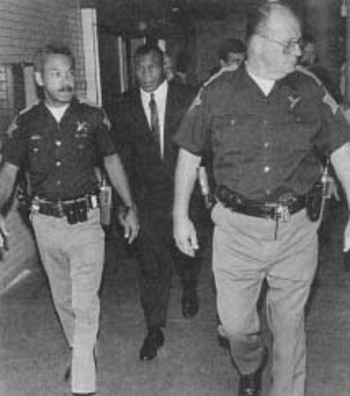 Mike Tyson had already lost his invincibility with his loss to Buster Douglas. Then the former heavyweight champion went to prison for three-plus years from 1991 to 1995 for the rape of Desiree Washington.
He would later regain his title belt, but Tyson was never the same dynamic boxer he was prior to his prison stay.
Keep Reading