Fantasy Baseball Preview: Part Four: Young Talent That Hit a Rough Patch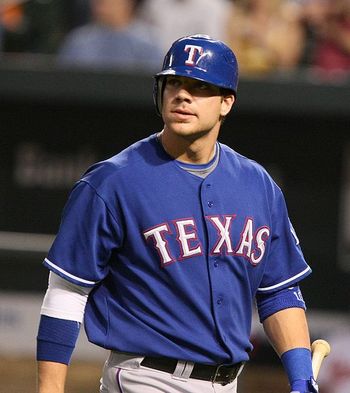 Welcome to another installment of my fantasy baseball preview.
The fourth group is a collection of young, talented ballplayers who hit a stumbling block in their road to stardom last season.
Some of these players' levels of production suffered as a result of injury or circumstance, while others simply had the shortcomings in their game exposed by the league.
Regardless of the reasons for their drop in value, this list is chock full of potential value picks who will help flesh out your roster with legitimate upside.
Nelson Cruz - Outfield, Texas Rangers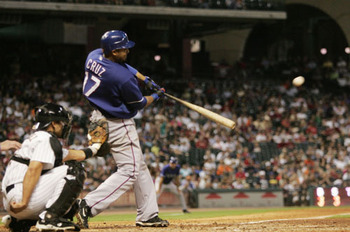 One would have trouble complaining about a 33 HR, 20 SB season from an up-and-coming talent like Cruz, but occasional streakiness left his owners wondering what could have been if Cruz had played more and not struck out so often.
If Nelson can balance out his home/road splits (.286/.232 BA), cut down on his whiffs (118), and play with a little more consistency, he could easily surpass 30/30 in 2010.
With Marlon Byrd gone to Chicago, Cruz has right field all to himself, and stands to benefit from the return of a healthy Josh Hamilton as well as the addition of future DH Vladimir Guerrero.
Chris Davis - First Base, Texas Rangers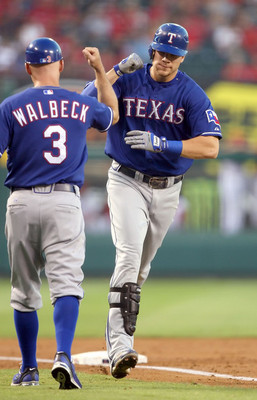 Davis jumped out of the gate with 17 homers as a 22 year-old rookie in 2008. As prognosticators drooled at the possibility of what he could accomplish over a full season, Davis shot up 2009 fantasy draft boards, only to strike out in 34 of his first 70 at-bats last year.
After he spent most of July and August in the minors, Davis showed signs of promise by hitting .284 during his late-season stint in The Show.
If people remember Davis' prodigious strikeout rate more than his age and potential, be prepared to jump on this possible value pick in the middle rounds after the elite first basemen are gone.
Stephen Drew - Shortstop, Arizona Diamondbacks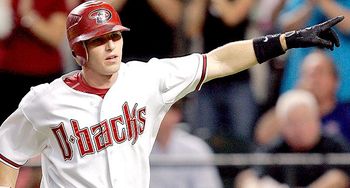 2009 was a topsy-turvy season for the Brothers Drew, as J.D. was the one who exceeded expectations while Stephen underachieved.
In spite of his lackluster 2008, Stephen will be 27 this season, and last season's hamstring issue looks to be behind him. Arizona can't be much worse than they were last year, so draft Drew as an upside pick in the middle rounds.
Yovani Gallardo - Starting Pitcher, Milwaukee Brewers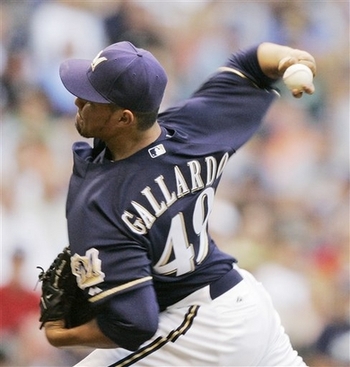 The ace of the Brewers staff pitched a complete 2009 after missing almost all of 2008. In his return, Gallardo experienced something of a regression as he logged 94 walks in spite of 204 strikeouts.
If he can keep his pitch counts in check and limit the number of free passes he doles out, Gallardo has the repertoire to be a perennial All-Star. As Milwaukee continues to mold their pitching staff, Yovani will be the rock that they develop their young hurlers around.
Cole Hamels - Starting Pitcher, Philadelphia Philles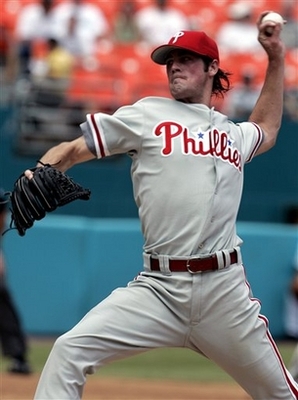 Observers who took the 26-year-old hurler's enormous 2008 workload into account proceeded with caution in 2009.
Critics of pitching coaches who are reluctant to overwork their young pitchers need only to check out the stats from Hamels' downturn 2009 to understand why young starting pitchers tend to be "babied" towards the end of the season.
Although the lefty pitched deep into the 2009 postseason, expect Hamels to bounce back in 2010 as he has reportedly added a fourth pitch (slider or cutter) to his arsenal.
Josh Hamilton - Outfield, Texas Rangers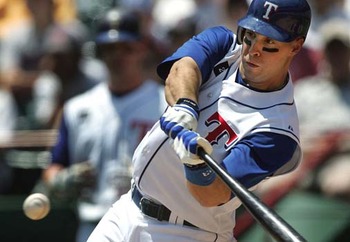 While 2008 could be chalked up as too good to be true, Hamilton set unfair expectations for himself by tattooing 32 homers, driving in a ridiculous 130 runs, and amassing a .305 BA.
As playing center field took a toll on Hamilton's body, he missed almost half the season with a bad back.
Since the 28-year-old will play strictly corner outfield positions, one should expect less wear and tear on Hamilton's body through a 162-game season.
As long as he stays sober and injury-free, 30+HR and 110+ RBI aren't too much to expect.
But given Hamilton's demons that he occasionally battles (as recently as January), don't use more than a fifth-round pick on him in case he falls off the wagon in 2010.
Corey Hart - Outfield, Milwaukee Brewers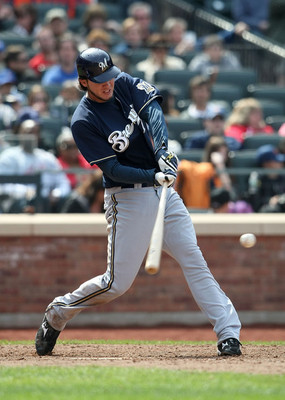 Corey was a real Hartbreaker (sorry, couldn't resist) for his owners as he was coming off of two consecutive 20/20 seasons.
Until Hart improves his undisciplined approach at the plate, his batting average, runs, and on-base percentage will suffer.
Still only 28 years young headed into 2010, Hart has many years ahead of him to return to his impressive totals from two years ago. Hart still has a steady gig, and some serious talent hitting in front of him in the Milwaukee lineup.
Although I wouldn't recommend Hart as a OF3 like last year, he'd be a bargain if he gets drafted after the 20th round.
Francisco Liriano - Starting Pitcher, Minnesota Twins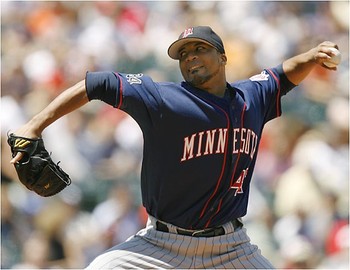 2006 seems a long time ago in terms of Liriano, doesn't it? Four years ago, the southpaw took the baseball world by surprise at the age of 22 by going 12-3 with 144 strikeouts in 121 innings pitched.
Since Liriano's rookie season, most fantasy drafts have had at least one sucker optimistic enough to grab the Liriano of yore. After he tore up the Dominican Winter League in January, optimism is abound that the old (or, should I say, young) Liriano is back.
With a solid Twin defense and excellent bullpen behind him, Francisco is definitely worth a mid-to-late round pick with tremendous upside. If the southpaw rounds out your rotation, you'll be in good shape with an extremely high upside pick at a low cost.
UPDATE: Minnesota closer Joe Nathan was recently diagnosed with a torn ulnar collateral ligament and may require Tommy John surgery. If Nathan is out for all of 2009, downgrade all Twins starting pitchers accordingly due to the fact that Nathan will not be closing the door in the ninth inning.
Nate McLouth - Outfield, Atlanta Braves
After his stellar '08 campaign for Pittsburgh, the Braves confidently went after Nate the Great in on hopes of having him bat leadoff and play center field.
Things didn't go according to plan, as a bum hamstring limited his productivity both at the plate as well as in the field.
Fully healthy for 2010, McLouth should improve upon a lackluster 2009, and push his way back into the 20/20 club. In the new-look Braves' outfield that includes former Yankee Melky Cabrera, and projected phenom Jason Heyward, McLouth has more offensive and defensive protection now that over-the-hill Garret Anderson returned to Southern California to play with the Dodgers.
Carlos Quentin - Outfield, Chicago White Sox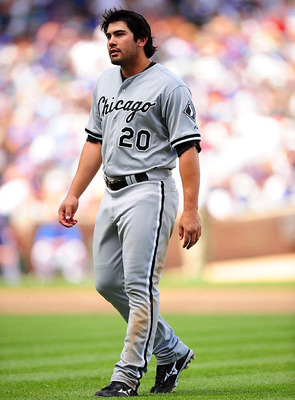 Quentin is coming of wrist surgery, and has indicated he is all systems go for spring training 2010.
An MVP-type season in 2008 made the Arizona Diamondbacks regret trading Quentin for minor-league 1B Chris Carter (your reaction is correct, "Who?!"), but now Quentin, who recently signed a one-year contract with the ChiSox for $3.2M, is playing for a long-term deal.
Grab Quentin after the supposed "elite" OFs are off the board, and you could get All-Star value with a mid-round pick.
Alexei Ramirez - Shortstop, Chicago White Sox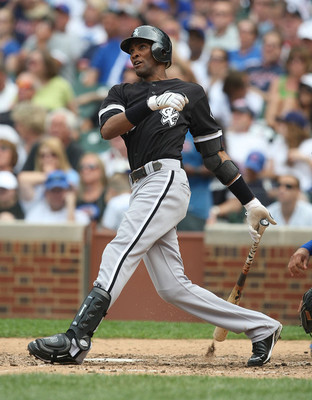 Not-so-sexy-Alexei hit fewer HRs and RBIs than in '08 when he had 62 more at bats. Still only 28, the Cuban has room for improvement, but his less-than-stellar on-base skills coupled with the fact that he's moved all over the White Sox batting order limits his upside.
Ramirez' luster since he placed second in 2008 American League Rookie of the Year voting has worn off a bit, but the five-tool talent could be a good value pick if he bounces back.
Grady Sizemore - Outfield, Cleveland Indians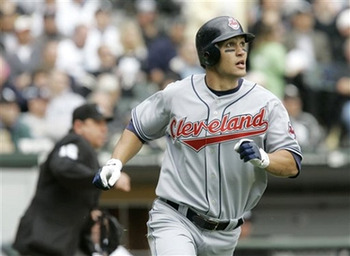 Grady tried admirably to play through a sports hernia and elbow issues even though those two maladies clearly affected his performance on an Indians team that was in fire sale mode anyways.
Regardless, Sizemore is 100 percent healthy, ready for spring training, is in his age-27 season, and will probably be undervalued headed into 2010 considering he has 40/40 potential.
If he somehow, someway, falls to the third round of your draft, do not hesitate to grab Grady as your OF1.
Joakim Soria - Relief Pitcher, Kansas City Royals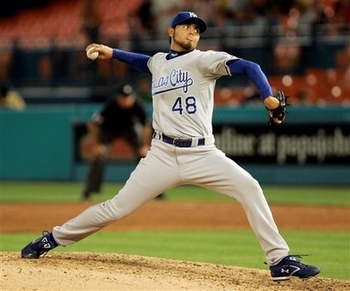 Based on his 2.21 ERA and 1.13 WHIP, one wouldn't have expected Soria to be part of Group Four. But Soria set the bar so high in 2008 with a 1.61 ERA, .86 WHIP, and 42 saves that, in hindsight, he didn't leave much room for improvement.
Furthermore, the 2009 Royals were projected to be a lot less awful than they turned out.
As a result, Soria's save opportunities were few and far between. But the young closer turns 26 this May, so his best years should still be ahead of him. Soria is likely to surpass his paltry '09 save total, so buy low on the fearless fireballer after the first six or seven stud closers are gone.
Geovany Soto - Catcher, Chicago Cubs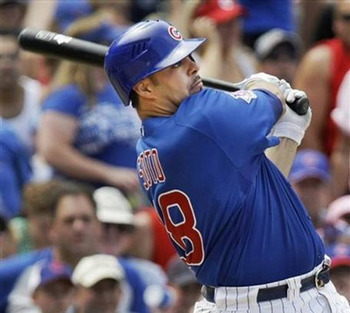 A horrendous sophomore slump not only put Soto in a platoon with Koyie Hill, but also dearly cost owners who drafted Geo as their top catcher.
One thing that warrants some concern is Soto's relatively inconsistent minor league track record. From 2001-06, Geo hit a total of 25 homers. In 2007 alone, he clubbed 26 for AAA Iowa. After hitting 23 in his rookie season in '08, he hit less than half as many bombs (11) in only 163 fewer at-bats. This overall lack of consistency scares me, and I'll probably look elsewhere for my C1.
In an attempt to get into the best shape possible, Soto dropped 40 pounds this offseason, which should help his stamina and knees. Soto shouldn't be as bad as he was in 2009, but a repeat of 2008 seems optimistic. If you get 18-20 HRs and 75+ RBI out of Soto in 2010, you should be pleased. Anything more out of the 27 year-old would be gravy.
Matt Weiters - Catcher, Baltimore Orioles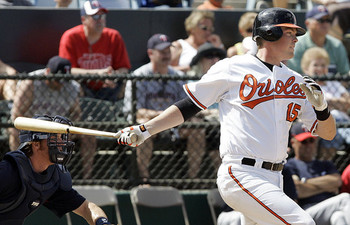 One of the trendier, sexier picks of preseason 2009, Weiters didn't get consistent playing time until well into the second half of last season. Owners who overpaid but waited patiently were treated to a .362 BA from Wieters in September/October.
In other words, he has shown enough upside in limited action to prove that he may be the real deal, but don't make the same mistake by reaching too far strictly based on his potential.
Personally, I'd rather take the comparable Miguel Montero in the 17th round as opposed to Weiters in the 11th.
David Wright - Third Base, New York Mets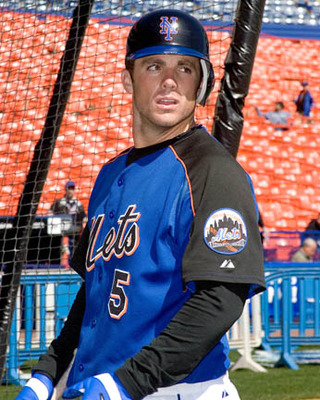 When the Mets moved from Shea Stadium to Citi Field in 2009, experts predicted a dropoff in home runs for many hitters in their lineup. Last season's rash of injuries created a nightmare season for the Metropolitans, and the new ballpark didn't help balls leave the yard either.
Although Wright played most of the lost season with the likes of Fernando Tatis and a washed-up Gary Sheffield protecting him in the lineup until he was plunked in the head by a fastball in September, his 10 homers and 72 RBI were hugely disappointing considering he was a top-three pick in many fantasy leagues.
The good news is that Wright ranked tops in the major leagues in BABIP (.400) in '09, so some statistical correction is due for Wright in 2010, who was arguably the unluckiest hitter in baseball last year.
Keep Wright in your sights, but expect some market correction. In other words, you can probably get him in the first three rounds instead of the first three picks.
Chris B. Young - Outfield, Arizona DIamondbacks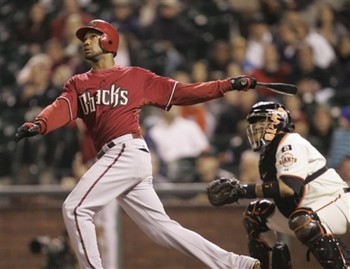 Keep Reading