What the Top 22 Bubble Teams Need to Do to Make the NCAA Tournament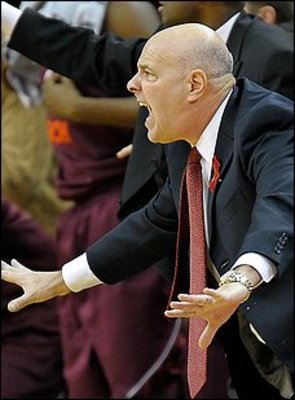 With just six days left until Selection Sunday, 34 bids have been locked up by teams who don't need to win another game to get into the field.
The most recent to nail down a bid were Louisville, which beat Syracuse for the second time this season; Virginia Tech, which won at Georgia Tech for its third top-50 win and its 10th in the ACC; Northern Iowa, which won the Missouri Valley Conference tournament; and Wake Forest, which picked up its sixth top-50 victory by beating Clemson.
When you add in the 15 teams coming from low-major single-bid conferences, that brings the total number of claimed spots up to 49.
Toss in teams like UTEP, Cal, Old Dominion, Utah State, Siena, and Kent State, which have anywhere from a great chance to a remote chance of snagging an at-large even if they don't win their conference tournaments, and you're left with only 10 available spots for 22 bubble teams.
This slideshow will explain what those schools need to do during Championship Week in order to earn a bid to the Big Dance.
But first, here are my current projections for the 34 locks and three potential single-bid conference winners:
1 - Kansas, Kentucky, Syracuse, Duke
2 - New Mexico, Purdue, Kansas State, West Virginia
3 - Ohio State, Villanova, Baylor, Pittsburgh
4 - Texas A&M, Michigan State, Temple, Tennessee
5 - Georgetown, Butler, Vanderbilt, Wisconsin
6 - Xavier, Maryland, BYU, Richmond
7 - Missouri, Clemson, Gonzaga, Texas
8 - UTEP, Florida State, Oklahoma State, Northern Iowa
9 - Louisville, California, Wake Forest, Virginia Tech
10 - Old Dominion
And now my projections for the bottom of the bracket:
12- Utah State
13 - Siena, Kent State, Cornell, Murray State
14 - Oakland, Wofford, Weber State, Sam Houston State
15 - UCSB, Morgan State, East Tennessee State, North Texas
16 - Stony Brook, Quinnipiac, Lehigh, Winthrop, Jackson State
Scroll through to find out who fits into those crucial middle 10 spots.
Marquette (10 seed)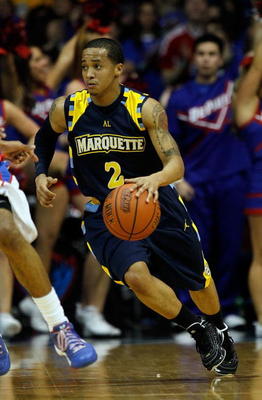 Marquette missed its chance to lock up a bid when it fell at home to Notre Dame on Saturday, but the Eagles should still be safe thanks to an 11-7 conference record that has earned them the 5 seed in this week's Big East tournament.
They will play either No. 12 UConn or No. 13 St. John's in the second round on Wednesday. A loss in that game would drop Marquette below .500 (8-9) against the top 100 and could put its at-large hopes at risk. A win should put them in.
Florida (10 seed)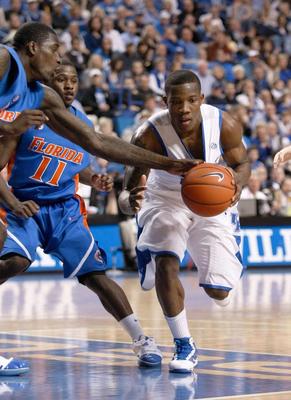 Florida whiffed on its second consecutive opportunity to lock up a bid when it fell at Kentucky on Sunday. This came after the Gators lost at home to Vanderbilt last Tuesday.
But Florida has three key wins over Florida State, Michigan State, and Tennessee, so the Gators probably only need to beat Auburn in the first round of the SEC tournament to feel safe.
A victory over Mississippi State in the quarters wouldn't hurt, though, because the Bulldogs are also a bubble team.
UNLV (10 seed)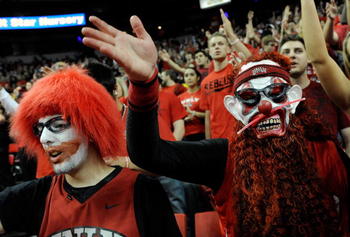 UNLV won its fourth straight game over sub-par competition when it blasted Wyoming on Saturday.
The good news for the Rebels is that they have four RPI top-50 victories (Louisville, at New Mexico, San Diego State, BYU). The bad news is that they also have three sub-100 losses (vs. USC, Utah twice).
Lose to the Utes a third time in the quarterfinals of the Mountain West tournament and Vegas could be gambling with their NCAA hopes.
Georgia Tech (11 seed)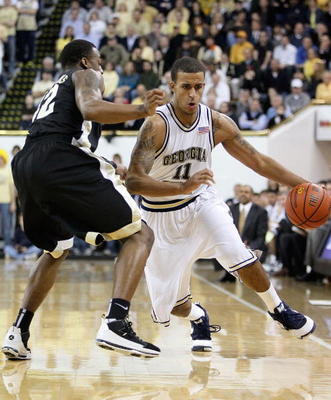 Georgia Tech didn't do itself any favors with a home loss to Virginia Tech on Saturday. The Yellow Jackets have now lost five of seven to finish the regular season at 7-9 in the ACC. That conference is down this year, and so a losing record leaves the bumble bees with some work to do.
They must beat North Carolina in their opening game of the league tournament before possibly cementing a spot in the Dance with a win over Maryland.
Notre Dame (11 seed)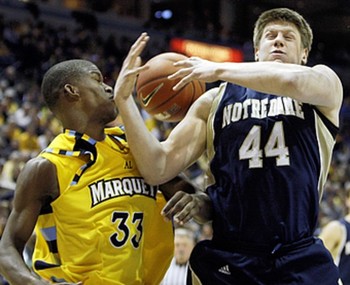 Notre Dame picked up four top-60 wins over the past two weeks to jump from out of the conversation to safely in the field.
The Irish's latest victim was No. 57 Marquette on Saturday in Milwaukee. Luke Harangody returned to provide a spark off the bench, but ND has proven that it doesn't need the all-conference player to succeed.
The Irish got an important first-round bye in the Big East tournament and probably only needs to beat Seton Hall or Providence in the second round to clinch a bid.
South Florida (11 seed)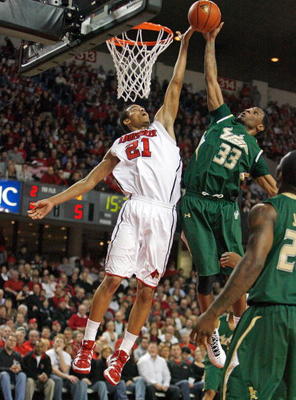 South Florida picked up its sixth top-70 win with a 75-68 decision over UConn Saturday. The Bulls have now defeated Georgetown (on the road), Pitt, Connecticut, Seton Hall, Cincinnati, and Kent State, and they finish at 9-9 in the very difficult Big East.
The only big blemish on USF's resume is a three-point home loss to No. 191 Central Michigan back on Dec. 16, but the Bulls are 8-7 in road/neutral affairs and 3-4 against the top 50.
South Florida must beat last-place DePaul in the first round of the conference tournament on Tuesday, before possibly playing for its NCAA life versus Georgetown on Wednesday.
Saint Mary's (11 seed)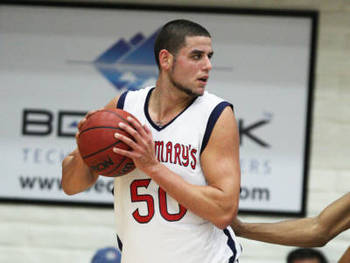 Saint Mary's benefited greatly by not playing between Feb. 28 and March 6. The Gaels just sat around and slowly crept up the bubble pecking order thanks to several losses by other teams hoping to snag an at-large.
SMC's win over Portland Sunday night puts the Gaels in the WCC title game against top-seeded Gonzaga. They can assure themselves a bid by beating the Zags for the first time in three tries this season, but a loss doesn't end Saint Mary's chances.
It crushed fellow bubble team San Diego State by 22 points back in November, lost to Vandy by only two, and won at Utah State—a very difficult place to play.
The Gaels' sub-100 strength of schedule won't impress the committee, but their 11-3 road/neutral record will.
Illinois (12 seed)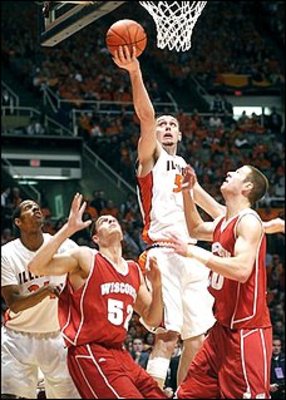 This should tell you how weak the bubble is: Illinois has lost five of six and still remains in my field.
It's partly because four of those defeats came to teams ranked in the top 30 of the RPI, and also because the Illini have some of the best wins of all the bubble teams (at Clemson, Vandy, Michigan State, at Wisconsin).
Illinois may even make the NCAAs without winning another game because the Illini finished fifth in the Big Ten, and therefore received a bye in the conference tournament.
They play Wisconsin in the quarterfinals, so that wouldn't be a bad loss, but a win would help them sleep easier the night before Selection Sunday.
San Diego State (12 seed)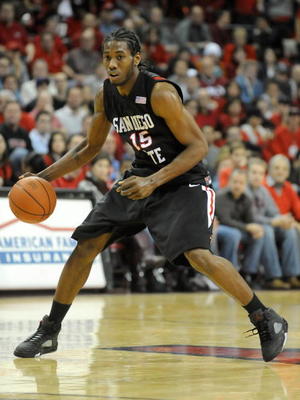 San Diego State sneaks into the bracket thanks to recent losses by Dayton and Rhode Island. The Aztecs have a solid RPI at 35, but they are just 2-5 against the top 50 and only 4-6 versus the top 100.
Wins over New Mexico and UNLV are key, but SDSU's best road victory came at No. 99 UCSB and its best nonconference triumph came over No. 87 Arizona.
As far as the Mountain West tournament goes, a loss to Colorado State in the quarters would surely knock the Aztecs out, but a win over the Lobos in a potential semi-final matchup would definitely lock up a bid. Anything in between and it's wait and see.
Memphis (12 seed)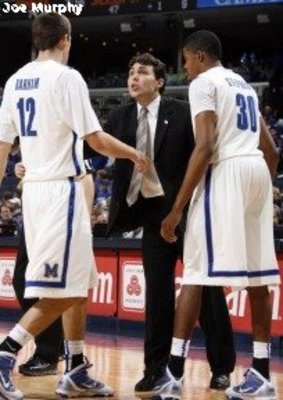 Memphis swept both UAB and Tulsa en route to an 8-1 finish in Conference USA play. That also earns the Tigers, who have climbed to 46th in the RPI, the final at-large spot in my latest projections.
Memphis is just 2-5 against the top 50, but 7-5 versus the top 100.
The Tigers can't afford a quarterfinal loss to Houston or East Carolina, and their potential semifinal against UAB is most likely an elimination game.
Washington (first team out)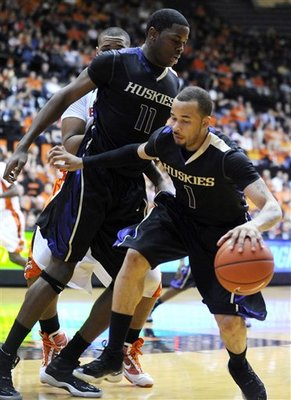 Washington won its final four games to finish 11-7 in the very mediocre Pac-10. The Huskies have a big win over RPI No. 12 Texas A&M and a supporting victory over No. 20 Cal, but four bad losses to sub-100 opponents.
UW must beat Oregon State in the quarters of the conference tournament before playing a possible elimination game with Arizona State in the semis. The winner isn't assured a bid, but the loser is definitely going to the NIT.
Seton Hall (second team out)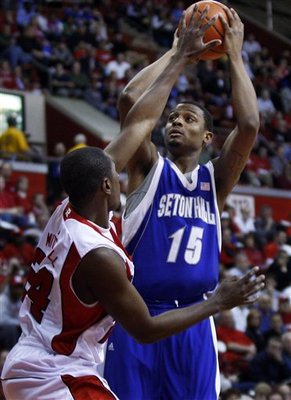 Could the Big East get 10 teams in the field? With the bubble this weak, I don't see why not, but both Seton Hall and South Florida would have to win at least two games in the conference tournament. The Pirates could do it by ousting Providence and Notre Dame.
SHU got to .500 in league play by winning back-to-back road games at cellar-dwelling Rutgers and Providence, but the Pirates have also defeated Pittsburgh, Louisville, and Cornell, and don't have a single loss to a team ranked lower than 64 in the RPI.
Mississippi (third team out)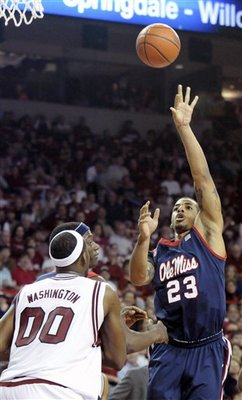 Ole Miss is another bubble team that is at least winning down the stretch, albeit over mediocre competition.
The Rebels won four in a row to finish the SEC regular season at 9-7. They have a stellar out-of-conference neutral-court win over Kansas State, as well as a 10-point home victory over UTEP, but they failed to win any games against the three best teams in the league.
Mississippi will have to do just that in a potential quarterfinal meeting with Tennessee to have any shot at a bid.
UAB (fourth team out)
UAB missed both of its opportunities to impress the committee when it lost to Memphis and UTEP last week.
The Blazers have just one top-50 win, although it is a good one over Butler, so they will have to do some damage in the Conference USA tournament. That means a win over Southern Miss or Tulane in their first game and another over probably Memphis in the semis.
Mississippi State (fifth team out)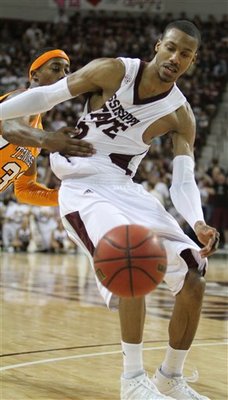 Mississippi State was blown out at home in its final regular-season chance to move up the bubble pecking order. The Bulldogs lost 75-59 to Tennessee and dropped to just 1-5 versus the top 50. That win came over Old Dominion back around Thanksgiving, so MSU has a lot of work to do, especially since it has four sub-100 defeats.
Miss State needs to beat Florida and Vanderbilt to advance to the finals of the SEC tournament to have any shot.
Arizona State (sixth team out)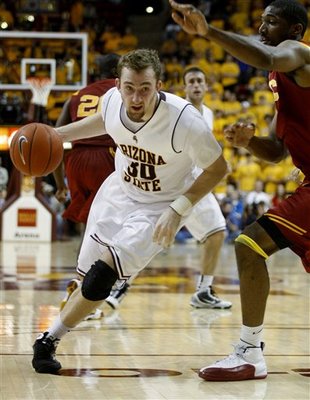 There isn't a lot to like about Arizona State's resume other than the fact that the Sun Devils have won six of their past seven games. They're just 2-6 against the top 50 with victories over San Diego State and Washington, and only 3-7 versus the top 100 with an additional win at Arizona.
ASU's path to the Big Dance is the same as Washington's: Beat Stanford, take down the Huskies, and cross your fingers that everyone else loses.
Saint Louis (seventh team out)
And then come the A-10 teams. This conference was looking like it was going to get six squads into the tournament about a month ago, but now it could be as few as three.
Saint Louis has the worst computer profile (RPI 84, SOS 107) among the four Atlantic-10 bubble schools, but the best league record at 11-5. The Billikens' top win is over Richmond, but they have also defeated Rhode Island and Dayton twice.
Saint Louis needs to beat the Rams again in a potential A-10 quarterfinal before taking down top-seeded Temple to reach the final and have any chance.
Rhode Island (eighth team out)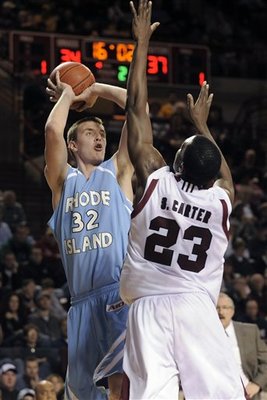 Rhode Island's tournament hopes are on life support after it lost at No. 187 UMass on Saturday. That was the Rams' second loss to a sub-150 team in the past two weeks—not exactly what the committee is looking to see right now.
URI is just 1-4 versus the top 50 with a semi-home win over Oklahoma State in Uncasville, Conn., but a more impressive 7-6 against the top 100.
The Rams must beat last-place Saint Joseph's in the first round, defeat Saint Louis in an elimination game, and topple Temple to have any reason to tune in on Selection Sunday.
Charlotte (ninth team out)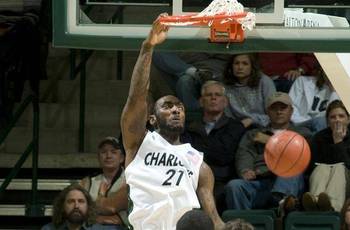 Charlotte is doing everything it can to make the NIT. The 49ers lost to Richmond on Saturday for their sixth loss in the past seven games. They have three top-50 wins at Louisville, at Richmond, and over Temple, but just one other top-100 victory over Saint Louis.
Charlotte must beat UMass in the first round, but unlike the Billikens and Rams, the 49ers have a shot to pick up a quality win over Richmond in the quarterfinals. If that's not enough, a triumph versus Xavier in the semis certainly should be.
Dayton (10th team out)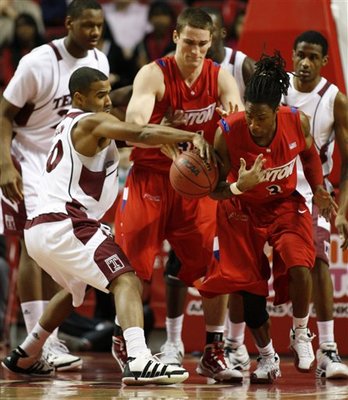 Dayton's losses at Temple and Richmond were acceptable; its defeat at home to Saint Louis over the weekend was not.
An 8-8 record in the A-10 is usually not nearly enough to earn an at-large bid, but the Flyers have good nonconference wins over Georgia Tech (neutral) and Old Dominion (home). They also lost at New Mexico by only two.
Like Charlotte, Dayton has a couple chances to pick up quality wins in the conference tournament, and victories over GW, Xavier, and Richmond could put the Flyers in the Dance.
Connecticut (11th team out)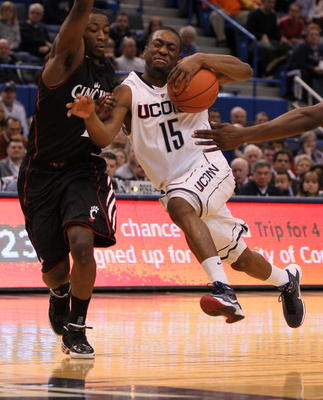 The only things keeping UConn still in the conversation are its third-best strength of schedule and wins over Texas (home), Villanova (road), and West Virginia (home).
Outside of that, the resume isn't pretty. The Huskies are 3-7 against the top 50, 7-11 in the Big East, and 3-10 away from home.
Those numbers necessitate a deep run in the conference tournament. Wins over Saint John's, Marquette, and Villanova put Connecticut close; a semi-final victory over Syracuse puts the Huskies in.
Minnesota (12th team out)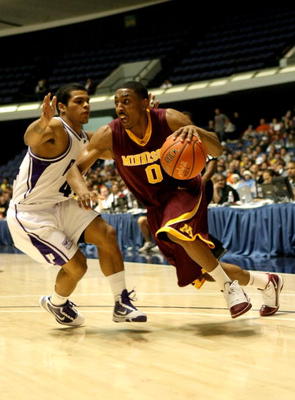 Minnesota is a very fringe at-large candidate.
The Gophers have five sub-100 losses and just four top-100 wins, but a 9-9 Big Ten record and victories over Butler (neutral), Ohio State (home), and Wisconsin (home) give them a shot as long as they can beat Penn State, Michigan State, and Purdue to reach the conference final.
Keep Reading