2010 NFL Draft: Five Draft-Day Trades That Make Sense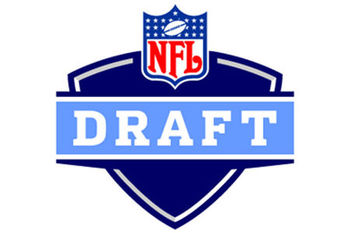 The Internet is flooded with NFL mock drafts.
So much so that the sheer laws or statistical probabilities favor several professional and amateur sports journalists predicting an improbably-high percentage of picks.
Taking it one step further but with far worse potential for accuracy, I put together a list of potential draft-day trades for the 2010 NFL draft.
Using a mixture of team needs, draft position, trade value charts, and gut feeling, here are the six ideal trades that may be discussed and agreed upon come April 22, 2010.
Right off the bat, the possible scenarios were limited because of factors such as in-conference rivals avoiding trades with each other and putting this together amidst a flurry of NFL transactions shortly after the free-agency period began the first week of March.
Disclaimers aside, here they are in no particular order…
Detroit and Buffalo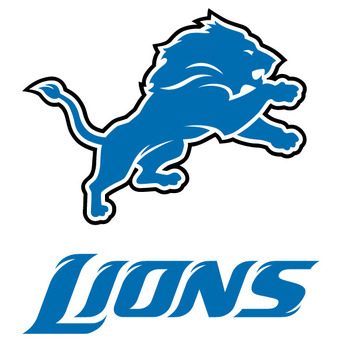 The only way Detroit alerts the league of its willingness to trade down from No. 2 overall is if St. Louis ends up taking Ndamukong Suh.
Assuming that happens, Martin Mayhew will be as busy as a pre-Internet NYSE broker and could partner with Buffalo as the Lions can go any number of directions while picking up another high pick.
Chan Gailey could push for a new quarterback in upstate New York and to the chagrin of several teams thinking Bradford would fall in their lap; the Bills swoop in and take the top-ranked signal caller.
The "Deal": Detroit receives Buffalo's No. 9 overall pick, second-round selection (No. 41), fourth-round (No. 108) and the Bills 2011 second-round pick. Bills fans are happy because they can finally take a legitimate franchise quarterback—much like Detroit did last year
Joe Haden could be a target to continue rebuilding a porous secondary in Motown since he's likely to drop a few spots after running an unimpressive 40 at the combine.
Even with the apparent acquisition of 5'11", 180-pound cornerback Chris Houston (41st Pick in 2007 from Arkansas) from Atlanta, the Lions still need to address that position.
While Seahawks fans will forever hold a grudge against Buffalo for their cunning thievery of Bradford, the Lions will continue what looks like one of their best offseason periods in quite some time.
Even if Detroit passes on Haden at No. 9 (if he's still there), they could grab one of the top two pass-rushing defensive ends in Derrick Morgan (Georgia Tech) or Jason Pierre-Paul (South Florida) while still selecting an extremely talented defensive tackle with the second pick in the next round—like Brian Price (UCLA) or Jared Odrick (Penn State).
Dallas and San Francisco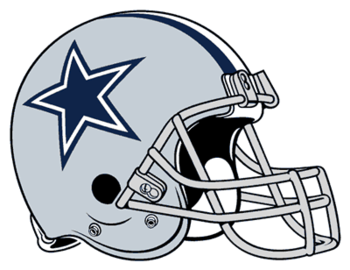 Two NFC East titles in three years are impressive, but Dallas was an easy foe in the playoffs.
They finally won a playoff game last year in what seemed like forever, but the Cowboys were trounced by Minnesota. Their biggest priority was perhaps cemented in the constant beating Tony Romo took—often by big guys in purple jerseys taking unabated paths to harassing Romo.
There's three offensive tackles considered the top tier in this class. Jason Garrett would love to have any one of them—Russell Okung, Anthony Davis or Bryan Bulaga. Jerry Jones has proven he's willing to wheel and deal to get his guy—even if it means overpaying like he did for former Lions receiver Roy Williams.
The "Deal": Picking 27th overall means they might face the potential of not only missing out on the aforementioned lineman but also the next tier with Trent Williams or Bruce Campbell. San Francisco has two first-round picks, and by trading back 10 spots they can pick up a couple second-day picks.
Dallas moves down to No. 17 and takes the combine-standout offensive tackle Bruce Campbell (6'7" / 310) out of Maryland and also receives the 49ers fifth (No. 147) and sixth-round (No. 185) picks.
San Francisco receives the Cowboys No. 27, third (No. 91) and fourth (No. 126) round picks.
San Diego and Tennessee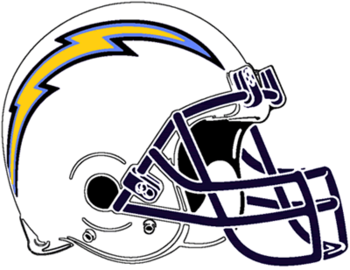 The Chargers almost let both of their main backfield options walk before placing an extremely high tender on Darren Sproles. While Sproles is an explosive, slippery runner and effective receiving threat, he's not an every-down back.
Tennessee knows it needs to part ways with Lendale White, their disgruntled and bruising running back. He's still relatively young and showed enough for the Titans to appeal to teams for a mid-round selection.
The "Deal": The Chargers were an explosive offense without a productive Tomlinson last year.
While I'm surprised to even say this, White could serve a more productive short-yardage and goal-line role better than LT is currently capable of.
To acquire White, San Diego sends their fourth-round pick (No. 127) to the Titans.
New York Giants and Jacksonville
The G-Men shot out of the gates of free agency with the signing of former Cardinals Pro Bowl free safety, Antrel Rolle. But that should be just the first of many offseason moves they take to bolster their defense.
Gene Smith is apparently trying to move out of the Jaguars current pick (No. 10), and with a handful of teams capable of taking the Giants top preference, ILB Rolando McClain, between their pick (No. 15) and the Jags—they might overpay a little to get their man.
The "Deal": According to the point-based Trade Value Charts the difference between the 10th overall (1,300 points) and the 15th overall pick (1,050) is technically an early-third selection.
However, depending on who blinks first between Jerry Reese and Smith could determine whether the Giants give up their second or third-round pick as well.
Philadelphia and Oakland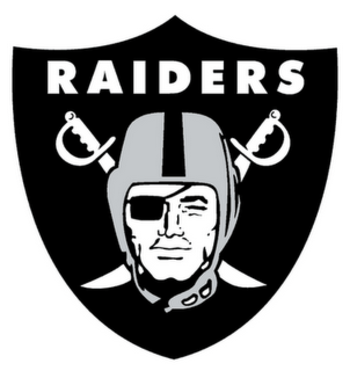 It's easy to envision Raiders owner Al Davis becoming enamored with a new quarterback such as Donovan McNabb or Michael Vick.
Indications out of Philly are a sense of contentedness with three quarterbacks with starter experience. Even though the Eagles have picked up Vick's $1.5 million option for 2010, the potential return either he or McNabb could net is too much to ignore.
Former Toledo Rockets quarterback Bruce Gradkowski outplayed Jamarcus Russell last season but that doesn't necessarily mean anything because Russell has been atrocious thus far in his career.
The "Deal": Compensation for sending either Mcnabb or Vick to Raider Nation would see Philadelphia obtain Oakland's second-round pick (No. 39) in this draft. Look for fledgling general manager Howie Roseman to lean heavily on the advice and insight of the Eagles special player personnel scout for the 2010 draft, Phil Savage.
Look for Roseman to grab a defensive end with one of their first two picks and perhaps a talented offensive lineman too.
If they plan on continuing to run an aggressive, blitzing scheme, they need an infusion of talent at defensive end. A couple players likely available when they make their first-round pick sometime during the evening of April 22 are Brandon Graham or Carlos Dunlap.
If they wait to grab a defensive end until the second round, somebody like Corey Wooten (6'7") out of Northwestern or possibly even Everson Griffen (USC) might be options.
Green Bay and Pittsburgh
Ted Thompson prefers to build through the draft and Packers fans seem divided on their level of satisfaction of the job he's done in Green Bay.
Outside of Green Bay, though, the former Seahawks executive is held in pretty high regarded as a talented GM.
Thompson has mostly stuck with a "Best Player Available" strategy in the draft but he might consider trading down to get his guy considering how well it worked out last year.
He sent three picks (No. 41, 73 & 83) to the New England Patriots for two picks (No. 26 & 162).
Green Bay ended up selecting Clay Matthews III 26th overall, and the USC alum went on to accumulate 51 tackles and 10 sacks—good for a Pro Bowl appearance after Bears linebacker Lance Briggs pulled out.
He challenged former Trojans teammate and linebacker Brian Cushing for the defensive rookie of the year award—coming up just short. However, he will terrorize the NFC North for the foreseeable future.
Despite the presence of the reigning AP 2010 NFL Defensive Player of the Year, Charles Woodson, in their secondary, his age (turns 34 shortly after the season begins) and defensive back teammates should be a concern. The team hopes to see what they have in last year's No. 9 overall pick out of Boston College, defensive tackle B.J. Raji.
Thompson's focus this year could be on a special player who not only would improve a weak, aging offensive line but also seems to be a natural fit for Lambeau Field. That prospect is Idaho Vandals Guard, Mike Iupati.
The towering (6'5" – 325 pounds) long-haired American Somoa native already possess—even by NFL standards—elite strength and quickness. If aggressiveness was a measureable trait he might be tops in the 2010 draft class. What's even scarier about Iupati is the fact he hasn't even scratched the surface of his potential since he's only played football for a handful of years after being spotted by an Idaho assistant coach at a barbecue in 2005.
A recent Sports Illustrated article claimed Iupati is the best Guard prospect since Steve Hutchinson. Thompson and his staff were one of many personnel departments amazed by his performance during the week of the 2009 Senior Bowl.
Pittsburgh just so happens to be the team most mock drafts have predicted Iupati ends up being selected by.
However, they have more needs than fans outside of Pittsburgh may notice. Steelers General Manager and Football Operations Director Kevin Colbert is one of the best in the business at identifying and accumulating talent.
The "Deal": Pittsburgh would acquire extra draft picks for moving back five spots from No. 18 to the Packers pick at No. 23 overall. On the points-based Trade Value Chart that's a difference of 140 points (18th – 900 points and 23rd – 760 points) Packers brass would need to account for.
Green Bay's third-round pick (89th overall) is worth 155 points on the TVC, which might be enough for Colbert to pull the trigger, especially if the Steelers War Room consensus is that there's no discernable difference between Iupati and Florida Gators All-American center, Maurkice Pouncey.
The 2009 Rimington Trophy Award-winner could play Guard before holding down his normal position for the next 10 years in Pittsburgh. He's extremely quick and powerful to go with his fantastic character and IQ. Pouncey fits the type of tough, rugged linemen Steelers fans are accustomed to.
Keep Reading