The Top 5 most overlooked and underrated teams in baseball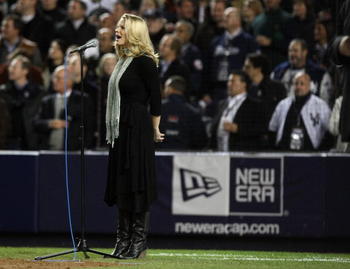 There are many teams overlooked because of either their management and players on teams that cause problems or that there are really no well known all stars or that there are very few known.
For example
The Mets are often overlooked because of their terrible Mangement and their frequently injured players wheras the rockies are overlooked because their arent a lot of well known all stars on the team.
People often look to support teams who have a lot of all stars that are well known and that have been constanlty in the running or have just been winning. For example the New York Yankees and the Phillidelphia Phillies.
But now its somone elses turn to shine somone out of the ordinary such as the Mets or Rockies.
1.Rockies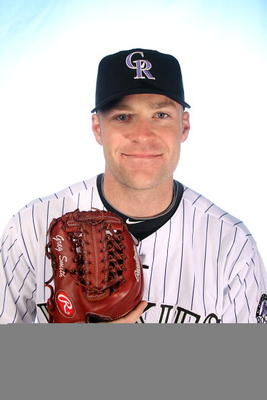 This team is so bumped down by many writers, probably because the only 2 well known players on the team are tulowitski and cook.But this team is got a powerpacked offense and great talent such as Carlos Gonzalez,Tulowitski,Helton.They have also got a young prized pitcher in ubablo jumeinez.So most certainly do not cut out the Rockies for possibly being in the World series or playoffs this season.
2.Mets
This is getting so sick and annoying.Im sick of so many writers bashing the Mets for "Health" reasons.Truth of the matter is I think this team is a way above .500 team ,more so a 90+win team .They have an excellent lineup probably one of the best the NL has to offer.
Before Beltran
Pagan
Castillo
Reyes
Bay
Wright
Francouer
Murphy
Barajas
Pitcher
After Beltran
Reyes
Castillo
Beltran
Bay
Wright
Francouer
Murphy
Barajas
Pitcher
Their rotation is okay
1.Santana
2.Pelfrey
3.Maine
4.Perez
5.Niese
and their bullpen is probably the best in the NL East.They just signed Kiko Calero which adds a lot more depth to a solid bullpen.The Phillies bullpen is horrible and Atlantas isnt that great with wagner and with the losses of Gonzalez and Soriano.
STOP DOOMING THE METS!!!
3.Rangers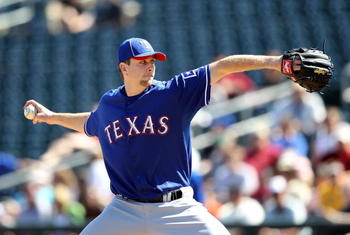 The Mariners arent the only ones contending for that Al West.Texas is too.I believe that Texas got the best "steal" this offseason on Vlad.This guy will increase the amount of offense in the Texas lineup.Their lineup was fortified without Vlad but for that cheap for a very solid DH is like wow.They also added harden to help the rotation out.So good job by Texas this offseason,I wouldnt be suprised too see them top seattle and win the division
4.Marlins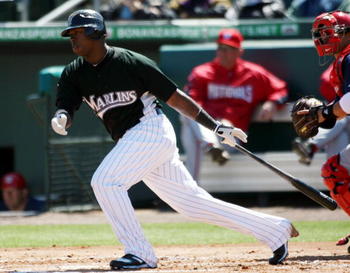 Dont be killing the Marlins either,this team has probably the best shortstop in baseball in Hanley.This team has got plenty of fight in them and also competed for the Nl wildcard last year.They will be a definite threat to the NL east this year.And they have the rookie of the year in conglin
5.Tigers
This team is a definite threat in the central.I think it will come down to three teams the Tigers,Twins,and the Sox.The Tigers before closing the offseason door added Johnny Damon who will be a definite help in 2010 to detroit replacing the lost Curtis Granderson.Also do not forget about Max Scherzerer.Arizona gave up quite an arm to detroit for Jakson.And they also signed valverde whom will replace rodney so do not overlook detroit.
Keep Reading

New York Mets: Like this team?