A Few Suggestions for RAW is MINDFREAK Criss Angel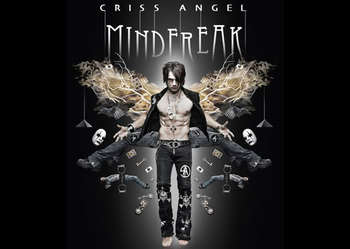 Criss Angel is an illusionist/magician who is able to entertain the WWE crowd himself. This selection of a RAW guest host seem odd at first, but interesting on second thought.
He has a hit televison show on A&E Television Channel as well as shows in Vegas.
His tricks range from death-defying escapes to the levitation of entire crowds where he encourages those at home to believe that they too can float in mid-air.
Though most RAW guest hosts add little to the actual going-on's of the WWE, this guest host can leave his own unique stamp as a guest host.
This is a perfect opportunity for him to do things never seen before on RAW or previously thought impossible to accomplish. But for a renown illusionist/magician, the audience in attendance and at home will be amazed at what the Mindfreak can accomplish.
Hypnotize Viewers to Not Channel Surf to TNA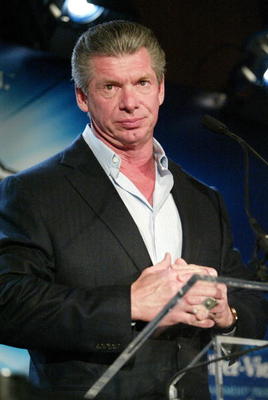 Actually, this is the sticking point in the deal with having Criss be there in the first place, as suggested by Mr. McMahon of course. Carrot Top was probably in the talks for a guest host until TNA decided to try and take a share of the Monday night wrestling viewers.
Make Hornswoggle Talk & Vickie Guerrero Be Quiet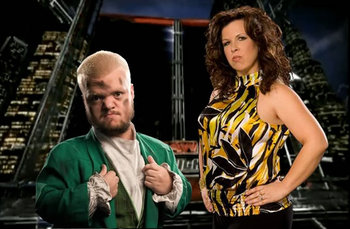 Some WWE fans will be shocked as the Mindfreak chants an encantation which will cause Hornswoggle to actually talk. A side effect of this would be him saying 'Excuse Me!' half the time.
Most WWE fans will be pleased as by the same token, Smackdown! guest Vickie Guerrero is condemned to expressing herself with grunts and hand signals.
Have a Dry Triple H Come to the Ring for a Change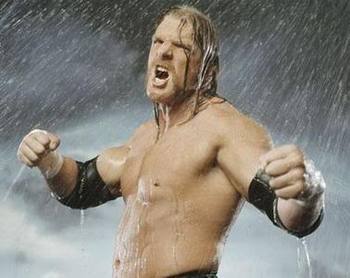 The walking thunderstorm Triple H usually comes to the ring soaking wet from head to toe and carrying a bottle of water with him, in case if he wasn't wet enough. He further spews water like a geyser upon arrival to the ring.
The Mindfreak will do the impossible by having a dried up HHH take to the ring.
Fans will be confused until realizing that the 'new' wrestler with undefined muscles and dry hair is Triple H.
Be Able to Tell the Difference Between the Bella Twins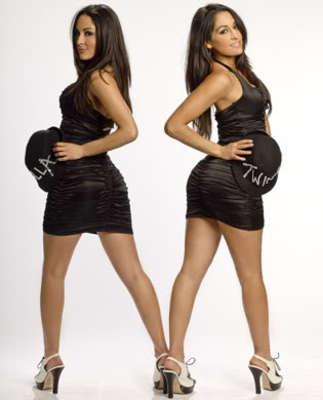 Other hosts simply didn't even bother to tell the difference between the two. They were just as happy to have 2 times the fun perks of being on RAW.
I'm not sure the other divas can tell the difference.
But the Mindfreak should be well able to point out the subtle differences between Brie and Nikki.
Levitate Mark Henry, Big Show, & Khali in Mid-air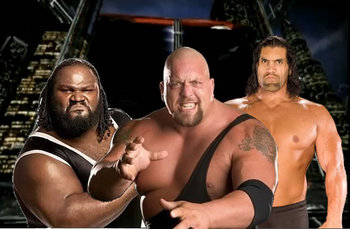 A treat for many are the feats of levitation performed by Criss Angel. A professional wrestling style challenge would be to lift 3 of the largest Superstars before a live audience of thousands with millions watching around the world.
Sure, the Mindfreak can levitate Evan Bourne, Rey Mysterio, and Tyson Kidd...they're able to fly on their own. But can he lift the half-ton mass of Mark Henry, Big Show, and the Great Khali?
Magically Tan Sheamus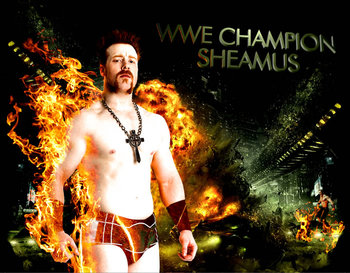 In visually stunning grandeur, the previously impossible feat of tanning Sheamus should be performed.
Have Randy Orton Make the Crowd LOL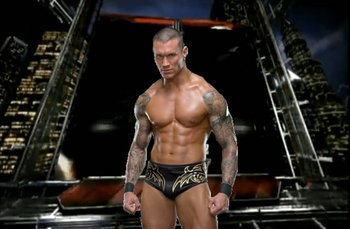 The Mindfreak will win over the belief of many with this one.
He will send the icy Orton out to do the entertainment segment for the crowd. After a few tense moments of facial expressions, Orton will have the crowd rolling in laughter with behind the scenes stories about Legacy.
Trance Santino into Clearly Singing R-Truth's 'What's Up?'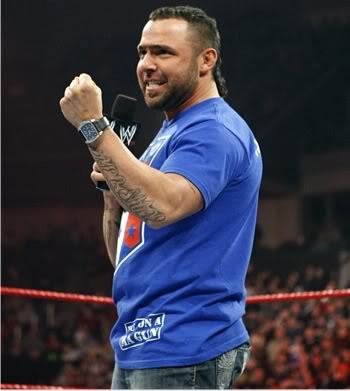 The Mindfreak will control Santino's mind (and tongue) to enable him to sing an understandable rendition of 'What's Up?' while having the crowd actually sing along...something R-Truth has yet to accomplish.
Hypnotize CM Punk into a Stone Cold Drinking Frenzy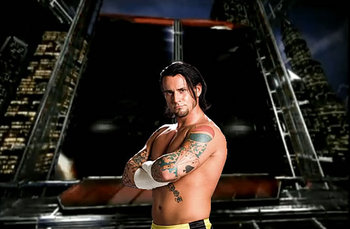 Angel's final feat would bring a likely end to the Straight Edge Society. Smackdown! guest CM Punk would be lulled into a drinking frenzy that's only existed in his nightmares.
In Stone Cold fashion, he would down every can thrown to him...and no Punk, there's no Pepsi in this binge.
Keep Reading