XXX Games: 10 Awesome Connections Between Sports and Porn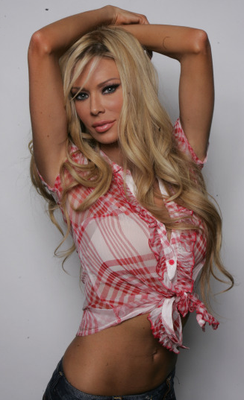 It's no secret that the sports world has a seedy underbelly. Let's just say that Tiger Woods is not the only athlete with mistresses.
So is it really a surprise that there are plenty of connections with sports and the seediest underbelly of them all: porn?
With a Kansas assistant inviting a very special guest to a game this week (more on that inside), it brought to light once more the very special relationship that these two worlds have.
Let's take a look at some of the most interesting.
She's Not In Kansas Anymore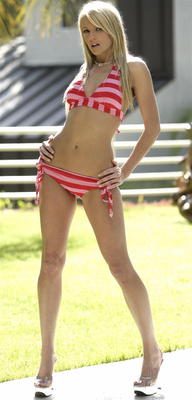 When Kansas alumna and porn star Samantha Ryan showed up with amazing seats to one of the Jayhawks' biggest games of the season, then twittered about it and thanked an assistant coach, people's curiosity was piqued.
The story turned out to be pretty boring (they met on a flight, he had no idea who she was), but still, is there a better recruiting tool than Ms. Ryan here?
Tiger Woods Two-Putts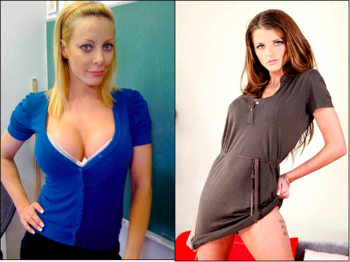 The whole Tiger Woods ordeal was already about as bizarre as it could get when porn stars started to get involved.
When it was just one, I was flabbergasted. When it was two, my gast could be flabbered no longer. It was just too much to take.
And it continues to get better. Recently, Porn Star No. 2 (or Joslyn James, as she used to be called) said that Tiger got her pregnant. Twice.
Of all the stupid crap Tiger did, having unprotected sex with a porn star just might top the list.
Tito Ortiz Goes Where Many, Many Men Have Gone Before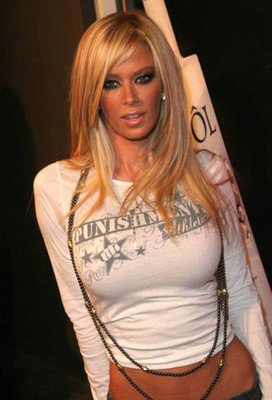 MMA star Tito Ortiz must be a man among men. Not only did he marry one of the hottest and most desirable porn stars of all time, Jenna Jameson, but she also has completely given up sex with other men for him.
That may be the sweetest, yet still disturbing, thing I've ever heard. And Ortiz must be a self-assured man.
Former Hawks Dancer Gets a New Job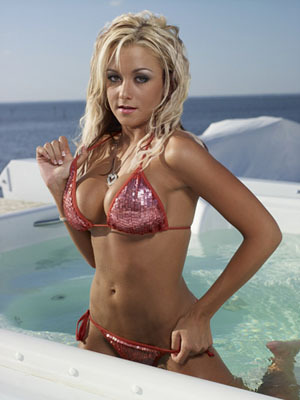 Ever watched a team's dancers and wished you could see one of them naked?
Well, wish no longer. Former Atlanta Hawks dancer Brandy Blair (formerly Briana Blair—not sure how that's a big sexy change) decided to enter into a life of porn.
Blair says the career change has been liberating and credits her dancing background for help when it comes to camera angles and body movements. It's true; I've seen her dance. It's not that much different than having sex.
For the Love of Ray J
So Reggie Bush's girlfriend, Kim Kardashian, is not technically a porn star.
However, not only has she bared it all for Playboy, but the sex tape of her and ex-boyfriend Ray J sold to Vivid Video (sound familiar?) for a whopping $1 million.
As far as I'm concerned, video of you getting it on being sold to a porn giant for that kind of money pretty much makes you a porn star. Sorry Kim, and Reggie, I guess. Actually, he's probably not too broken up about it.
Kudos, Peja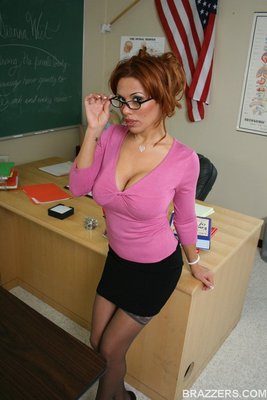 In October of last year, Peja Stojakovic met up with porn star Sienna West one Friday night. Sienna not only documented the meeting on video, but also tweeted about it, including this gem right here:
"Met Peja, he's 6'9"!!! Great c***!!!"
Even though Sienna and Peja both deny any wrongdoing, you have to wonder how exactly she came about knowing just how big his c*** really is...
We're Going Streaking!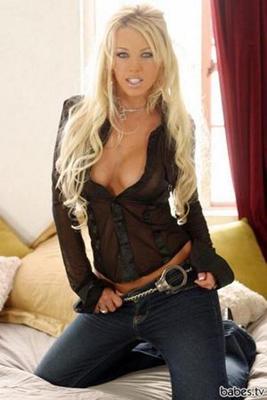 Believe it or not, porn stars and golf went together way before Tiger Woods. Back in 2003, porn star Brittney Skye went streaking across a green at the U.S. Open.
She was topless but wore pasties and the name of a gambling website on her back and ran up to Jim Furyk to give him flowers.
Just think—if that would have been Tiger Woods, she would be a lot more famous now.
Separated at Birth?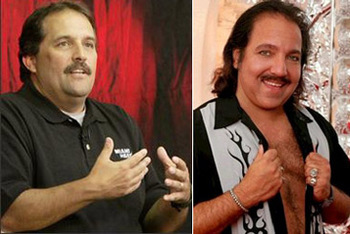 Want the best sports and porn connection there is? How about the most famous male porn star in history, Ron Jeremy, coaching the Orlando Magic?!?!
Okay, so that's actually Stan Van Gundy, but I'm definitely not the first person to notice the crazy resemblance between the coach and Mr. Jeremy.
Don't Quit Your Day Job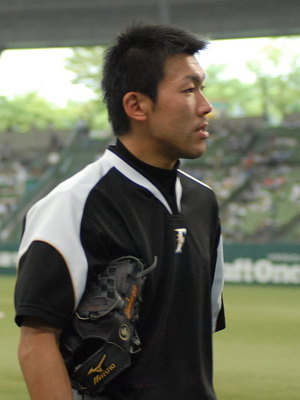 Like many athletes, Japanese pitcher Kazuhito Tadano, who also pitched briefly for the Cleveland Indians, had another job when he was younger. Except he didn't deliver papers or work as a waiter—he did gay porn.
Tadano called a press conference where he said, "I was young, playing baseball, and going to college and my teammates and I needed money" and "I'm not gay."
Thanks for clearing that up, big guy, but it doesn't make it any less embarrassing for you.
Meet Sporno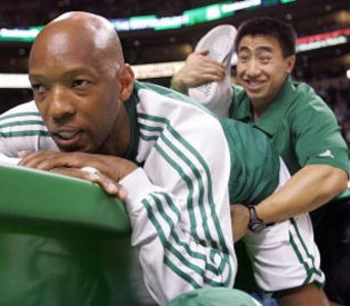 Keep Reading