Top 10 Future World Champions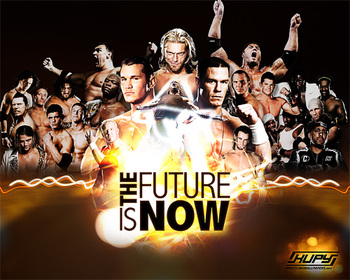 D-Kwik is back with a growing epidemic, Future World Champions. My slideshow will give you my opinion and picks for our future.
Growing up watching WWE I've seen icons and flops come and go. Mid carders becoming main eventers. People I thought would never get their chance at the spotlight actually get it.
We've seen them grow we love them, we hate them, WWE always finds away to bring in New Superstars we grow to love.
So let's get this started, shall we?
10. Ezekiel Jackson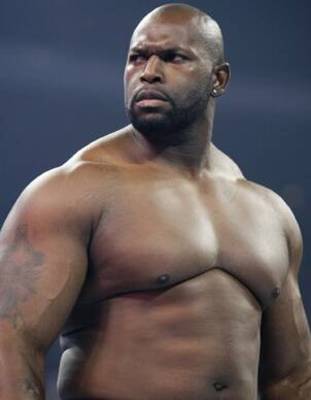 At my No. 10 slot is Big Zeke. Since entering the WWE he has been a force to be reckoned with. Starting off as The Brian Kendrick's bodyguard, he has made somewhat of an impact, even dominating ECW.
Since beating Christian for the ECW title, he has now moved on to Smackdown, where we will most likely see him dominate the competition. In my opinion this big and destructive superstar will most likely become a future champ.
9. Dolph Ziggler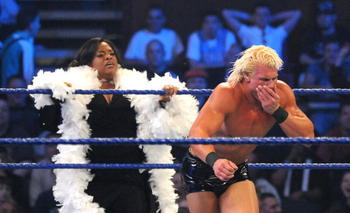 At No. 9 is Dolph Ziggler. Now I know what you are all thinking, DK why would you have Nicky from the Spirit Squad as a future champion?
And I say precisely this, Since his new gimmick he has become quite impressive. Athletic and decent mic skills makes him good. Good enough to be the champ?
Only time will tell with this young and ambitious superstar.
8. Evan Bourne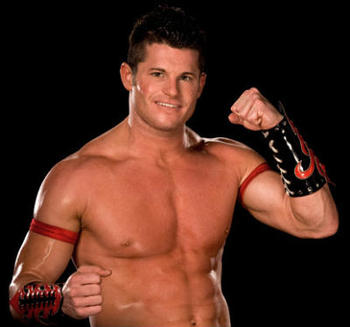 No. 8 belongs to non other than Evan Bourne. Dangerously fast and athletic Air Bourne has much promise.
Possibly following in the footsteps as an underdog little guy much like Rey Mysterio, he is exceptionally fit to be a future champion.
He has the look and enthusiasm of what a champion is. Future champion? You be the judge.
7. D.H. Smith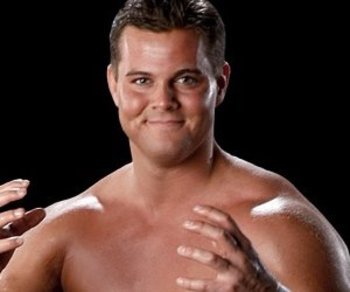 No. 7is the young David Hart Smith. Son of The British Bulldog, he has made somewhat of an impact.
A part of the Hart Dynasty along with Tyson Kidd and Natalya, He is big athletic and impressive just like his father was. Now why HD is not being pushed as a major tag team is beyond me.
Instead you have Cryme Tyme and Matt Pairing up with Khali, really WWE? This tag team is probably the best as of right now. The tag team division has been slacking as of late but hopefully we see their push soon.
D.H. Smith will be a future champion, in my opinion.
6. Cody Rhodes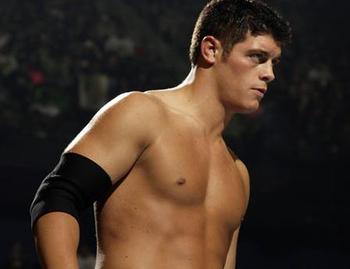 Cody Rhodes is No. 6 and for many reasons. Son of Hall of Famer Dusty Rhodes and brother to Goldust, the young Rhodes has future champion written all over him.
He may be small but don't let his size fool you. He's as good as it gets when talking about young superstars. Former tag champion and protege of the great Randy Orton, This young superstar is a sure future champ.
5. Kofi Kingston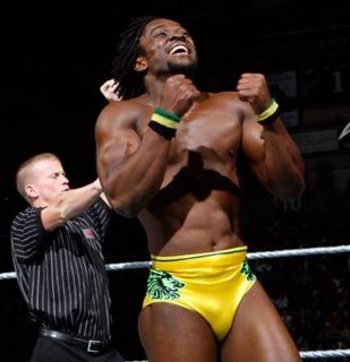 Mr. Kofi Kingston is No. 5. I'm a fan of Kofi and believe he has great potential. A former IC and US champion, he is without a doubt a very hot commodity.
I couldn't take him seriously until his rivalry with Randy Orton, but seeing his intensity and desire made me realize what a great athlete he really is. I get excited seeing him each week as he continues to develop.
Hopefully, Kofi will become a future champion and I almost guarantee he will be.
4. Drew McIntyre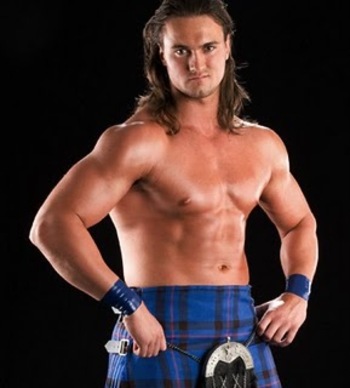 The Scottish Enforcer is at No. 4. Personally selected as future world champion by Vinnie Mac himself, he has potential.
McIntyre has made a pretty big impact in the WWE becoming IC champion in just a short amount of time and even having decent rivalries with Morrison and even Kane.
The Scotsman shows a great deal of promise in the ring, I'm sure he will live up to his reputation.
3. John Morrison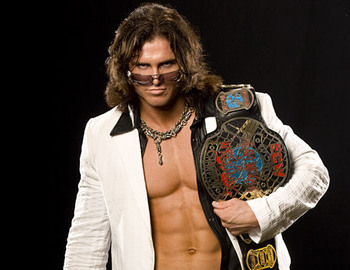 The Shaman of Sexy, The Friday Night Delight, Mr. John Morrison is No. 3. Showing lethal athletic ability and desire inside the ring makes him very entertaining.
Needs more work on his mic skills but I believe his in ring ability makes up for it. A former IC champ and tag team champ, Morrison is on his way. Being compared to the great HBK is sometimes a good thing.
What does the future hold for John Morrison? Possibly a World Heavyweight title.
2. Ted DiBiase Jr.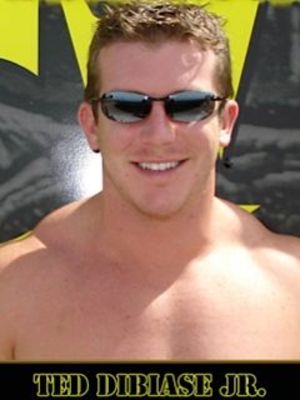 Son of Hall Of Famer the Million Dollar Man, DiBiase has everything a future champion needs. The look, the in-ring skills and decent mic skills. Also a protege of Randy Orton like my No. 6, Ted looks impressive.
As a member of Legacy, DiBiase helped Orton retain his title most of the time. Living in Orton's shadow, DiBiase is looking to make a name for himself and show everybody he's the real deal.
What better way to do that than feud with The Legend Killer, Looking weaker than Mr. RKO may very well be just an illusion. I'm sure DiBiase will be our future WH or WWE champion no doubt.
1. The Miz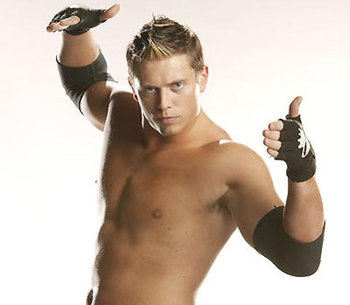 And my No. 1 is none other than The Miz. Just about everybody hates him. He's cocky, arrogant, and best of all dangerous in the ring.
Exceptional mic skills and catchphrases The Miz has risen from being a MTV joke to being US and Unified tag champ. Lots of others including myself believe The Miz is probably the best young superstar as of right now.
And why? Because he does his job very well, being hated and still making people suffer in the ring. I guaran-damn-tee The Miz will be a future WH champion.
He's The Miz and he's AWESOME...
This concludes my slideshow of my future champion picks. As always comments negative or positive are welcome, Thanks for taking the time to read my article. DK out....
Keep Reading