Entrepreneurship in Football: Boon or Bane?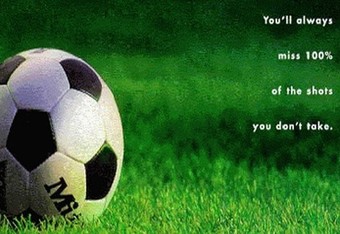 Champions League Semi-Finals 1994-95
Bayern Munich vs. Ajax
Paris St. Germain vs. AC Milan
Champions League Semi-Finals 1995-96
Juventus vs. Nantes
Ajax vs. Panathinaikos
Champions League Semi-Finals 1996-97
Borussia Dortmund vs. Manchester United
Ajax vs. Juventus
Champions League Semi-Finals 1997-98
Real Madrid vs. Borussia Dortmund
Juventus vs. Monaco
Champions League Semi-Finals 1998-99
Manchester United vs. Juventus
Dynamo Kyiv vs. Bayern Munich
Talking Points:
If you look at the above scenario of Champions League in 90's, and have done your home-work while reading it thoroughly, then you would come to know that all these Champions League Semi-finals had representation of four different leagues, every time.
If you dig that holy grave deeper than you would come to know that there was no English Premier League side even in Quarterfinals of the Champions League edition for 1994-95 and 1995-96 seasons.
But there were some teams in those two editions who, if you name them to nowadays 'modern' and 'media-victimized' football fans, would hear the newly self-invented interjections at their names, mainly Hajduk Split, IFK Göteborg (both in 1994-95) and Legia Warsaw (in 1995-96).
At that time, Football was not about money-bags, advertising, branding but some class of players and managers.
Dynamo Kyiv had an awesome run to Quarter-final (1997-98) and Semi-Final (1998-99) mainly due to classy player, Rebrov and the one whose fledgling career to stardom had just started, Shevchenko.
The class of management had an upper hand that time. Johan Cruijff, Fabio Capello, Louis van Gaal and Marcello Lippi were always joy to watch and the way they used to check-mate their opponents with sublime management skills.
Ottmar Hitzfeld's triumph over Juventus with his Borussia Dortmund team is unforgettable. That final, in 1996-97, was a tale of two classic headers by Riedle and one sweet chip by Ricken, which perished Juventus chances of lifting the title for second time in a row.
Even, Real Madrid needed the veteran manager Jupp Heynckes to end their barren spell of three decades without Champions League title in 1997-98, not the galacticos.
Then history turns its page, comes decade of new millennium and things changed.
Enters Entrepreneurship:
"Entrepreneurship is merely the assumption of risk and responsibility in designing and implementing a business strategy or starting a business. It leads to assemble resources including innovations, finance and business acumen in an effort to transform innovations into economic good."
If you ask me, I would say it is coming up with an innovative idea related to business and taking all the statistically measurable risks, from initiation to execution, incurred if the innovation fails.
So, the bold entrepreneurs (Entrepreneurs are always bold by the way) calculated the risks, innovated the possibilities in Football World and came rushing in one after another.
At the turn of millennium we came to see the Champions League finals involving teams from same league which, at the same time, happened to be financially boosted with some new owners at their helm.
We all have seen all-Spanish, all-Italian and all-English European finals in this last decade...I would say it wasn't healthy.
Keeping that thing in mind, FC Porto vs. AS Monaco was a classic.
Well, moving on with Entrepreneurship in football:
Florentino Perez – A Civil Engineer turned Entrepreneur.
Roman Abramovic – A Russian Businessman. (My favorite Entrepreneur by the way, I would tell you why.)
Mansour son of Zayed son of Sultan Al Nahyan – Owner of Manchester City FC.
Khaldoon Al Mubarak – Real Estate Businessman Chairman at Manchester City FC.
The above mentioned people share big hand in Football world; they are at driving seats of those clubs which are center of attraction of newly evolving and surging number of football fans—around the globe.
Everyone wants to buy a Real Madrid shirt because Cristiano Ronaldo and Kaka are playing in that shirt. The shirt with their names on it is giving a profit to Florentino Perez in such percentage that he can buy any other mediocre Football club with that earned profit.
The Entrepreneurship of Florentino Perez has no doubt given Real Madrid, in particular and La Liga as whole, a glittering image worldwide but at the same time we are deprived of watching and caring for the teams like Villarreal, Valencia and Zaragoza; hence, proving a barrier to few quality teams which could compete at continental stages as well.
The Manchester City's U-Turn in financial aspects has no doubt let the strings loose for the title race but at the same time the teams which have worked on long-term basis (Everton, Aston Villa, Tottenham and Fulham) in bringing in stability and making a courage to knock at the Champions League door are pushed aside and dwarfed again due to gigantic economic gain of Manchester City. (It's like heavier the money-bag, more Tevezes you will get.)
Despite heavy spending of Manchester City and the profit in 'red' for now, they are more than stable as far as financial situations are concerned. The two people at the helm of Manchester City have wealth in such extent that it can only be imagined of.
But, entrepreneurship in football is not everyone's cup of tea. We have an example of Thaksin Shinawatra coming out of same Manchester City FC.
He was the owner of the club before the Arabs took over and the innovation that he formed to run the club merely hit with miscalculations leading to maximum risks that he couldn't endeavor. He had to step down and he did.
If I am looking for entrepreneurship in Football, then I would be looking for some opportunities depending on my resources.
Maybe I would be looking for a club with some success. Or, some club that just got promoted in top tier, possibly in my own country if football is evolved already, in case.
But, one entrepreneur went on to calculate maximum risk of involving with a club which hadn't won a league title or any continental success for nearly 50 years. His innovation had maximum risks of ending up with a failure.
It's not me. It's Roman Abramovich.
This particular entrepreneur has kept all the factors involved in balance.
He led a team to new horizon. His ambitions gave club a league title after long, long time. The team is prominent fixture in Champions League knockout stages. The team has offered competitiveness in its respective league.
Most importantly, big name players came in and went on, but the team has remained balanced at every point of his tenure. The team is possibly generating revenues for every nook and corner.
But, he doesn't just stop there. His desire to win the biggest trophy in club football is keeping him on the edge.
He has fired the employees who have failed him.
He let the players go who couldn't make a mark.
He is a true entrepreneur, in my sight, with right ambitions and right attitude keeping the nature of the game intact.
But, if you want to know who really innovated the entrepreneurship in Football. Then you have to look to Italy. It was none other than Italian oil tycoon Angelo Moratti former owner of Inter Milan.
He was father of current owner at Inter Milan, Massimo Moratti who also happens to be an oil tycoon like his father.
Silvio Berlusconi (AC Milan) is an example of far-sighted successful entrepreneurship who has achieved every thing with the club and making it a well-known brand of Football world.
Is Entrepreneurship in Football a boon or bane? I would say I am in the middle.
What's your opinion?
(This article was basically an assignment project of the writer, for his Business Studies. )
This article is
What is the duplicate article?
Why is this article offensive?
Where is this article plagiarized from?
Why is this article poorly edited?

Chelsea: Like this team?