8 things that should happen in the WWE in 2010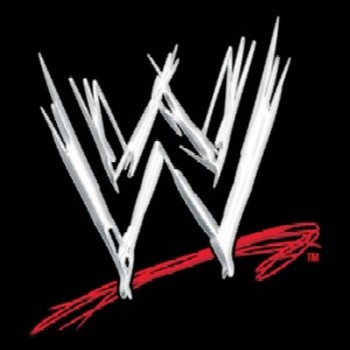 There are many things that could be awaiting the WWE Universe in 2010, but do we really want to see them? Do we really want another title run for HHH? Do we really want to see another one for Cena? I say no. Although its almost an inevitablity. I know I myself would love to see many things happen that may or may not. But I thought id list the top 8 (in no paticular order) that id like to see in 2010. Enjoy
Leave Comments
Turn HHH Heel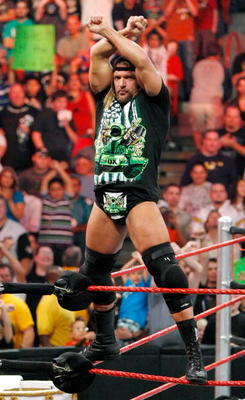 I always say im not a HHH fan, and im not. But I once was, back in the days of Evolution when the game would do any and everything to get his way and be world champion. But I just dont like him as the good guy with the bad jokes and hes only funny or entertaining because Hbk has been by his side. Its time for HHH to go back to what he does best and thats being a heel, rumors say its in the works and hes up for it. I could even see HHH screwing HBK out of his match with Undertaker at Mania to really start a heel turn in a big way, I hope not becuase i want to see HBK win, but you never know
Give HBK 1 More World Title Run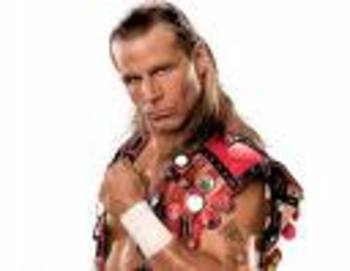 Hes the best all around superstar the WWE has. Yet he hasnt had the belt since 2002 in the very 1st elmination chamber. Almost 8 years ago? Really? It just dosnt make sence to me. Yea hes up there in age, so is Taker, so is HHH, Batista, even Jericho. Yet Hbk isnt givin another title run, I just cant see his career ending without one more title run. Ill be hoping for this one, but then again John Cenas more deserving right? Right Vince? No, no hes not
Give us a Christian/Edge feud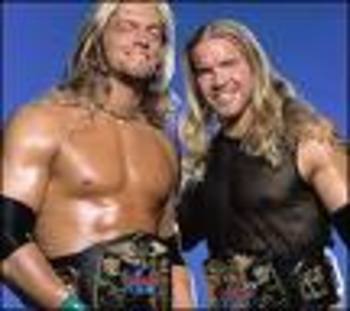 We all want to see this, both guys can put on clinics in the ring and are very good with the mic. You have to think Edge gets the belt at some point (maybe at mania) and maybe Christian wins MITB cashes it in the same night and beats edge and the feud begins. Id like to see more build up than that though, having edge as a heel because hes the best heel in wwe history, and have Christian as a face. Maybe they win the tag titles and things implode between the two, setting up what would be a great match. I see this being a big possiblity in 2010, but one can only hope. Christian vs Edge for THE WORLD HEAVYWEIGHT TITLE, sounds good to me
Give Raw a GM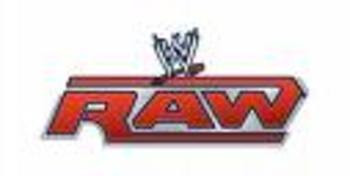 All in all the "guest host" concept has sucked. Besides Bob Barkek,Shatner,Bret Hart, and maybe Carl Edwards, they have all been just awful. I didnt like Stephanie as gm. I actually did like Regal and even Adamle. I could see Regal getting the job again, maybe even former ecw gm Tiffany, hell maybe even Mcmahon takes over again. Anythings better than having people who normally dont even know the 1st thing about Monday Night Raw, according to rumors March 8th (Criss Angel) and March 15th (Stone Cold) will be the last 2 raw guest hosts so we should start getting hints on who it will be, my bet is Teddy Long gets drafted to Raw and will be the new GM, anything but what we have had the past few monthes
GIVE SHELTON BENJAMIN A TITLE SHOT! A WORLD TITLE SHOT!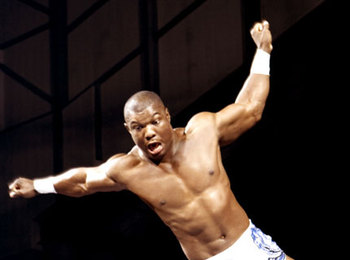 Hes the best in-ring performer to never hold a world title. And why not? I dont see that changing very soon because WWE has so many stars ahead of him that keeps Shelton at mid-carder status. Shelton deserves a feud with the likes of Batista,Jericho,even Edge to get a one-on-one shot at a world title, I know he had a chance at the ECW Title but i dont consider that a world title, sorry, Heres to hoping this man gets what hes deserved for 4 years now, a world title shot
Unify the Womens/Divas Titles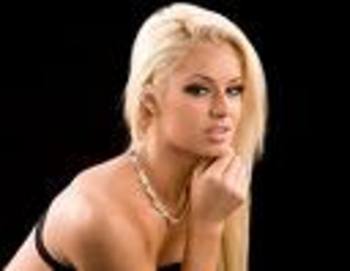 Lets face it no one looks foward to divas matches since lita,trish,molly holly, jazz,etc have left. Yes most of them are hot...very hot...see picture above. But the diva matches are what i call "piss break matches" because us men can get up and use the divas match as a bathroom break. Ive been wanting the titles unified for a while. That way the champion can go to any show and defen the belt, and you have more divas after the title. I think its the only way to put any excitment into the title(s)
Push The Hart Dynasty
The tag team divison is weak, very weak. You got ShowMiz(champs), cryme tyme (who suck) Kahli/Hardy(dont get me started), then you have The Hart Dynasty and Str8 edge society which I think would be a great feud. Why not turn The Hart Dynasty face and have them feud with Showmiz? The Hart Dynasty has 2 great wrestlers in DH Smith and Tyson Kidd along with a wild card in Natalya. This team could bring at least a little excitment into the tag team division, plus they are worthy of a good push. BTW i did not mention Legacy in the disscusion because i dont see them togather much longer
More Wrestling, less drama (No more Pg Rating)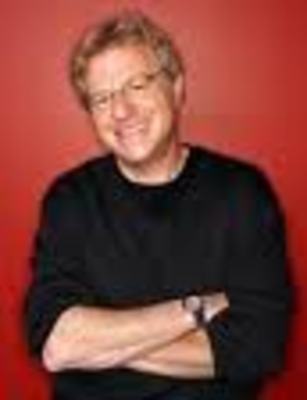 Smackdown has been without a doubt the better show for the past 6-8 monthes. Raw seems to be more focused on making us laugh ex: Jillian Hall, Santino, Chavo vs Hornswoggle, etc, then puttig togather solid matches/feuds. The best feud of 09 on raw was Chavo/Hornswoggle, smackdowns was probably Taker/Punk or Mysterio/y2j. Either way Raw needs to get back to what has made it the longest running cable program in history. Smackdown is doing fine, I find myself saying "smackdown had some great matches friday" and "Well Raw didnt suck as bad this week". More ppl watch Raw than Smackdown, so its simple, make Raw what it use to be, the best show on tv (in my mind). That would also involve stopping this whole pg rating bullcrap, I heard john cena say "butt" monday, not "ass" he said "butt". Wheres the blood? The shit talkin? If Raw,better yet if WWE wants to stay ahead of TNA this needs to be a priority in 2010.
Keep Reading