WrestleMania 26: Marty Jannetty Memorial 10-Man Battle Royal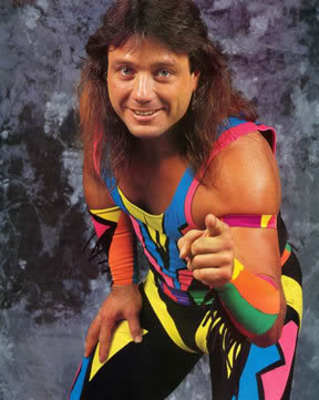 Marty Jannetty is alive and well, but his career met an untimely demise once-upon-a-time in a makeshift barber shop. Former Rockers partner Shawn Michaels went on to become "Mr. WrestleMania," an iconic draw at WWE's annual super-bowl-of-wrestling extravaganza.
Gone are the days of the forgotten stepping-stones of tag team wrestling. It's time for recognition of all of the Robins to the Batmans, the Bernie Taupins to the Elton Johns, the Barney Rubbles to the Fred Flinstones, and the Paul Shafers to the David Lettermans of the wrestling world.
A Marty Jannetty Memorial 10-Man Battle Royal is in order for WrestleMania 26.
Marty Jannettys of the world, it's your turn for the bright lights on the grand stage. Here are the participants for the Marty Jannetty Memorial 10-Man Battle Royal match.
Stevie Ray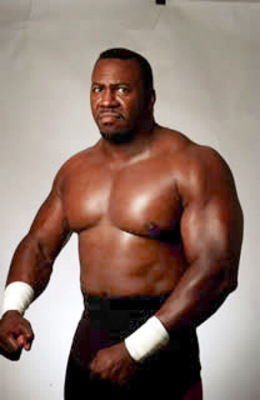 Like Stevie would say, "Suckas got to know Stevie Ray belongs in the Marty Jannetty Memorial Battle Royal."
Long before his partner split to world championship fame, Stevie Ray was the Marty Jannetty of Harlem Heat.
Ahmed Johnson would be welcomed at ringside, being Harlem Heat 2000 consisted of not one but TWO Marty Jannettys.
Rosey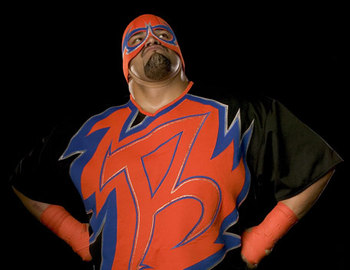 Despite his untimely death, Eddie "Umaga" Fatu's career is still more alive than his former partner Rosey's ever was.
The wrestler-formerly-known-as Jamal left 3 Minute Warning to achieve Intercontinental championships and even main event a Royal Rumble, while Rosey's claim to fame was Hurricane Helms' sidekick. Ouch.
Braden Walker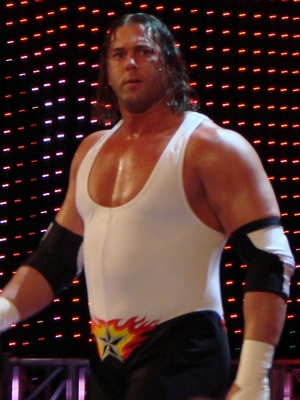 After leaving a stint in TNA as one half of "America's Most Wanted," Chris Harris became the legendary phenomenon known as Braden Walker. Harris was future endeavored faster than Charlie Haas in an annual WWE spring cleaning spree.
Former partner James Storm went on to form a second successful tag team: Beer Money.
Charlie Haas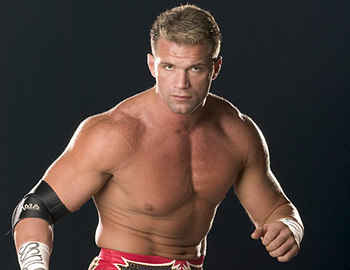 The World's Greatest Tag Team didn't have the world's greatest charisma. Shelton Benjamin had his 'mama' for a while, and Charlie Haas had an extensive costume collection.
Shelton Benjamin went on to win Intercontinental and United States gold and become synonymous with the annual Money in the Bank ladder match, while Haas got Jannetty'd, and future endeavored. Again.
Rico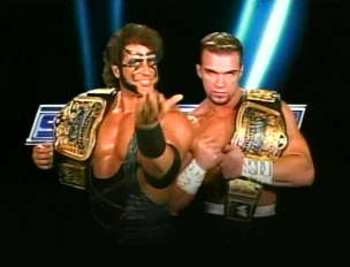 Tthrow in Rico for good measure. If you're someone who makes Charlie Haas seem like the Shawn Michaels of your tag team, you're a shoe-in.
I forgot this ever even happened.
Chuck Palumbo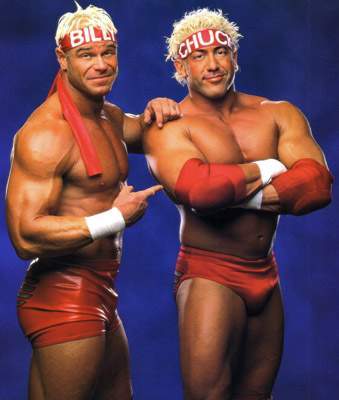 Let's face it. Billy Gunn is no Shawn Michaels, but he did at least win King of the Ring.
Chuck Palumbo just plain sucks. Put him behind a motorcycle, and he's a crappy wrestler on a motorcycle.
Christian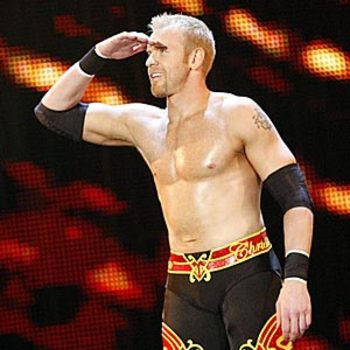 Sorry, I just don't see it. Captain Charisma is quite an oxymoron of a name if I've ever heard one. Christian's charisma was hidden in his hair, and the split with Edge was the superkick through a fake-glass window.
Joey Mercury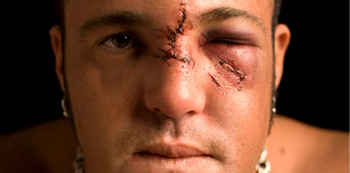 Mercury's face was Jannetty'd at Armageddon, and his career was Jannetty'd shortly after.
Johnny Nitro hasn't exactly headlined a WrestleMania yet, but he does still have a job.
Rick Steiner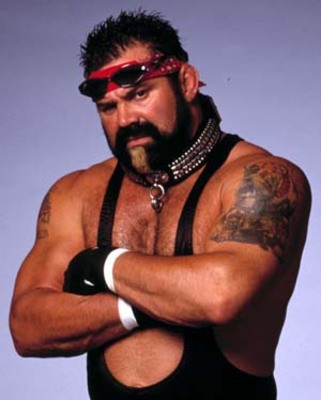 The Steiner Brothers were no doubt quite a popular and successful tag team. Scott Steiner achieved world championship success with his bleach-blonde "Big Poppa Pump" persona and his loose-cannon antics on the microphone.
Big brother Rick went on to play second-fiddle in a tag team with Tank Abbott, a MMA star. Jannetty'd.
Evan Karagias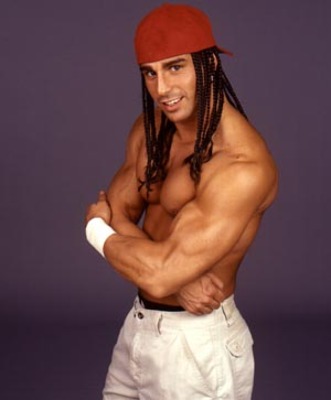 Speaking of Tank Abbott, I miss Three Count. Backed by Jimmy Hart's genius entrance-music-writing talents, the boy-band-gimmick trio (with MMA star Tank Abbott) always entertained in the ring and on the mic.
However, Evan Karagias was clearly the Jannetty of the group. Shane Helms went on to success as The Hurricane and a multiple time WWE Cruiserweight champion, and Shannon Moore at one point held a WWE contract. One could say Moore was also a Jannetty, but he had (and has--with TNA) a job.
Keep Reading