2010 NHL Trade Deadline: Oh, Canada!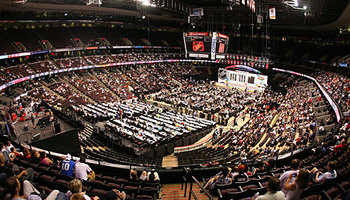 It's called Christmas Eve for a reason. Maybe not this year because of the Olympics (which were unbeliveable by the way) and a lot of big fish moving pre-deadline (Kovalchuk, Phaneuf) but this trade deadline still has a lot of potential.
Coast to coast some Canadian teams have similar philosophies heading into the deadline, and some have very different philosophies.
Here's whats up with the six Canadian NHL teams heading into the deadline.
Calgary Flames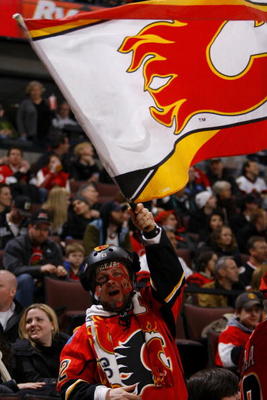 The Flames made two big moves pre-deadline (Phaneuf and Jokinen deals). It's to be seen if Sutter will make any other moves at the deadline, but I'd say there's a 50-50 chance that we see more changes.
A lot of the players acquired from the Phaneuf and Jokinen deals have expiring contracts (Stajan just re-upped, signing for six years at 3.5 per). Whether this means Sutter wanted cap to work with this summer, or he wanted to re-tool the team at the deadline is still to be seen.
Rumors have linked the Islanders and Flames recently, stating that both teams have done some scouting on each other.
Personally I think the Flames will be involved in a minor deal. Fighting for a playoff spot this may be the best path.
In my opinion, if Sutter wants to do anything drastic it will be this coming summer—especially if the Flames falter early in the post-season again this year.
Toronto Maple Leafs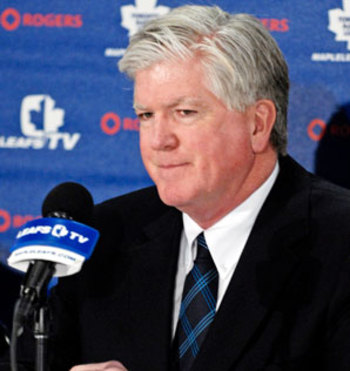 The Leafs are going to be sellers this deadline.
They already made some deals, acquiring Kessel this summer, and Phaneuf and Giguere a month ago.
Having their first round pick would have helped, but they used it to lure over Phil Kessel this summer. Look for the leafs to trade guys like Ponikarvsky for some picks.
Thomas Kaberle. They hype around him has been immense. Will he stay? Will he go? Every time Burke gets approached by the media he always states he won't ask Kaberle to waive his no trade clause.
We will find out on the third if he is telling the truth.
In my opinion Kaberle will stay a Leaf. I'm not sure the Leafs will be blown out of the water with any offers, and there is no [i]need[/i] to move Kaberle. He's a great player, but the Leafs do have a lot of talent on the back end.
Jeff Finger could move—if anyone wants his ridiculous contract.
Other Leafs that could move include Lee Stempniak, Wayne Primeau and Garnet Exelby.
Overall, it should be an active day for GM Brian Burke.
Edmonton Oilers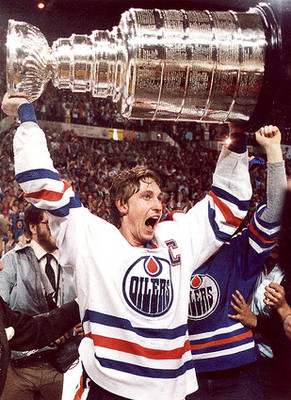 The Oilers being amongst the Western Conference elite will be buyers this deadline—just kidding.
Holding the leagues worst record, it really seems the Oilers have abandoned this season and have been looking to the future for a couple of months now.
They have already sent D-Man Denis Grebeshkov to Nashville for a second-rounder which will be the first of many trades for the Oilers.
Fernando Pisani is sure to be moved, while current Captain Ethan Moreau should be on the block too. A veteran with a low cap hit he should be in high demand.
Defenseman Sheldon Souray could be on the move. He had to have surgery on his hand after damaging it in a fight with Flames captain Jarome Iginla. He should be ready for the playoffs but it's whether to be seen if a playoff team wants to take the gamble on him and his surgically repaired hand.
Lubomir Visnovskys name has been thrown around too.
All of this will be in the name of Taylor Hall.
Ottawa Senators
Preseason the Senators were predicted to be in the basement of the East. The overall strong play from everyone on the team has them currently 3rd in the Conference.
With everyone stepping up (Spezza, Fisher, goaltender Brian Elliot) the Sens will be gearing up for a run for Lord Stanley's cup.
They already acquired Matt Cullen from the Carolina Hurricanes, dealing D-Man Alexandre Picard and a second rounder in 2010.
GM Bryan Murray has said that he will be looking for a fifth and sixth defenseman, They could be in the market for Florida's Denis Seidenberg (sources say they were in for Jordan Leopold).
The Sens have also been brought up in talks for the highly sought after Cane, Ray Whitney.
They're in talk to re-sign Anton Volchenkov and it's very, very unlikely the UFA at seasons end will move.
Vancouver Canucks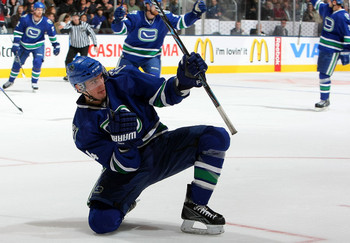 The Canucks are doing well, and should look to be buyers this deadline.
Defensively solid Willie Mitchell looks to be set back by a concussion. The Canucks should be looking to acquire some cover for Mitchell as he may be out for the whole season. They too could be in the market for Seidenberg.
With the emergence of their high flying top line of the Sedin's with Burrows, it's not seen if the Canucks will chase a forward. Underachieving Bernier could be moved though.
They are in a similar situation to Calgary, trade wise. I think they will make a minor trade, no blockbusters here, with acquiring a depth defenseman looking to be the most likely scenario.
Montreal Canadiens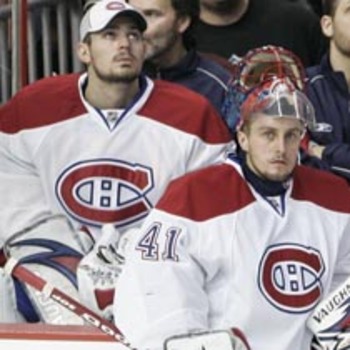 The Habs are struggling for a playoff spot right now, and former GM Bob Gainey recently stepped down. It's really unseen what the Canadiens are planning on doing this deadline.
The big headline here will be Price and Halak. It seems the Habs aren't ready to give up on either of them, though Halak has played better recently. There just not ready to give up on Carey Price.
Injuries have plagued the Habs this season, the huge one coming to Markov in the first game. They will hope to sneak into the post-season, be healthy and hope that their fully healthy squad can upset one of the higher seeds.
Buyers or sellers? I truly cannot say, but I think they could make a minor swap. In my opinion the Canadiens will stay fairly quiet on March 3.
Keep Reading

Calgary Flames: Like this team?