Meet Next Year's Stars: The Big East's Top Five Underrated Contributors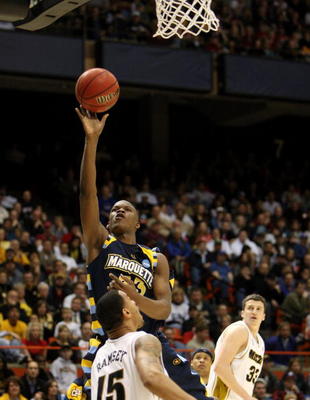 The stars of last season are now playing professionally. The stars of this season are leading their teams to the NCAA tournament or vastly improved seasons compared to last.
Where are the stars of next year? They are getting major minutes for many Big East teams and have even been major contributors.
The Big East has so many talented teams that it would be very hard for a one-man team to have consistent success.
The stars of the Big East, like West Virginia's Da'Sean Butler, Marquette's Lazar Hayward, USF's Dominique Jones, and many others of note are receiving substantial help and effort from many underrated and young players who were finally given minutes this season.
For this reason, I present to you the 2009-10 Big East Conference underrated contributors, who will surely be the stars of their teams next season.
Jimmy Butler, G-F, Marquette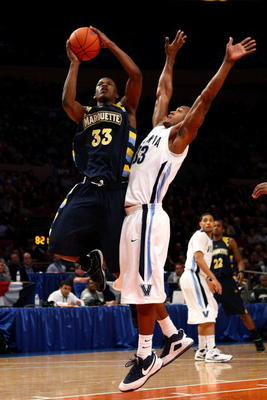 Where did this baller come from?
At the beginning of the season Marquette was looked at as a bottom feeder in the Big East due to the departures of Dominic James and Jerel McNeal.
However, Jimmy Butler has been the perfect plug-in and has two game-winning shots against Connecticut and St. John's. He is averaging 15.5 ppg.
Look for Butler to continue to be one of the main options in Marquette's offensive attack. Next year, as a senior, he should be putting up around 20 points per game.
Kris Joseph, F, Syracuse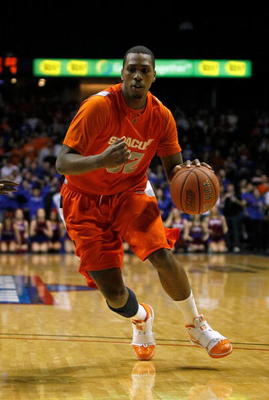 Last year many of us did not get a glimpse of Joseph until the six-overtime game against Connecticut in the quarterfinals of the Big East Tournament.
This year he has been proclaimed "the best sixth man in the country" by his coach Jim Boeheim.
Once leaders Andy Rautins and NBA lottery pick Wesley Johnson leave, Joseph will gain the starting job and not only continue to contribute, but also possibly be the leading scorer for the Orange.
Kevin Jones, F, West Virginia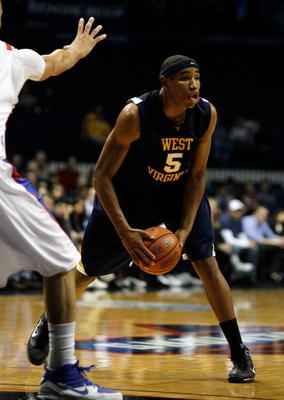 Coming into the season and all throughout, many fans and coaches thought Da'Sean Butler was the Mountaineers' best player.
This may be true; however, without Kevin Jones, the Mountaineers just don't work.
Jones truly their most consistent and efficient player and is fearless on the glass. Jones, the sophomore, is putting up beastly numbers of 13.7 ppg and 8.1 rpg.
Next year, with the departure of Butler and highly likely departure of Devin Ebanks, this Mountaineer team will be relying heavily on Jones' fearless attack of the glass and great offensive low-post finishes.
Jarrid Famous, C, USF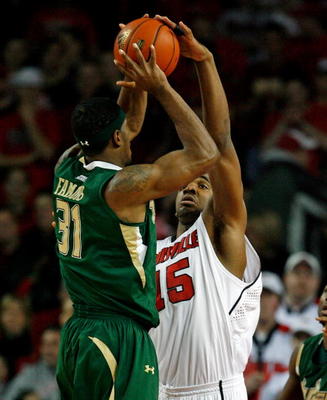 Many people are surprised to see USF finally competing in the Big East. Many people would also speculate that the lone reason for USF's success is star guard Dominique Jones and his 21 points per game.
That may indeed be true, but Jones has not and cannot do it all by himself.
The team's second leading scorer, Augustus Gilchrist (15.5 ppg), was injured for most of the season, and Jarrid Famous filled in very nicely for him and continues to put up the same numbers (11 points, eight rebounds per game) with Gilchrist's return.
Whether or not Jones decides to bolt for the NBA draft, Famous will continue to develop and put up close to a double-double nightly next season.
Lance Stephenson, G, Cincinnati (could be player of the year next season)
Entering the 2009-2010 college basketball season, Lance Stephenson was rated the No. 7 freshman in the country. Many thought his college basketball career would only last a year and he would head straight to the NBA.
However, that has not been the case this year. Stephenson has already announced that he will be returning for his sophomore year, and he has put up solid freshman numbers of 11.6 ppg as the Bearcats' starting two guard.
Underrated? Maybe not, but contributor and star next season, certainly.
With Deonta Vaughn's departure next year, and the NBA draft lottery in Stephenson's sights, it's a no-brainer that he will become one of the Big East's best scorers and a possible Big East player of the year candidate.
Keep Reading