Tim Tebow's Throwing Motion: 10 Other Things He Could Unveil March 17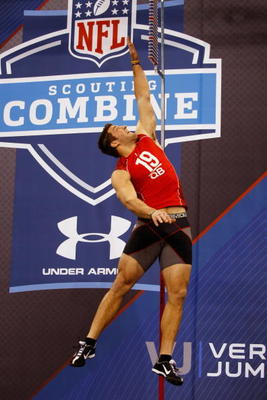 It was announced that Tim Tebow would not throw at the NFL Combine, but he did show off his athletic abilities.
Vertical Jump: 38.5 inches
40 yard dash: 4.72 seconds
Broad Jump: 9'7"
3-Cone Drill: 6.66 seconds
Clearly, Tebow is a gifted athlete. However, his skills as a NFL QB are still under intense scrutiny.
Besides waiting to see how he has changed and continues to work on his infamous throwing motion, what else is there for Tebow to prove or show to NFL scouts and coaches?
Let's take a look at what Tebow can unveil at his Pro Day in Gainesville on March 17, 2010.
No. 1: Tebow Questions And Considers Changing Religions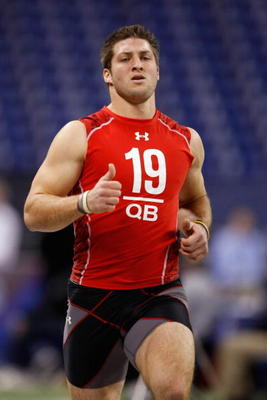 Throughout his workouts, his prayers are not being answered. Bob and Pam Tebow, Tim's evangelical parents, cannot provide answers or guidance to this strange phenomenon. This has caused Tebow to rethink his deep religious beliefs.
Reports out of Indianapolis had Tim Tebow listening to the following REM song and singing the words: "....that's me in the corner...that's me in the spotlight...."
No. 2: Tebow Loses His Celibacy Ring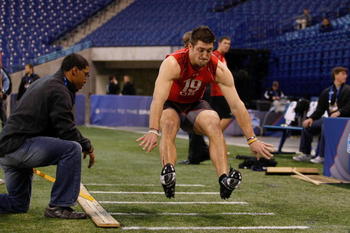 During Tebow's presser at the NFL Combine, the celibacy ring is in full view. However, when he returns to Gainesville for his NFL Pro Day, the ring is long gone!
Rumors circulate that Tebow has been in contact with Tiger Woods, and it's not for golf lessons.....
No. 3: Tebow Has A New Haircut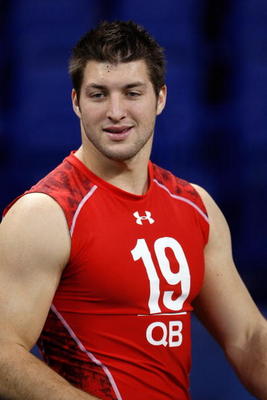 Tebow, soon to be a stud in the NFL, decides to throw caution to the wind and change up his hair style. He announces one week before his NFL Pro Day that he will show up with a new do, and immediately Erin Andrews begs for the assignment.
No. 4: Tebow Releases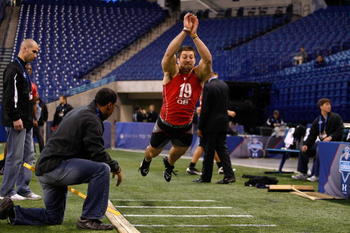 Feeling the pressure of the spotlight, and his passes falling short of their intended targets, Tebow begins his presser following his performance at his Pro Day with the following words:
"To the fans of and everybody in the NFL and Gator Nation, I'm sorry. I'm extremely sorry. We were hoping for a former Florida Gator QB to make it in the NFL, and to become the greatest QB the world has ever seen. That was my goal, something Florida has never done here.
I promise you one thing, a lot of good will come out of this. You will never see another player in the entire world practice as hard as I will practice before the 2010 NFL Draft.
You will never see someone impress the NFL's scouts and coaches as I will impress them before the 2010 NFL Draft.
You will never see a team like the Jacksonville Jaguars do what is necessary to ensure I am available for the taking in the first round to save their franchise from extreme mediocrity.
God bless."
No. 5: Tebow Pulls A Rocky Balboa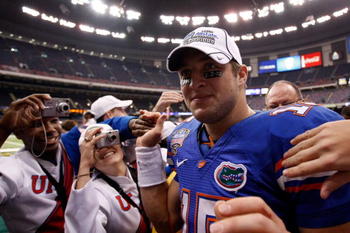 Tebow, the super-competitive athlete that he is, heard that if he switched from a south-paw to a conventional right-handed QB he would score points with scouts and coaches.
Not only is his new throwing motion high and tight, he does it right-handed.
One issue down, several others to go.
No. 6: Tebow Announces He Will Replace Urban Meyer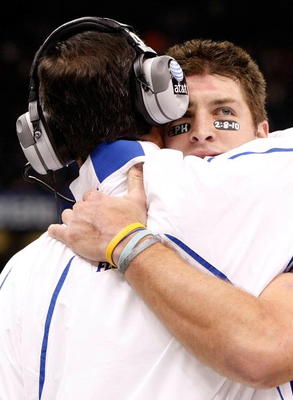 The Hawaiian Tsunami put the zap on Coach Urban Meyer, so Tebow feels it is his duty to replace him and become the Gator's head coach starting in 2010.
Steve Addazio stays on as Offensive Coordinator, but Tebow announces he will call all the plays. He also announces that he will keep Meyer on staff as an "adviser".
No. 7: Tebow Announces Leave of Absence Due to Stress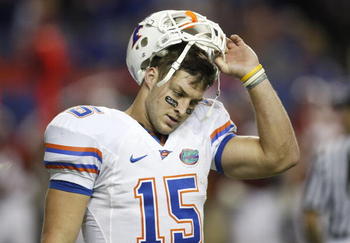 The first signs were when tears began to flow towards the end of the SEC Championship game. Then came his fifth place finish at the Heisman Trophy awards and the calls that he should have never been there. It started to ease off when the Gators demolished the Cincinnati Bearcats in the Sugar Bowl.
All the talk about his throwing motion, and the never ending speculation about where he will land in the NFL Draft has driven him to announce a leave of absence. When he returns he will try his luck as an unsigned free agent.
No. 8: Tebow Hires Tony Dungy As His Personal Advisor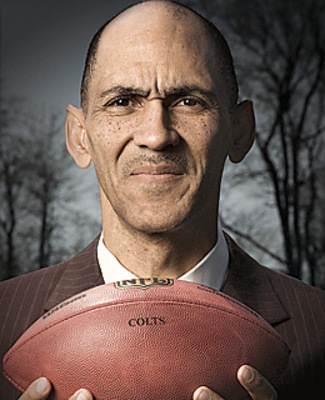 Due to the concerns of Tebow's presence in the NFL, Tebow and his entourage felt it necessary to reach out to Tony Dungy. The former Indianapolis Colts and Tampa Bay Buccaneers head coach is just what Tebow needs: guidance and leadership in this time of crisis.....
No. 9: Tebow Announces His New Cologne, Bottled Tears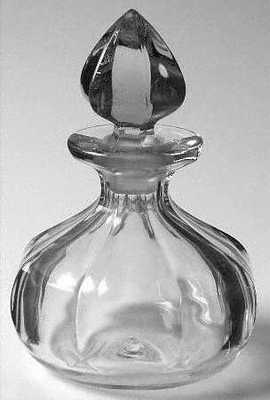 Time for Tebow to make money at other people's expense. On March 17, 2010, Tebow Enterprises, Inc. will release their newest line of cologne—Bottled Tears.
Tebow felt it necessary to begin producing items in which the net profits would be donated to charity. Move over Paul Newman....well, wait a minute.....
No. 10: Tebow Announces He Will Become a Kicker/Punter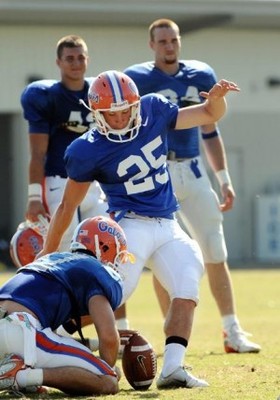 This photo was sneaked out of Gainesville, Fla., and it has forced Tebow to admit that he has a kicking fetish. Compelled to put on a different uniform while practicing his true calling, Tebow will announce that he is sick and tired of all the questions about his throwing ability, and will unveil to the world his ability to split the uprights from anywhere on the field.
He will announce this while punting the ball onto University Blvd. in Gainesville. People eating at Joe's Deli in Gainesville have been wondering why footballs have been landing outside the doors of the restaurant as of late.
Keep Reading

Florida Gators Football: Like this team?