U.S.A. Best Olympic Performances in 2010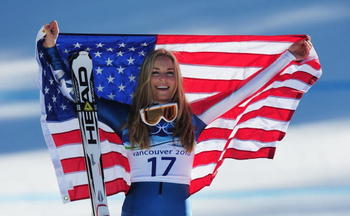 The 2010 Winter Olympics in Vancouver was the most impressive showing for Team U.S.A. not only the American's won a world Olympic record of 37 medals but also 9 gold medals.
There was a lot of great athletes that brought home medals for the U.S.. Also too many great ones that didn't but were deserving of one. But in the end all Olympic athletes are champions.
With the end of the these Olympics now begins the countdown of the 2012 Olympics in London, England. Which even more Olympic medals will be up for grabs in the future.
#1-Team USA Hockey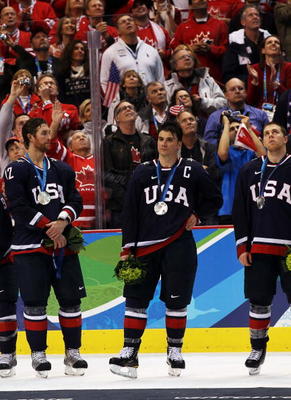 I know this is a huge stretch but I believe that U.S. hockey had the best Olympic performance of the U.S. teams. This team was not expected to medal at all but they did. In fact they played well enough to earn the gold but they won silver with the overtime defeat to Canada.
Silver: Hockey
#2-Lindsey Vonn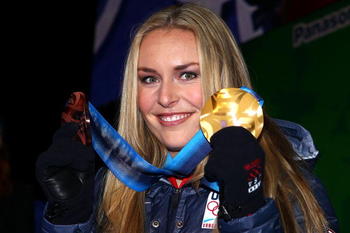 After battling various injuries that could of knocked her out of the Olympics such as a broken pinky and severe bruised shin. Vonn persevered by winning two medals. The two medals Gold in the Women's downhill and Bronze in the Women's Super-G.
Gold: Women's Downhill
Bronze: Women's Super-G
#3-Bode Miller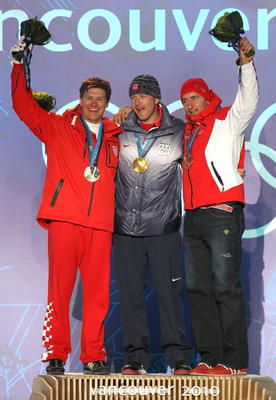 Last Olympic games Bode Miller did not win a single medal and also he did not win a single gold during his career before these games. But he turned things around and won three medals including his first gold. Bode was one of the best athletes for Team U.S.A.
Gold: Men's Combined Alpine Skiing
SIlver:Men's Super-G
Bronze-Men's Downhill
#4-Shani Davis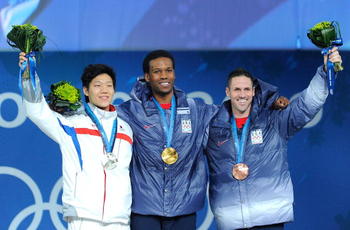 Davis was the first person to repeat the 1000m speed skating gold medal, which makes him the best at that distance ever.
Gold: 1000m Speed Skating
Silver: 1500m Speed Skating
#5-Bill Demong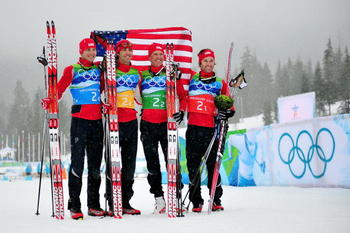 In an event that the U.S. has never medal in, 87 years of the event, Bill Demong a member of the U.S. Nordic combined team, helped his them win the silver medal. After he won silver in this event two days later he won gold in the individual large hill.
Gold: Nordic Combined, Individual 10km large hill.
Silver: Nordic Combined Team
#6-Shaun White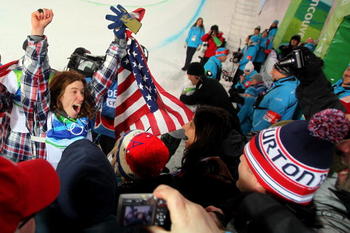 Shaun White won his second gold medal in a row in the Men's halfpipe event. As a character, White's personality help brought attention to his sport of snowboarding.
Gold: Men's halfpipe snowboarding
#7-Apollo Anton Ohno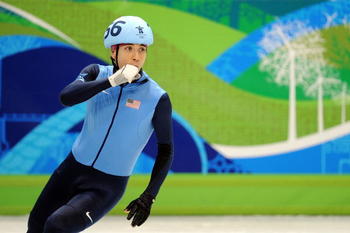 Ohno came to the games with five medals in the past two Olympics he would come out with three medals in these Olympics, which makes him the most successful American winter olympian by winning a total of eight medals.
Silver: 1500m speed skating
Bronze: 1000m speed skating
Bronze: 5000m relay
#8-Evan Lysacek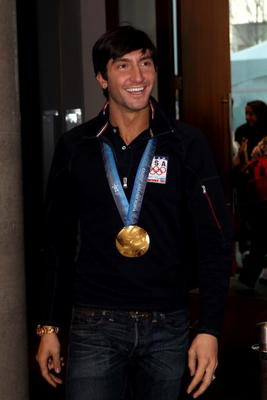 Lysacek became the U.S. man to win the gold in mens figure skating since 1988.
Gold: Men's singles figure skating
#9-U.S. Men's Bobsleigh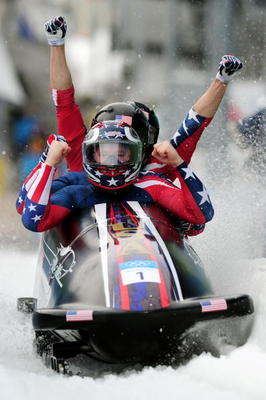 The U.S. men's bobsleigh won their first oylmpic gold since 1948.
Curtis Tomasevicz
Steve Mesler
Justin Olsen
Steven Holcomb
Gold: 4-men bobsleigh
#10-Hannah Kearney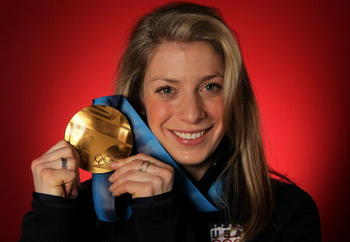 Won Gold in ladies moguls, upsetting heavily favored Jennifer Heil.
#11-Julia Mancuso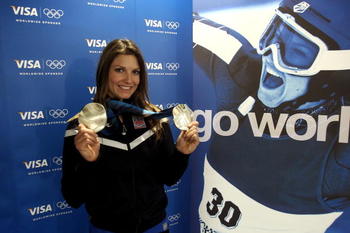 After winning gold in women's giant slalom in the 2006 Olympics. Julia came back and won two silver medals in different events. Even though she didn't win gold, her Olympics was a great success.
Silver: Women's downhill alpine skiing
Silver: Women's combined alpine skiing
#12-Seth Wescott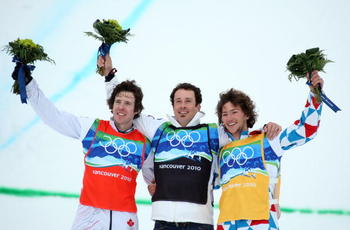 Wescott defended his Olympic gold from Turin.
Gold: Snowboard cross
#13-Johnny Spillane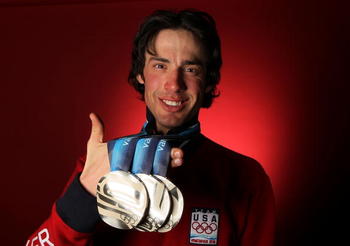 Spillane was part of the Nordic combined team that won the U.S. its first medal in that event. He not only won silver in that event but he won two more silvers, including narrowly losing to Bill Demong for the gold in the individual 10Km.
Silver: Combined, Individual 10km large hill.
Silver: Nordic Combined Team
Silver: Combined, Individual 10km small hill
I know you are all confused why everyone is rated #1 but every Olympian is a champion.
Keep Reading