2010 MLB Season: AL Central In-Depth Preview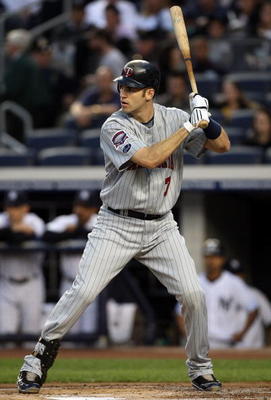 The AL Central looks to be a great race this year. They have the reigning division champions in the Minnesota Twins returning with what might be a better team than last year.
They have the Chicago White Sox who look to boast one of the MLB's best starting rotation this year. They have the Detriot Tigers who lost the division last year in an epic game 163.
Then they have the Kansas City Royals and the Cleveland Indians who are, for lack of a better word, miserable.
In this slideshow, I will reveal who I think will win the division. But first I will go through who has the best lineup, starting pitching, bullpen, best individual player who's not a pitcher, best starting pitcher, and most likely player to breakout.

Best Lineup - Minnesota Twins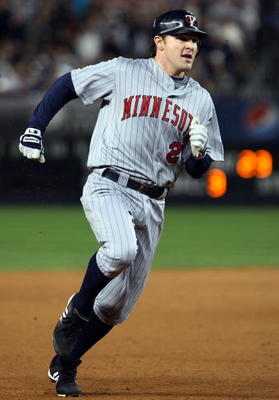 The Twins have the best lineup in this division. They have a great 1-2 punch in Joe Mauer and Justin Morneau, and they have solid hitters all the way down. Orlando Hudson should be a great addition to the lineup this year as well.
The White Sox can also have a good lineup if all their hitter hit up to their potential. They'll need Beckham, Quentin, and Rios to all have big years to surpass the Twins for the Best Lineup.
Best Starting Pitching - Chicago White Sox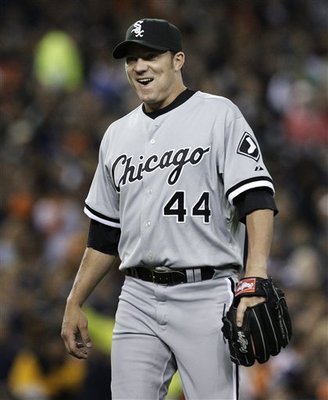 The Sox have the deepest and best rotation in this division. They aquired Jake Peavy before the deadline last year to add to a rotation that already included Mark Buehrle, John Danks, and Gavin Floyd.
Jake Peavy won the Cy Young Award in 2007 with the Padres. He is an Ace pitcher that is expected to contibute greatly this year. Mark Buehrle is also an Ace pitcher who is a 4 time All-Star and pitched a Perfect Game last year.
John Danks has had two solid years back to back and is looking to really shine this year behind Peavy and Buehrle. Gavin Floyd had a great 2008 but had an inconsistent 2009. There were times where he was miserable and times when he was one of the best pitchers in the league. If he's consistent this year he'll be the best pitcher in the league that's not a number one or two.
Best Bullpen - Minnesota Twins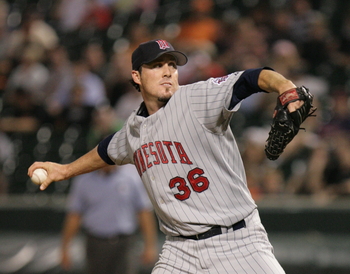 The Twins get this one purely on the dominance of Joe Nathan. Joe is one of—if not the—best closers in the game. The rest of the Twins bullpen is solid with no glaring holes.
Look for Nathan to receive another All-Star selection in 2010.
Best Player (No Pitchers) - Joe Mauer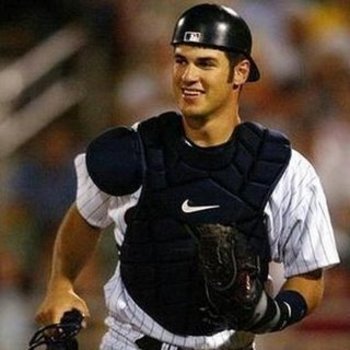 Joe Mauer is the reigning AL MVP award winner.
Mauer is an incredible hitter who posted an outstanding .365 average last year. He also was able to hit for power last year for the first time in his career. His previous career high in home runs was 13, but last year he hit 28 out of the ball park.
He also has grabbed two Gold Gloves already in his career, proving he is an excellent fielding catcher as well as hitting.
Mauer may very well be in MVP talks again by the years end.
Best Starting Pitcher - Zack Greinke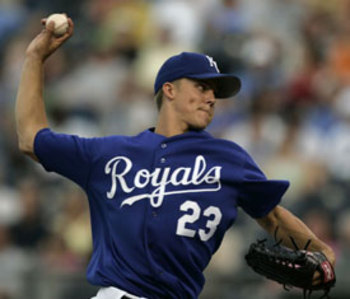 This choice was hard. There are three—four if you count Buehrle—dominant Ace pitchers in this division. You have Zack Greinke, Justin Verlander, and Jake Peavy. I like all three of them, and I didn't know who to pick for best starting pitcher. Jake Peavy was dominant in San Diego, winning a Cy Young in 2007. Zack Greinke broke out last year with a 2.16 ERA and took home last years AL Cy Young. Justin Verlander has been very good his entire career, especially last year when he had a phenomenal year including leading the league in strikeouts and tied in wins.
So, really, you can't go wrong with either one. I chose Greinke because he is the most recent Cy Young award winner and he led the league in ERA last year.
If the Royals had any talent behind him, they would be a good team. Unfortunately, they don't.
Breakout Player - Gordon Beckham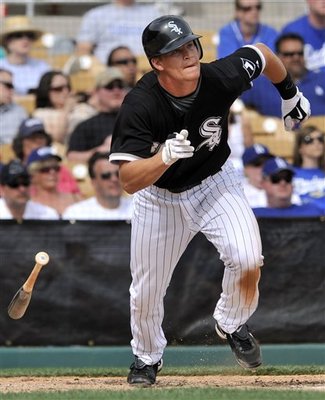 Beckham was called up last year to replace Josh Fields at third base. He started out slow, going 2-28 in hist first 28 at bats, but from then was as good as any rookie in 2009. He finished the season with a .270 average, 14 HR and 63 RBI.
This year he is a second baseman, and he looks to have a strong year at the plate. This year he'll be starting on opening day and get to have his first full year in the majors. That is a scary thought for the rest of the division.
Look for Beckham's average to be above .290, his HR total above 25, and for his RBI total to be above 90. Also look for him to be in the All-Star game.
Division Winner - Chicago White Sox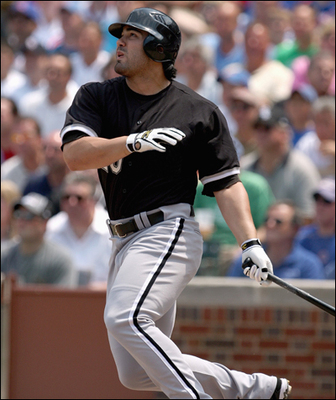 It'll be a great race this year from start to finish. The Twins and the Sox will be neck and neck till the very end, with the Tigers close behind them. My oppinion is the Sox will come out on top.
Their pitching is just too good this year. With Peavy and Buehrle heading their rotation, when there also backed up by Danks and Floyd, it'll just be too much.
Their offense is also very underrated. No, I'm not saying their offense is good, I'm just mentioning that they will probably be not as bad as most think.
If Carlos Quentin is healthy, he WILL put up MVP numbers. When he was healthy in 2008, he was leading the AL in home runs. Before he got the foot injury in 2009, he led the MLB in home runs with 7. If he stays healthy this year, he will finish, at the very least, in the top five in home runs.
Gordon Beckham will have a great year if healthy, too. He's a star in the making, and sooner or later he will be putting up 30 HRs and 100 RBIs a season. If that starts this year, that makes the offense that much better.
Alex Rios can only improve from last year. He is an All-Star player that had a bad second half last year. He should clean it up and get back to the great hitter he was.
Then, to lesser extents, you have Juan Piere, Paul Konerko, and AJ Pierzinski. None of those guys are bad hitters, and are all capable of above average seasons. That's all they'll need if the first three guys mentioned play up to their bidding.
White Sox - 91-71
Twins - 89-73
Tigers - 84-78
Royals - 68-94
Indians - 60-102
Keep Reading

Chicago White Sox: Like this team?